Yes, it's the busiest time of year, what with all the gift buying and wrapping, decorating and cookie baking. But the I-don't-have-time myth deserves to be busted, because with our lineup of
quick Christmas cards
you can personalize and order a
Christmas card
in just ten minutes!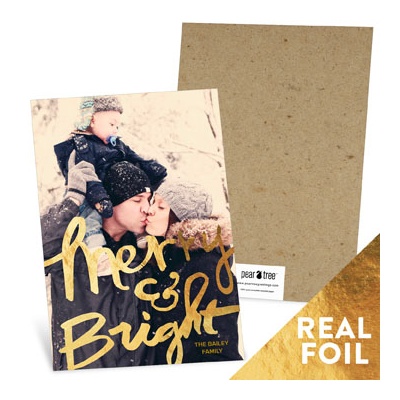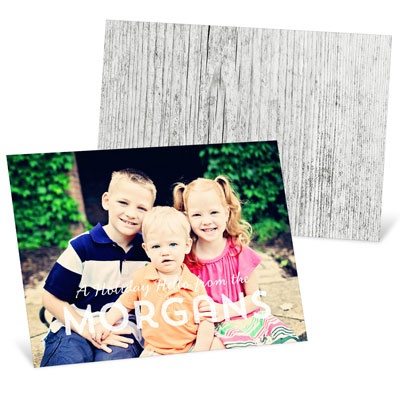 Choose from dozens of quick Christmas card ideas that all feature just one favorite photos and a minimal amount of text to edit. All you have to do is upload a photo from your desktop and drop it into the card. Then just add your name or personal message and, whoot, you're done! If time is really tight, you can choose priority or rush shipping for just a few dollars extra.
No more excuses! Now you DO have time to create unique, festive, and quick Christmas cards that are yours and yours alone. Try personalizing one now and see how our quick Christmas card ideas can take the stress out of your holiday season.
Read the other myths about Christmas card shopping in our series:
Myth #1: What You See is What You Get
Myth #2: Perfect Family Required
Myth #3: You can't afford cards for everybody on your list
Myth #5: Address labels are for wimps

As the marketing copywriter for Pear Tree, Cathy knows how intimidating writing a Christmas card or thank you note can be. When she is not writing, she is busy gardening, doing DIY projects around the house or trying to keep her three teenage boys in line.