We love finding new, fun Christmas craft ideas for kids. Writing letters to Santa is always a childhood favorite and now – Santa writes back! Read the directions below from
supermommoments.com
and you can get mail from the Jolly Man.
Imagine how exciting it would be for your little ones to get a a real reply from Santa postmarked from the North Pole. We did this a few years ago, and my girls insisted on saving their letters.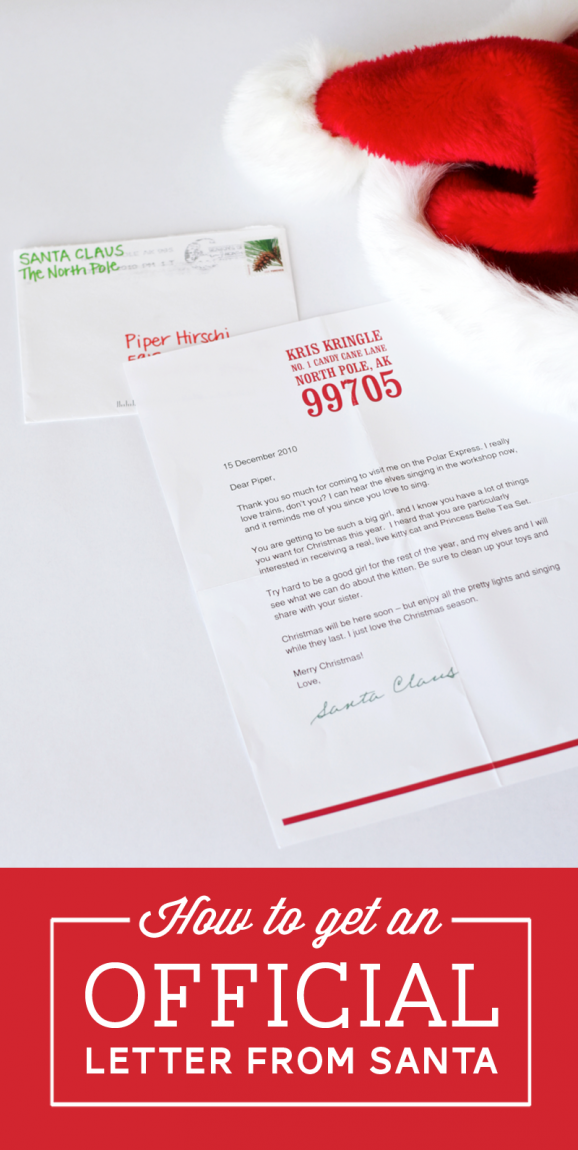 It's actually very easy to get a Santa letter with a real, North Pole postmark. First you need a letter written to your child and signed from Santa. You can create the letter yourself or download our free Letter From Santa Template. It is a Microsoft Word file so you can edit the text and personalize it.
Next you will need two envelopes — one that will fit inside of the other. Place the letter from Santa in the smaller envelope and seal. Address it to your child including your full address, and write a return address from "Santa Claus, North Pole." Affix a first class stamp (be sure to use an actual stamp not a meter).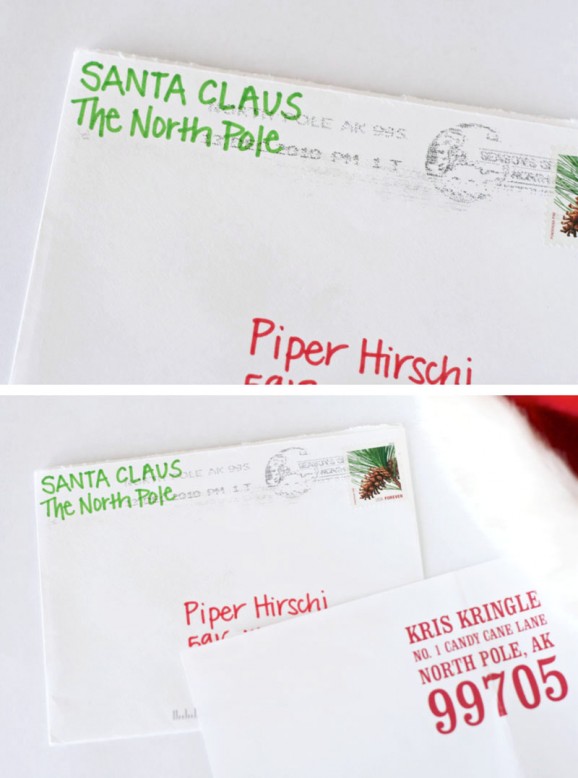 Put the smaller, addressed envelope inside the larger envelope and mail with enough postage to:
NORTH POLE POSTMARK
POSTMASTER
4141 POSTMARK DR
ANCHORAGE AK 99530-9998
Since things obviously get busy up at the North Pole, your letter must arrive in Fairbanks, AK, before December 10th. To be safe the post office recommends mailing by December 5th. Santa's helpers will take care of the rest!
Read the post at supermommoments.com.