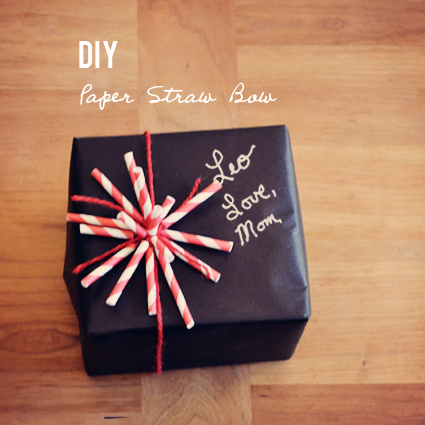 For the holidays, I like a well set table, a tree decorated with care, and above all, I take gift wrapping very seriously.
This year, when I was thinking of new gift wrapping ideas, I used my holiday card for inspiration.  A chalkboard background with red/white stripes with hand script in white.  To make it work I used black craft paper (that resembled a chalkboard), some striped paper straws, red jute and a white chalk pen.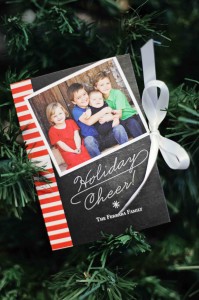 Follow along for an easy to do Christmas gift wrapping idea:
DIY Paper Straw Bow
Materials/Tools:
4 paper straws
Scissors
Jute or yarn
Glue gun
Wrapped box
Chalk pen
Step 1: Start with 4 straws, cut them each in half. Take 4 pieces from those and cut in half again. Next take the 4 largest pieces and cut a small piece off of each. The goal (see pictures) is to have 3 different length straws. 4 large, 8 medium and 4 small which is a total of 16 cut straws pieces. Then cut 6 pieces of string about 2 inches. These don't need to be exact.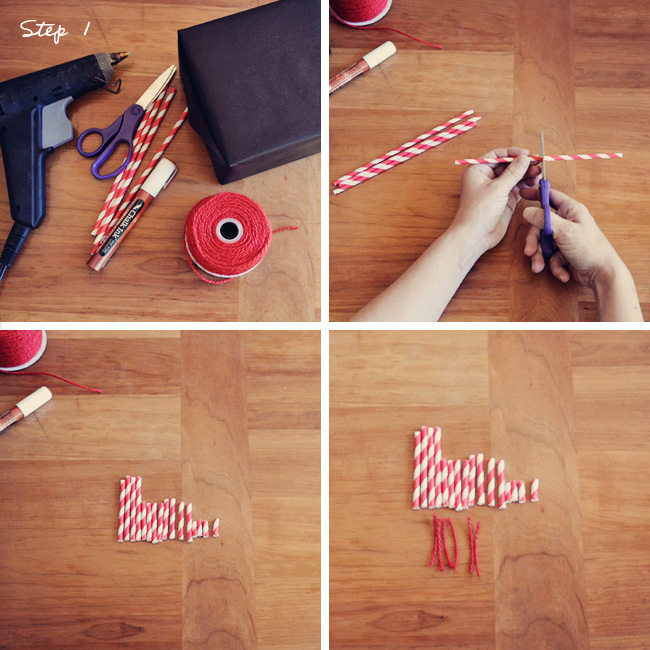 Step 2: Take the 4 small straw pieces and move aside for step 4. Take a piece of string and add glue to the end. Push paper straw on the string to attach. Add glue to other end and push on paper straw of same length. Do this 6 times using all the long and medium pieces. You end up with 2 large and 4 medium strands. Then add glue to the middle of your string.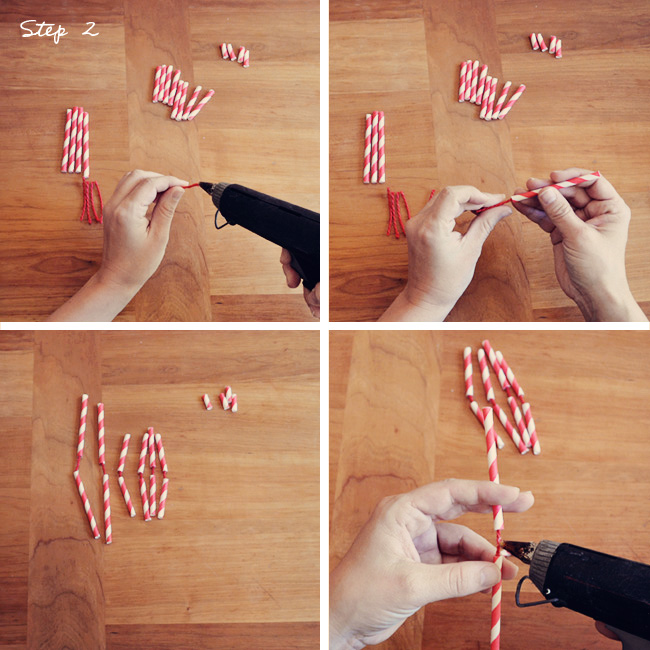 Step 3: Place glue piece on top of another crosswise to connect straw and join the 2 pieces.  Repeat until you have all 6 pieces glued on top of each other. After your bow is glued together cut a piece of string to tie around your package. Then tie a knot, set your straw bow on the string and take two small ends to tie around your bow. Add another piece of tied string and tie around the straw bow. You will end up with 4 tails of string.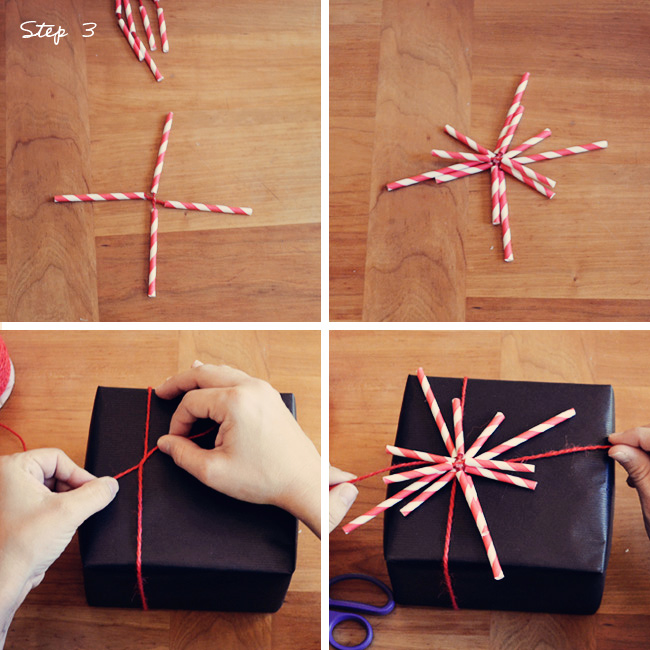 Step 4: Put glue on the 4 smaller straw pieces on the top of the bow to fill in any holes.  After you are done you can trim the straws or yarn tails to the length you desire. I used a chalk pen to write on the box.