See Vanessa Craft
is one of our wonderful Pearistas. We absolutely adored her homemade Christmas gift ideas,
(recipe) chocolate chip banana nut bread,
and wanted to share her
Christmas notelette
idea with our readers. Enjoy!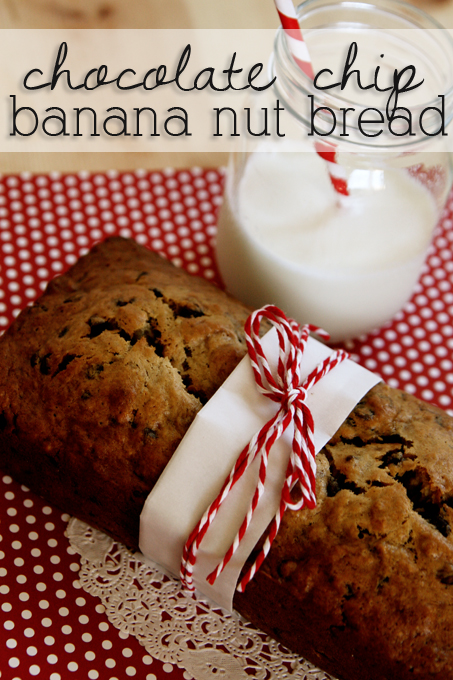 I'm honored to be picked to be part of the 2013 Pear Tree Greetings blogging team. As a Pearista, I'll not only be showing off Pear Tree's fabulous products but also fun ways to use them (and maybe even a couple giveaways for my readers). Remember the no cook strawberry shortcake gift and mustache Valentine's Day oreo pops I did for them this past year? I'm a huge fan of Pear Tree, especially their Christmas Cards, and I'm looking forward to sharing my fun new blogging gig with you. Here's one of my all time favorite banana bread recipes (along with some fun ways to gift it). I don't make it too often anymore because Logan hates chocolate. You couldn't bribe the kid to eat it. He's totally missing out! This is a great gift to give to the neighbors for the holidays.
Pear Tree also makes super cute Christmas gift tags & personalized stickers that you can use to personalize your handmade treats.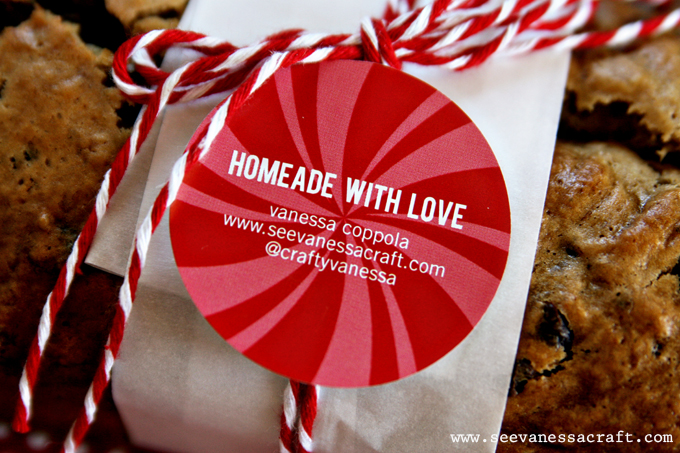 Read Vanessa's full post and get her delicious recipe on her blog www.seevanessacraft.com. Hope you enjoy making this homemade Christmas gift idea!