Champagne isn't the only thing that's sparkling at this
New Year's Eve party
! The party planners at
celebrations.com
chose our
Shaped to Celebrate New Year's Eve party invitations
as the starting point for their retro and sparkly New Year's Eve party ideas.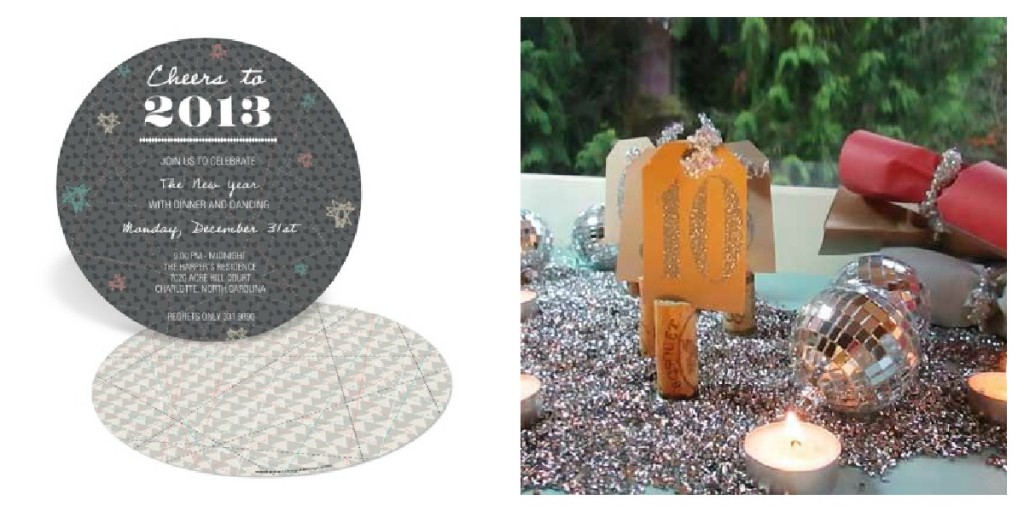 The invitation's muted colors and star accents provided the color palette and sparkly theme that carried throughout the party, from the aqua table runner to the shimmery silver gray accents. Silver beads and ornament-size disco balls were sprinkled about to add to the party dance theme. And a do-it-yourself cake stand embellished with glittery 2013 decals was an inexpensive way to give the serving table a New Year's theme. With candles lit, it was all very glamorous.
Of course it's not a New Year's party without a signature bubbly cocktail to toast the New Year. And guests received handmade party crackers as parting favors, filled with coffee, aspirin and a festive New Year's wish for the morning after!
See our complete collection of New Year's party invitations and get started on your own New Year's Eve party ideas. The clock's ticking!