The Pear Tree office is gettin' geared up for the Super Bowl so we decided to throw a Super Bowl party that doubled as a birthday party for our two co-workers, Tyler and Brandon. We got pretty creative and came up with some fun Super Bowl food ideas for you to try at your own party this weekend!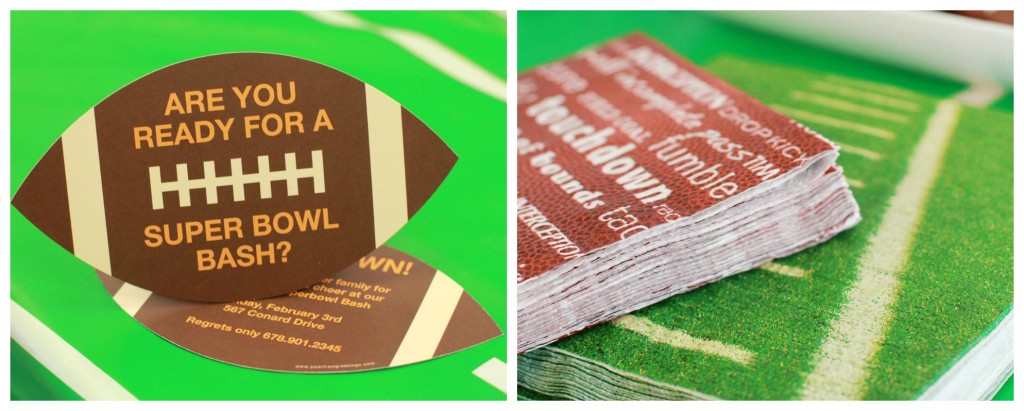 We used our
Super Bowl Party Invitation
to get the party off to a good start. Then we searched through
mnpartystore.com
to find some decorations for the big game. We decided on the
Football Field Table Cover
, and two sets of napkins:
First and Ten Football Beverage Napkins
and
First and Ten Luncheon Napkins.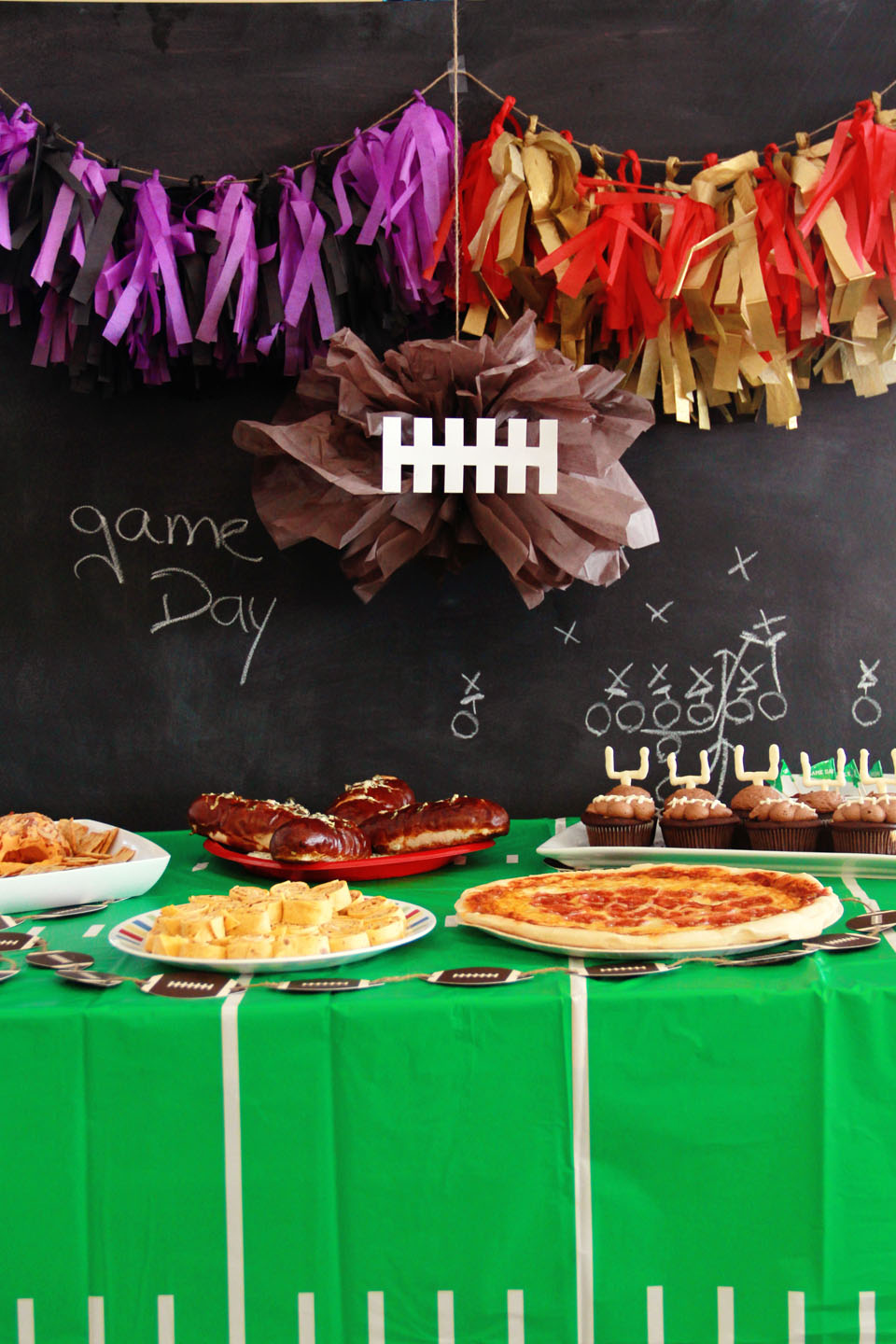 We drew a football play on our chalkboard and used that as the background. (That will be the winning play in the Super Bowl — you just watch and see;).) We also used one of our
DIY Football Poms
and then created a banner we found on
TomKat Studio blog
using the rival colors – purple and black for the Baltimore Ravens and gold and red for the San Francisco 49ers. Now on to the delicious food!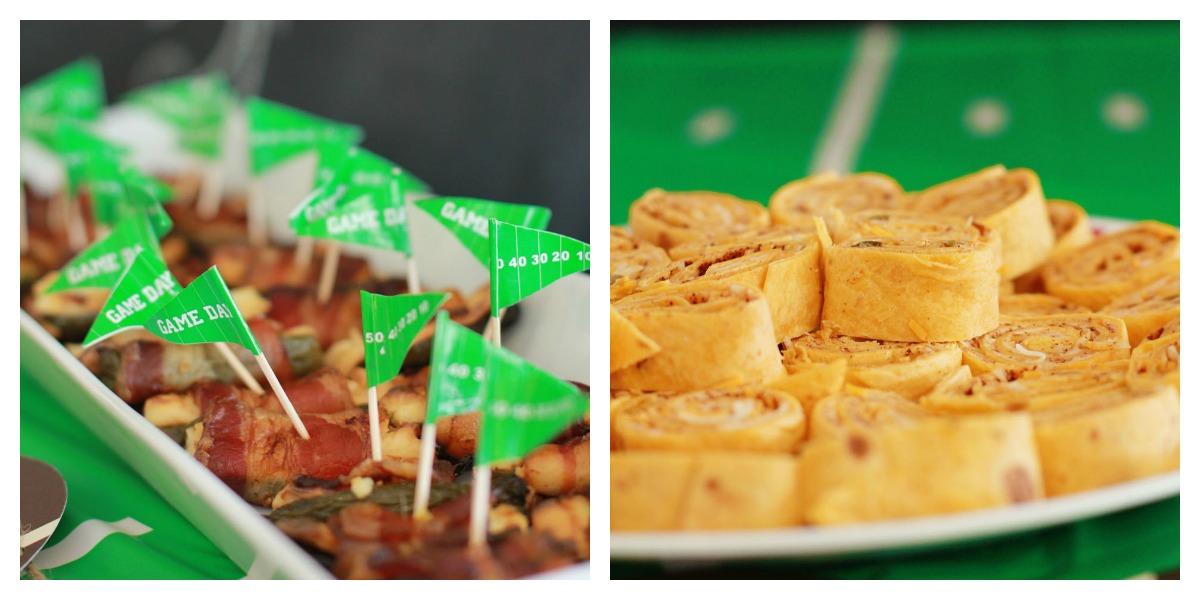 To the left is our Jalapeno Poppers made by Michelle with the
Football Pennant Toothpicks
for the perfect touch. The appetizer to the right was made by Tyler, he calls them his 49ers roll-ups (notice the red spices and gold tortilla).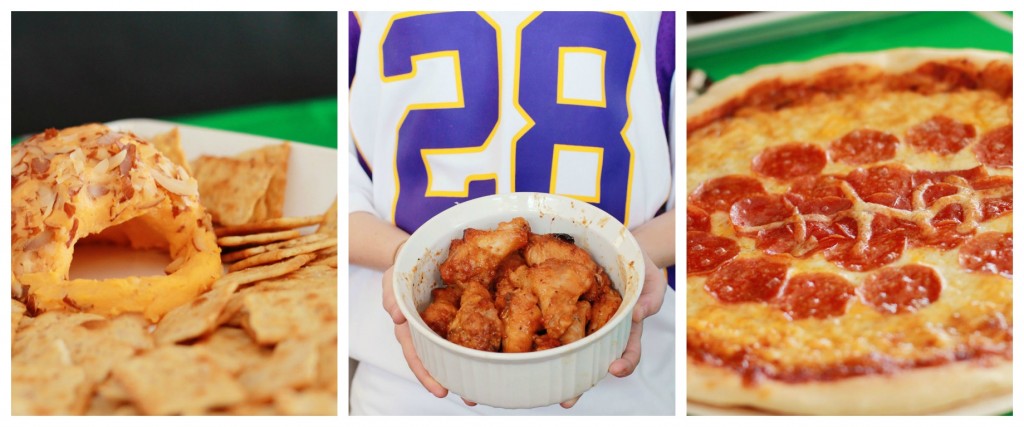 Dani crafted a football helmet out of a cheddar cheeseball, Devin brought the always-required-for-any-party buffalo wings and Brianna and Amy brought the pizza. They made the pepperonis shaped as a football and used extra cheese for the laces.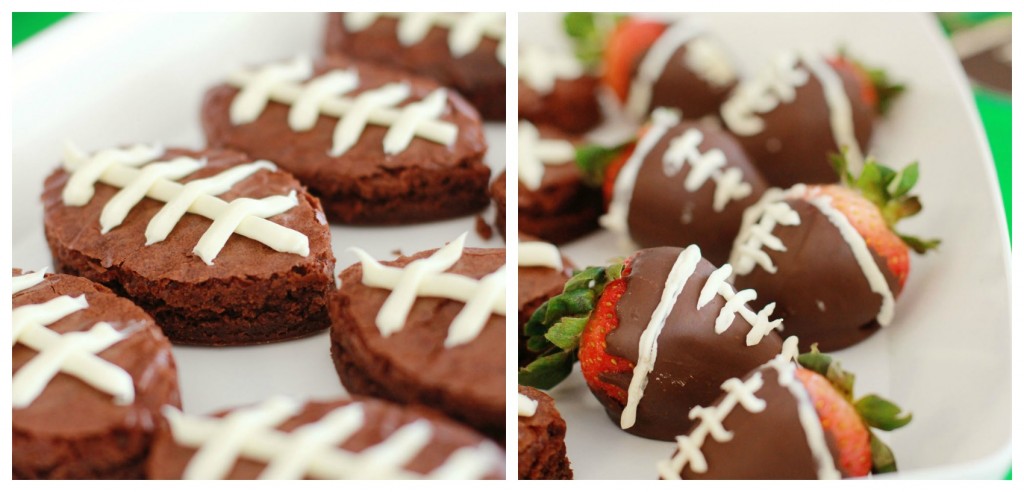 Ahhh, yum. Football-shaped brownies and football chocolate covered strawberries. Delicious. Christy brought the brownies, and Kelsey dipped and decorated the strawberries.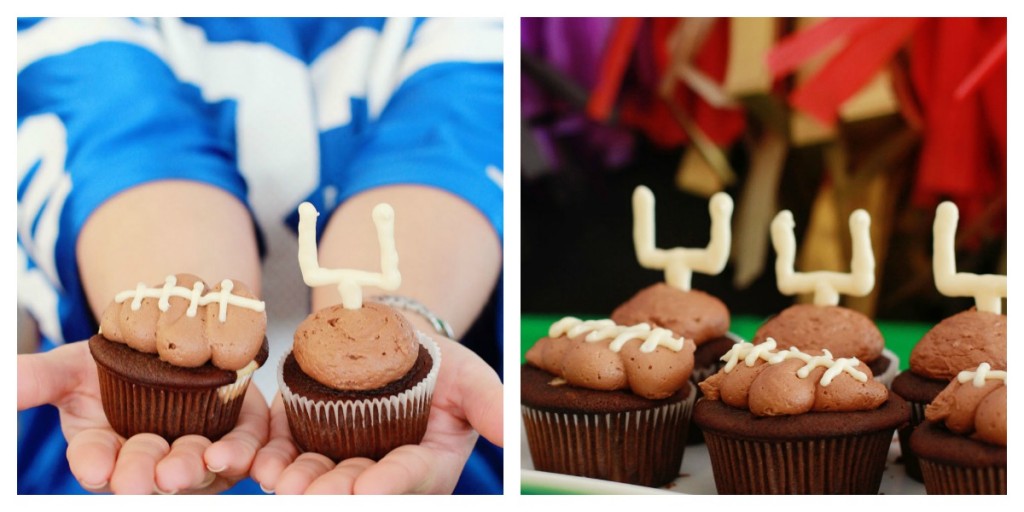 Shelly made these amazingly scrumptious and beautiful (wait, can we use the word 'beautiful' at a Super Bowl party?) cupcakes. She made two different types – featuring a frosted football shape and goal post shape.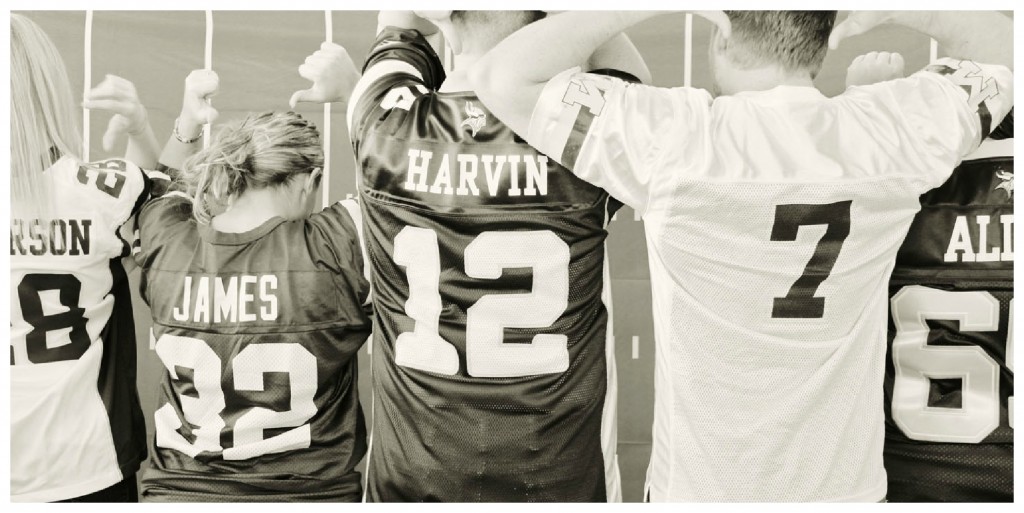 To top off the party, a few of the Pear Tree team dressed up in their favorite jerseys to get into the game! (Can you guess what state our office is located in by the jerseys we wore? Score extra points by commenting below if you think you know!)
Be sure to check out more party ideas from Pear Salad or shop our party invitations to find a theme you want to do!