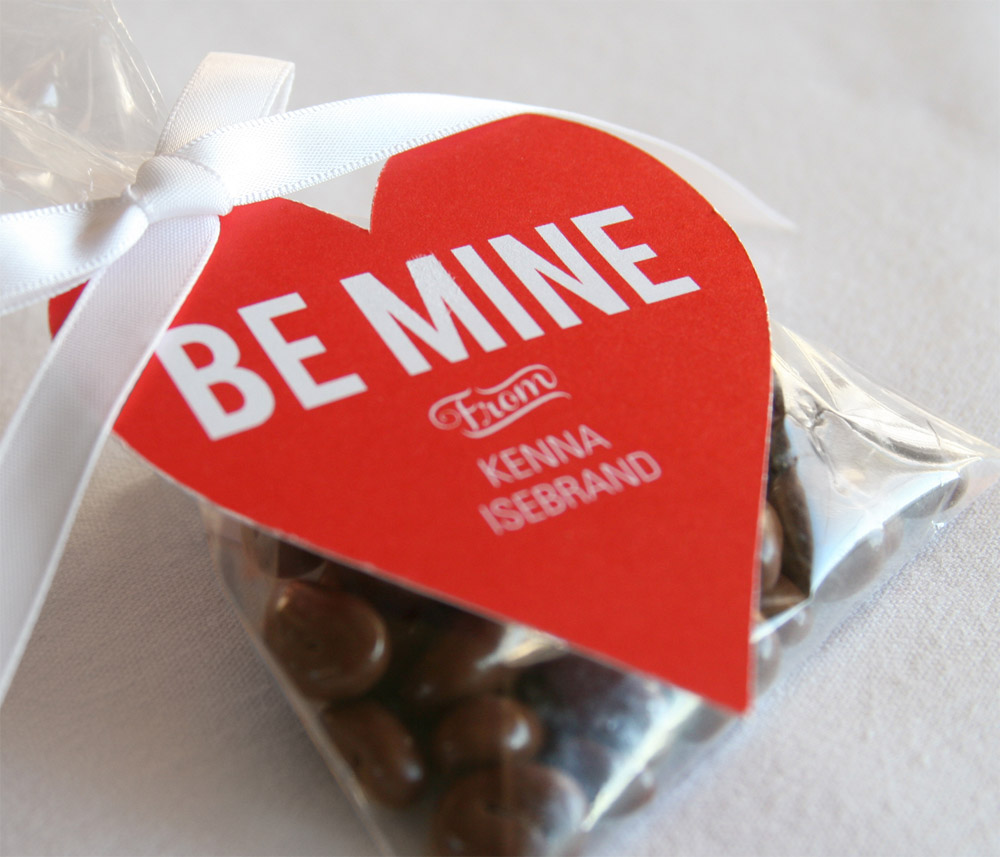 We all know how much kids love to get treats on Valentine's Day. But they also love to get valentines. So how do you personalize your child's Valentine's Day treats without going through the awkward process of taping all the treats to your
kids Valentine's Day cards
? We have a simple answer:
Valentine's Day personalized stickers and gift tags
.
Our gift tags come in lots of fun designs and make treat-giving super easy. Choose a design that fits your child's personality (or, better yet, let him or her choose) then personalize them with your child's name. You can choose a design that leaves room for addressing them by hand, or one that simply holds a printed V-day message from your child.
Little treat bags, sealed with personalized valentine stickers, are another cute way to deliver a treat, or a handful of little treats. Either way, the stickers get the fun message across.
If you're not a fan of giving candy treats to kids on Valentine's Day, there are plenty of other treats kids will love. Non-personalized valentine stickers make fun Valentine's Day ideas for kids, as well as inexpensive little toys or school supplies like pencils and crayons. Remember, when it comes to Valentine's Day ideas, it really is the thought that counts!
Order some of your own gift tags or valentine stickers and get creative! You're sure to come up with plenty of Valentine's Day ideas for them.
Or keep reading from our Valentine's Day Myth Busters Series:
Valentine's Day Myth #1: Valentine's Are Just for Kids
Valentine's Day Myth #2: Off-the-shelf Valentines are the Only Choice for Kids



As the marketing copywriter for Pear Tree, Cathy knows how intimidating writing a Christmas card or thank you note can be. When she is not writing, she is busy gardening, doing DIY projects around the house or trying to keep her three teenage boys in line.