It may be cold outside, but that's all the more reason to start thinking about spring and Easter! With less than one month to go, here are cheerful Easter card ideas to get you thinking about the sunny days that lie ahead!
Happy Spring Cards — Talking Spring
Everyone's talking about spring, so share a cheerful greeting! These Happy Spring cards are full of conversation, shaped in a speech bubble layout. The front holds your springtime message against a stylish striped background, while the back side shows off a favorite photo.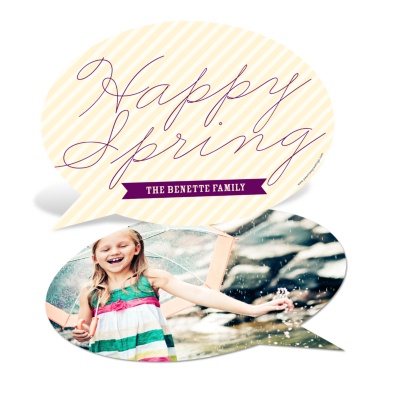 Photo Easter Cards — Zig Zag to Spring
Your message of Happy Easter or Happy Spring will be hung for all to see when you send these photo Easter cards. Egg-shaped greetings share your Easter message, favorite photos and a chevron pattern in bright colors. When loved ones open your greeting they'll be springing with delight!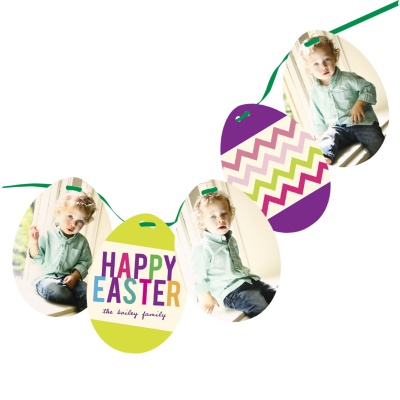 Easter Booklet — Fresh Faced
Share Easter greetings in a unique and stylish way with this Easter booklet. A folded layout allows family and friends to flip through this book, revealing favorite photos, vintage style corners, ecru color borders, a detailed pattern and Easter greetings. Make it even more your own when you choose from more than 70 options for the color. A fresh and fun way to send your holiday hugs and kisses!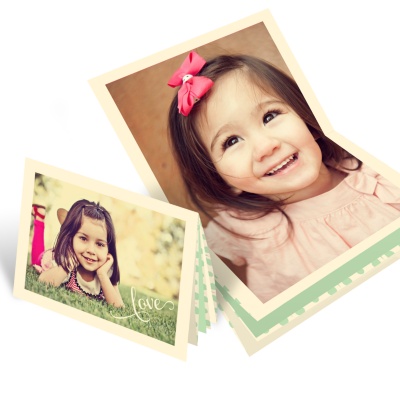 Happy Easter Cards — Sweet Tooth Bunnies
The sweetness of two of your favorite photos is complemented by a display of chocolate bunnies on these Happy Easter cards. The back side completes the look with a colorful gingham design in pink and blue. These cards are fit for anyone who loves style or sweets!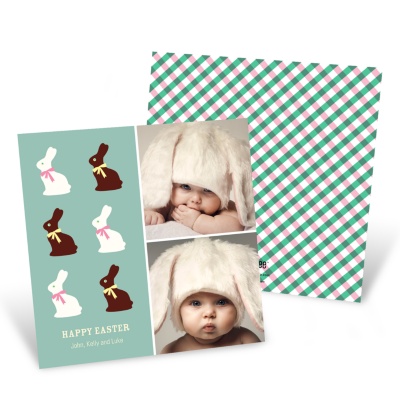 Vintage Easter Postcards — Heart Strung
Mailboxes will be filled with lots of love and happiness when you send these vintage Easter postcards. The front holds a full photo with colorful hearts and Happy Easter across the top. The heart theme is carried through to the back with a banner and gray background. It's sure to be loved!