I am so excited to share a few photos and ideas from my best friend's baby shower! I had fun planning the shower with her sister Liz, who flew in from California, and her sister-in-law, Shawna, from southern Minnesota. We thought it would be fun to have the baby shower for both Mom and Dad-to-be, so it turned into a big party for family and friends.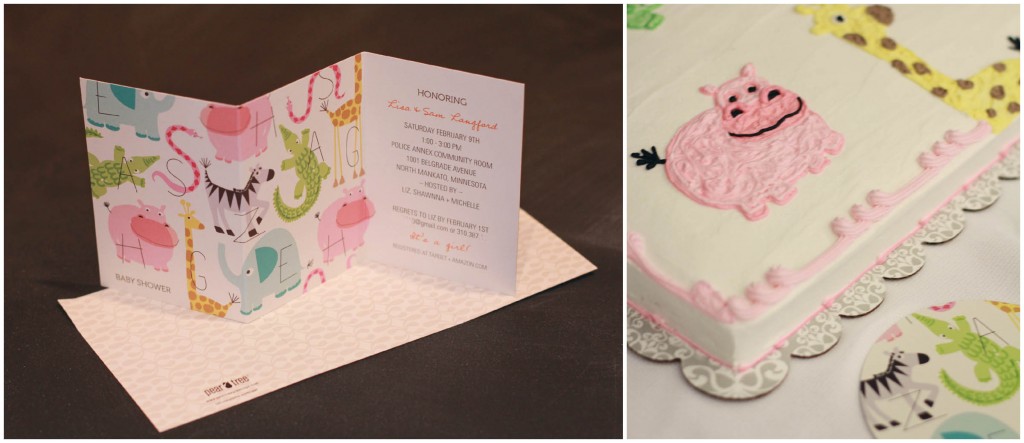 We wanted to involve Lisa and Sam, the parents-to-be, in the planning so to get ideas we asked them to pick out their favorite three
baby shower invitations
from our collection. Their top three were
Alphabet Animals
,
Personalized Poster
or
Togetherness
. Lisa and Sam are having a girl, but aren't flooding everything in pink. They provided us with material swatches that are going to be included in the nursery. We thought the
Alphabet Animals Baby Shower Invitations
would be a perfect match! The invites were sent out in fuchsia colored envelopes, and we used the
Alphabet Animals address labels
to make them even more festive.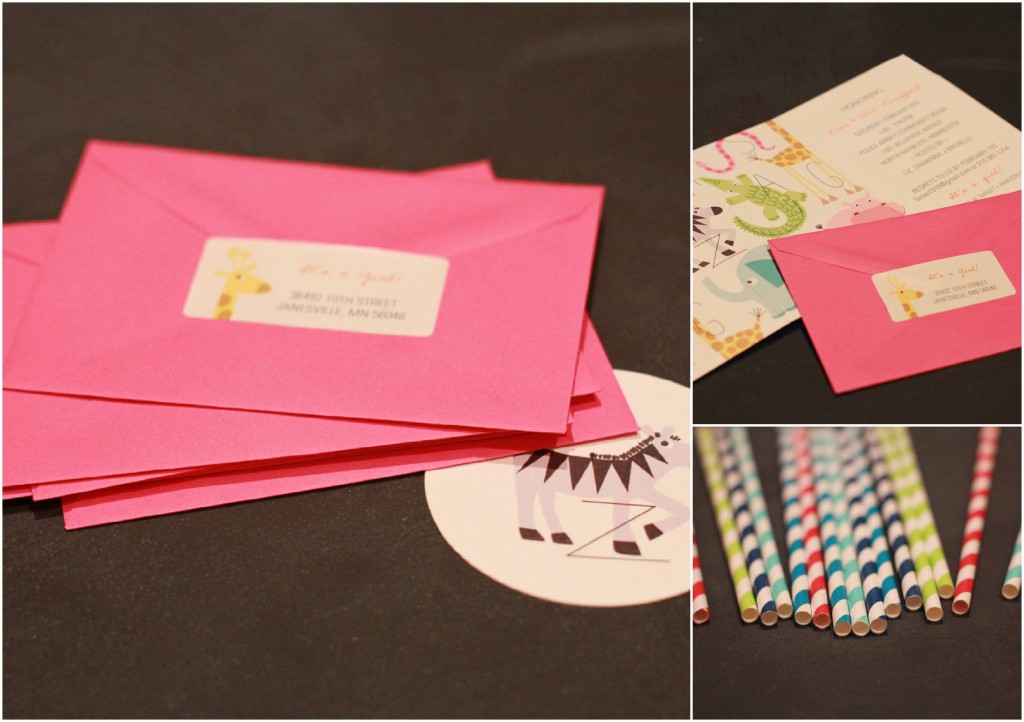 There were extra invites, so I created some paper banners by cutting and sewing flags together. I also made baby advice cards that doubled as a guest book for the party. I used rubber stamps to write out "baby advice" on each card. Liz put together some salt-water-taffy pinwheels, and we attached
Alphabet Animals gift tags
to them for party favors.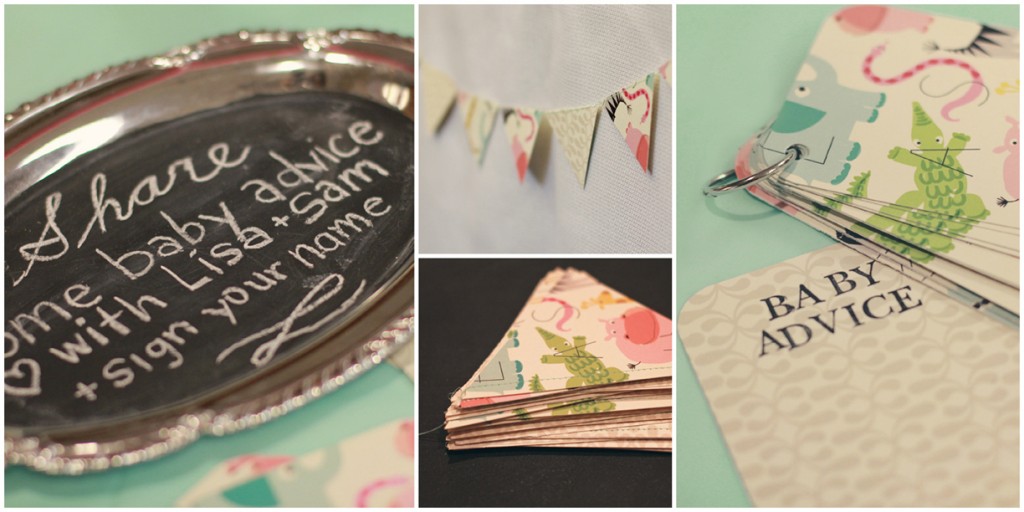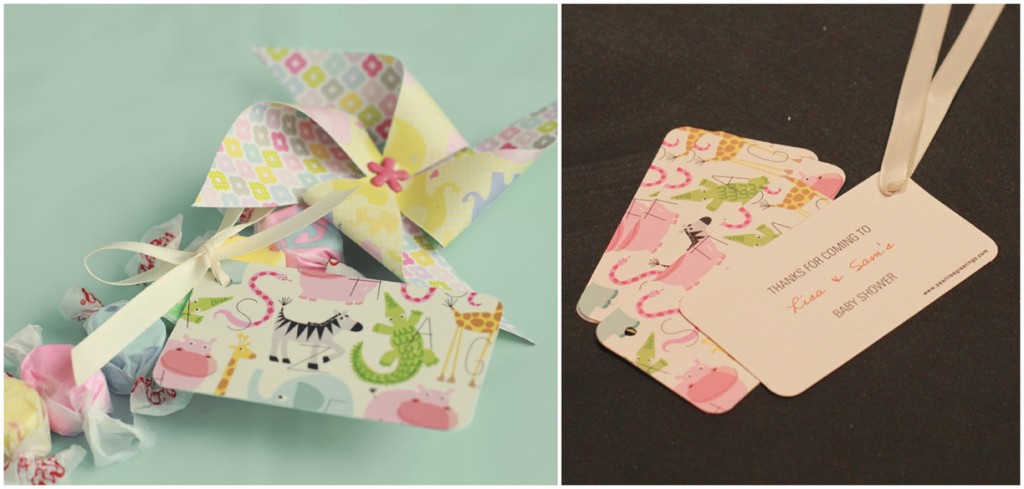 Shawna has a favorite cake decorator in her town. We gave them the invitation for inspiration, and I love how they recreated the look of the invitation onto the cake. It turned out great and was delicious, too!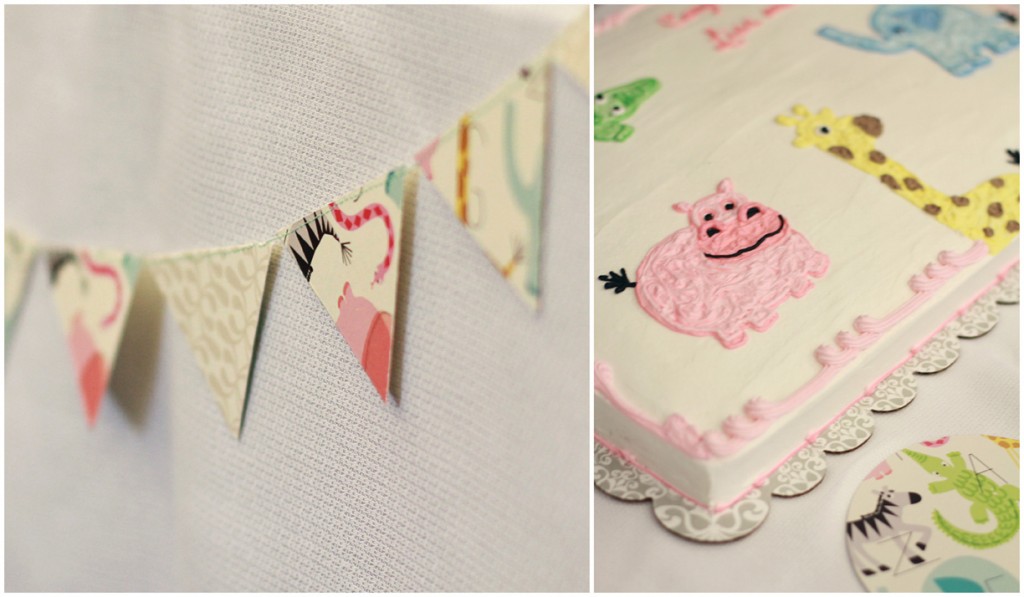 Our new and very exciting baby
table decor
added the perfect touch to the all the tables. We used
Flourished Monogram napkins
to add another personalized touch, changing the colors to match our theme.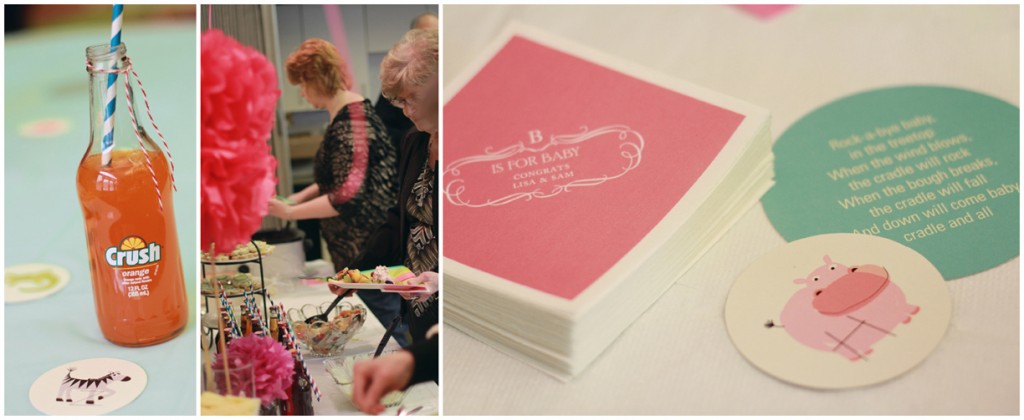 To dress up our beverages we created circle labels in several colors, and rubber-stamped "Ready to Pop" on them. We attached the circle labels to the lids of our soda pop bottles and tied a straw with baker's twine to the bottles. It was a hit, even for the littles who attended!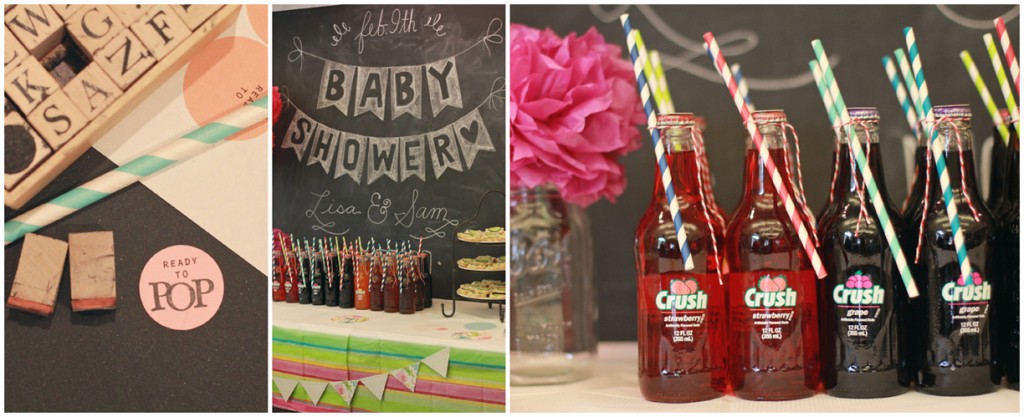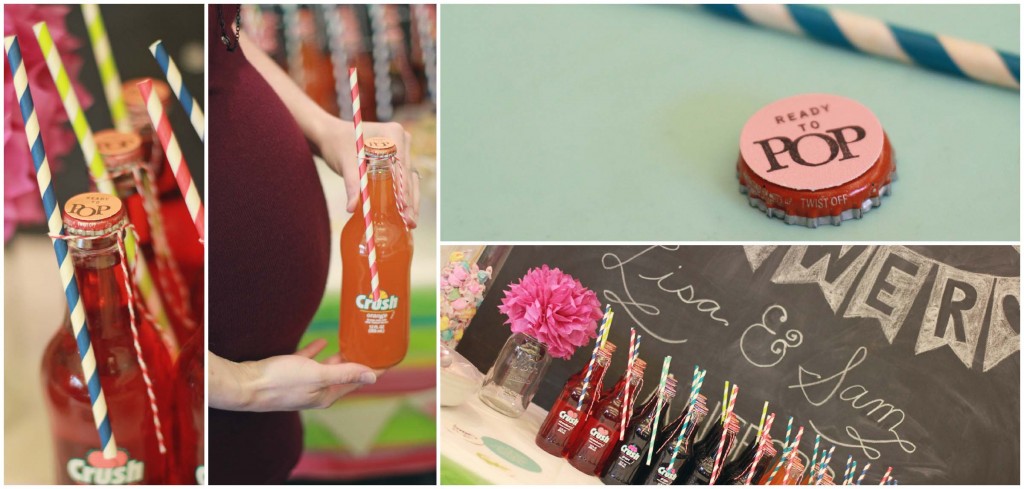 After Lisa and Sam opened their gifts they took time to read the advice cards out loud, so everybody could hear the advice that was given to them! A stack of
Alphabet Animals thank you cards
was given to Lisa and Sam, tied together with baker's twine for a fun touch.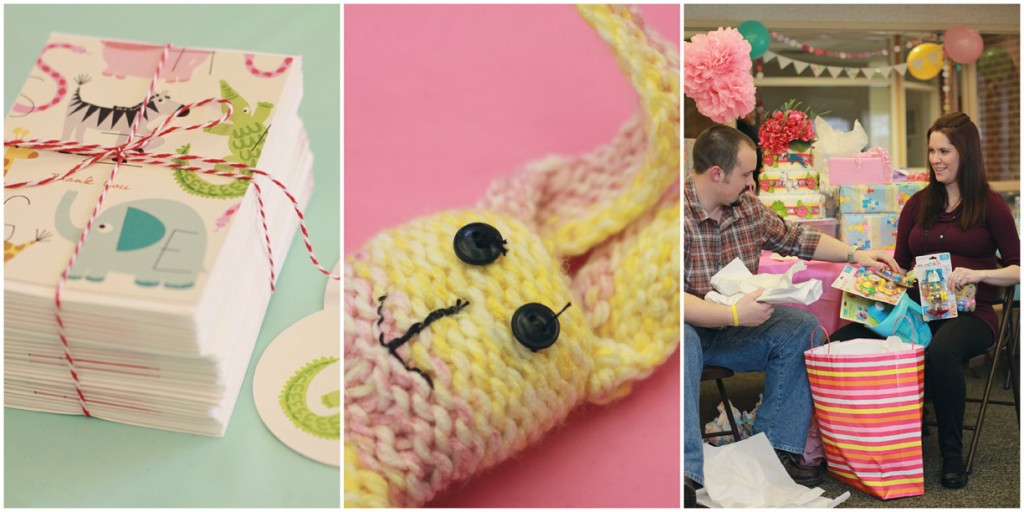 We ended the day with a maternity session photo shoot. I can't wait for the phone call to hear the details and name of their sweet baby girl, who is expected to arrive in March!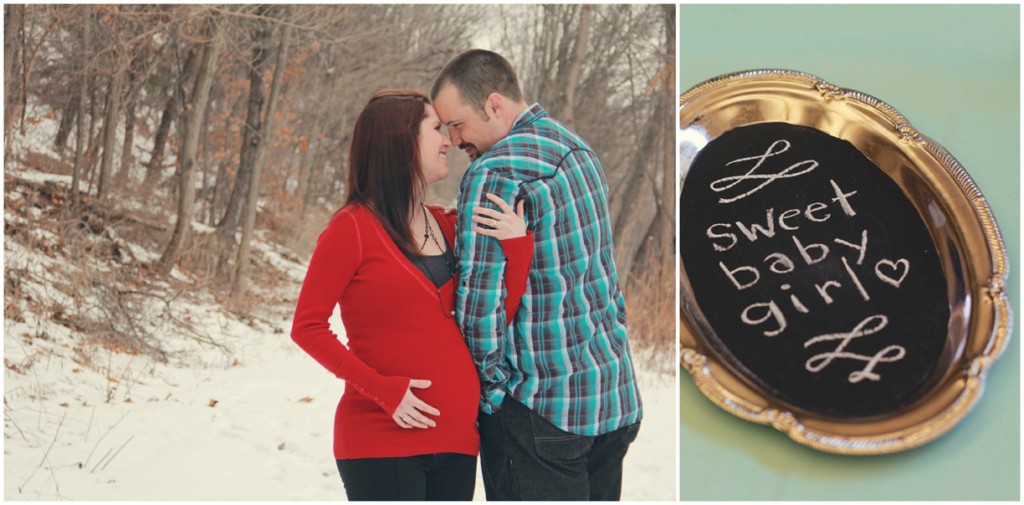 Congratulations, Lisa and Sam! Look for more
baby shower ideas
on our blog, or browse through our
baby shower invitations
for theme ideas you can plan your whole shower around.
About Michelle:
I'm a graphic designer at Pear Tree Greetings. Honestly, I love what I do and have fun doing it! Here are a few other things that make me happy; My husband Ben. My son Alexander Archer. A cool fall day. A conversation with my Grandma. The simple things. Guacamole. Getting inspired on Pinterest. Christmastime. Sewing. Plants that need no attention. Being creative. Making others Happy. Our Dog, Duchess. Paper. Sending notes. Memories of my childhood. My spare time is usually spent on taking photos and my passion for photography.