Not sure where to start with your graduation planning? Welcome to our graduation party checklist, a series of posts on what you can be doing right up until graduation day!
First on your to-do list: Make a guest list and choose a location! You can't decide on a location without knowing approximately how much room you need, so the guest list is the first place to start. On the other hand, if you already have a location in mind, or a set budget, these things will dictate how many people you can invite. Here are a few things to keep in mind when creating your guest list.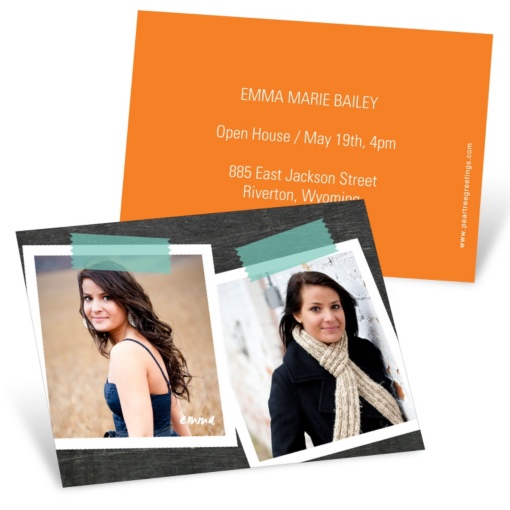 You can control the number of adult guests who attend by sending graduation invitations, but you may never get a firm number on how many of your son's or daughter's friends are coming. Word travels fast. When in doubt, it's better to overestimate than underestimate. One suggestion for keeping the numbers under control is to order mini graduation announcements they can hand out at school.
When making your list, don't forget the special people in your grad's life who may not be in your immediate circle, such as a coach or special teacher, tutors or mentors, people they've babysat for or know from summer jobs.
Once you have a rough number, the next step on our graduation party checklist is to choose a location. Here are the most common options:
Your home. This is usually the most common and least expensive solution, but not if you need to have your whole back yard landscaped to make it presentable! While some families don't mind the work, others don't want the pressure of having to clean the house and do all the prep work themselves. Consider whether you have the space to prep, store, and serve food, and what you will do if it rains.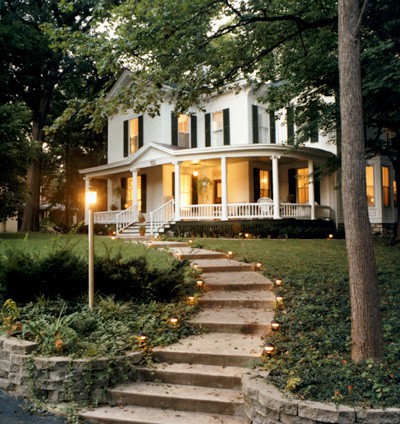 Somebody else's home. It sounds funny, but it's happening more and more. Many families decide to share the costs (and the fun) of planning a grad party with another family. If the other family has more space, you may end up hosting the party at their house. You will help, of course, but may want to compensate the other family in some way, by covering more of the costs, or doing more of the cooking or prep work.
A local park or beach. This has the advantage of having lots of space for big-kid activities such as volleyball or Frisbee tossing. You will have to transport food, but at the end of the day, the mess (and lingering guests) won't be in your house. If the park doesn't have a shelter, you may want to rent a tent in case of rain.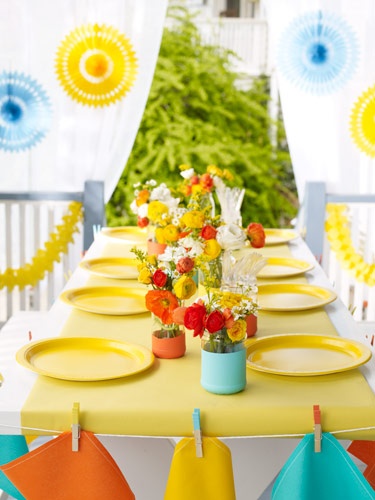 A rented party room or hall. Ask around for graduation party ideas. Most towns have local facilities such as a golf clubhouse, hotel, church hall or VFW where you can hold a party. They may provide a caterer, or may allow you to bring in your own food and decorations. Renting an inside space means you won't have to worry about rain.
A restaurant. The obvious advantage to this choice is not having to prep or serve any of the food yourself. If you have a small group, a big budget, or are splitting the costs with another family, it's worth looking into. Most restaurants will work within your budget to provide a simple menu that will make both kids and adults happy, such as pizza, appetizers or desserts.
Watch for other graduation party checklist posts to come, with insider tips on setting the date and choosing graduation invitations, help with themes and decorations, and food and serving ideas.

Images by: victorianhouses.tumblr.com and womansday.com.