Not sure where to start with your graduation planning? Welcome to our graduation party checklist, a series of posts on what you can be doing right up until graduation day!
We hear a lot of questions about graduation announcements and invitations, and the most often asked question is, "What's the difference?" Here's the answer, and a few more tips that will get you started shopping for graduation invitations!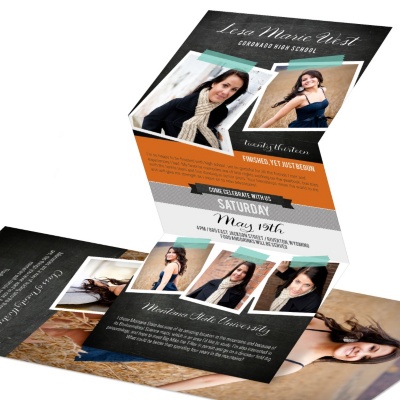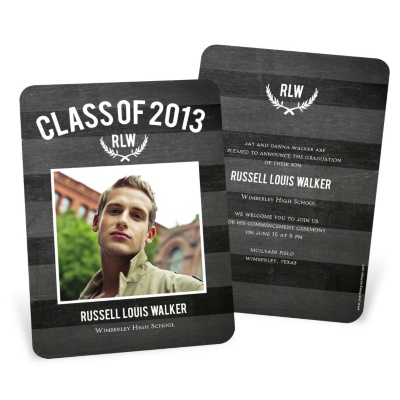 Announcements or Invitations? Once upon a time graduation announcements were sent to notify friends and relatives of the actual graduation ceremony. Gradually, as parties have gotten more popular, announcements have been supplemented or replaced by open house invitations. These days the terms are used interchangeably to mean the same thing. Whether you call it an announcement or an invitation, what you put on it is up to you!
Send invitations to adults only. Teens will find out about each others' parties through word of mouth, texts, tweets and social networks. Adults, however, will usually not attend unless they receive a formal invitation. If you want your adult friends and family members, neighbors, and parents of your grad's friends to share in the celebration, do send them an invitation.
100 guests do not need 100 invitations. Remember, you're sending one invitation to each household, family, or couple. You do not need to order one for every adult.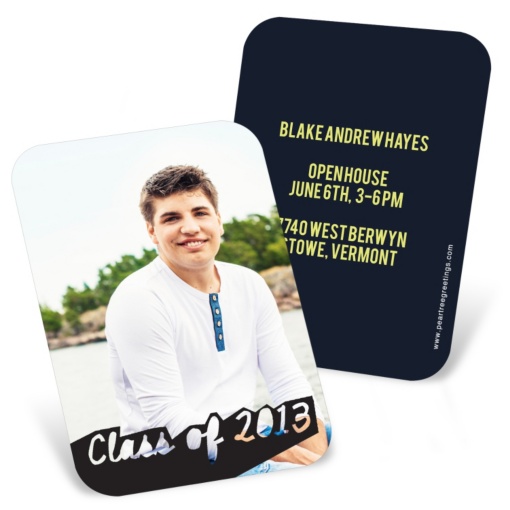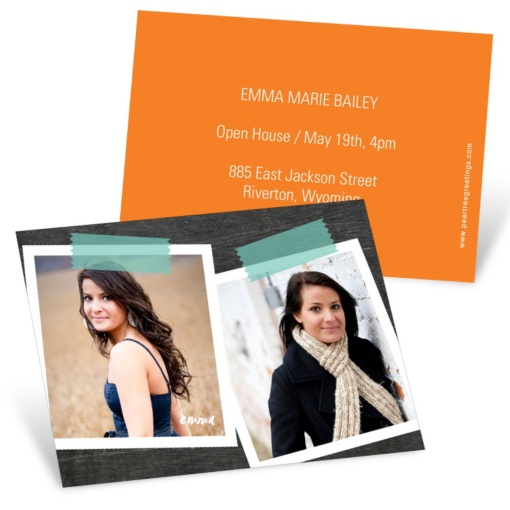 Consider mini graduation invitations for friends. There is simply no way to predict how many of your grad's friends will attend the party. The best you can do is set some ground rules, and help your grad get the word out in a controlled manner. Mini graduation announcements are pocket-sized cards that can be personalized with photos and party details—perfect for handing out at school. Word will spread via texts and tweets, but if you're concerned about attracting too many teens, tell your grad not to post it on a social network unless it is to a specific group.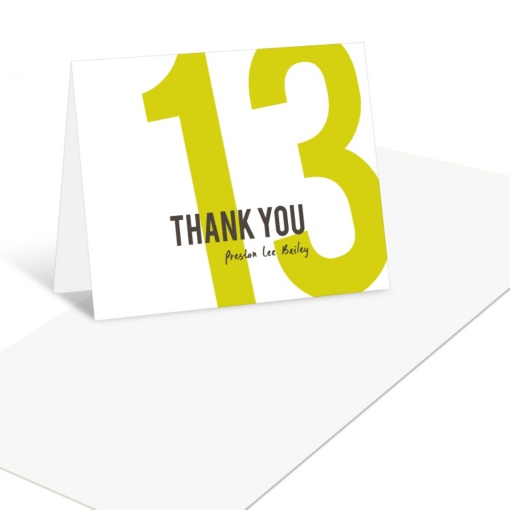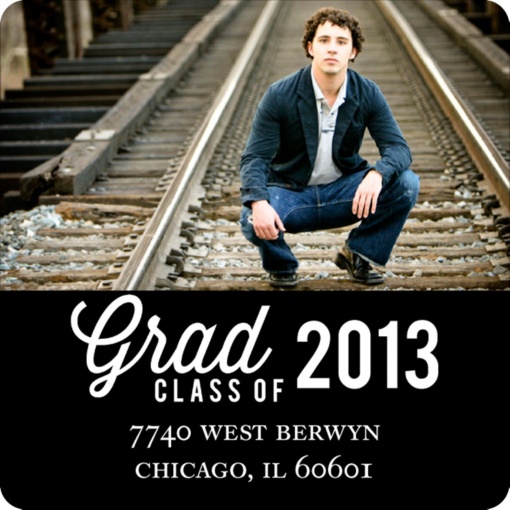 Don't forget thank you cards & address labels. Order coordinating graduation thank you cards and graduation address labels at the same time you order graduation announcements, and in roughly the same quantity (more if you'd like extras). You'll need stamps, too. Your grad should know that he or she will be expected to write thank you notes for the gifts they'll receive.
Mail invites 3-6 weeks before party. While you should send them early for out-of-town guests, three weeks is plenty for most guests. There will be parents who send out invitations very early to save a popular date, but our advice is to not stress too much about this. Choose the date that works best for you, and your grad will make the best of it.
Have fun picking out your graduation invitations, and watch for our next gradation party checklist post for ideas on party themes and decorations! Check out these earlier posts in the series:
Graduation Party Checklist
Graduation Party Checklist: Make Guest List & Pick Location
Graduation Party Checklist: Set the Date