Hello, again. Scott and I approached the six month mark till our wedding!! Ahhh, we are so excited! Everything has been going well so far (fingers crossed it stays like that). We have gotten a lot crossed off our list since our last post,
Engagement photo ideas
. We picked out our bridesmaid dresses, we have our taste-testing scheduled, we registered (so much fun!), AND we mailed our save the dates!!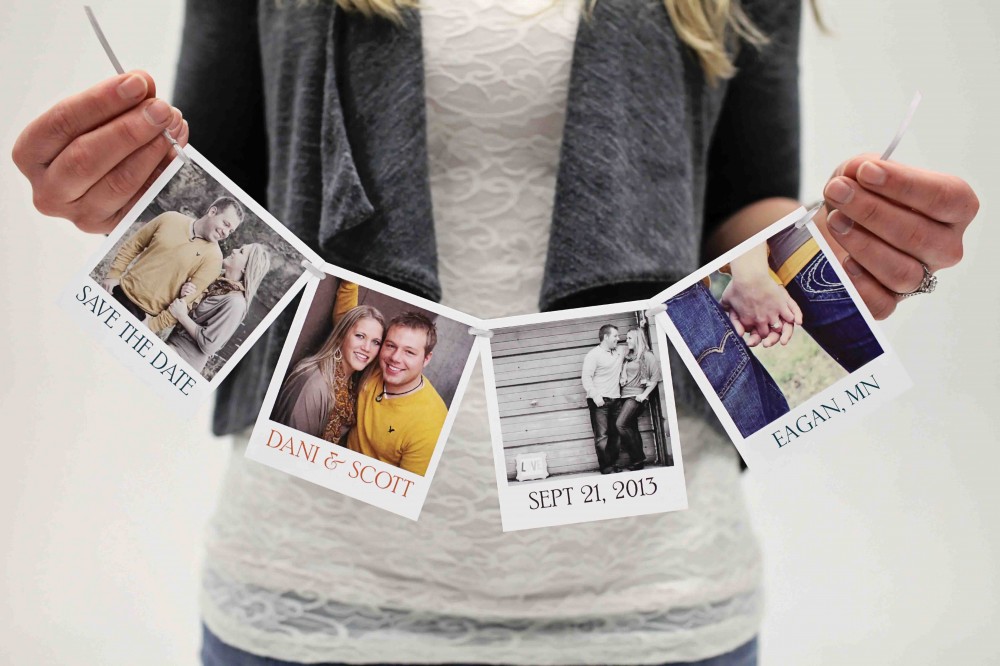 We looked at many save the date card ideas, but in the end we chose the
Gingham Photo Greeting
from our Christmas card collection. We thought the Polaroid design was fun and loved that it's strung by ribbon – so creative and unique! We used four of our favorite photos, changed the colors to match our wedding colors and chose a more romantic looking font, since this is for a wedding.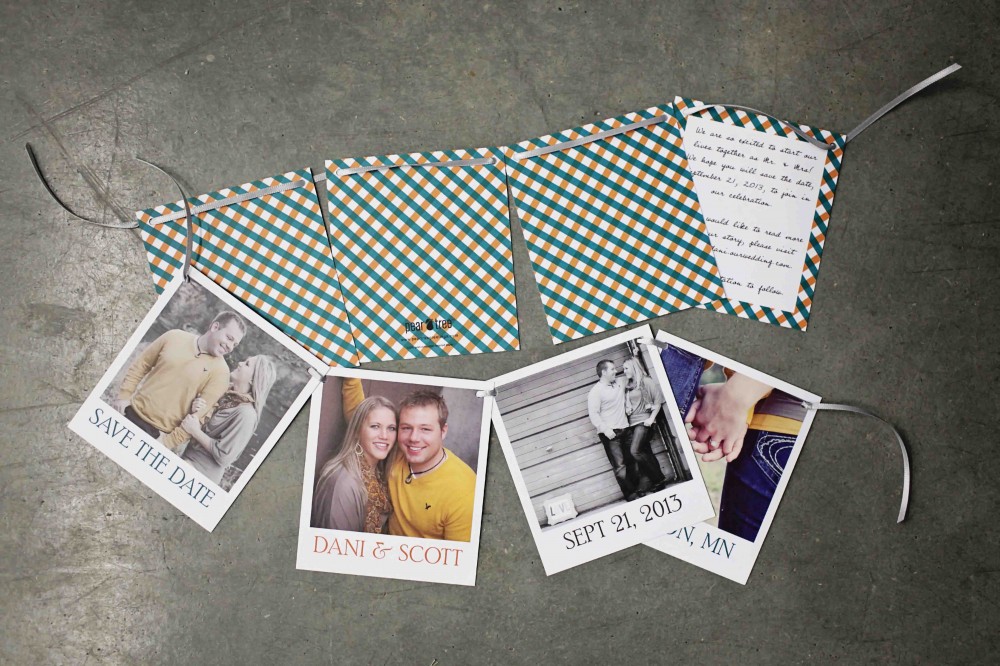 On the back, we talked about how excited we were for our guests to come and celebrate with us, and also directed them to our wedding website to learn more about us, our wedding party, and to get all the details for our ceremony, reception and hotel.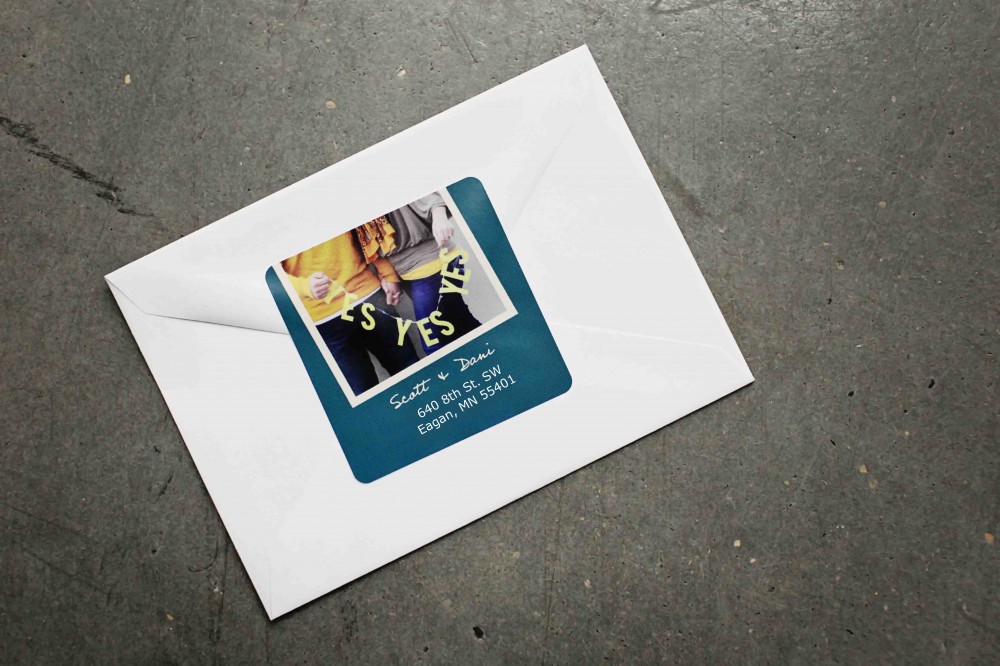 We found address labels to match our Polaroid theme to seal the envelopes,
Christmas Brings Baby – Photo Address Labels
. This design allowed us to sneak in another of our favorite photos (Yes!) in which we are holding a ribbon strung with the words "yes yes yes." We thought this would be the perfect photo for our guests to see before opening the envelope (and it was a little peek at what our save the dates looked like). We placed the address labels on top of the envelope flap to seal them shut so we didn't have to lick each envelope – this is a tip I learned from Pear Tree and one of my faves!
We are so happy with how our save the date card ideas turned out, from the photos to the address labels, to the card itself! We've gotten such wonderful compliments from our family and friends. We can't wait to celebrate with everyone!

Read more from the His+Hers=Ours series:
He proposes. She screams.
The planning begins!
Five new wedding ideas
Wedding dress shopping
Engagement photo ideas