When I first started thinking about my oldest son's first 'friend' birthday party, I knew the best place to have it was at my husband's shop. He owns an excavation company, so with lots of big equipment and lots of little boys, I didn't think I could go wrong.
Since construction equipment plays such a big part of our life, both of my boys know the names of every piece of equipment they see and will correct you if you ever call a front-end loader by the wrong name. I had already thrown two construction themed birthday parties for my oldest son. Both his first and second birthday parties were construction themes, and the only reason 3rd and 4th weren't was my choice, not his. But inviting his friends put a new spin on it, and forced me to expand my construction party ideas to big-kid activities. (I did get to use many of the same supplies and props, which worked out great!)
I had already used Pear Tree's construction party invitations before, so for this party, I repurposed our Future On The Line Graduation Invitation, and for the photos, I went down to my husband's shop and photographed some of the equipment. I figured the boys receiving the invitation would enjoy that more than just photos of my son.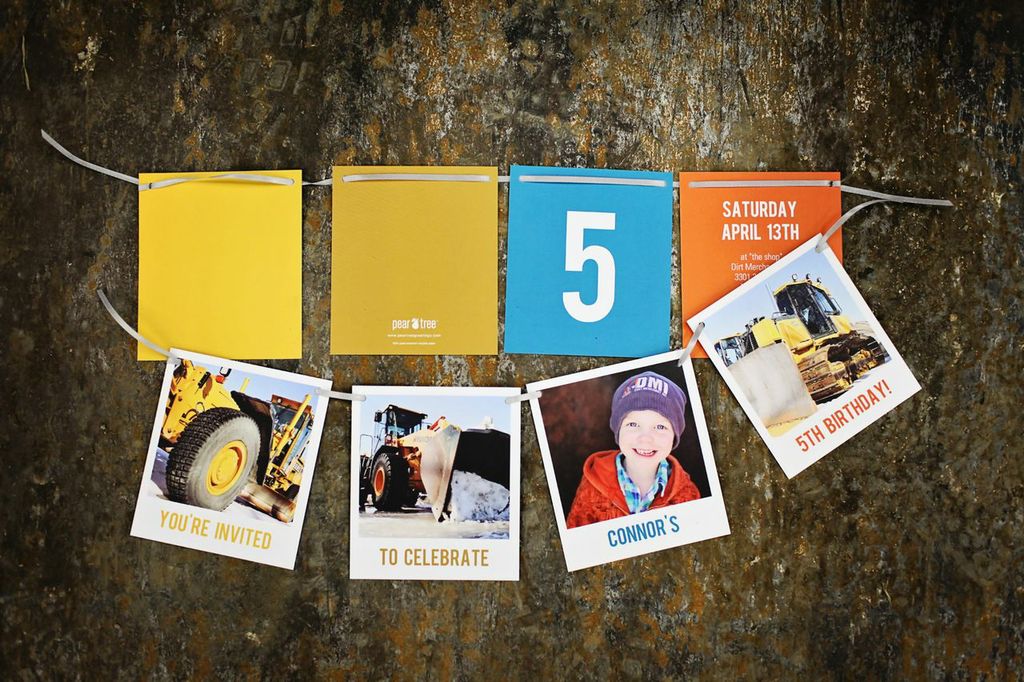 For once, I didn't go too crazy on party decorations. I couldn't really decorate the entire shop so I just stuck to the main table area, creating a backdrop to cover up the walls of the shop by vertically hanging strings of balloons and garland sewn out of our matching party decorations.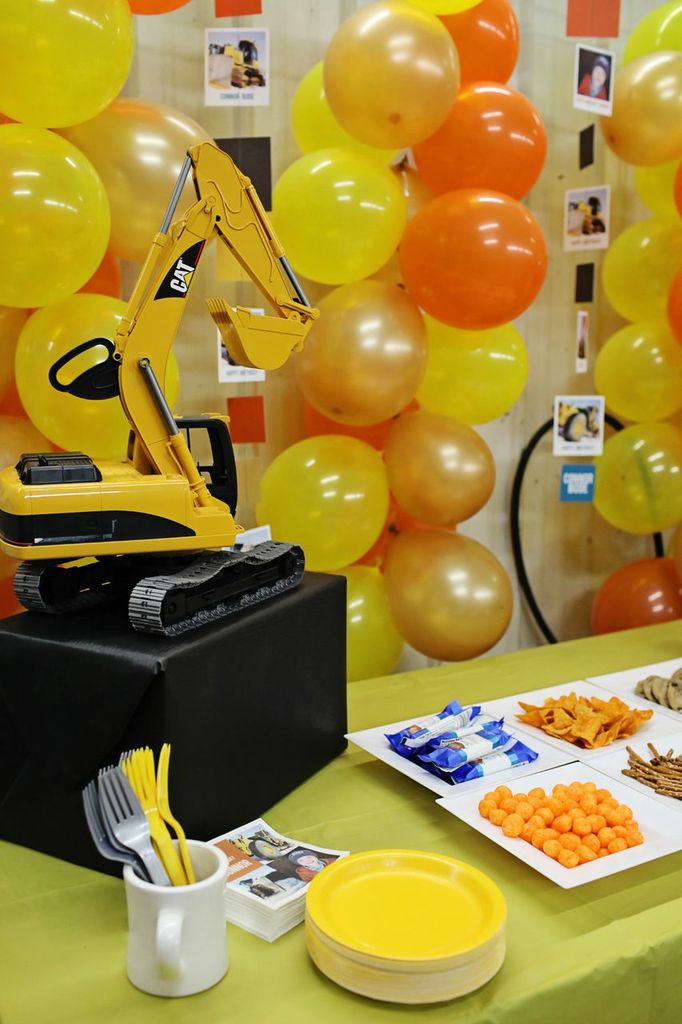 I had purchased the construction-cone cups for one of my earlier parties, but you can still find them on birthday party supply web sites. Add in personalized napkins and party favor tags, and we were set. The favors, wrapped in yellow tissue, consisted of small construction equipment gift sets, which were a hit!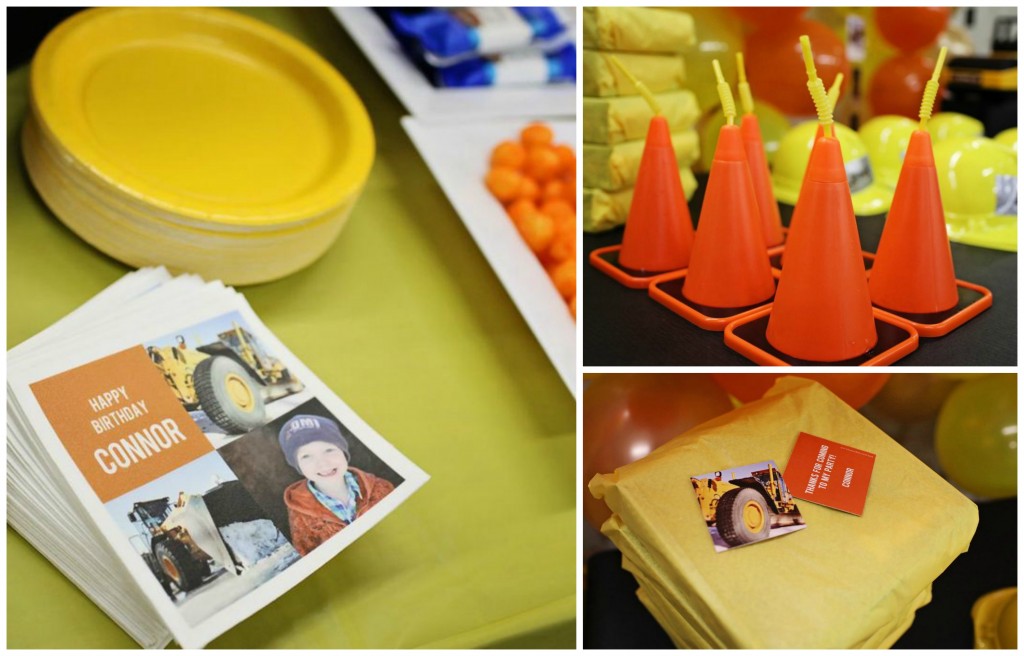 I wanted each boy to have something to wear during the party, and yellow hard hats fit perfectly. They all loved them. The duct tape name tags were beyond easy, but fit the theme of rough and tough construction!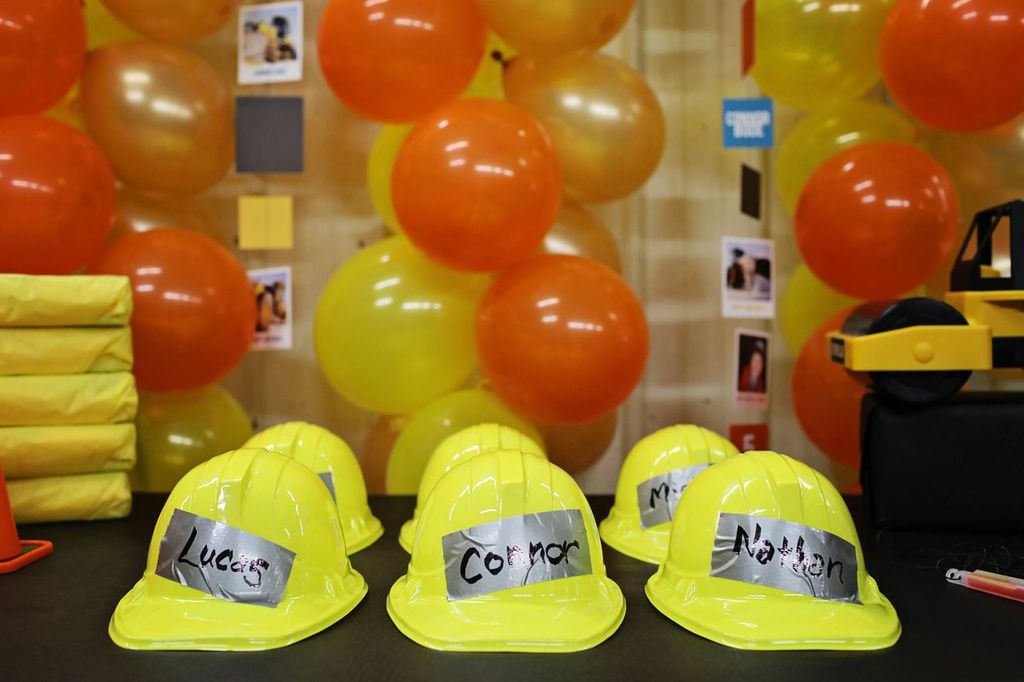 Now, what to do with six boys for a few hours? We had various activities set up around the shop for them to play. We had a basketball hoop, bikes and trikes, tunnels, a bounce house and, of course, rides on some of the equipment! The boys had a great time, and even though I was a rookie to the whole friend party thing and was worried about how I would keep them busy for two hours, it worked out just fine. The big space and construction party ideas and activities we had planned all came together for the ultimate boy party!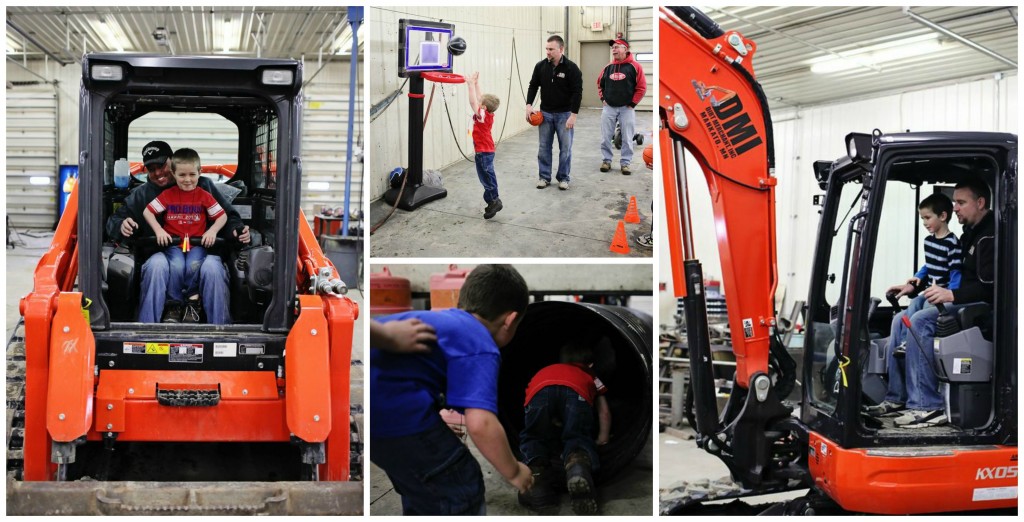 Possibly my favorite part was the photo thank you cards and magnet insert I gave the boys after the party. When I saw how much my son loved the group photo I took of him and his friends at the party, I knew I wanted to give each boy their own version. I used the photo to make photo thank you cards and then also used it to make magnet cards to insert into the thank you cards. I made my son write the boys' names and then his own name in the card, tucked in the magnet and mailed them out. The kids at school and their parents loved it!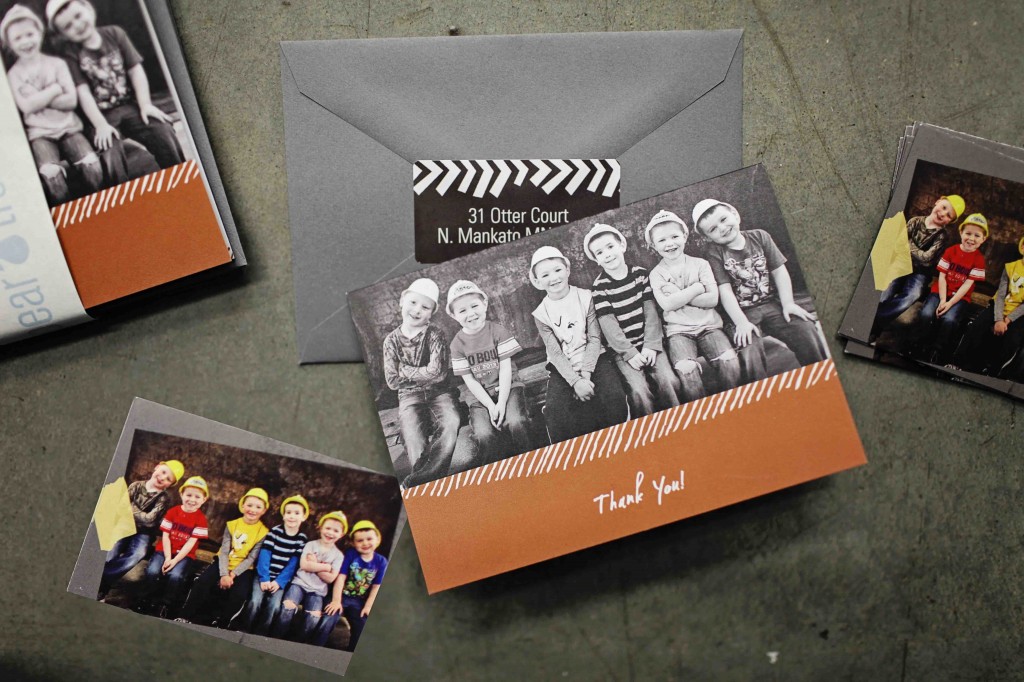 What a 'load' of fun for both kids and adults! We'd love to see your birthday party ideas by commenting below with a link to your blog post or Pinterest page!