One Charming Party
created a ninja themed birthday party using one of our
kids birthday invitations
. Read on to see all the fun ninja birthday party ideas they came up with to match the theme!
Your sneaky little one will love these fun Ninja Party invitations from Pear Tree Greetings. Available in a color scheme for boy or girl ninjas, this design provides a fresh take on the typical Ninja Party.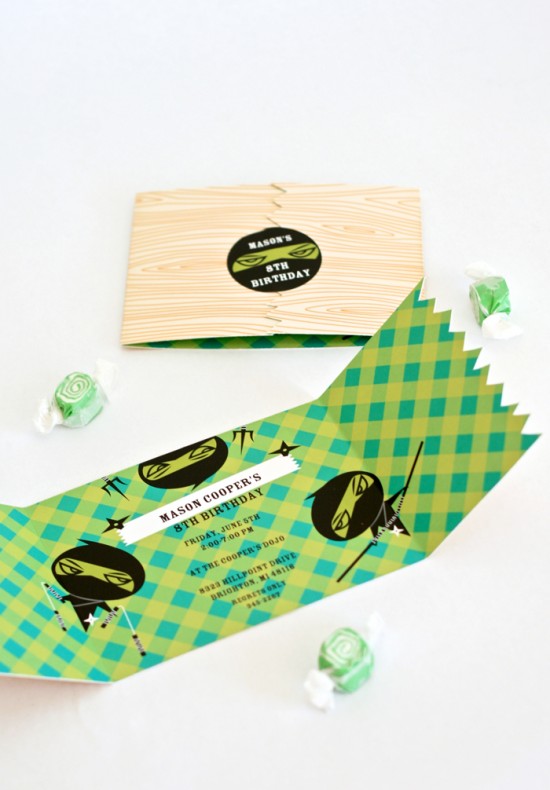 Your guests may not believe it, but you can easily make this fun wood party sign without lifting a hammer, nail or saw! Who's the sneaky ninja now?! The secret is using pre-cut garden stakes and a glue gun for assembly. The stakes come with a point, but when glued side-by-side they create a jagged pattern reminiscent of the cool, die-cut edge on the Ninja Party Invitation. (See the full DIY post here.)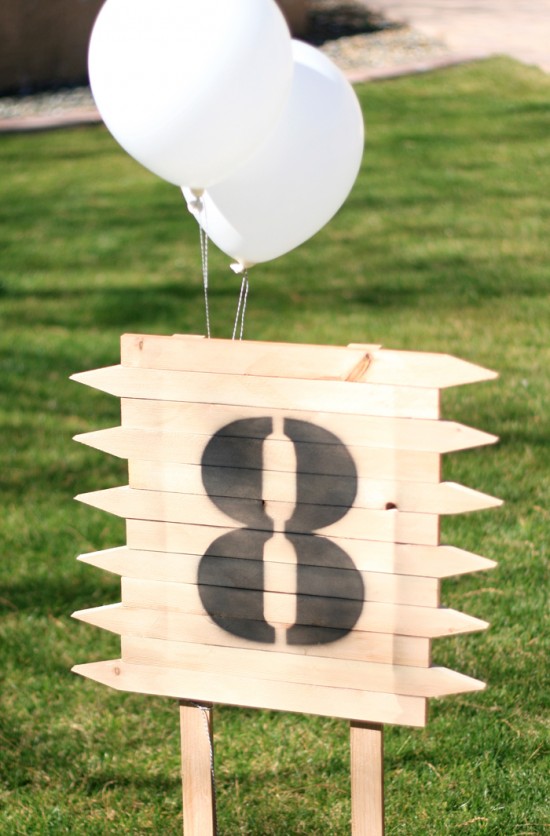 All your guests will be excited to get their hands on these DIY Ninja Staffs, perfect for some Ninja Birthday Party Games. Place a tape line on the ground and have ninjas take turns balancing on the line while they use a staff to try and knock their opponent off. To soften their blows, these Ninja Staffs are made from PVC pipe wrapped in foam tubing.


At a Ninja birthday party it's a good idea to watch out for flying stars — looks like a few have hit our cupcakes! Inspired by the throwing stars on this Ninja Party Invitation we created these fun, origami cupcake toppers.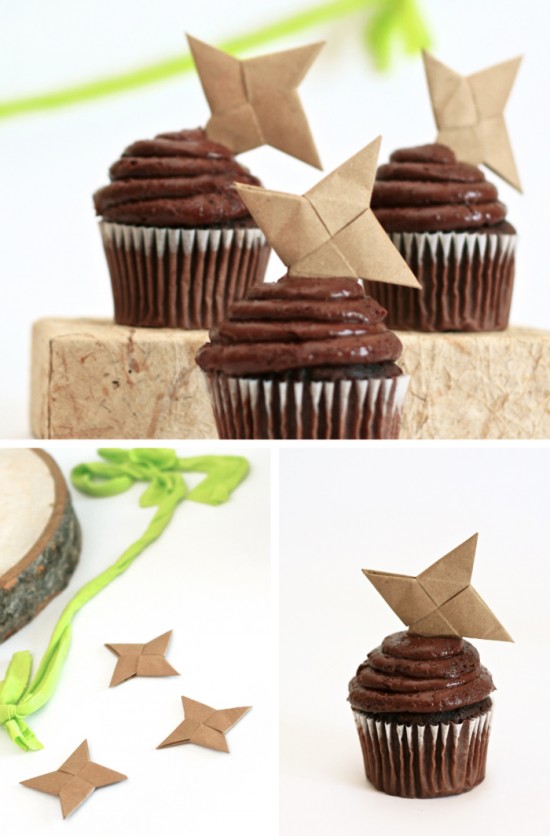 Can you think of a more perfect way to end a Ninja birthday party than with Giant Fortune Cookies for everyone? Your little ninjas won't mind that these cookies aren't edible since they're filled with candy and fun toys to take home with them. This is what the fortune cookie party favors looked like.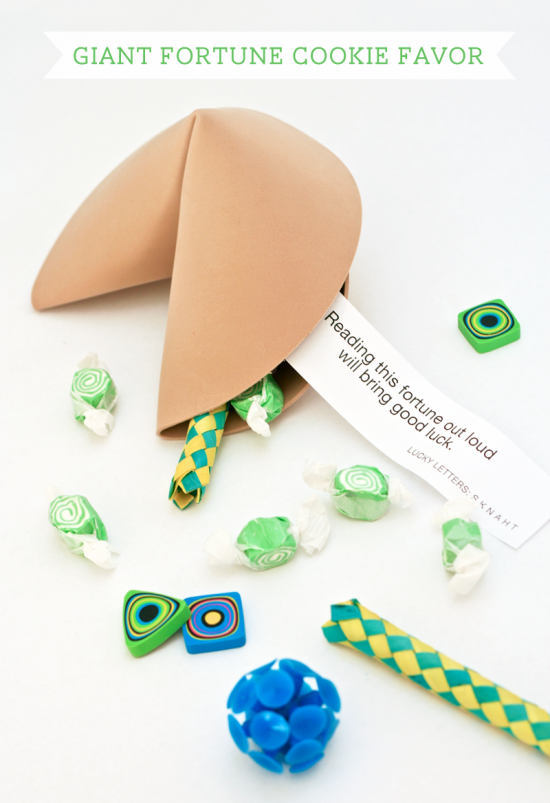 Start planning your kids birthday party theme today by shopping our kids birthday invitations, and don't forget matching kids party decorations to pull all your birthday party ideas together!