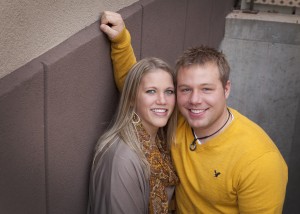 We are now at the 3-month mark until our wedding! The past couple months have been very productive and, definitely, a learning adventure. Here are a few things we've crossed off our list, and some helpful tips and wedding ideas to go with them.
1. Food. We have been looking at the list of food options that our reception hall offers for over a year, drooling every time we looked at it. And finally, it was time to do our food tasting! We picked four different items from the menu and tried those first. They were good, but it wasn't until we were eating that we figured out what was important to us. We realized we didn't want to serve something at our wedding that you could order at any restaurant in town. We wanted something a little more memorable. Tip: Before making the decision on what you'd like to taste test, ask the caterer what their top entrees are in your price range and talk over what you think would be the biggest crowd pleaser. We did that for our second tasting and wow! Ah-mazing! We are now very confident with our food choice.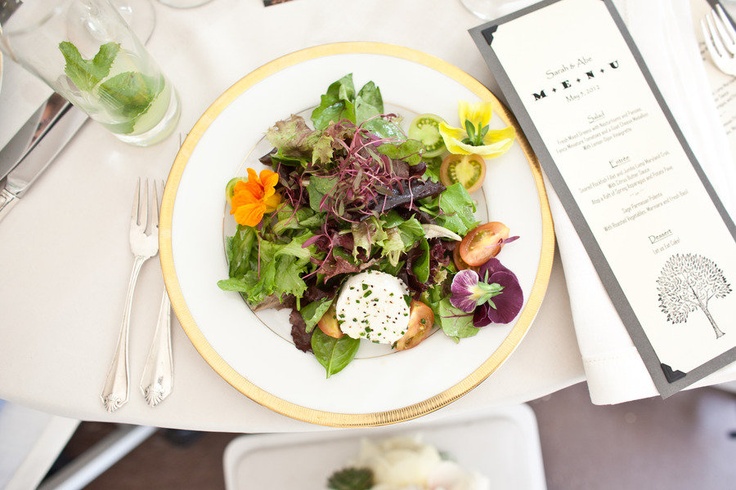 2. Invitations. Wedding invitations are such a big deal. This is the only communication piece between you and all your guests, so it better be clear and informative. You do not want guests calling friends or family members (or worse, you!) to get the time of the ceremony or address of the reception hall. Better to err on the side of giving too much information than not enough. Tip: If you can't fit all the information within your wedding invitation ensemble, direct them to your wedding website for additional information.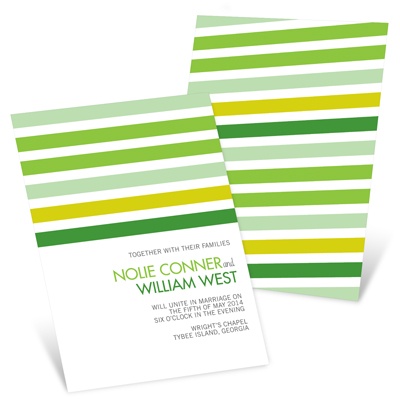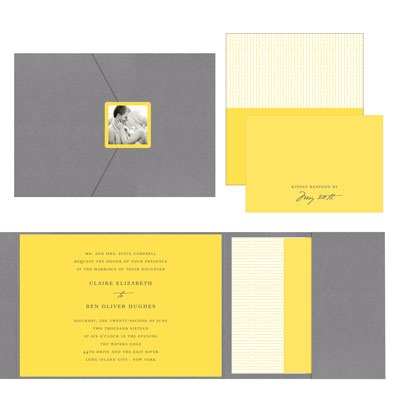 3. Tuxes. Scott and I picked a random Saturday afternoon to go select the tuxes. In my mind I thought Scott was going to be trying on a ton of different tuxes and that this would be a few-hour ordeal. Wrong! We just dressed a mannequin and, man, was that easy! I brought the swatch color from the bridesmaids' dresses and went from there. We put on a vest with tie, with the overcoat, and switched it out. After trying a couple different options, we found exactly what we were looking for. Tip: If your swatch color isn't matching with their vest and tie colors, try a neutral color for the vest and have the tie be the pop of color to pull it all together.

4. Flowers. Picking out flowers actually ended up being one of my favorite things to do. I was very intimidated before meeting with the florist, because I thought I would need to know the names of the flowers I liked. (I know about 3 different types of flowers, and that's about the extent of my floral knowledge.) But when we got to the appointment she had all sorts of photo books filled with flower options. I just pointed to what I liked and she took notes. It was about as easy as the tuxes. Our accent color is orange, which is good because it turns out there are a lot of orange flower options. (Seriously, I thought they were going to have to spray all the flowers to get the right color orange.) Instead, we are doing an ombre of oranges for the flowers. Tip: Doing an ombre of your accent color is a great option, so you don't have to worry about matching a particular shade (in our case, the orange that the flower girl and ring bearer are wearing).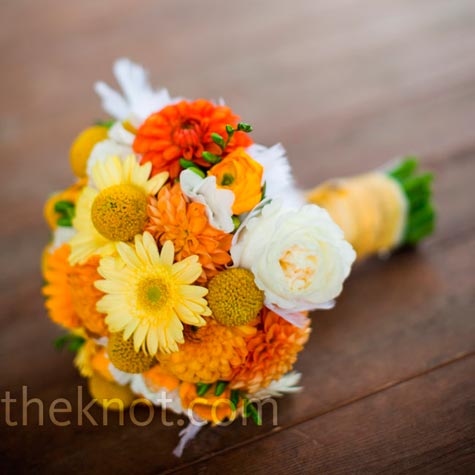 5. Ceremony music. The ceremony is what we are working on right now. We've had our vocalist picked out since we've been engaged. She's a former hockey teammate of mine, and sister to my maid-of-honor, so she is perfect. And now, finally, after many, many nights listening to YouTube romantic wedding songs, we have picked out our ceremony songs. While this may not be difficult for some, it was for us. We wanted something that reflected the emotion we'd be feeling at that time and in that moment. Tip: Talk to your vocalist to get ideas. We asked her opinion after too many nights of not finding anything, and actually picked our song from her list. It is perfect!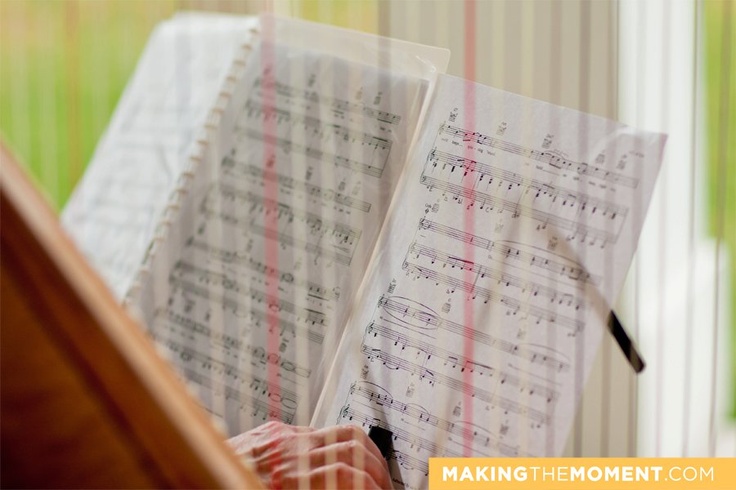 Scott and I are excited that the day is getting so close, but there is still so much to do to pull this all together! We'll keep you posted with more wedding ideas as we begin to finalize the details of our big day.
Are you planning a wedding? Do you have additional advice that you'd like to share? We'd love to hear from you by commenting below!
Read more from the His+Hers=Ours series:
He proposes. She screams.
The planning begins!
Five new wedding ideas
Wedding dress shopping
Engagement photo ideas
Save the date card ideas