Our new
kids party decorations
are super versatile to use when planning a birthday party. We put together our top 5 kids birthday party decoration ideas using different versions of our
table decor
from Pear Tree Greetings! But we're always coming up with new ways to use them, so don't be surprised if we have a new 'Top 5' every week!
1. Coasters. Spruce up your table and canisters by using the kids party decorations as coasters. A Princess Like Me party decorations worked perfectly to accent these ice cream toppings at this princess birthday party.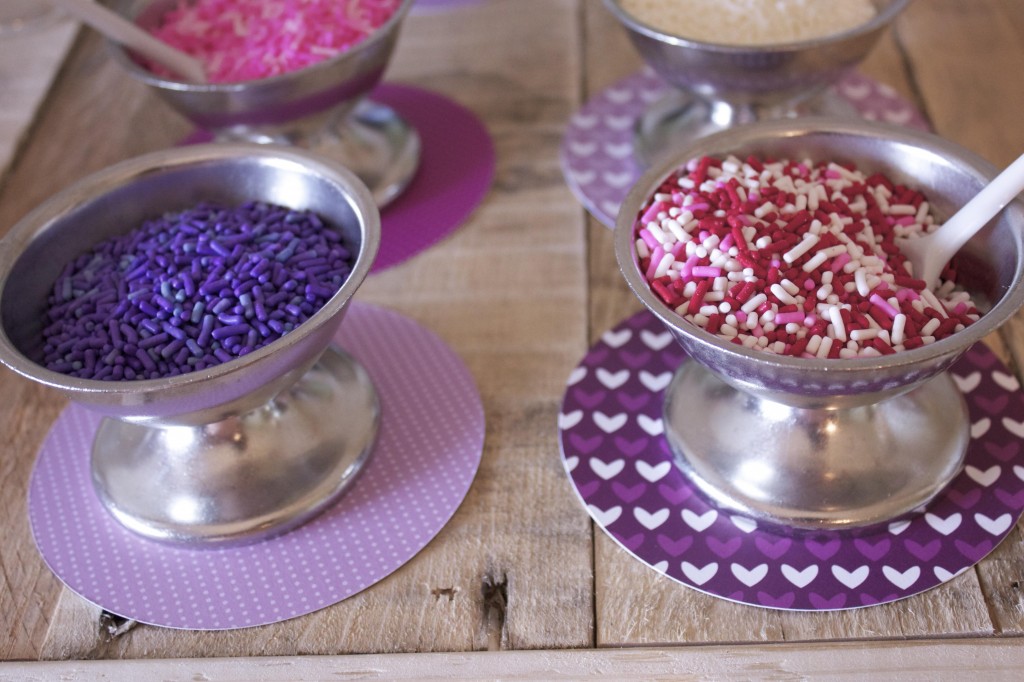 2. Sew it together! For this adventurous birthday party, we used our Searching for Superheroes party decorations and sewed them together. Just start your sewing machine and line up the pieces. Keep stitching in between and soon you'll have a banner you can hang anywhere you like. The black, yellow and white mural along with the party decorations makes for a fun scene any superhero would love!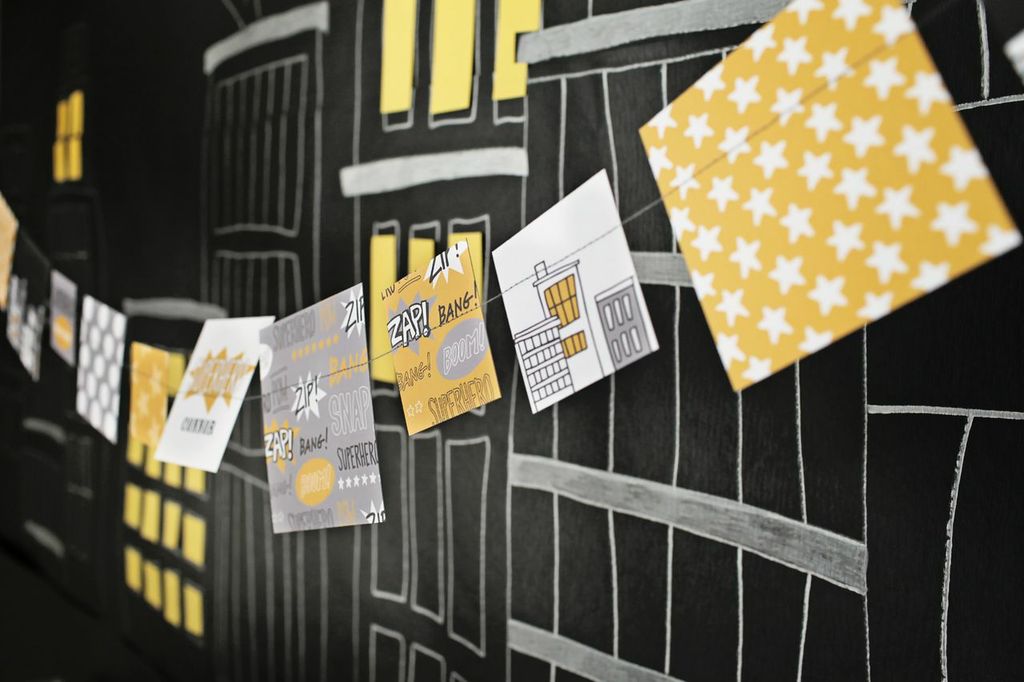 3. Cake accessories. For this kids birthday party, One Charming Party used our Crown Me Princess party decorations to spruce up Rosie's 4th birthday cake. They hot-glued our circle decorations to wooden skewers, and added pink pipe cleaners shaped as hearts for an extra added touch.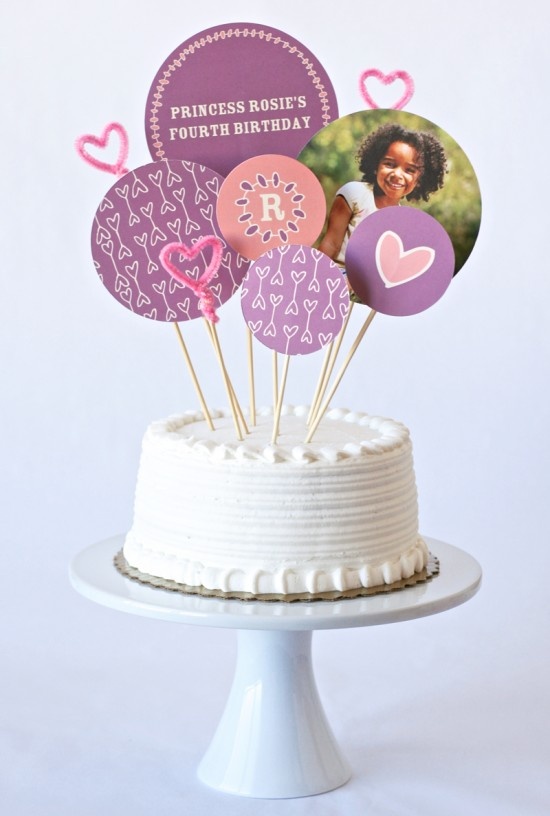 4. Make it a centerpiece. These Have a Ball party decorations hit a home run at this baseball themed kids birthday party! Matching the Baseball All-Star Invitation, these party decorations were used to decorate the tables with photos and fun text. "Batter up!"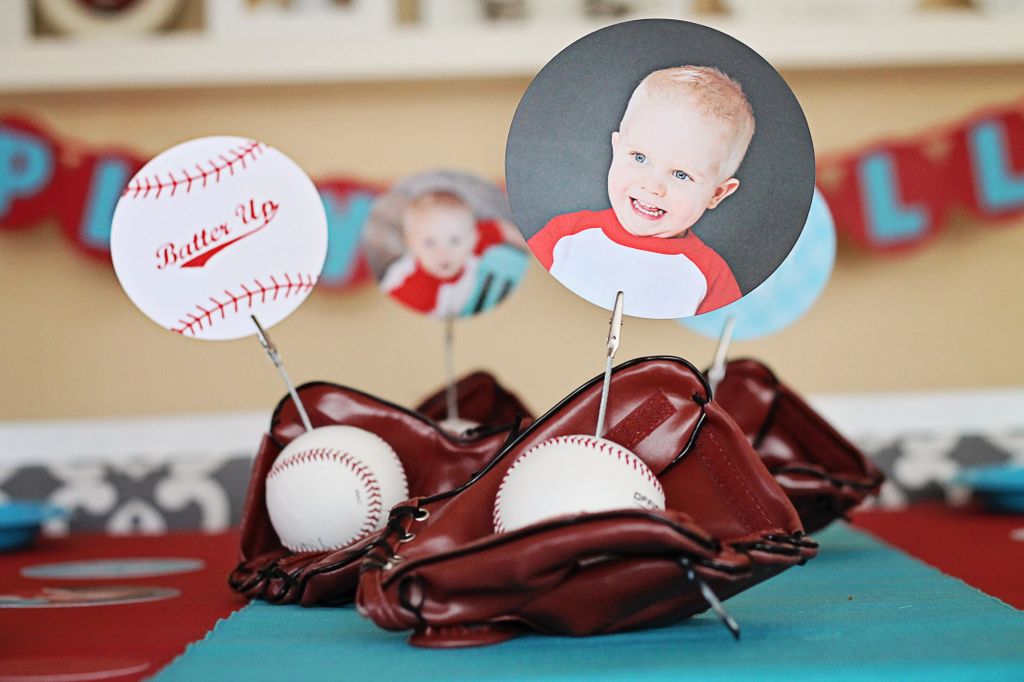 5. Accent the gift bags. For this idea, we used pieces of the Searching for Superheros party decorations and personalized them with the name of the superhero the gift belonged to (since this was a party for two boys). It was a fun way to tie all the gifts into the party theme. They could also be used to decorate the party favors.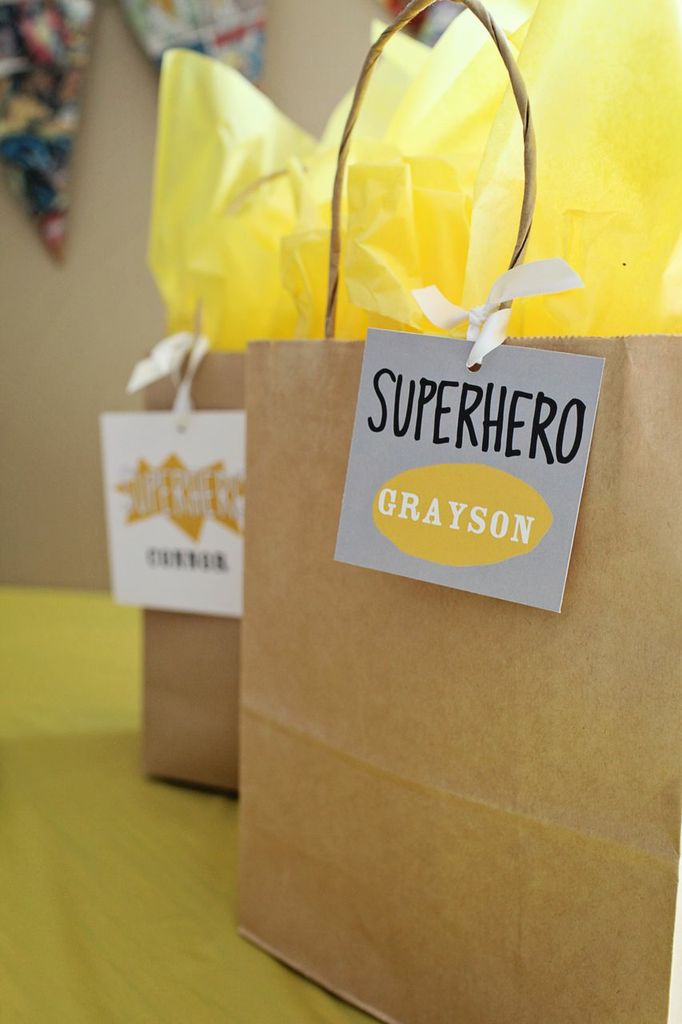 Get lots more kids birthday party decoration ideas for your child's next birthday by shopping our kids party decorations. If you have a creative way to use this fun new product, comment below with a link to your image.