Our new
baby shower decorations
are oh-so adorable and versatile to use when planning a baby shower. We put together our top 5 baby shower decoration ideas using different versions of the
table decor
from Pear Tree Greetings! But we're always coming up with new ways to use them, so don't be surprised if we have a new 'Top 5′ every week!
1. Cake topper. Our Jungle Table Decor was used as an accent for this delicious polka dotted cake. We hot-glued our table decor to wooden skewers and placed them at staggered heights on top of the cake as a fun decoration to this baby shower.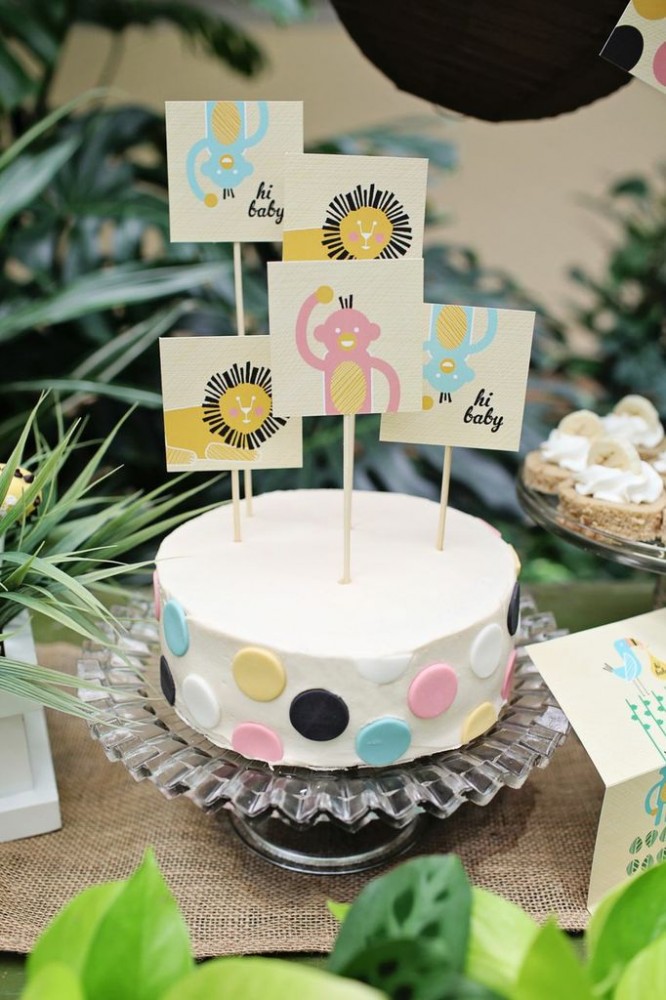 2. Table decor. Genius, right? Why not use our party decorations as table decor? That's what our designer, Michelle, did for her friend's baby shower. She used our Alphabet Animals design and sprinkled it over the gift tables, dessert tables and food tables. It's the perfect personalized addition to any baby shower!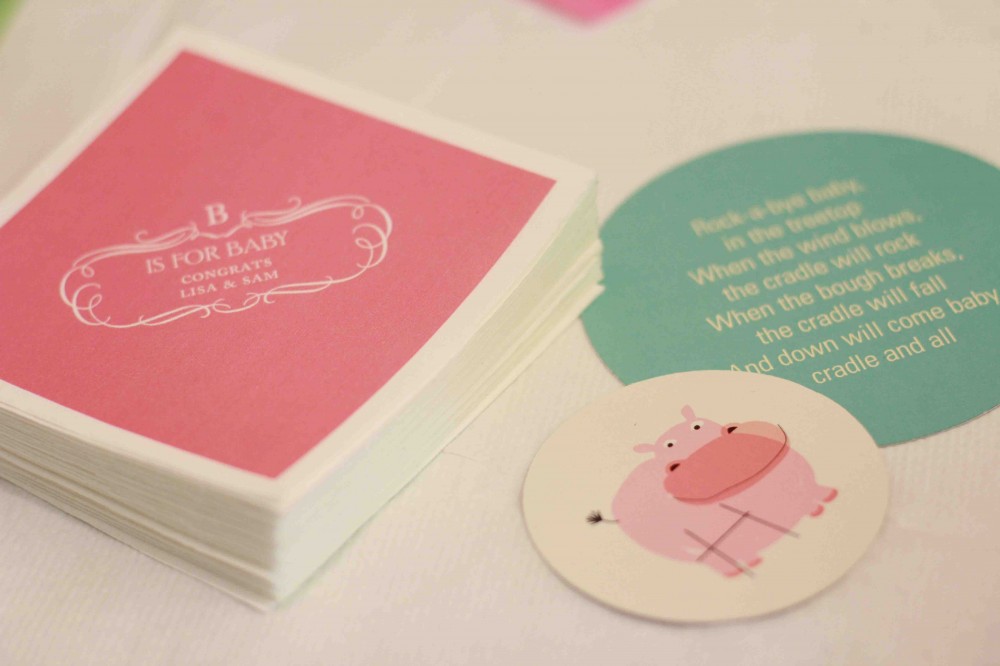 3. Crib decor. For this idea, we used our Little Critters Table Decor and made these adorable animals into a hanging mobile for the new little one to enjoy and displayed it during the shower for the guests to admire. All you need is string, a hole puncher and sticks (in this case branches :)). This is such a fun idea and a perfect keepsake!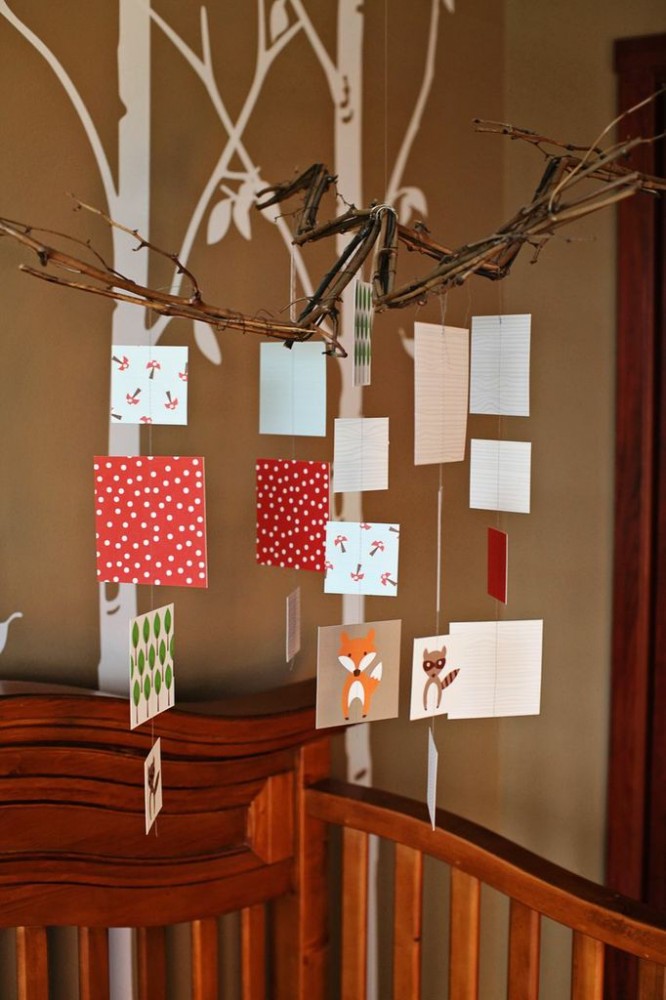 4. Accent your prizes. Baby showers are usually filled with games for the guests to play, and we accented the prizes with our personalized baby shower decorations. We used our Jungle Parade Table Decor and topped each wrapped prize with a piece of the decor. It was simple to do, and when stacked on a table the gifts add more color to the party, and tie the gifts to to your baby shower decoration ideas.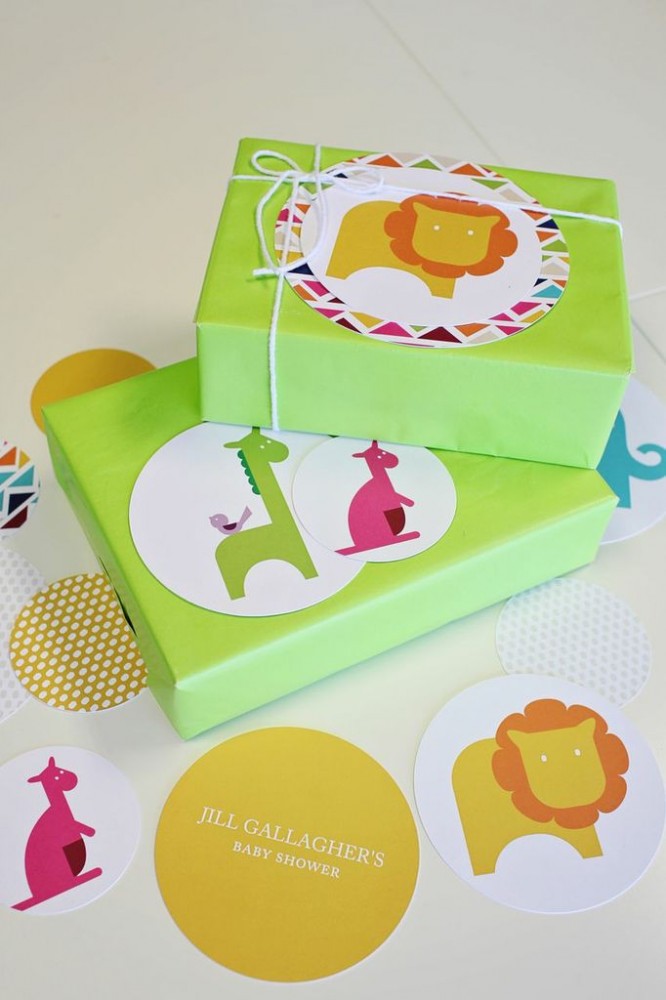 5. Clothespin fun. These Hand Sketched Hearts party decorations were hung with clothespins to give this baby shower added color and a personalized touch in honor of the mom-to-be! We used it above the gift table and along the hallway as the guests arrived.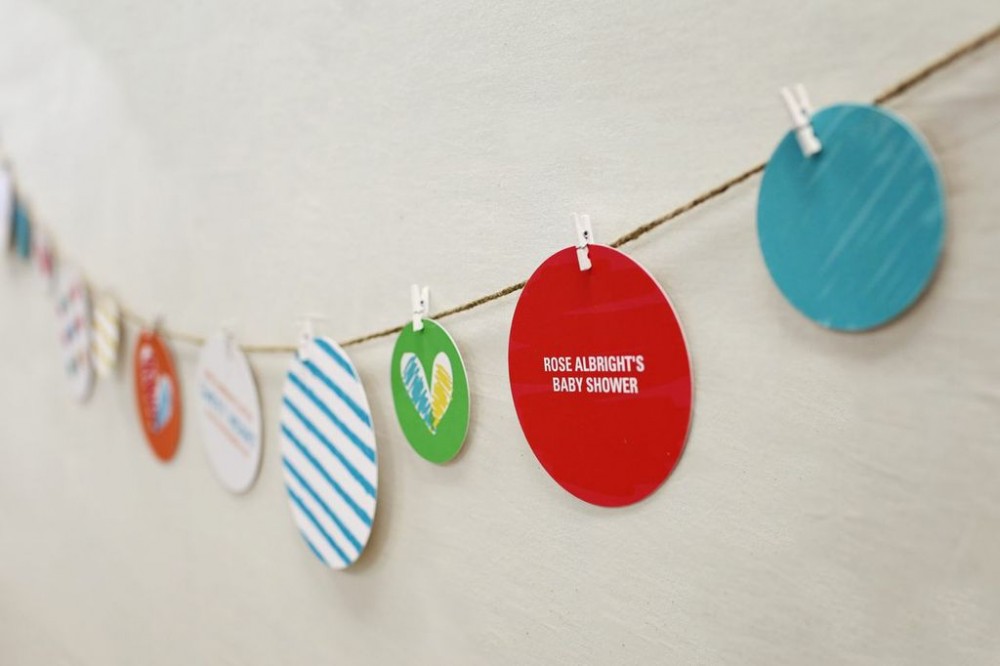 We'd love to hear your baby shower decoration ideas by commenting below! Be sure to shop our baby shower decorations and invitations, or keep reading our blog for more baby shower ideas.