When discussing my niece's birthday theme with my sister-in-law, we tossed around a few different ideas and browsed through Pear Tree's collection for inspiration, but it wasn't until we brought up cowgirl birthday party ideas that it took Ashlyn all of 2 seconds to say "YES!" and off we went, planning her cowgirl themed 5th birthday party!
Our Yee-haw! Western Birthday Invitations in Pink are one of my favorite cowgirl birthday party invitations. (Yes, we have more than one!) I love the typography, the colors, the wood grain pattern, everything. My sister-in-law snapped the perfect photo to use on the card, too, with Ashlyn in her pink cowgirl hat.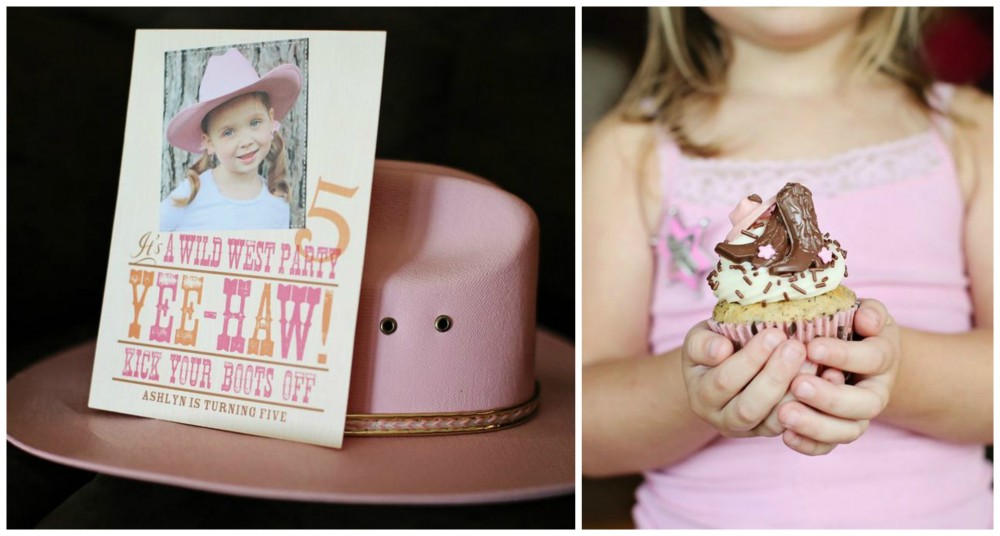 I have to give my sister-in-law lots (maybe all?) of credit on the decor! Guests knew they were at the right party with a pink cowgirl hat hanging on the front door to welcome everyone. Who needs balloons?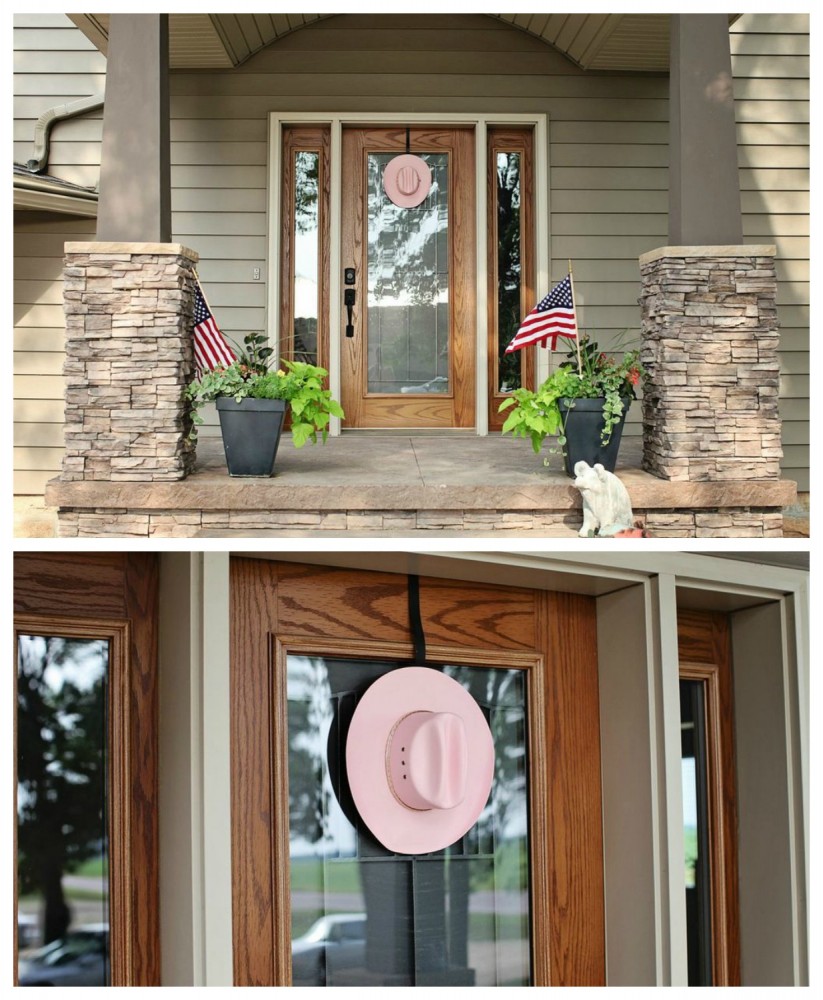 Brown tablecloths with pink bandanas as the centerpieces were sprinkled with our Yee-haw Cowgirl Party Decorations. On other tables she used a burlap runner over a sparkling pink runner, again sprinkled with the table decor.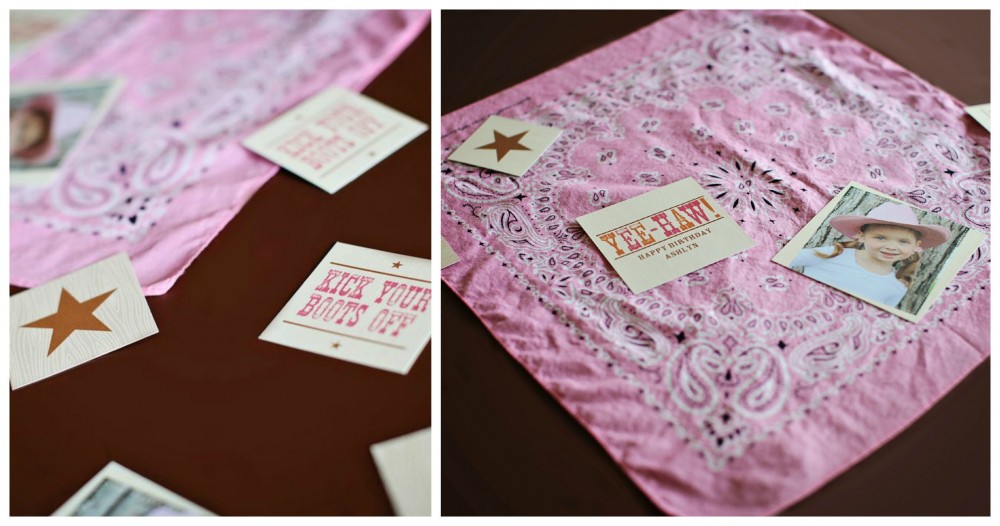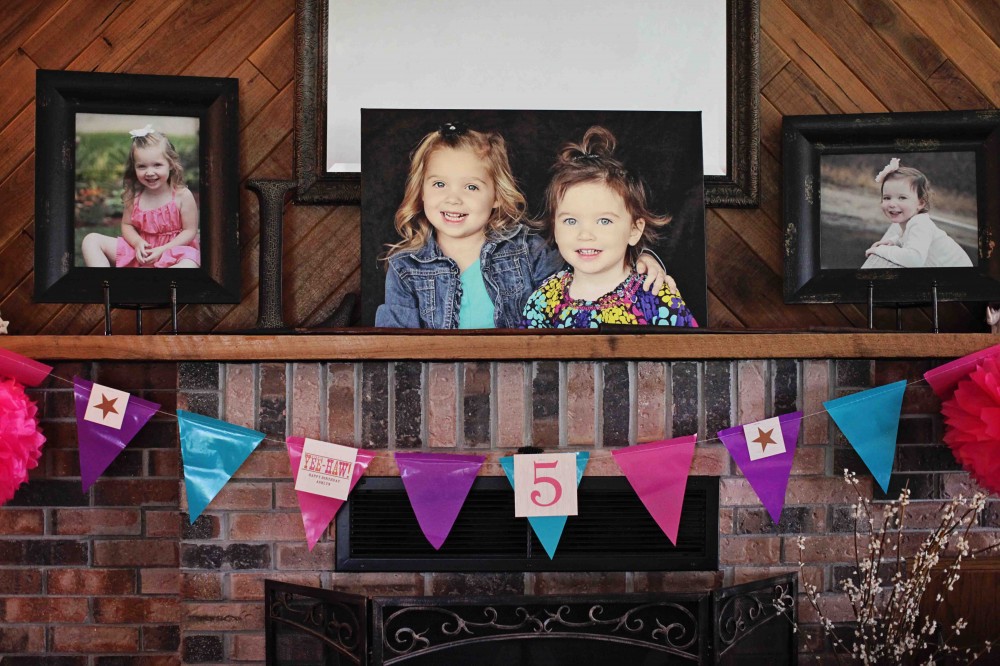 The food was delicious—so delicious it was gone before we thought to take photos! 🙂 We can tell you that we served pulled pork sandwiches, potato chips, beans and potato salad—all great cowgirl and cowboy food! The dessert, however, was amazing. Cupcakes, special ordered from a local baker, were adorned with cowboy boots and pink cowgirl hats, just like Ashlyn's!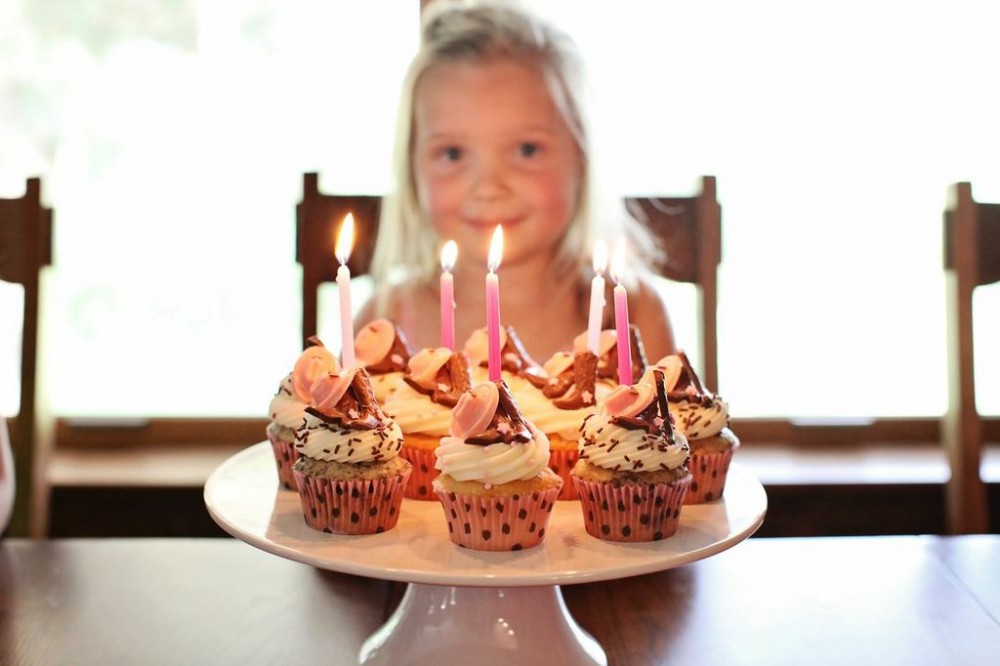 Ashlyn loved her party, and these cowgirl birthday party ideas were a snap for us to pull together, so of course that makes it a success!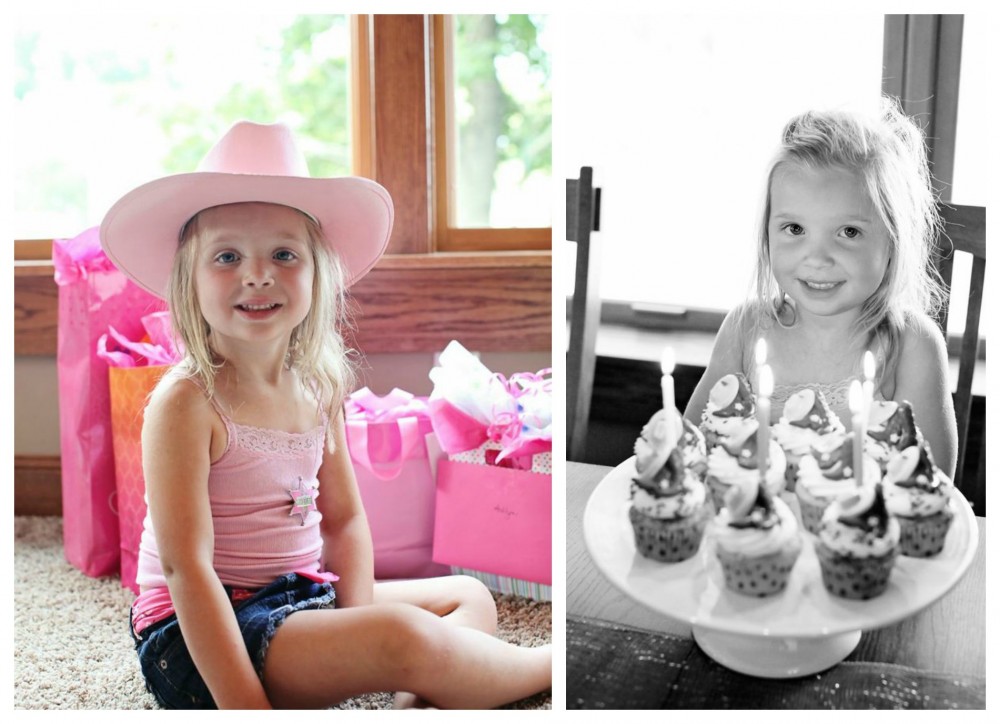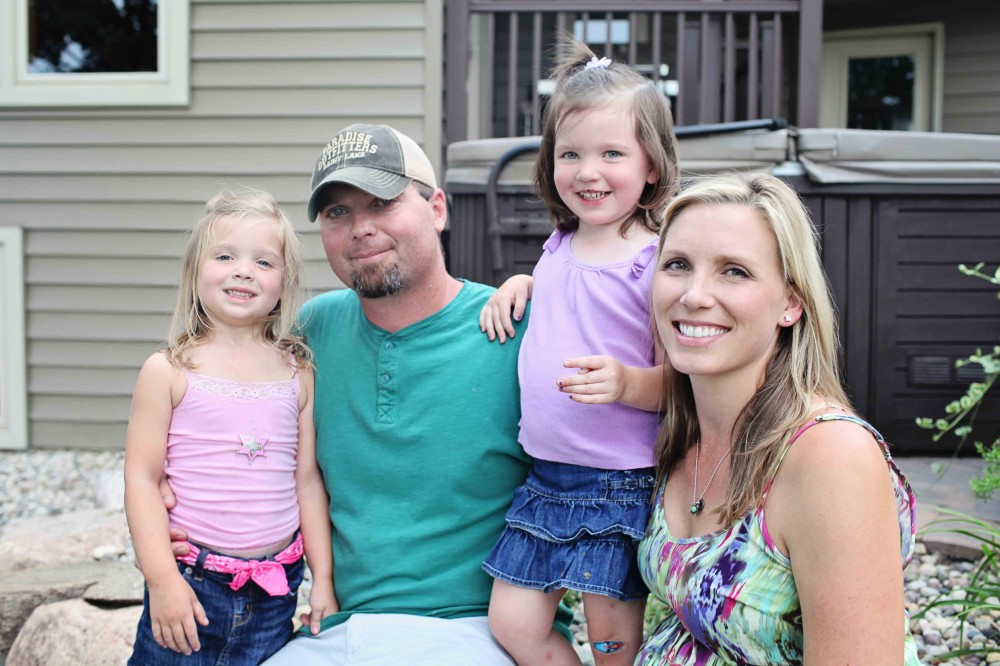 Check out Pear Tree's selection of kids birthday invitations to choose your kids birthday party theme or keep reading our blog for more kids birthday party ideas.