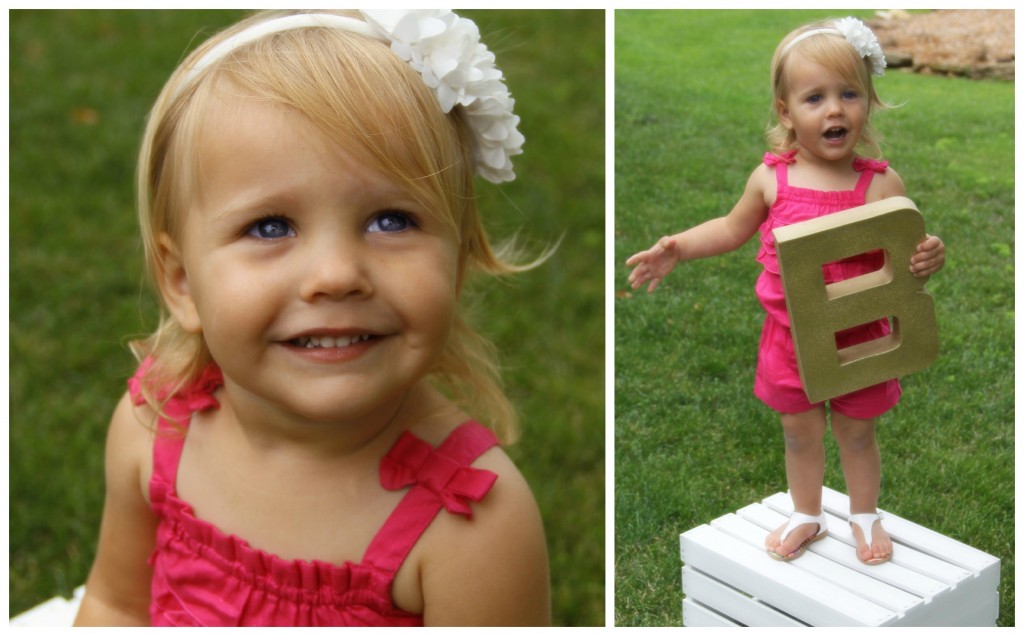 Kids' birthday parties don't need to be an elaborate celebration. While I love throwing huge events, keeping things simple and easy is sometimes the way to go, especially when they are little and can sometimes be overwhelmed by a big party. When my niece turned two years old, a small family birthday party was the perfect plan.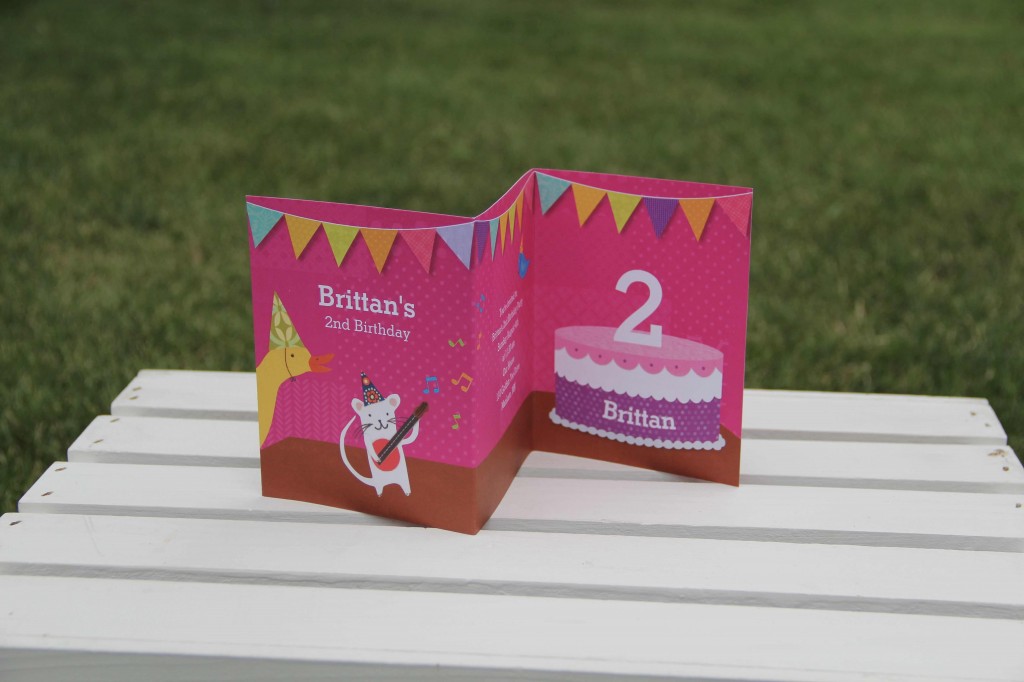 We wanted it to be cute and look tied together, but didn't really have a theme to work with. My sister and I turned to Pear Tree Greetings for girl birthday party ideas. We loved the bright colors and characters on the My Very Happy Birthday for Girls Birthday Invitations. Easy enough, we then had something to base our party around!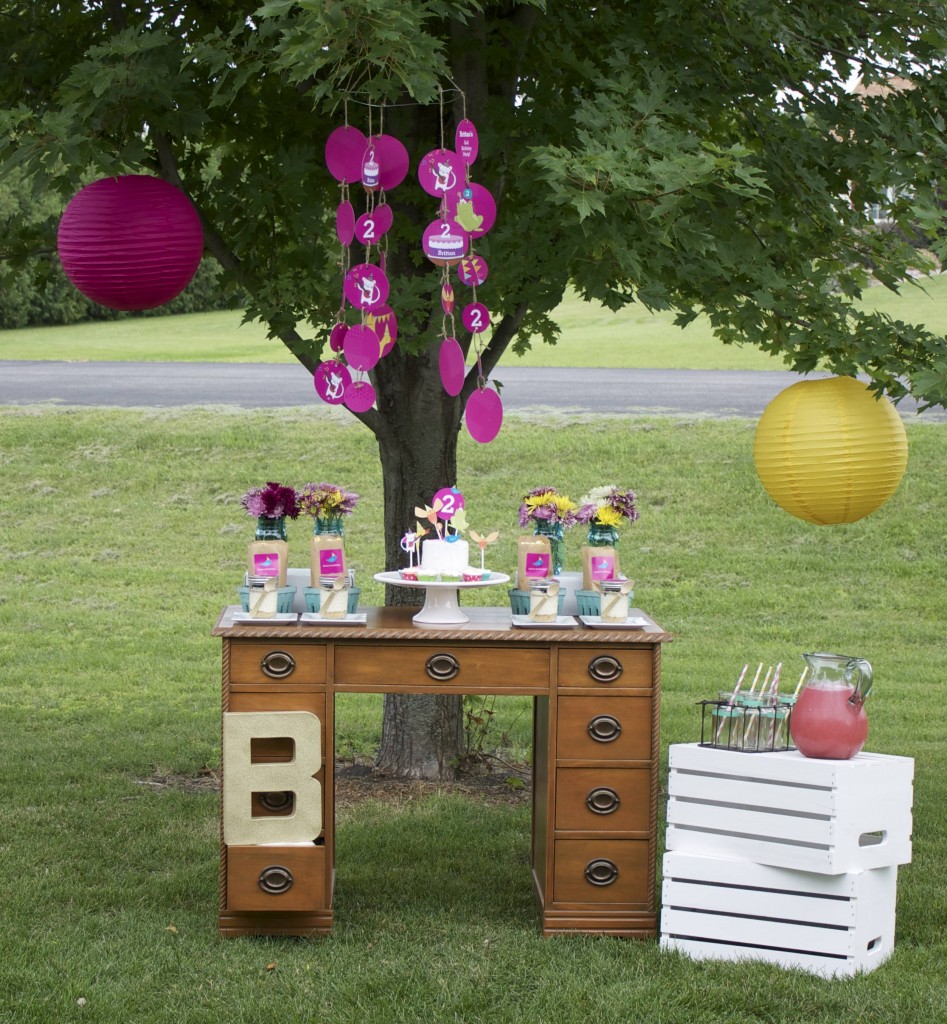 We kept the décor simple. An old desk stood in the middle of the yard and we hung paper lanterns and a homemade mobile made from My Very Happy Birthday for Girls Party Decorations from the tree above it. A big cardboard 'B' painted with gold glitter spray paint gave it a personal touch, loved by the birthday girl. My sister had some white crate boxes, which we stacked on top of each other to hold the glasses and pink lemonade.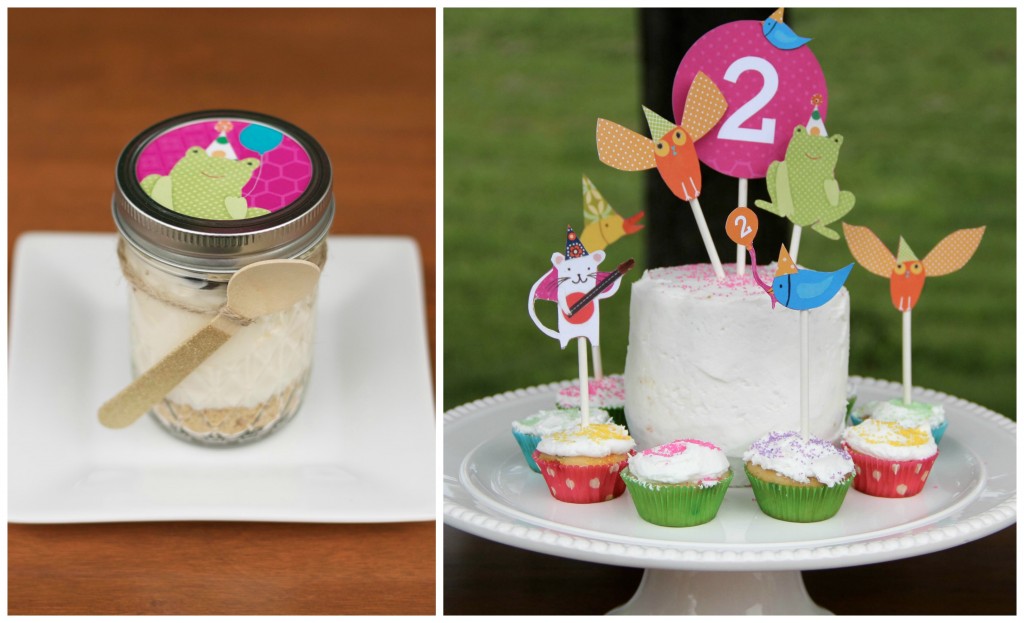 Since we only sent out a few of the eight kids birthday invitations we ordered, we had several left over. I hate to let things go to waste, so I decided to incorporate them into the party as much as possible. Mason jars housed blueberry cheesecake desserts and the lids were decorated with circles cut out of leftover invites. I also cut out some of the characters and made them into cupcake and cake toppers. It really brought the characters to life!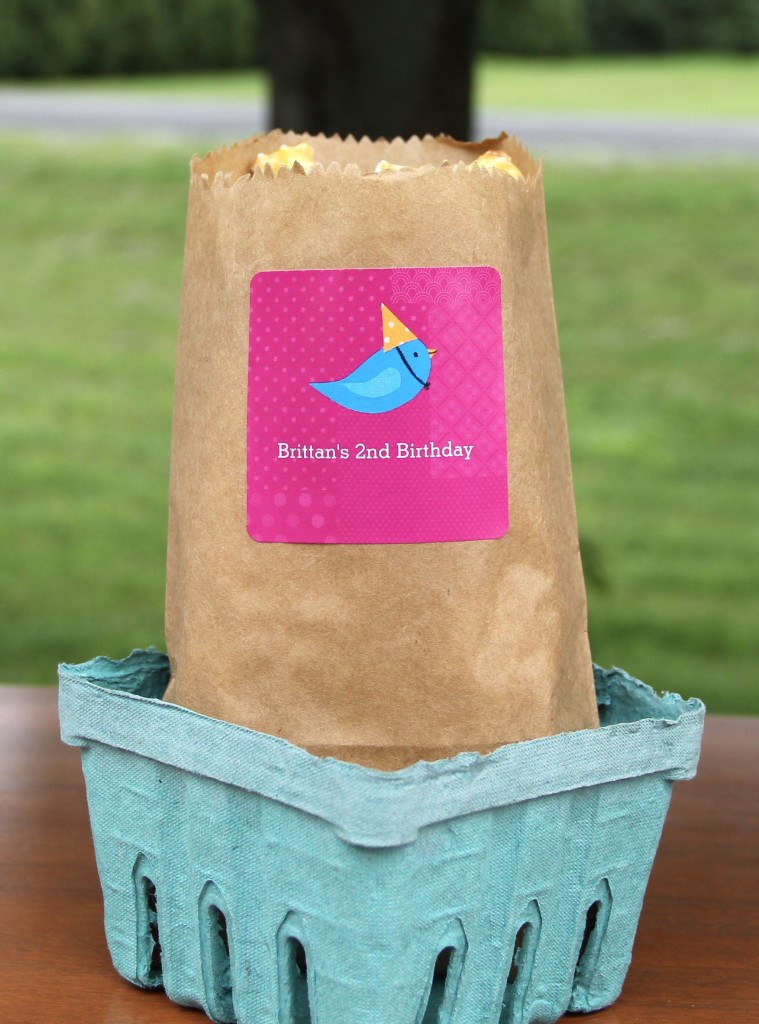 Lastly, brown kraft bags holding caramel popcorn were decorated with My Very Happy Birthday for Girls Address Labels. (Hint: leaving the address area blank makes them perfect for anything, like party favor stickers. Since they're so inexpensive, you can order some with the address and some without!)
Next time you are looking for girl birthday party ideas, remember that sometimes keeping things simple and finding inspiration within the invitation is all you need to get started. And if you are looking for a matching gift for the birthday girl, we have a personalized children's book that is perfect! Happy planning!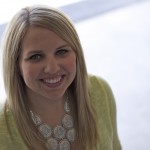 Molly Suedbeck is the creator of the party planning and DIY blog Suburban Events. Molly loves to provide party planning inspiration, tips and details to help others plan their own events. Molly and her husband have a dog named Lily and keep busy with their three nieces. In her free time, she enjoys helping others plan their parties, working on DIY projects, and researching new ideas on Pinterest.