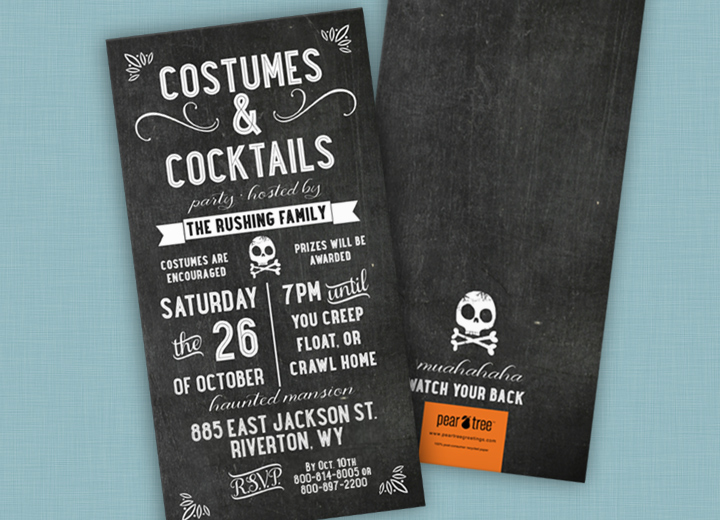 Of all of our new Halloween invitation ideas, this one is our favorite. We love the look of the chalkboard art, and the simple two-sided design. We asked Shauna, creator of this
Chalk Art Halloween invitation
, why she chose it and to tell us a little bit about her party.
"We are hosting our 2nd annual Halloween party this year," she said. "We thought the Halloween invitation was perfect for our event. It's a great balance of the theme of the party with a little bit of humor too! We will have a DJ playing the latest and greatest tunes, dancing, a costume contest, great treats and cocktails. Should be fun!"
As for how she liked the finished invite, she added, "I haven't sent it out yet, but the couple of people that have seen it thought it was great!"
What are your party plans for Halloween? See more Halloween invitation ideas at Pear Tree or read our blog for more Halloween ideas.