To help you choose a card from our amazing collection of photo Christmas card ideas, we asked our team to pick their favorites and tell you why. Let us know whose idea you like best!
Christy, The Photographer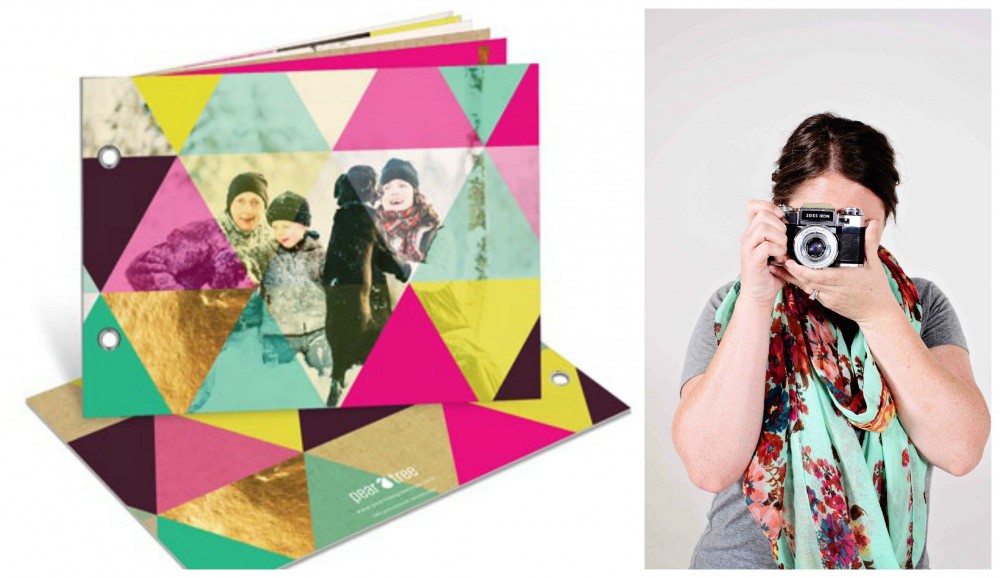 The INSTANT I saw this card, I fell in love. The colors, the shapes, the sparkle & gold. Loved.It.All. Geometric shapes are very popular right now and the element of gold sealed the deal. It also has 24 photos, which could be a little intimidating, but with a hobby of photography and an addiction to getting my boys' photos taken, I am not short on photos. Yes, you heard right, I have boys, and I am choosing a card full of purples, pinks and gold. They'll get over it.
David, The Wise Dad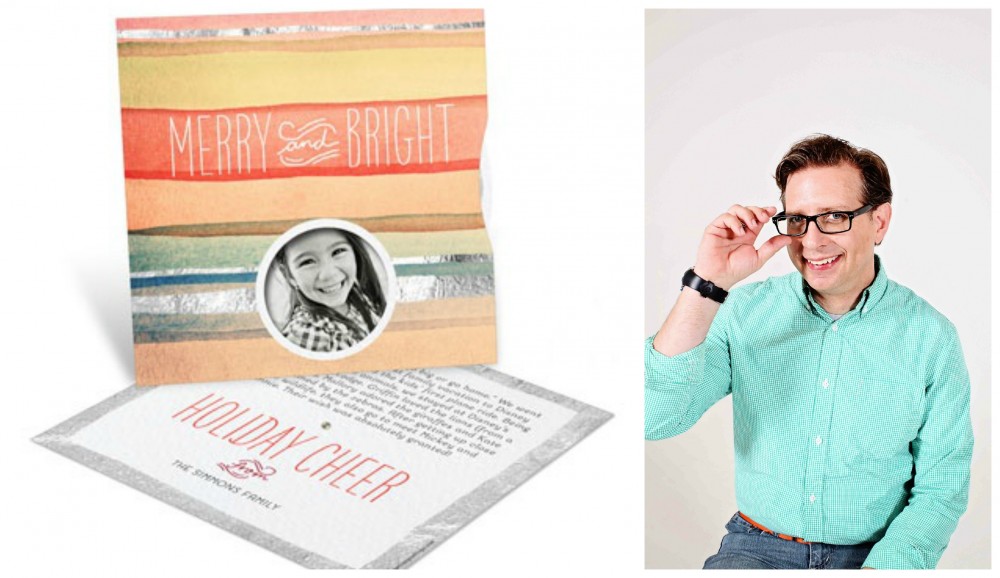 My favorite Christmas card this year is the Foil Photo Spinner. It's truly unique. How many cards are you going to get that are interactive? The out-of-the-envelope wow factor is very high. Pretty sure it'll knock the proverbial socks off my friends and family. I don't have my photos for the card yet, but because this card keeps the photos separate, I don't have to worry about making them look good next to each other. I have the flexibility to use whatever photos I like.
Megan, The New Homeowner


I like the picture frame cards because they're clever. I haven't seen the idea anywhere else. I love the idea that my card could survive the recycling bin come January. (It would certainly stick around all year at my house!) And there's the feeling of engaging with the people you're sending it to. I imagine them folding the kickstand into place, turning the card back around and feeling a little spark of delight as they place it on their mantle.
Dani, The Newlywed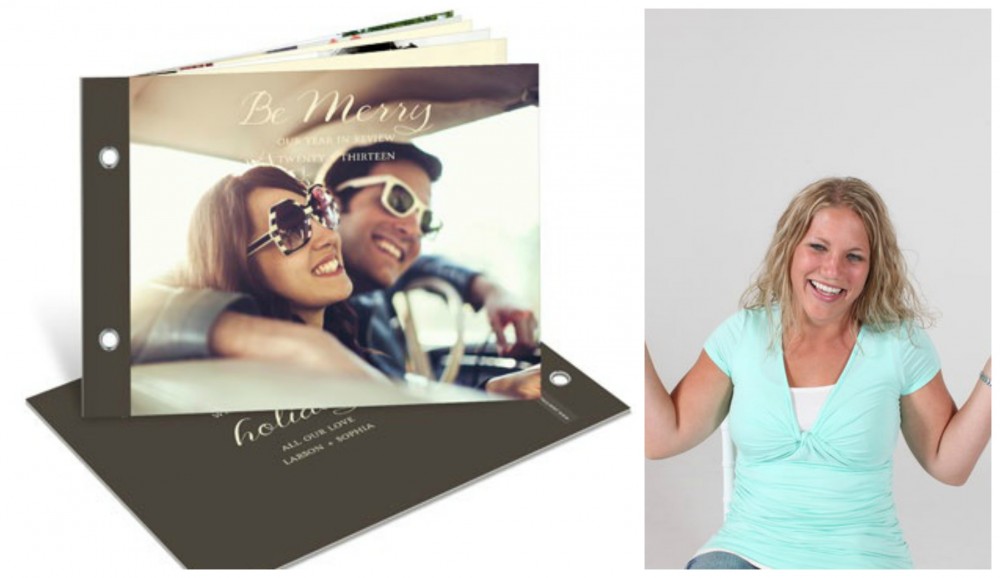 A book for a Christmas card? Genius! My fiancé and I are getting married soon, and the Year in Review Photo Book Photo Christmas Card is perfect for us because it has 13 photo spots, and this is the year we want to share as many photos as we can from the wedding day, honeymoon, and our life as a married couple in our home with our dog, Lola. This Christmas card is a great way to highlight this amazingly big year for us and it will be a keepsake for all our close friends and family.
Shelly, The Hipster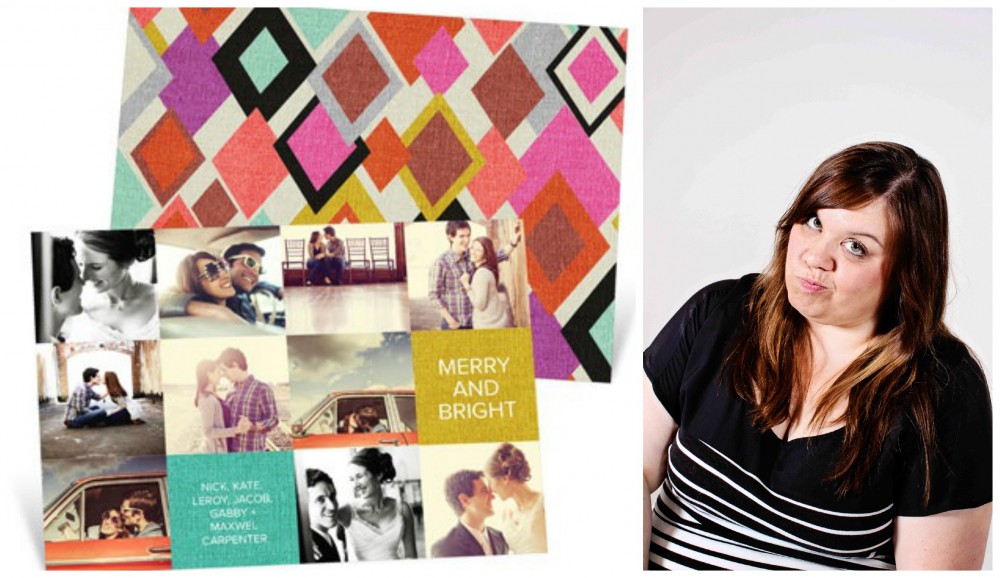 Since I live on my own I'd feel silly having professional photos taken, but it wouldn't feel right sending Christmas cards without photos. This is my first year with a smartphone and Instagram, so I do have a lot of photos on my phone. I picked this card because it's designed for smaller photos and I can use all of my Instagram photos on it. But the best part about this card? The backers are SO fun! Three different options to choose from–it's awesome!
Stephanie, The Busy Mom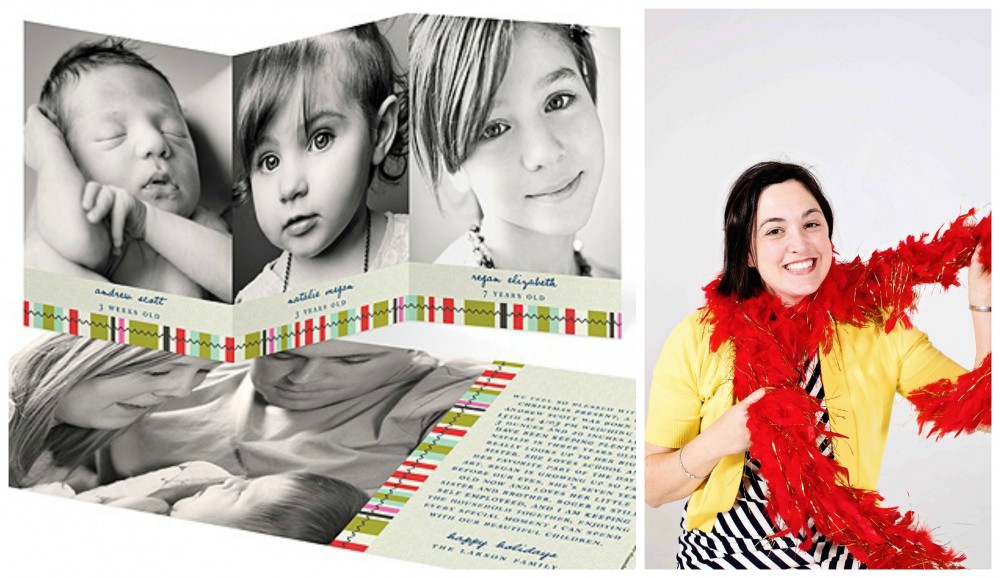 I love the Kaleidoscope Photo Book and the picture frame designs, but, honestly, my favorite card is still the Photo Blocks and Stripes Photo Christmas Cards from last year. I have no idea why I love that card so much, but I do! I think it's the striking nature of the black and white photos with softer pictures of the children, plus just a subtle bit of a colored pattern. I love our newer cards, but I still gotta say it's my fav. 🙂
Amy, The Pet Lover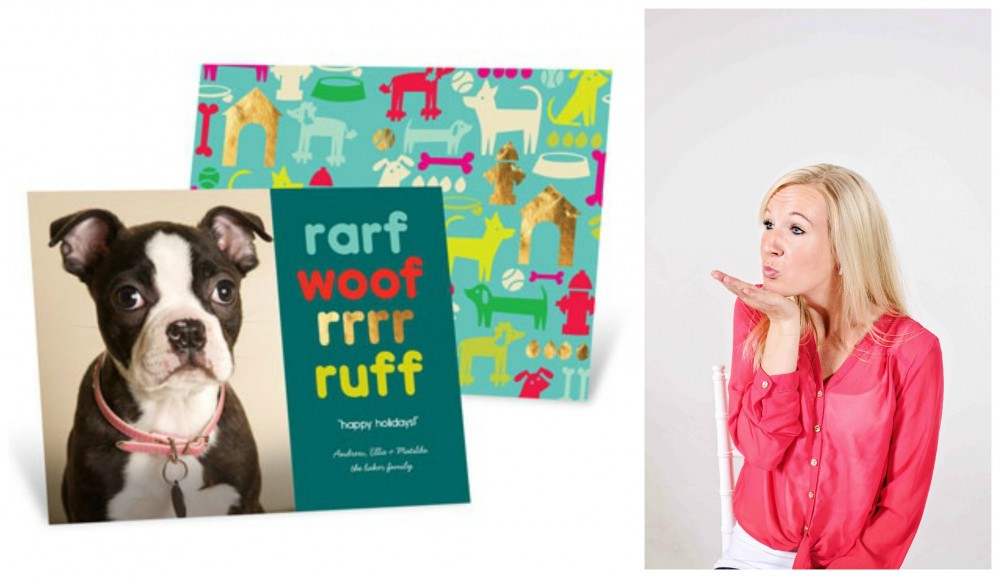 I just adopted a puppy this summer, so this pet card is the perfect holiday card for me! The backer of this card is fun and colorful, just like my pup! And the foil touches added to this card make it truly unique.
Katie, The Newly Engaged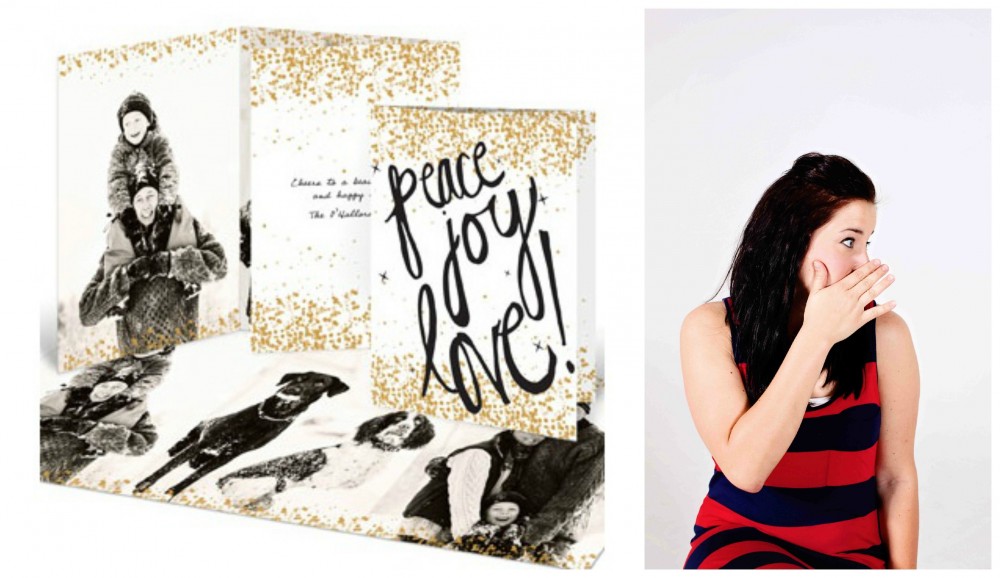 My favorite Christmas card right now is our Sprinkled With Gold Photo Christmas Cards. I love the sparkly glitter look on this card. It really stood out to me when I was scrolling through our new Christmas card collection. Another plus to this card is that I can choose three photos to showcase my fiance and me, as well as our dog. And I truly liked the stylized font on the front of the card that screams, 'Peace, Joy, Love!'
Tyler, The IT Guy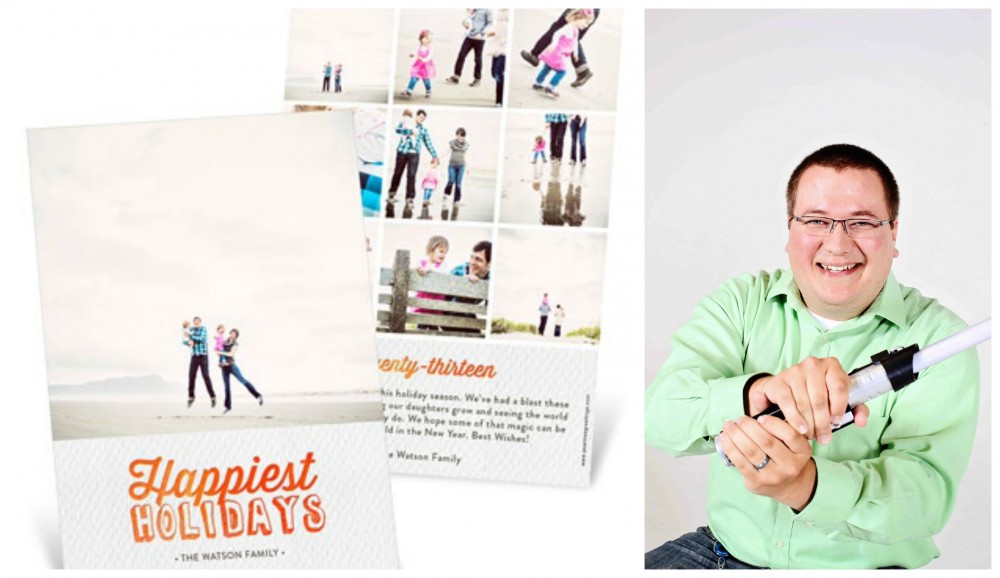 My pick is our Happiest Holidays Photo Christmas Cards. The faux letterpress is wicked awesome. I like that the verse on the front has four different options. I would totes order multiple ones for some variety. And I like that it has lots of room for pics on the back.
Devin, The New Dad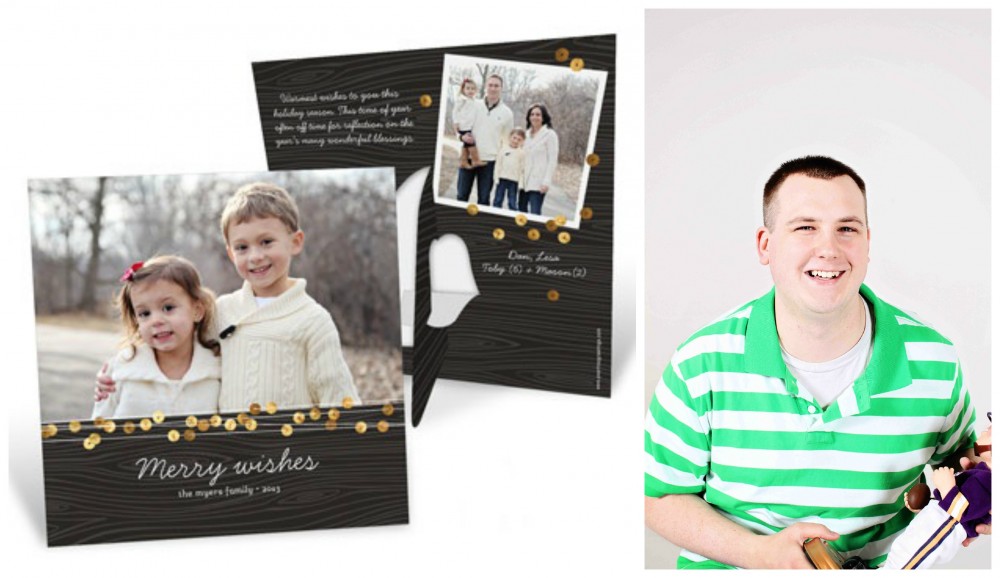 I like this card because it contains my preferred amount of space for a greeting (not too long, not too short) and a space for a family photo on the back, but I can display a nice big picture of my kids on the front. And the frame design makes it not only a greeting card, but a keepsake that my family can display year-round, especially since the design isn't too Christmas-y.
Cathy, The Procrastinator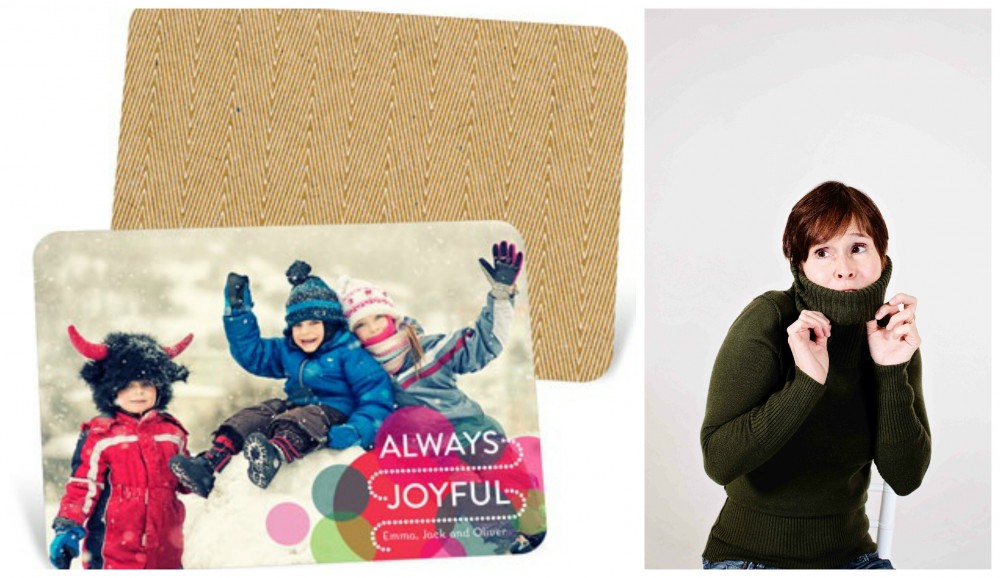 I don't take a lot of photos and never think to hire a photographer in the summer when my kids are all home, so I'm always scrambling at Christmas card time. I like this card because it only needs one photo, and the one I have will look much better with those bright circles cheering it up. They are trendy and bright, but also do a good job of covering up my son's wrinkled t-shirt that he refused to change for the photo. I like that I can create this card in minutes, and my hardest decision will be choosing the backer.
Angela, The Trendsetter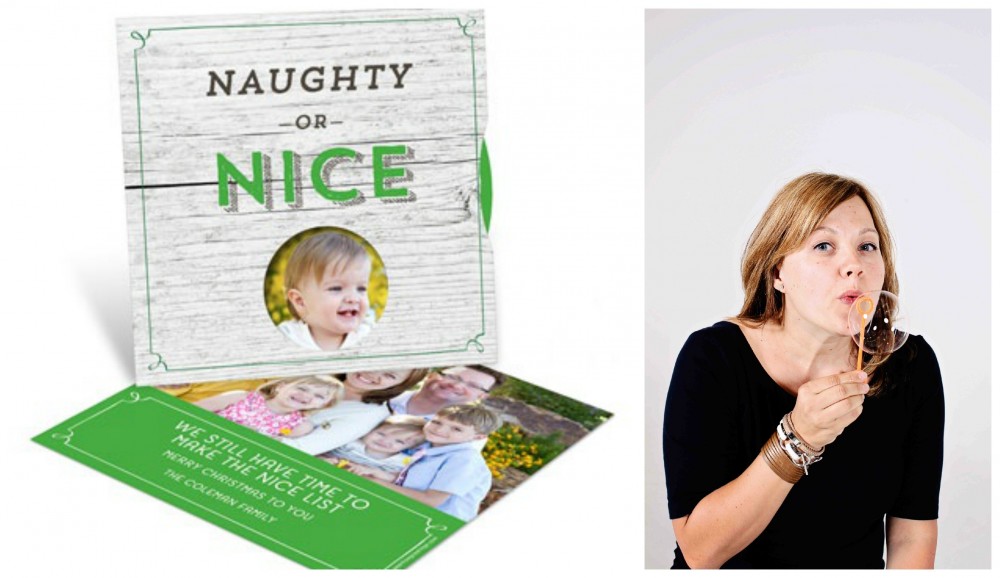 I like this card for so many reasons! I like an eclectic style, and this card feels vintage, rustic and classic all in one. It's the perfect mix of styles. Plus the card's messaging is perfect for my big family with four kids. It's fun to imagine my friends and family spinning it to see all four photos. I can just picture the smiles on their faces. I want my card to stand out, and this card truly does.
Michelle, The Artsy Mom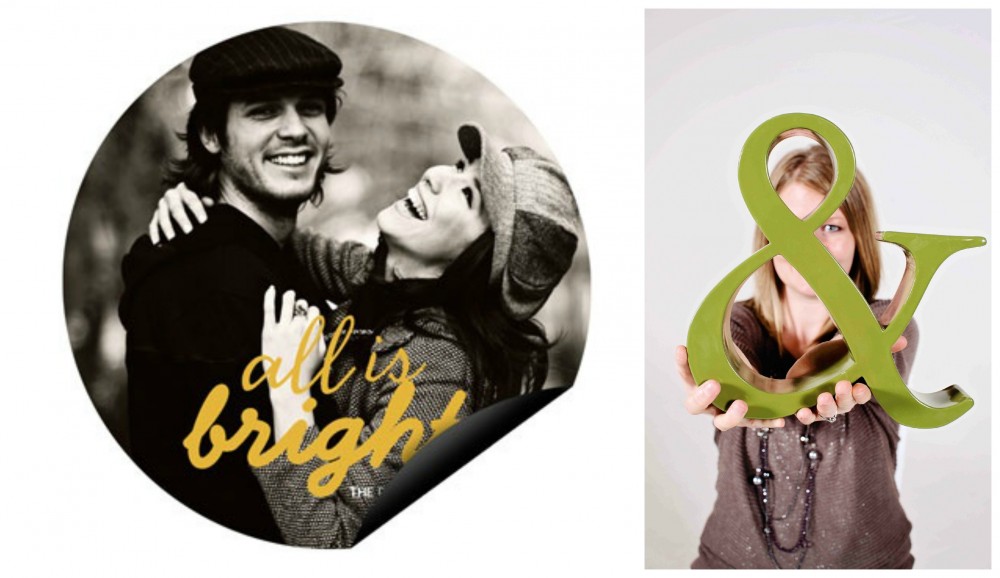 My pick is this magnet card, and of course I'd put a nice big photo of my son on it. I like the uniqueness of the round cut, and knowing that my friends and family will hang it on the fridge and most likely keep it up after the holidays. I also love the big text over the photo.
Brandon, The Artsy Guy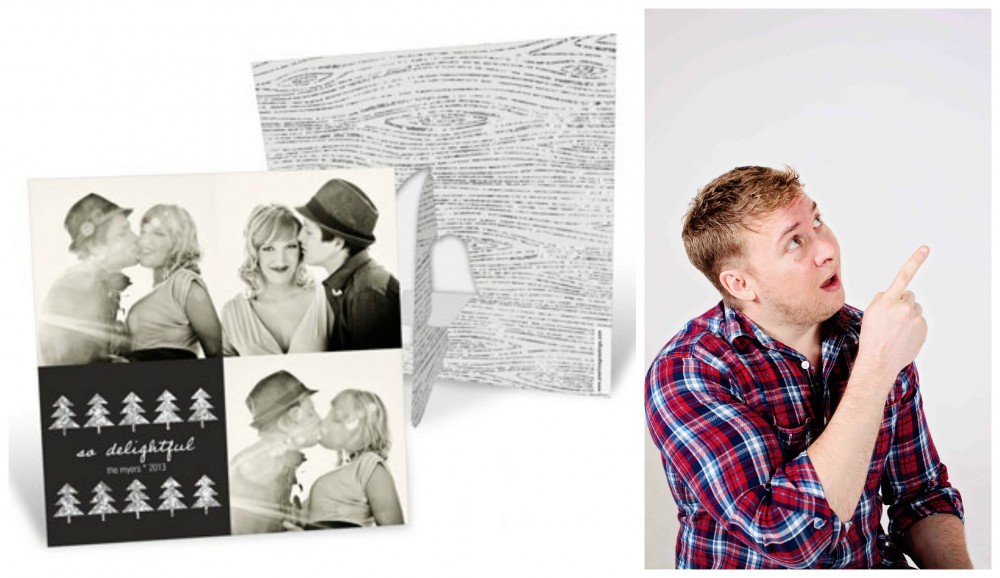 This card is very portable. Seriously. You can put it anywhere. Your mantle. On top of your refrigerator. On your dashboard. Wherever you want. And I'm pretty hopeful that it will stay there long after everyone else's cards have been recycled. Not that you can't recycle this one, because you can, but who would want to?
Brianna, The Organized Mom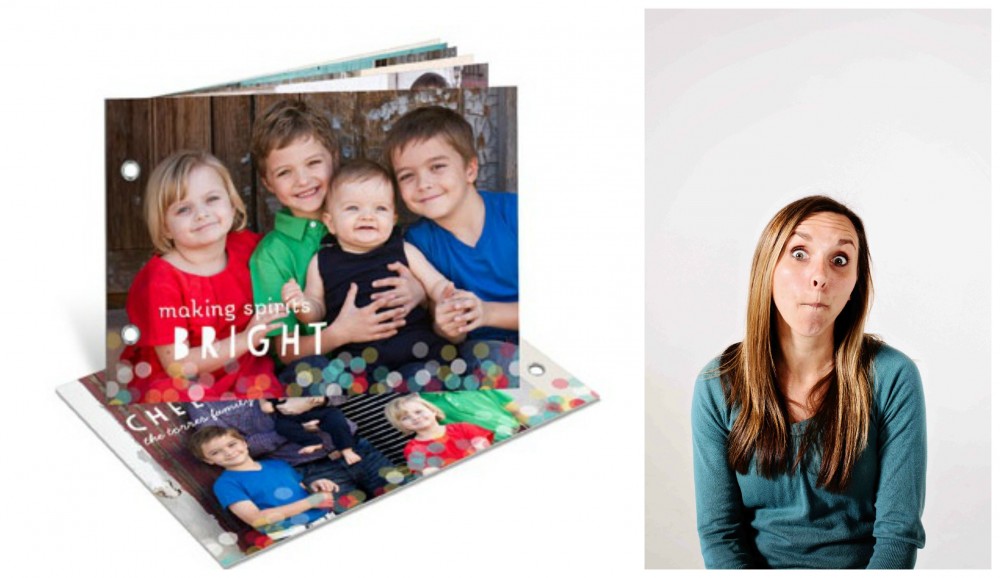 My favorite card is the Twinkle Lights Photo Book Photo Christmas Cards because it has room for lots of photos. I can give each person (even the dog) a page. And I can still write a short note about the family's year. But I really love the bokeh effect that carries through on each page.
Kelsey, The Newly Engaged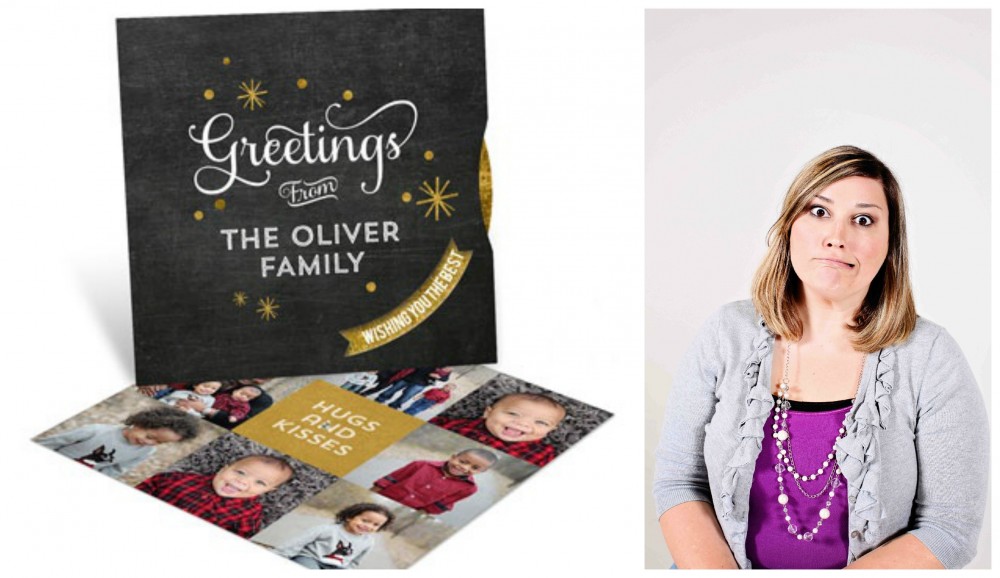 My favorite card this year is the Glitter Stars Spinner Christmas card. I love that this card is a chameleon. The front is somewhat vintage with a dash of glam in the gold foil, but the square photos on the back lend themselves well to Instagram photos. Even better, it's a spinner card, which is sure to be unique and fun for my friends and family to open. The artistic side of me likes that there's room for a nice holiday greeting, but it doesn't ruin the integrity of the design.
Which photo Christmas card ideas do you like best? Pick your favorite and let us know! You can see all of our Christmas cards here and if you want to know more about Pear Tree Greetings and our story, visit our About Us page (where there are more fun photos)!