Why should kids have all the fun on Halloween? These Halloween party ideas for adults will ensure that everyone has a howling good time.
Street Party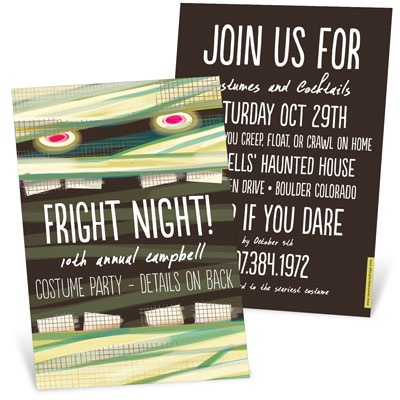 Have a block party on Halloween night! Give prizes for the best-decorated house, light up the street with jack-o-lanterns and let there be dancing in the streets. Have activities and plenty of candy for the kids and they will be happy to stick around. (Be sure to get permission from your city to close off the street.)
Haunted House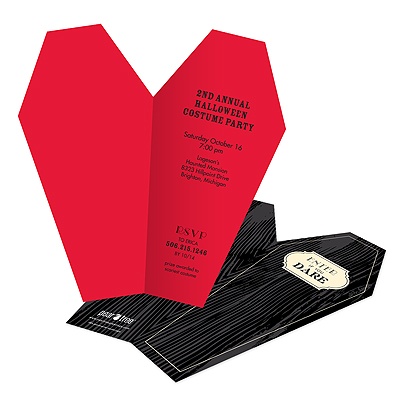 This classic Halloween party idea isn't for the faint of heart, but everybody loves a good haunted house. If you go there, be sure to map out a clear path through the house, have a separate entrance and exit, and have stairs and other hazards blocked off or well lit. Let your imagination go wild, with themes in every room and something scary around every corner. Spooky music, screams and sound effects add to the creepy atmosphere.
Costume Party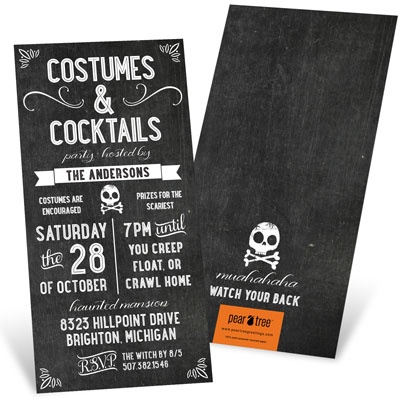 The most basic costume party can be updated with modern themes and prizes that go beyond the obvious. Besides the scariest costume, give prizes for things like 'best use of food,' 'leather and lace' or 'best celebrity impersonation.' Let your guests know the prize categories in advance and you'll be amazed at their creativity.
Monster Mash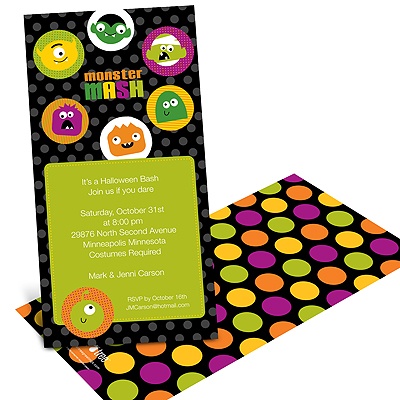 For a larger group, have a dance floor and create a playlist of your favorite Halloween dance music. If money is no object, hire a DJ for a rockin' Halloween party. Prizes for costumes can be part of the fun, too.
Pumpkin Carving for Adults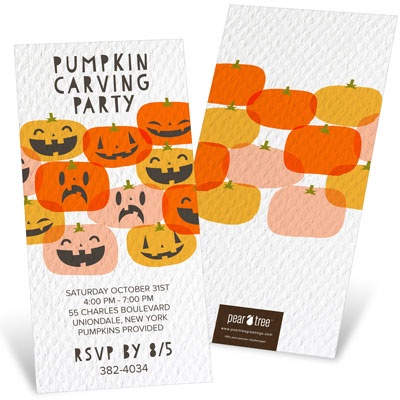 Unleash your creative side and let your adult friends go after those pumpkins with everything from power tools to nail files. You supply the carving tools and have everybody BYOP. Be sure to light them all up at the end of the evening for the final judging.
Witches Only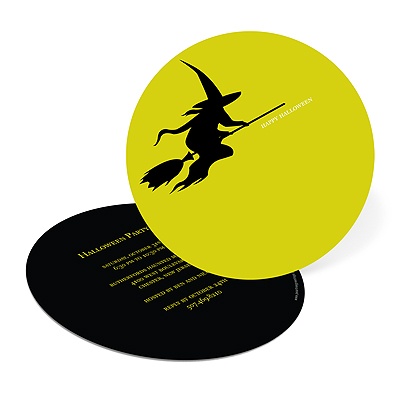 Your friends will grab their broomsticks and fly to a party for ladies-of-the-pointy-hat-variety only. A bonfire is essential, as is a black cauldron, but what you toss in it (or sip out of it) is up to you. Yes, it's all in fun, but casting imaginary spells can be very cleansing!
What are your best Halloween party ideas? We'd love to hear your comments. Remember, you can always shop our Halloween invitations for more ideas!