Picking out clothes for a family photo is always stressful. For ten years and over a dozen photo shoots, my goal has been perfection—the perfect combination, the perfect colors, that will come together in one perfect photograph that I can put on a card or hang on a wall.
Here are a few tips that I hope will help you save time when pulling together your family photo ideas, so you can achieve your own version of 'perfect' without all the stress.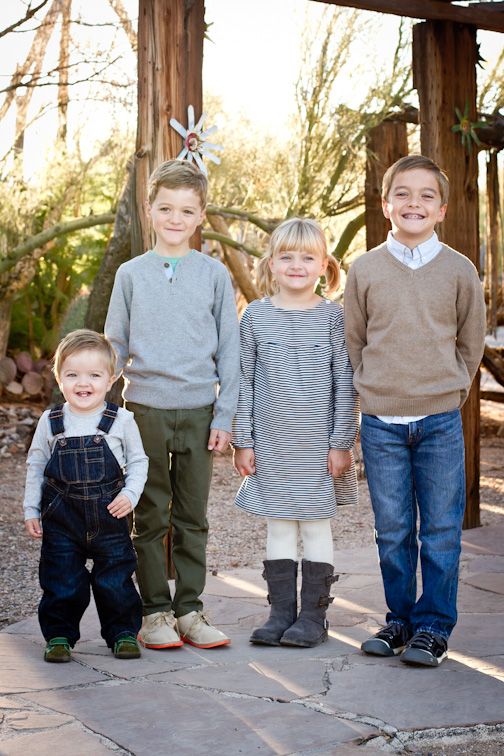 This year I wanted a muted, natural palette that didn't distract from our outdoor location. I am collecting family photo ideas all year long, and as a mother of four I'm also shopping for kids' clothing all year long. The trick is having a place to keep all my ideas, so I'm not struggling to find them later, when I actually need them.
Create inspiration boards. This allows me to add things, try different color palettes and move things around to establish my final look. Here is a peek at my Holiday Clothes 2013 inspiration board on Pinterest.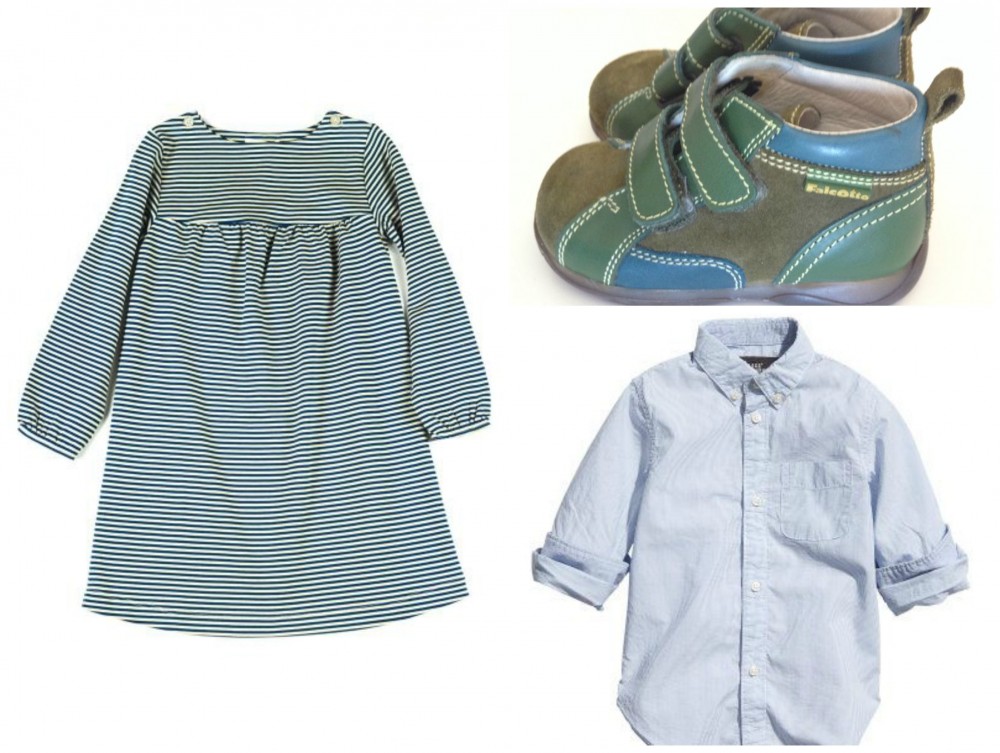 Browse color palette sites. One of my favorites is design-seeds.com. Select one color that you know will be using, and then look for combinations that work well with that color. Don't be afraid of color.
Select clothing for one family member. Once you've chosen a color palette, dress one member of the family. You can either start with clothing they already have, or shop for new if you have the budget. Pick out their entire outfit. Then build out the clothing for the rest of the family around that choice.
Don't forget the accessories. A trendy pair of shoes, an accent belt or the perfect collection of bracelets adds interest and helps to complete your look. And a worn-out pair of sneakers can just as quickly ruin the look. If the whole family looks good from head to toe, this will give the photographer more freedom when setting up the shot, and give you more good options to use in your Christmas cards.
Snap a photo of your selections. Lay out all the clothes to see how they work together. This will help you make final choices and ensure your actual photographs look perfect.
It's never too early to start looking. My family photos are already taken for Christmas. Are yours? For more family photo ideas, keep reading our blog. And if you already have your photos picked out, it's time to shop for Christmas cards!

Photo credit by: Urban Abstrakt Photography