We have put together 3 of our most popular Christmas party ideas. These themes can be really fun for both guests and hosts. Let us know which is your favorite or what type of themed party you are hosting this year by commenting below.
1. Ugly Sweater Christmas Party Idea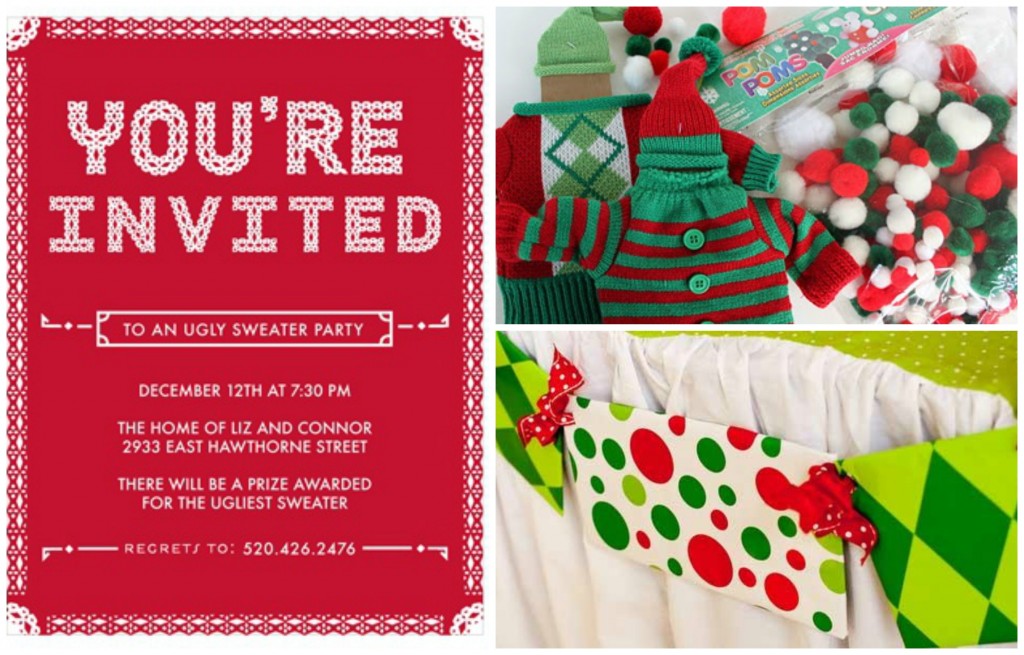 Use our Particular Pattern Ugly Sweater Christmas Party Invitations to set the stage for this party. Overuse the colors red and green and make sure you have lots of old patterns and fabric throughout the party to reinforce that ugly sweater theme. This is a delightfully tacky party that everyone enjoys. You can even have a contest for people to vote on the ugliest sweater. See more ugly sweater Christmas party ideas on our Pinterest board.
Images by: ohmy-creative.com; celebrations.com
2. Cookie Exchange Party Idea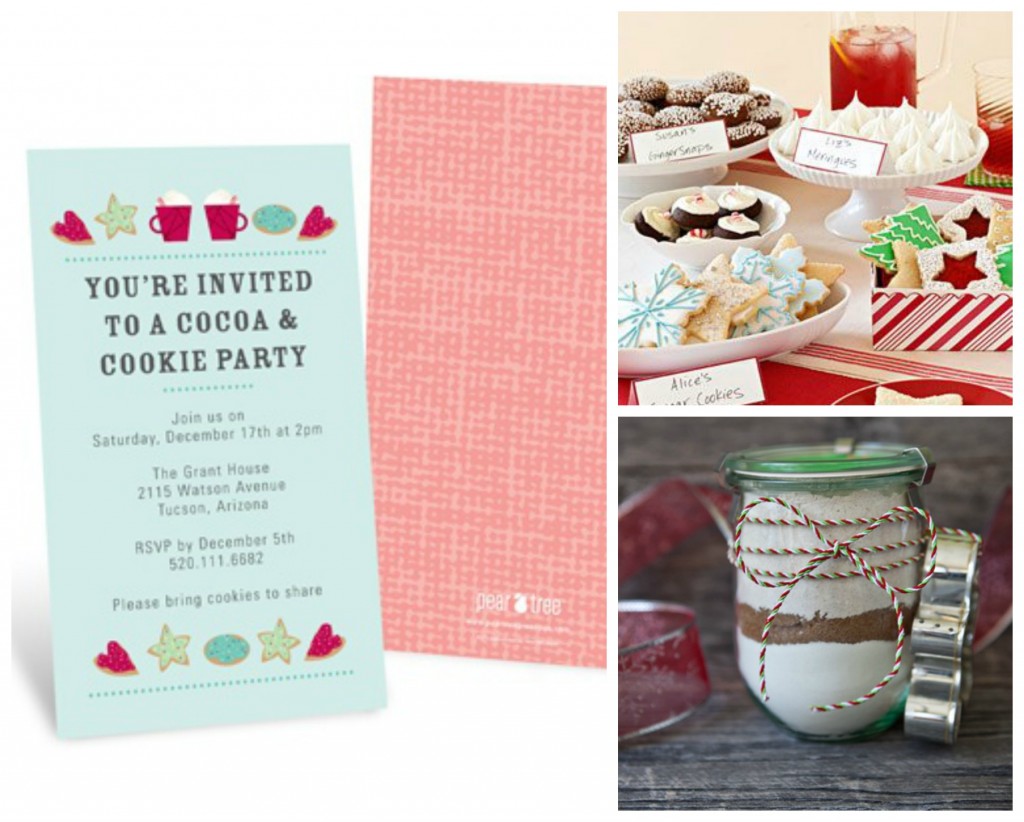 This theme is a favorite for both kids and adults! Send out our Holiday Warmth Christmas Party Invitations and have your guests bring their already baked cookies. At the party, enjoy hot cocoa, coffee, milk or wine. If kids are invited, plan to make a gingerbread house. Everybody takes home a few of everyone else's cookies. It's a great way to get lots of cookies without having to bake all the different kinds! See more cookie exchange party ideas on our Pinterest board.
Images by: GoodHousekeeping; foodformyfamily.com
3. Classic Colors Holiday Party Idea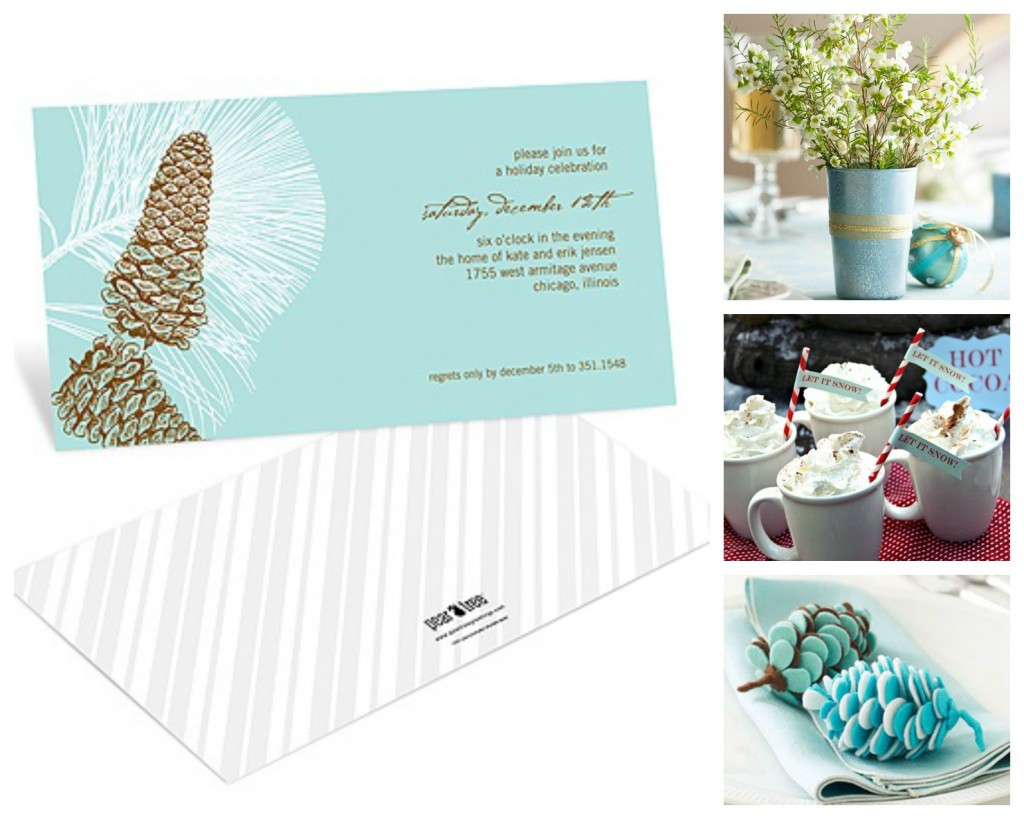 Start with our Sketched Pinecones Holiday Party Invitations to set the mood for this classic Christmas party. Then, lightly decorate the house by taking the theme from the invitation. Create felt blue and brown pinecones for the centerpiece along with a vase filled with favorite flowers. Serve hot cocoa with a few sprinkles and whip cream and you have yourself a comfortable and classic Christmas party. See our classic holiday party ideas Pinterest board for more inspiration.
Images by: Better Homes & Gardens; nofussfabulous.com; blog.maggiemakes.com
Start shopping our Christmas party invitations today or read our blog for more Christmas party ideas.