Michelle, a Pear Tree Product Designer, threw this birthday party for her son, Alex, complete with custom birthday invitations and farm party printables so you can re-create the look!
A farm theme was an obvious choice for Alex's 2nd birthday. We live on a small hobby farm, and Alex is the best helper when it comes to feeding the chickens or collecting the eggs. He loves to play with his toy tractors, ride his pedal tractor, and is always singing Old McDonald.
We held his party at a local park, Sibley Farm, with our closest friends and family. The children enjoyed playing on the farm playground, looking at the farm animals and taking hayrides around the park, pulled by Grandpa Tom's tractor!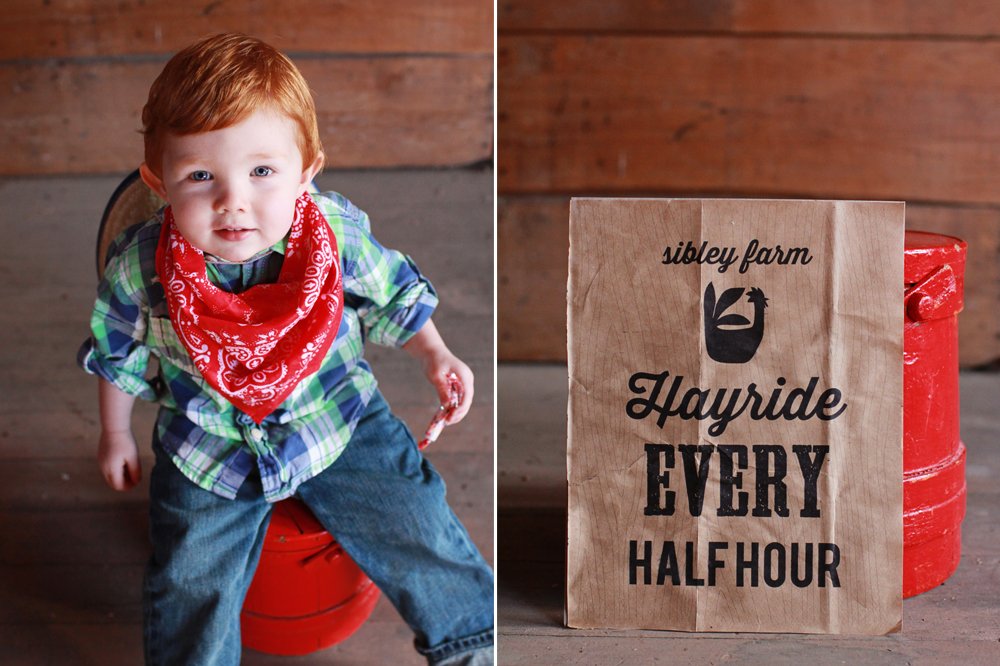 Once we picked our party theme, designing the invite and coming up with farm birthday party ideas was fun! I used our newest format, 3 separate cards tied together with baker's twine, to design these Li'l Farmer Tied With Twine Kids Birthday Cards. The top card becomes a keepsake card for the guest of honor. It has a little red barn on the front and on the reverse side is an area for the guests to share their favorite Alex moment and bring to the party. The second card is a photo magnet for guests to keep, and the third holds all the party details. This invite worked perfectly, since I could fit all the party information on one card and have fun with the other two! I used colored envelopes and matching address labels to make them fun to open.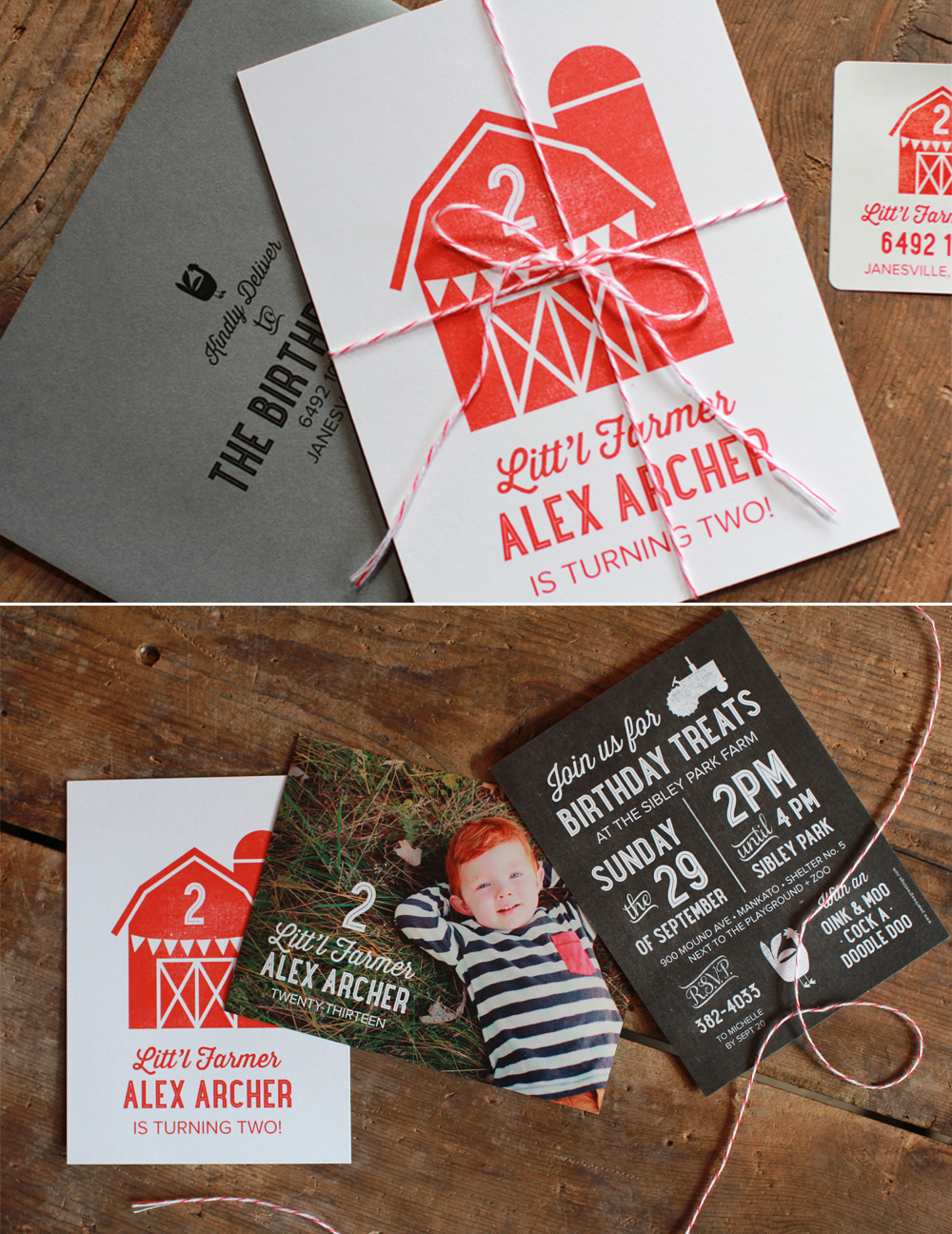 I was happy with the way the keepsake cards turned out. The guests remembered to fill the cards out and bring them to the party. I made a collection box for the cards out of a folded-over brown paper bag and used a few of our Li'l Farmer Kids Party Decorations to add a pop of color to the bag. We love to read the memories to Alex and will treasure them always.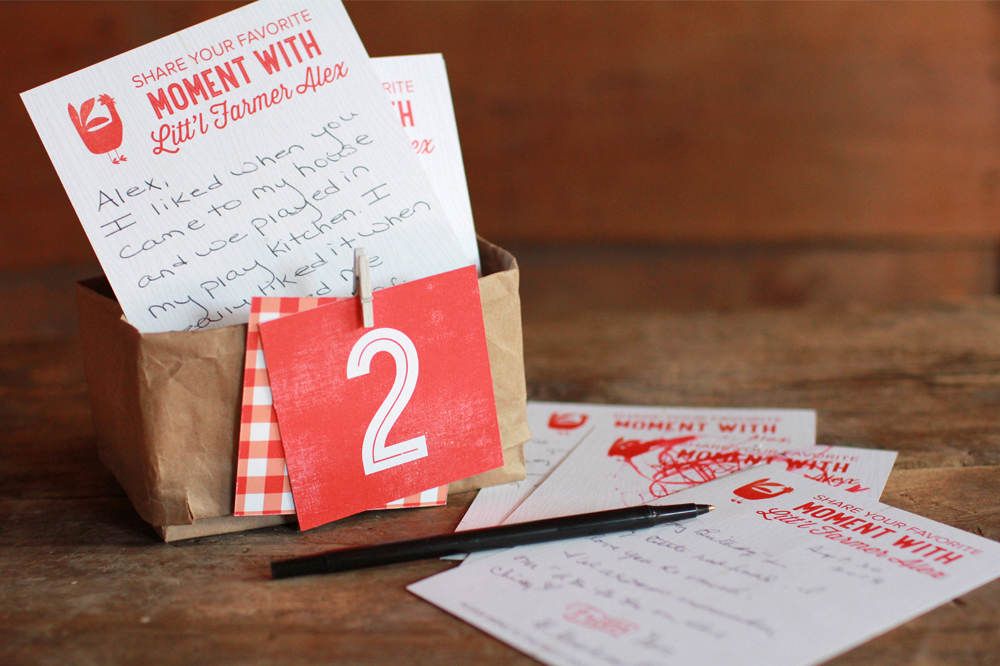 We made farm fresh apple crisp and served it in canning jars. I used more brown paper bags to print labels for the tops of the jars (1/2 pint wide mouth) and tied a piece of twine around each jar. I stamped animal sounds on each of the wooden forks to add more detail.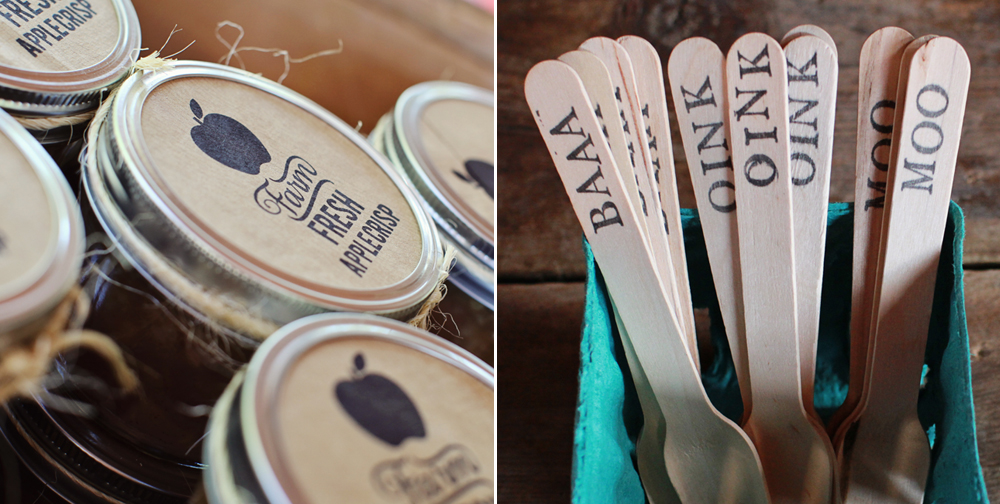 Strawberry baskets were filled with farm fresh veggies and dip for something to snack on. I printed out a flag and attached it to a skewer, which I then stuck in the baskets. I bought 2-ounce plastic cups and lids to fill with dip for the veggies and topped it with a cute, farm fresh label.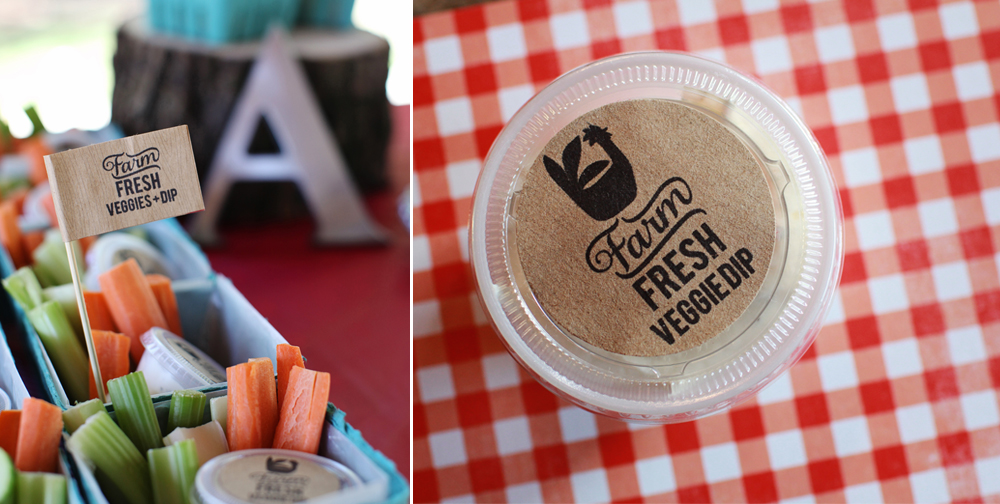 For dessert, I kept things simple by buying pre-frosted cupcakes and doing the decorating myself. I cut wafer cookies and marshmallows to make little pigs. All the kids loved them. The perfect kid-sized accompaniment was chocolate milk cartons, which I ordered from a local grocery store.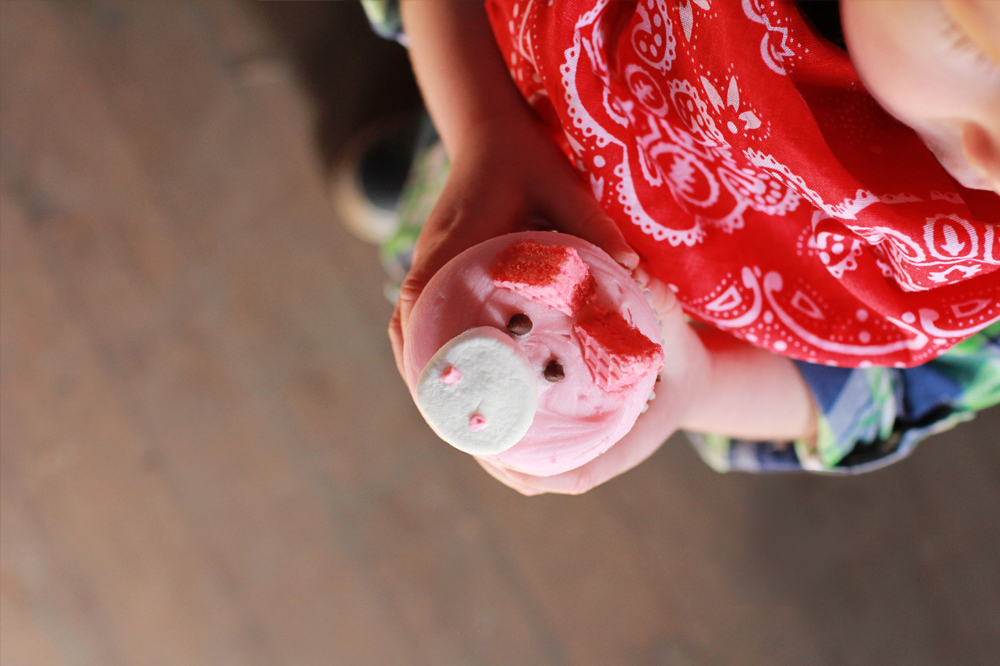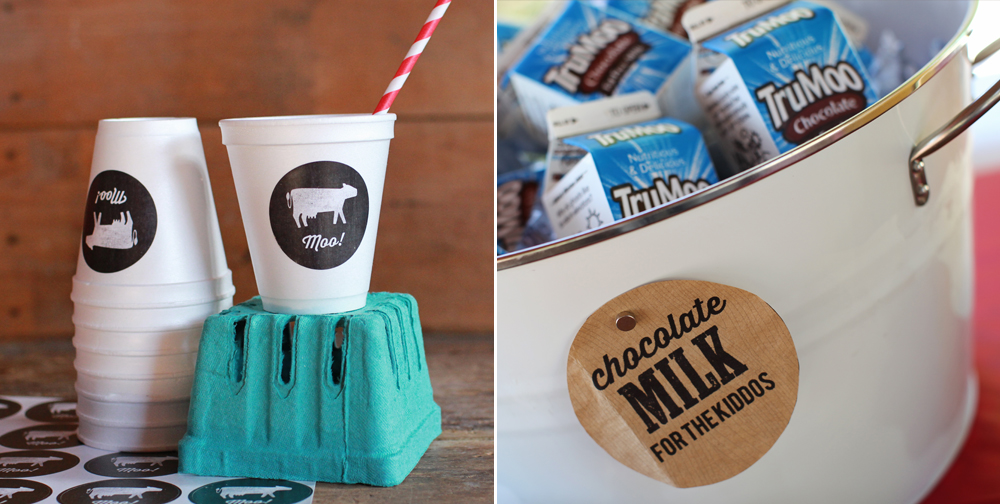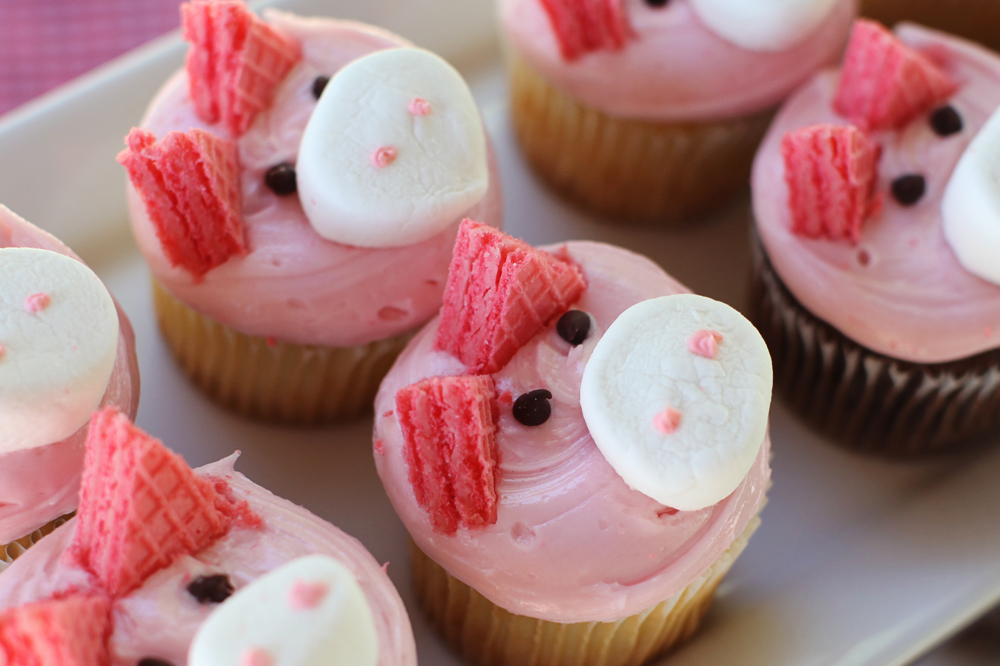 The seals were a perfect add-on to the Styrofoam cups for the milk or freshly squeezed lemonade.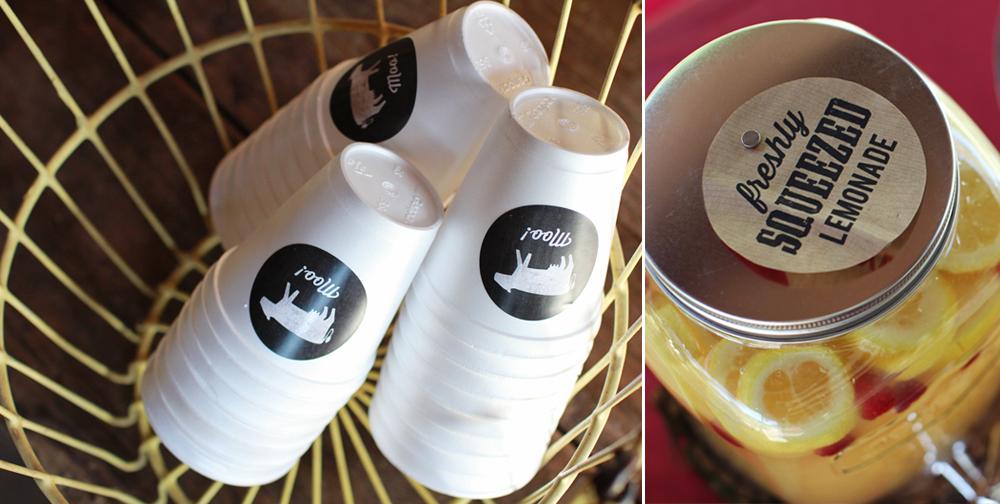 More folded-over paper bags were used to hold Chex Mix on each of the tables, decorated with matching Li'l Farmer Kids Birthday Favor Tags.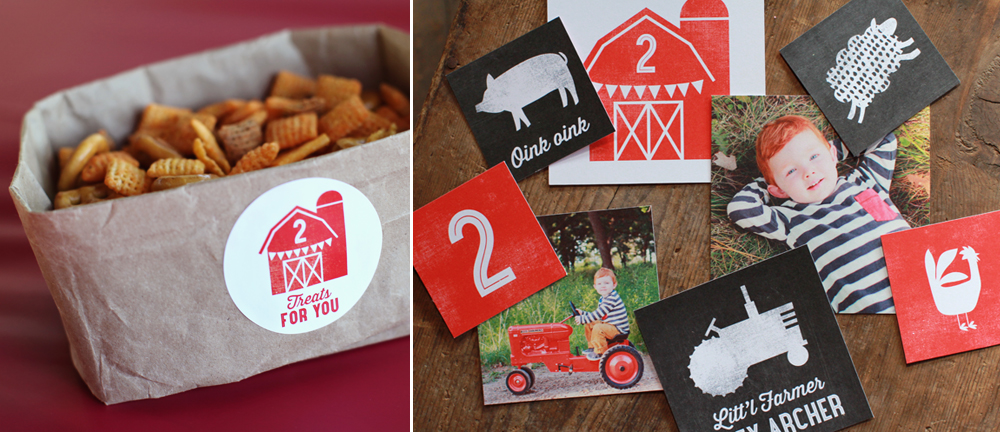 The kids party decorations served many purposes. I used them on Alex's gift as a card, decorated the bag that held the keepsake cards and also placed them on the tables for decoration. The table décor was too cute to throw away after the party, so I collected them and included a photo piece into each of the thank you notes, along with a handprint from Alex. I received many compliments on the delicious farm fresh apple crisp, so I printed out the recipe and included it in the thank you notes as a little surprise.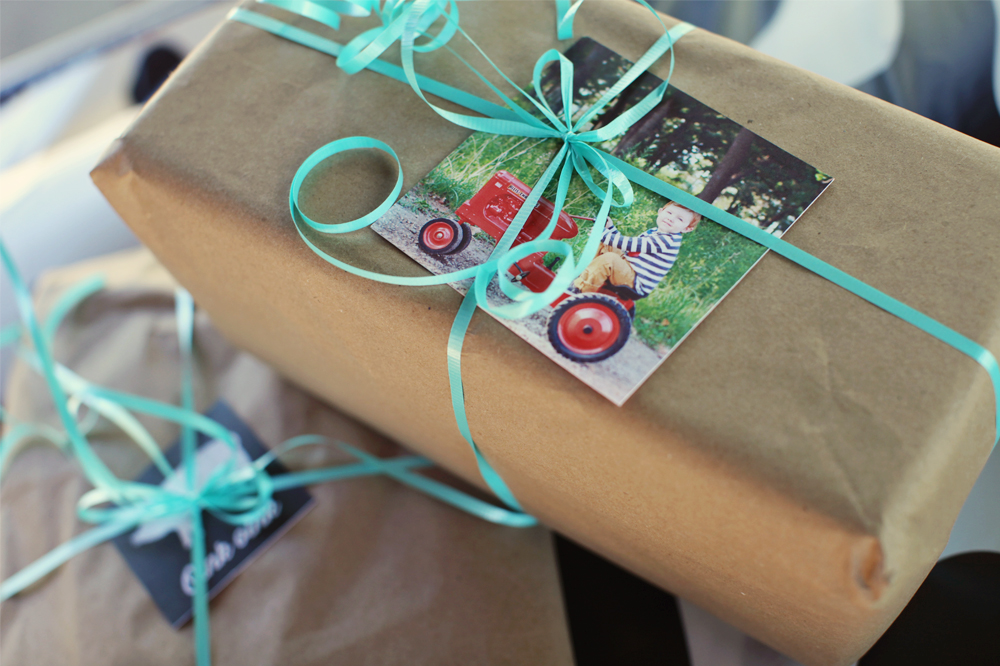 As a thank you we gave the kids straw farmer hats and bandanas. I placed a seal on the front of the hats to tie them in to the party theme.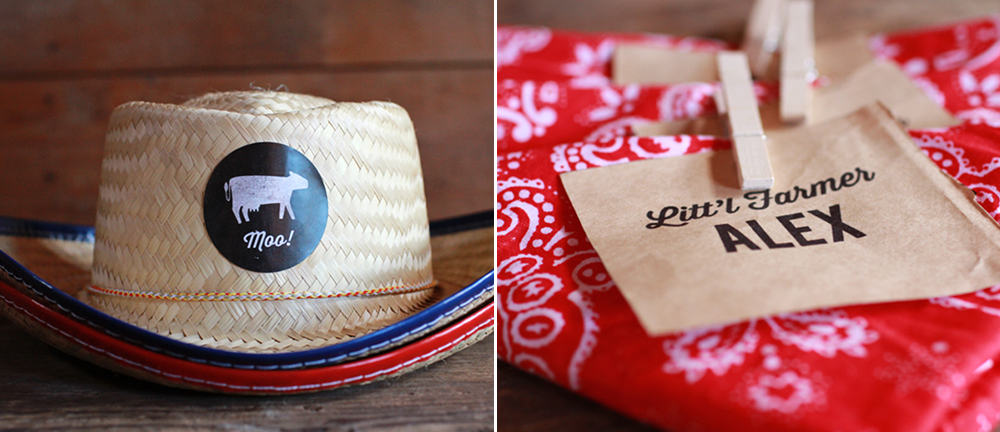 A yard sign of Alex on his pedal tractor greeted all of our guests!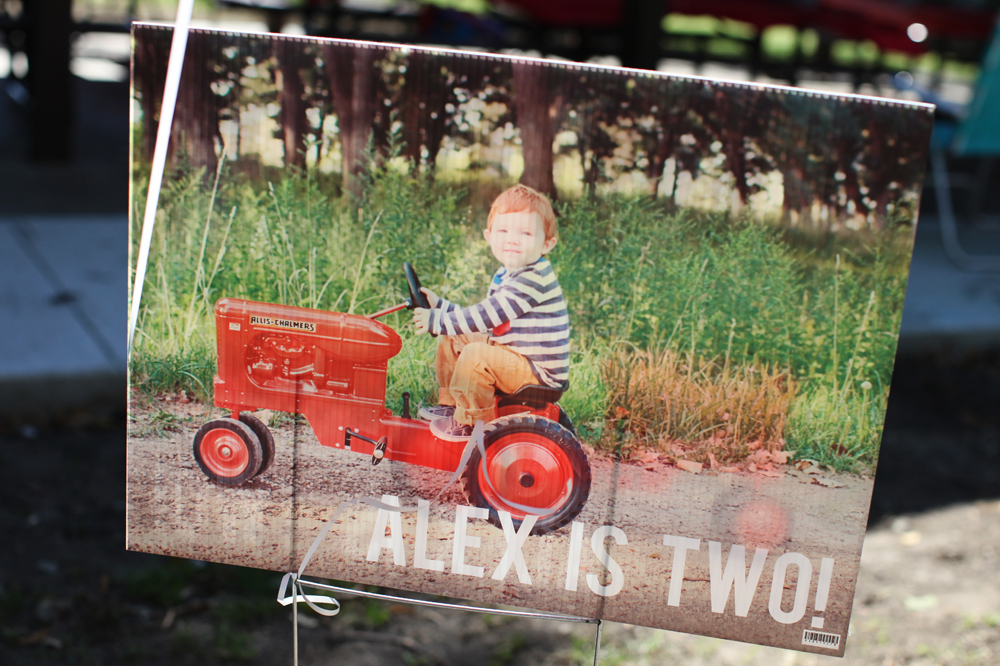 The party was a big hit with the kiddos and the adults. It would be perfect for any little boy or girl who loves farm or barnyard animals.
To make it easy for you to re-create these farm birthday party ideas, here are the printables you'll need: farm fresh apple crisp labels, beverage labels, apple crisp recipe, veggie dip labels and flags. Use brown paper bags or kraft paper in your printer for a farm-fresh look!

Michelle is one of the product designers at Pear Tree, where her two passions, photography and all things paper, come together with perfect synergy. Michelle's adorable photographs of her son, Alex, and the amazing birthday parties she plans for him make her a frequent and welcome contributor to the Pear Tree blog. Here are a few other things that make her happy; her husband Ben, her son Alexander Archer, a cool fall day, a conversation with her Grandma, guacamole, getting inspired on pinterest, Christmas time, sewing, plants that need no attention, being creative, making others happy, their Dog, Duchess, paper, sending notes, memories of her childhood.