Pear Tree Greetings'
Happily Ever Headlines Poster Style Wedding Invitations
were featured on
Swooned
with this beautiful vintage wedding. Read on as the couple, Ashley and Chad, share their story and wedding ideas from their big day!
Ashley Mitchell, a marketing communications professional, and Chad Rittgers, a business development consultant, met in a way that can only be described as youthfully serendipitous: While vacationing with friends one Memorial Day weekend on Paso Robles' Lake Nacimiento, Ashley ventured off on an inner tube and happened upon Chad's party boat. She had never imagined that she would meet the love of her life over Jell-O shots, but that's exactly what happened. The adventurous, fun-loving pair were engaged several years later during a spontaneous road trip up the Northern California coast.
For the outdoorsy duo, an alfresco venue was a must. When they came across Fremont's Ardenwood, a historic farm named after the forested area in England that Shakespeare mentions in As You Like It, they knew they had found the perfect spot for their nuptials. One of the property's defining features is a Victorian mansion surrounded by elaborate gardens, and this inspired the theme of the event—"a playful garden party with a vintage vibe."
Armed with an inspiration board from The Perfect Palette, Ashley and Chad went to work crafting their dream wedding from scratch. Almost every detail was handmade, from the ceremony arch, which Chad constructed out of tree trimmings, to the cheerful billy buttons, which were grown in Ashley's father's garden.
Captured flawlessly by Glass Jar Photography, their day was magical in every sense of the word.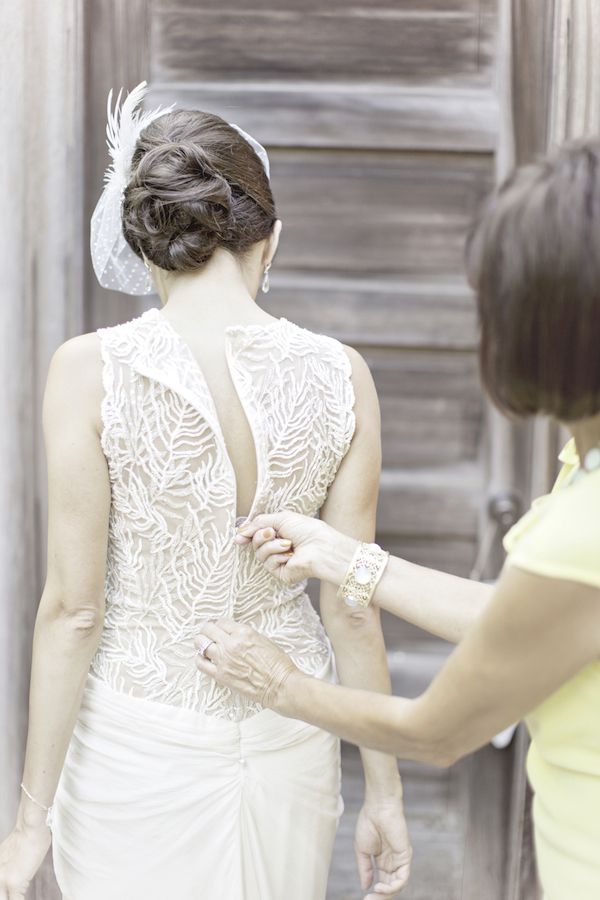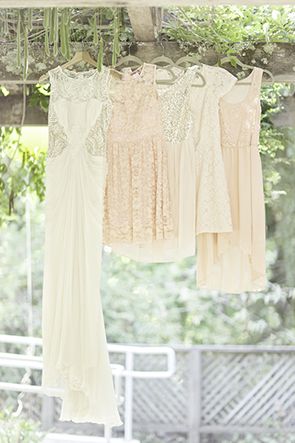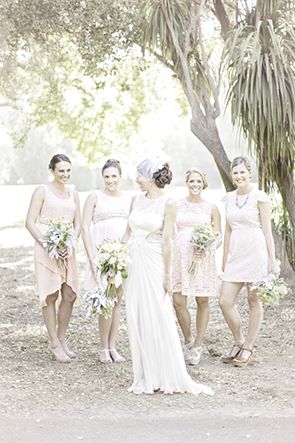 Featuring illusion vine beading, Ashley's stunning chiffon gown was designed by Tadashi Shoji. Her bridesmaids donned mismatched dresses in shades of pale peach.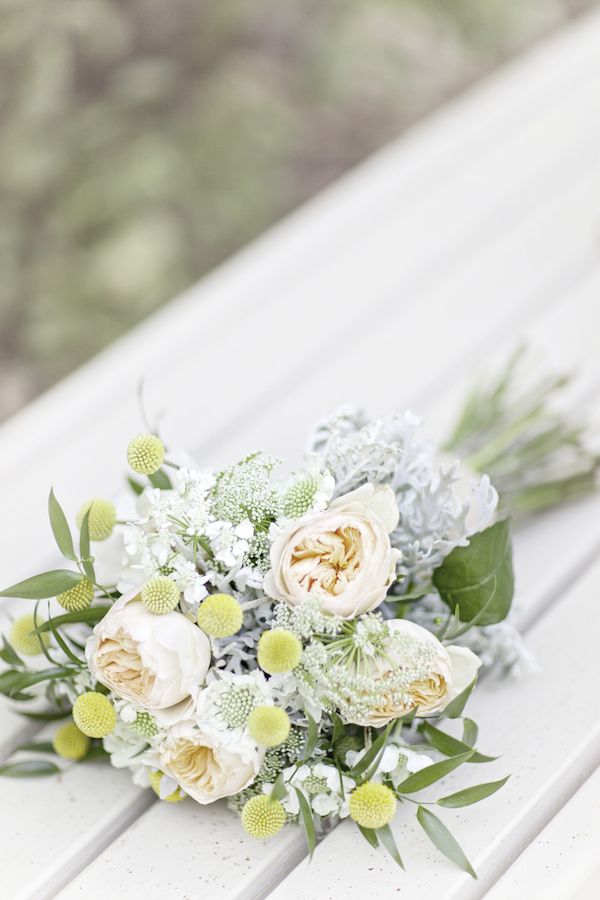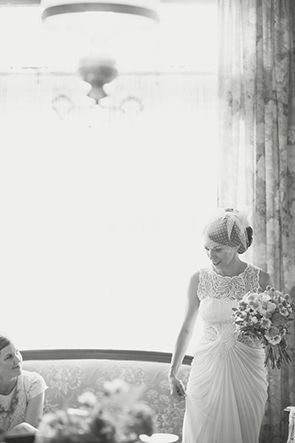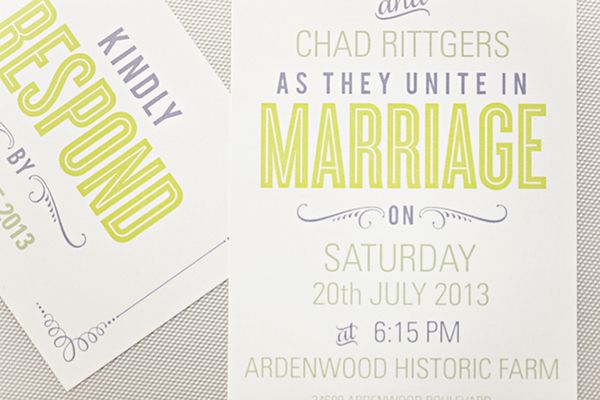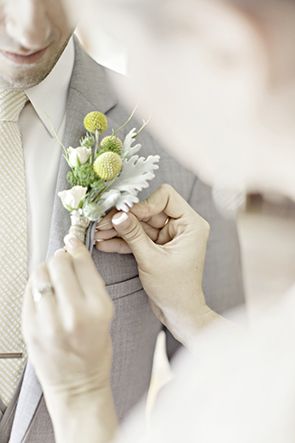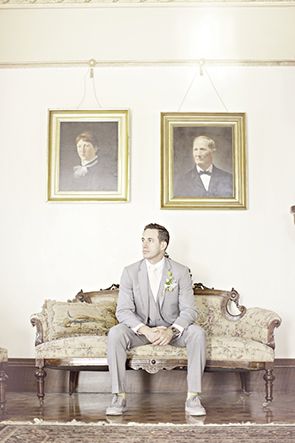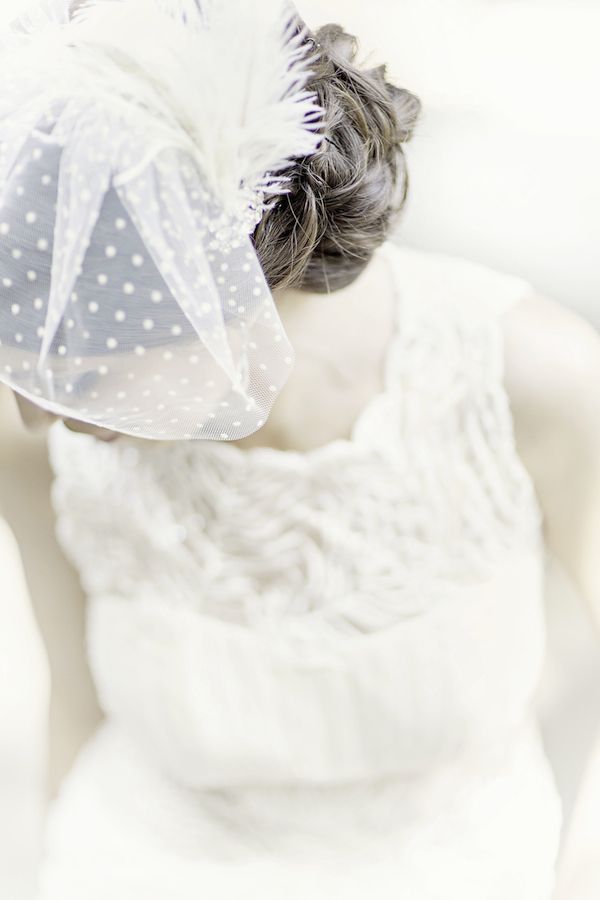 For the full post and more wedding ideas visit
Swooned
.