What better way to throw a bridal shower for our Marketing Communications Specialist, Dani, than to make it a surprise party and then blog about it!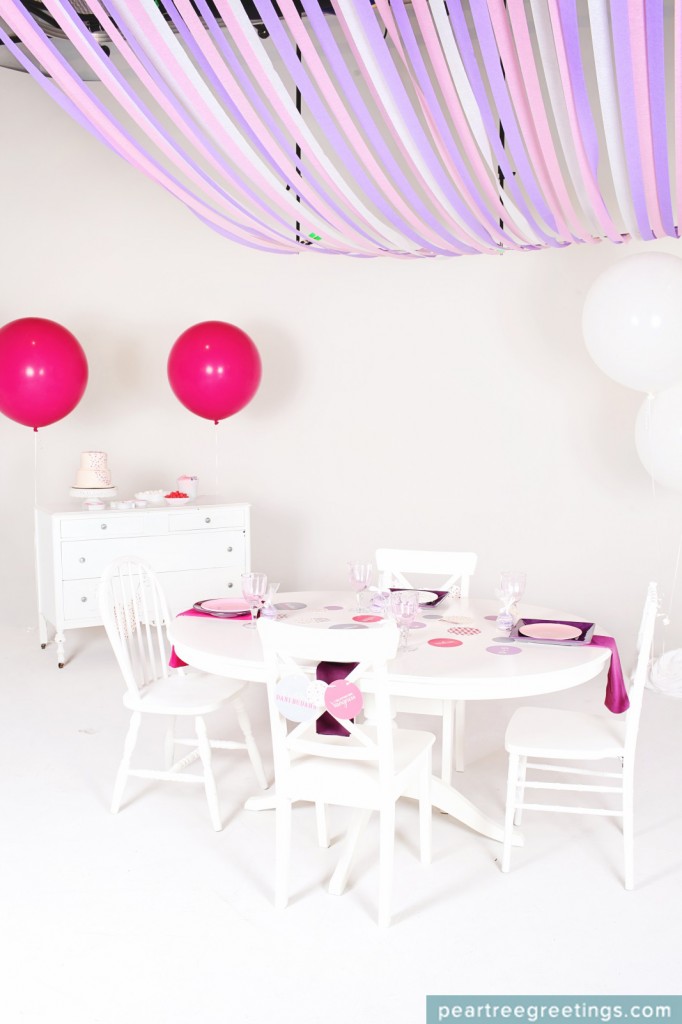 While looking at our new bridal shower invitations, Dani had pointed out her favorite, so we used the Pink and Purple Bubbles Bridal Shower Invitation and the matching pieces as the inspiration for all of our bridal shower ideas.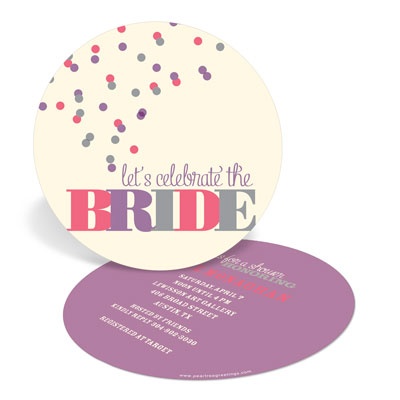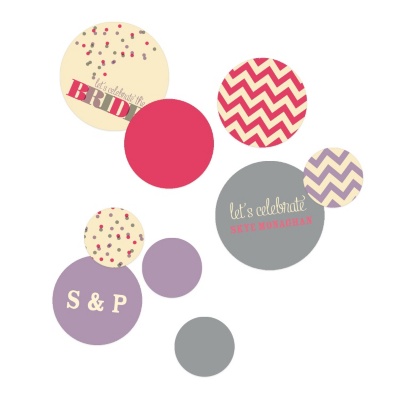 We used the Pink and Purple Table Decor party decorations and made banners on the back of the chairs and scattered them on the table. We set the table with mis-matching plates and cloth napkins to give it a unique look.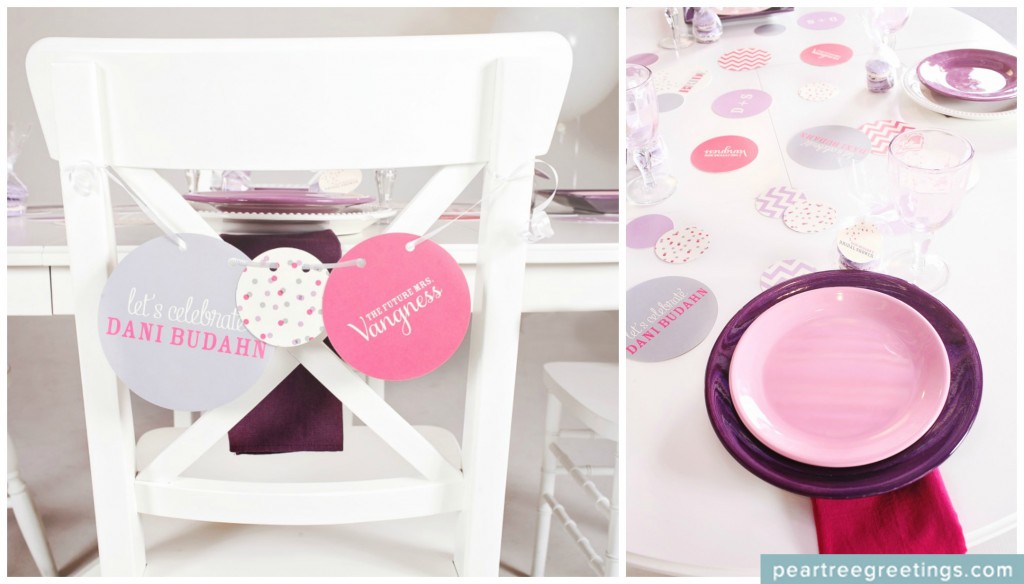 We also created Pink and Purple Favor Tags and tied them around cellophane favor bags with matching pink and purple macarons in them.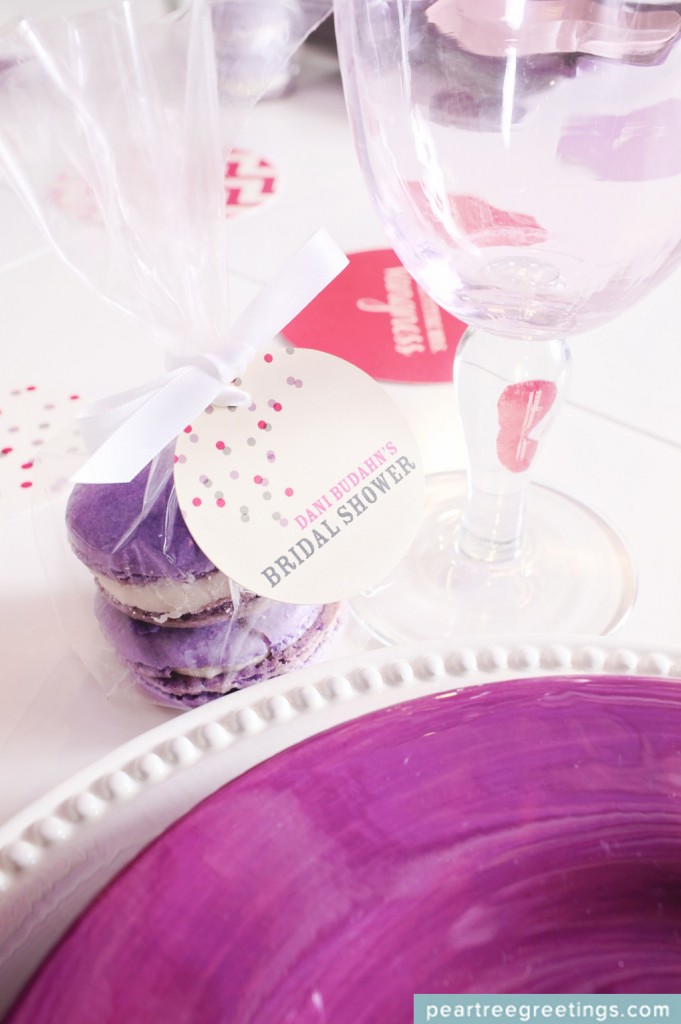 We set up a dessert table in the corner using a white dresser and white dishes. We had a matching cake complete with pink and purple confetti made out of fondant. We also used Ceramic Letter Dishes from TomKat filled with matching candy.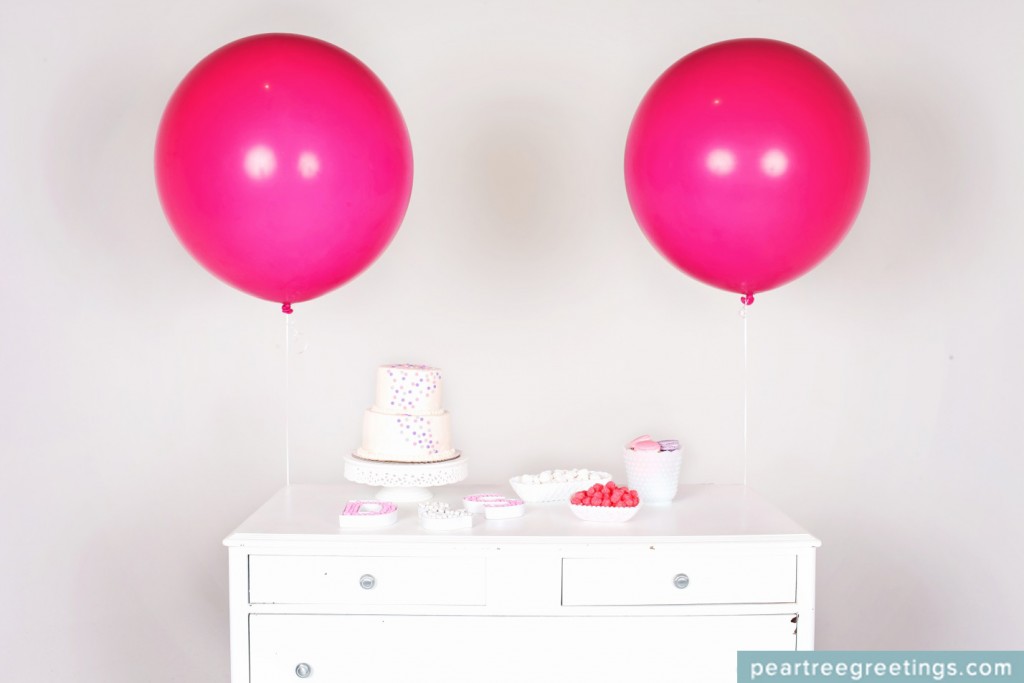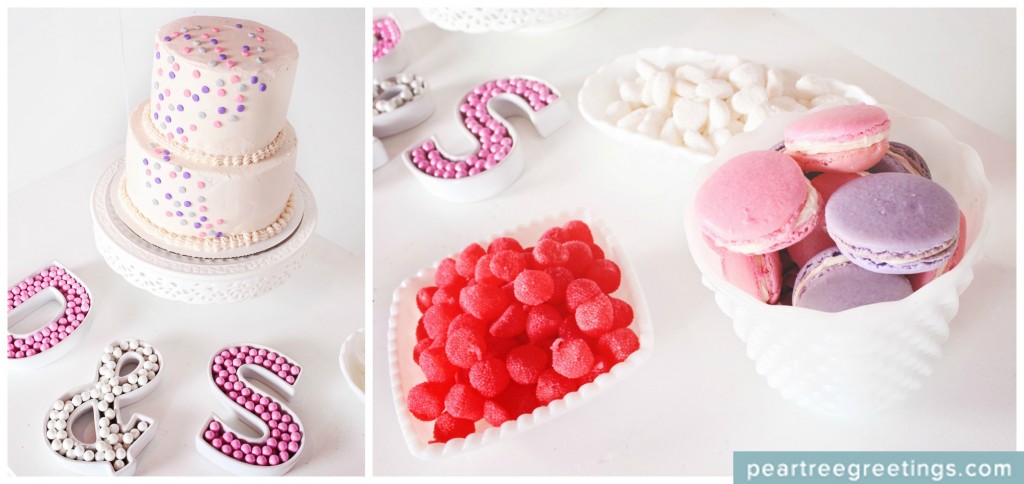 We then brought Dani into the room, hoping for tears, only to see her just laugh through her surprise. She really was surprised and very much appreciated the party. We enjoyed some food and devoured the treats!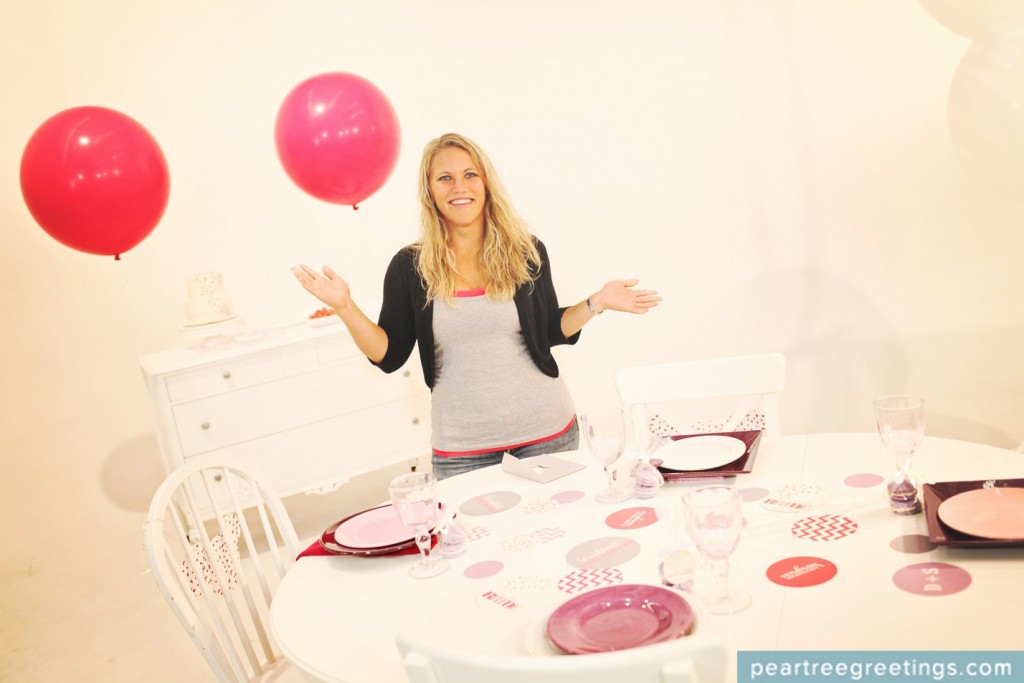 "The Pear Tree Team was amazing!! My hubby-to-be and I were very appreciative for everything they did for the shower. It was a blast!" Dani said. "And I know they were expecting tears, but I'm one to throw my arms up and cheer for parties :)"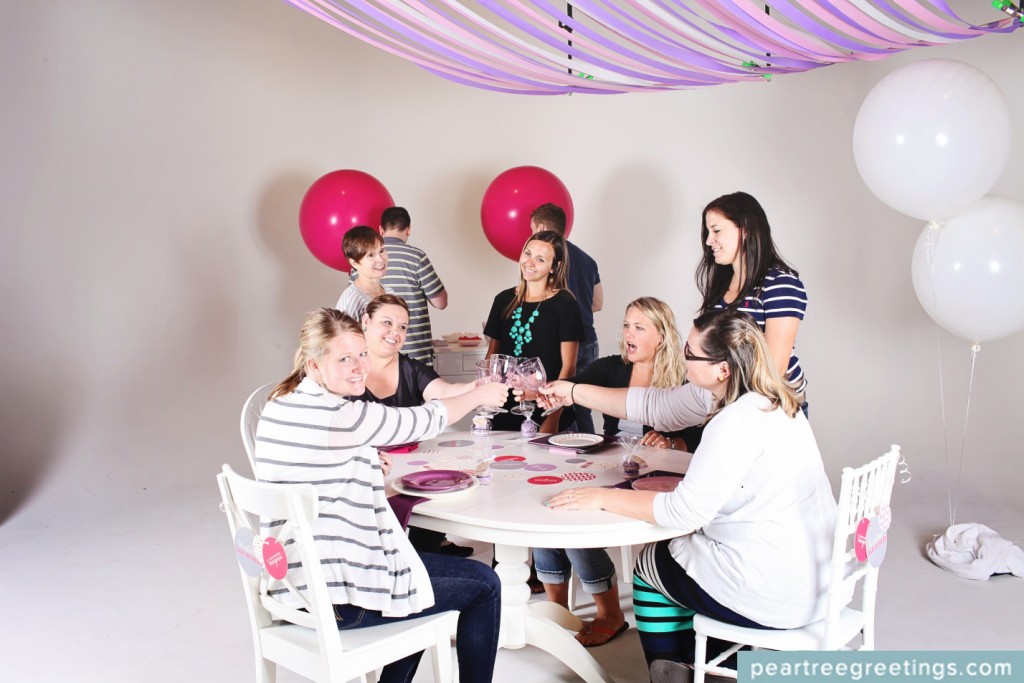 See more bridal shower ideas on our blog or start shopping for your bridal shower invitations and bridal shower decorations! Have fun!