Cards created by you. Ideas we love.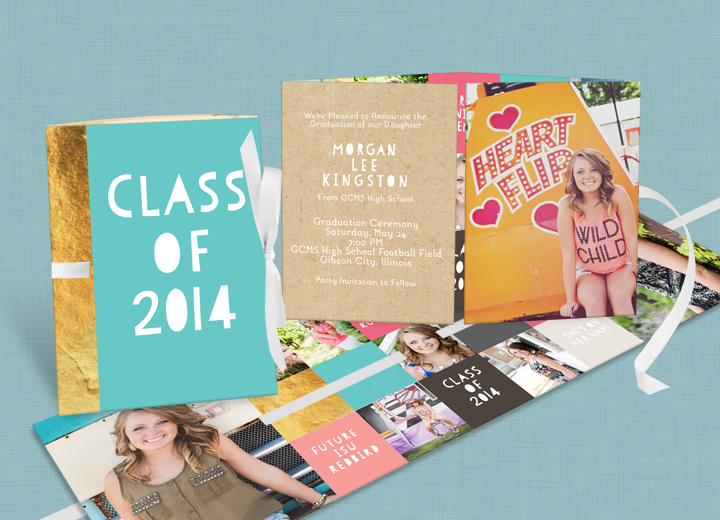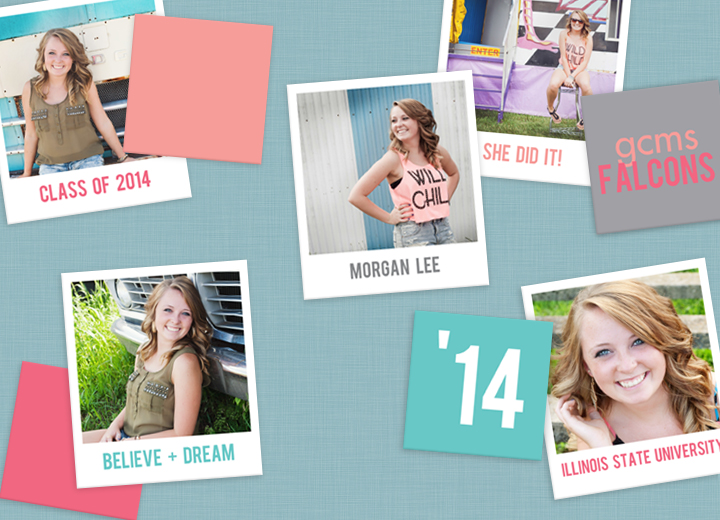 When we first heard from this grad's mom, she was in tears. "I just received my order and I have sat at my desk crying for 10 minutes because my daughter's graduation invitations are so beautiful and perfect. I am a paper products snob and there is no way I could be any happier." We get a lot of compliments from customers, but we don't hear that one very often! So we contacted her to find out more.
"Morgan is stylish, bright, beautiful, and big hearted," says her mom, Kristin. "Her announcements needed to reflect those traits. When she brought home the announcements that were printed for the school, I was anything but excited. You all know what I mean, the old school, white with red foil lettering and a drawing of the school building…who wants to send people a drawing of their school building? We have waited 18 years for this occasion, I was not settling for blah!
"We wanted people to be awed by the news of her special day. We wanted something on trend that showed off some of our favorite senior pictures and let everyone know what her future plans were. She wants nothing to do with a graduation announcement or graduation party that reflects her high school days…she is ready to move on.
"She requested fresh, springy colors including coral and turquoise. Your design (Kraft Ribbon Booklet) was perfect! I chose just a few of my very favorite poses from her senior shoot and was thrilled when I realized I could coordinate all the colors on the announcement."
"When I received the announcements, it was an AHA moment. She is really graduating, she is really going to college, our daughter is really becoming an adult. It is such a bittersweet moment for a parent. I'm so glad I chose to put the invitations together myself because each one I tied a ribbon around meant that someone who loves her will be excited to share this special time with us. Her table decor that we ordered is perfect as well! You earned a lifelong customer."
Thank you, Kristin. We hope Morgan has a beautiful graduation party (which we know she will ;)) and wish her all the best in the future! We were happy to help you share this exciting milestone with family & friends.
Read more stories from real customers like you, or shop our graduation announcements to preview your family & friends for your graduation party & don't forget matching graduation party decorations!