Shhh… we're giving you a sneak peek of some of the new Christmas card ideas from our 2014 collection! One of the hottest trends of this year's holiday season is black & white. These non-traditional colors may become your favorite new holiday colors because of the way your family photos shine in these dramatic settings.
Be Jolly Christmas Cards
A big and bold 'Be Jolly' perfectly expresses your jolly mood when sending these family Christmas cards. Choose from three different on-trend black & white patterns for the background: herringbone, dots and sketched ornaments.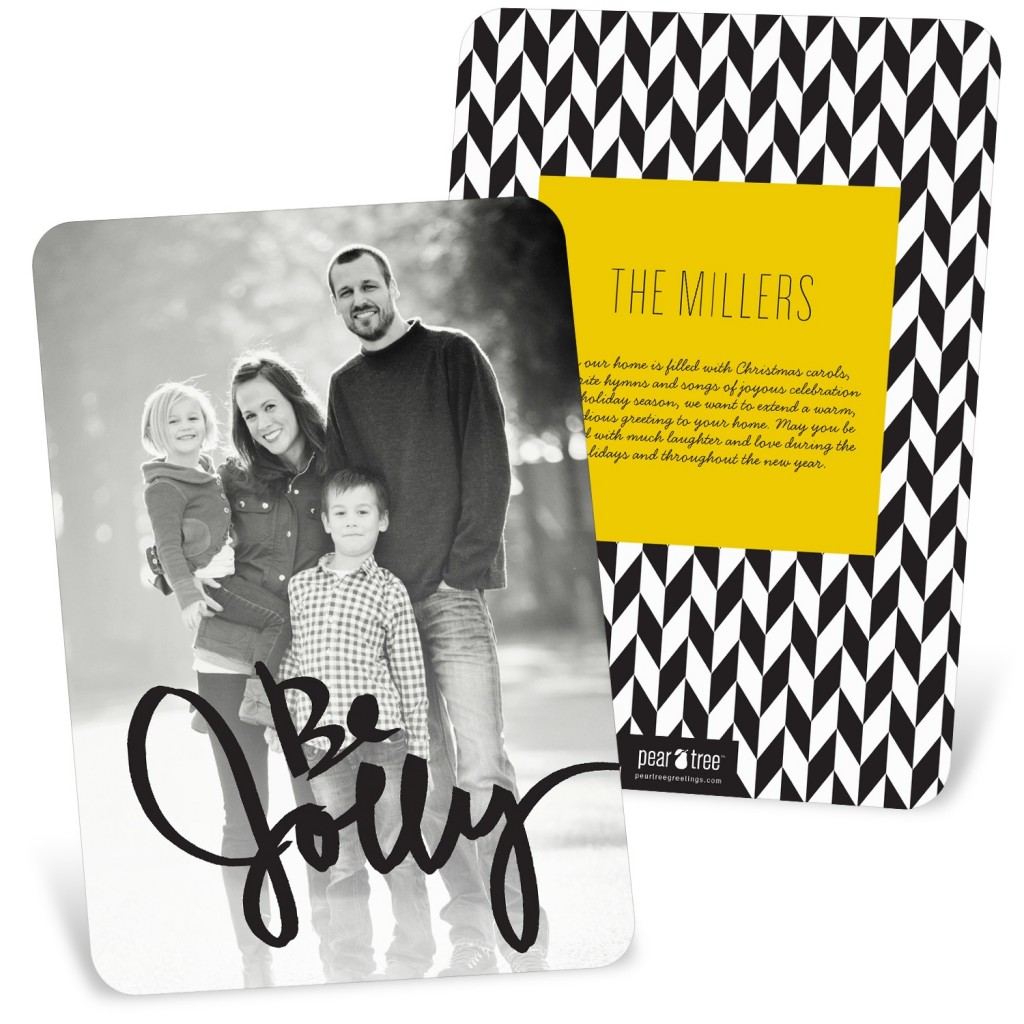 See more modern Christmas cards like this one.
Ever Unfolding Christmas Cards
These unique Christmas cards unfold accordion style to reveal your family photos and greetings in a memorable way. A gray linen-look pattern fills the black background, and you have your choice of four greetings at the top in a beautiful hand-drawn font.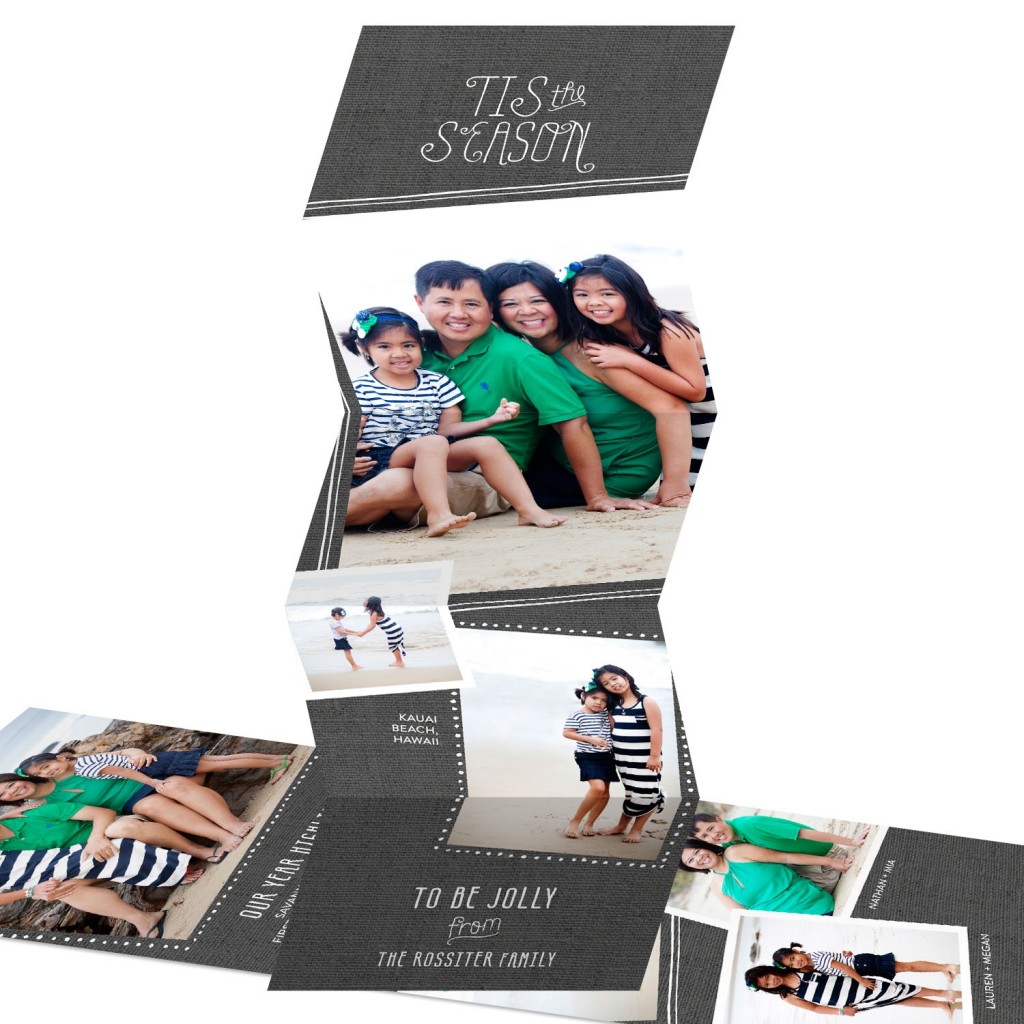 See more modern Christmas cards like this one.
Evergreen Greeting On Chalkboard Christmas Cards
Fronds of Christmas greens and berries frame your greeting at the bottom of these Christmas cards giving it a decked-out holiday look where friends and family will love the end result!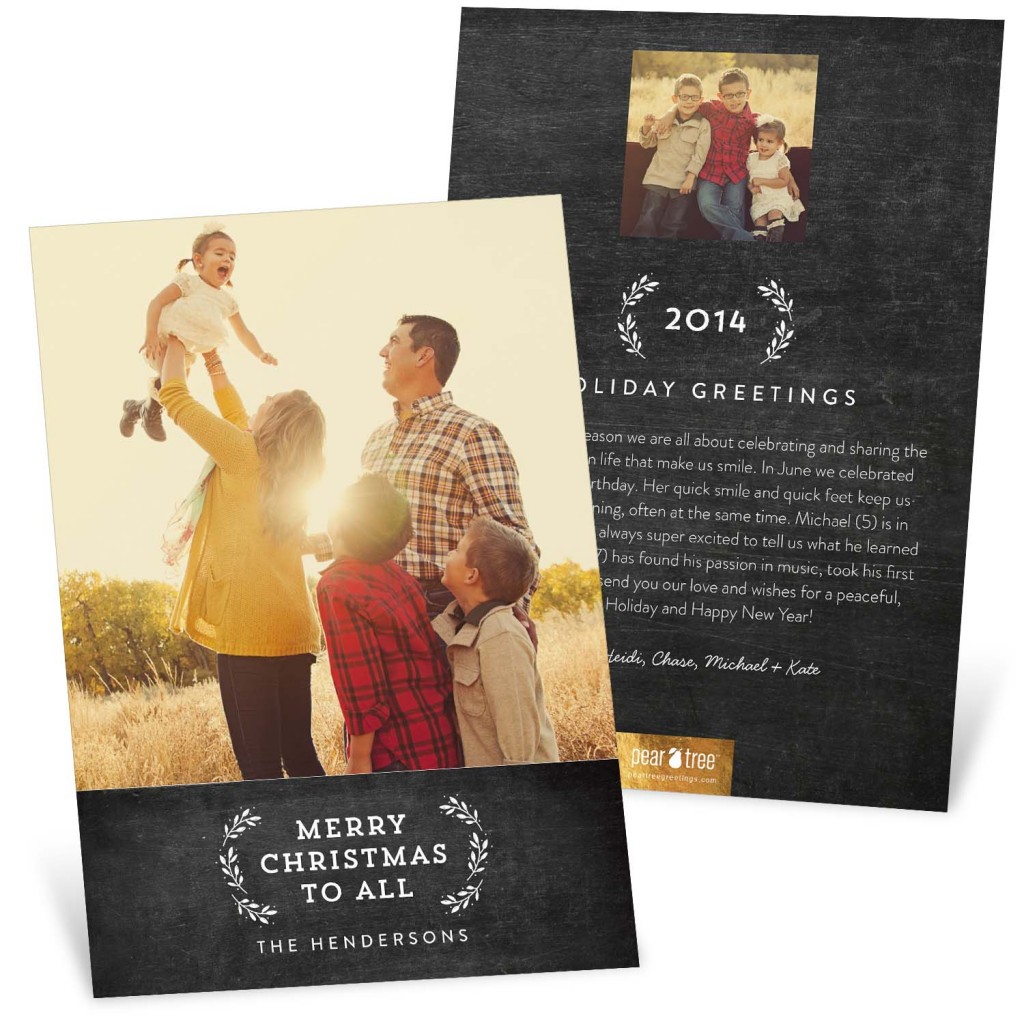 See more vintage Christmas cards like this one.
We have a lot more Christmas card ideas to share with you so be sure to watch for our new collection coming soon! In the meantime, check out our current Christmas cards or read our blog for more Christmas card ideas.