Shhh… we're giving you a sneak peek of some of the new Christmas card ideas from our 2014 collection! One of our favorite looks and hottest trends of the season is stamped foil. We love the look because of the classic feel it brings to your Christmas card, but fresh designs give it a new, modern touch. With your choice of red, gold or silver foil, plus a new glitter gold foil, your card is sure to shine!
Joy Foil Swirls Christmas Cards
Swirling, swooping script spells out the word 'Joy' in foil across these Christmas cards, bringing a smile to everyone's face. Depending on your photo, you may want to substitute silver, gold or gold glitter for the red foil look!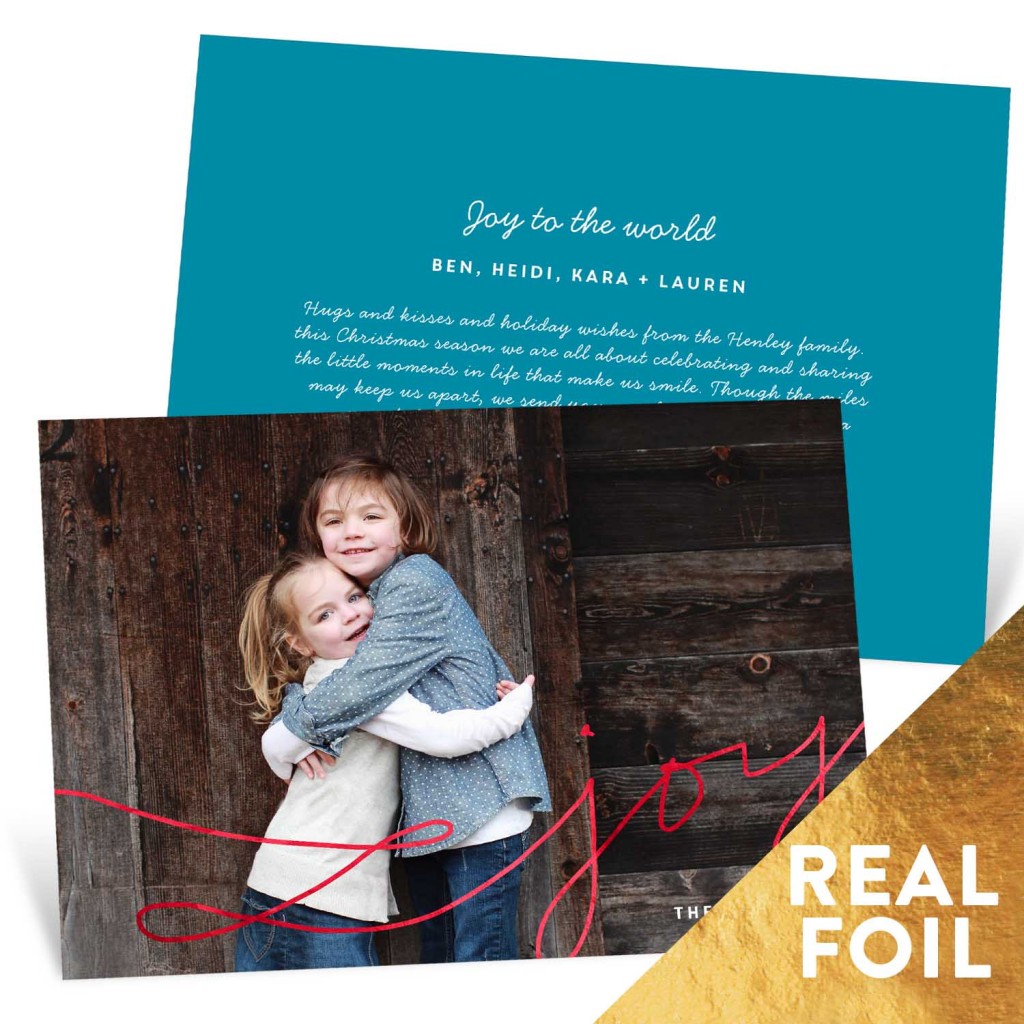 See more classic Christmas cards like this one.
Scattered Pictures Foil Greeting Christmas Cards
Lots of photos and a touch of sparkle — what more do your Christmas cards need? These trifold cards are adorned with a real foil box on the front that holds the greeting, 'Let's Be Jolly.' Have fun choosing the photos to feature on these photo friendly Christmas cards!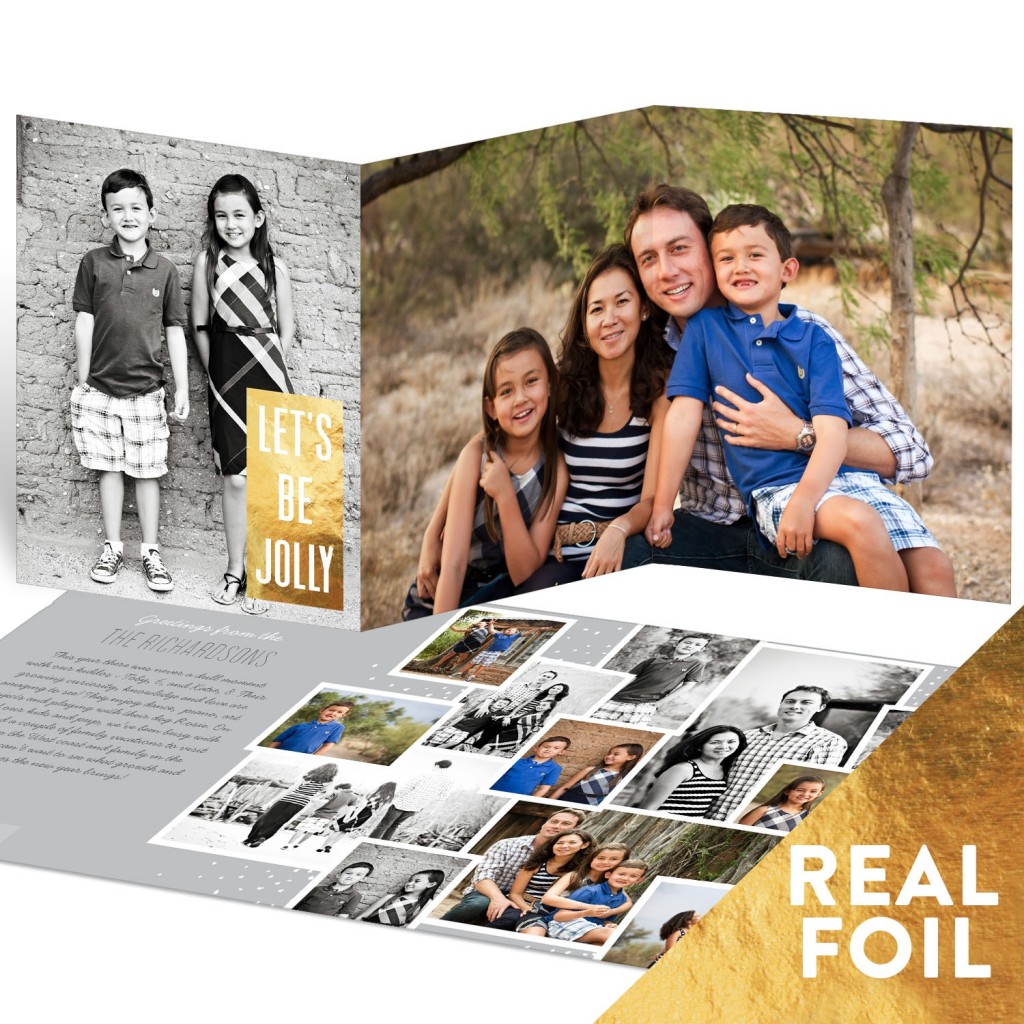 See more sparkle & glitter Christmas cards like this one.
Falling Foil Snow Christmas Cards
Your beautiful photo fills the front of these vertical Christmas cards and softly falling snow is piling up along the bottom in flakes of silver foil. It's a truly magical effect and no words are necessary!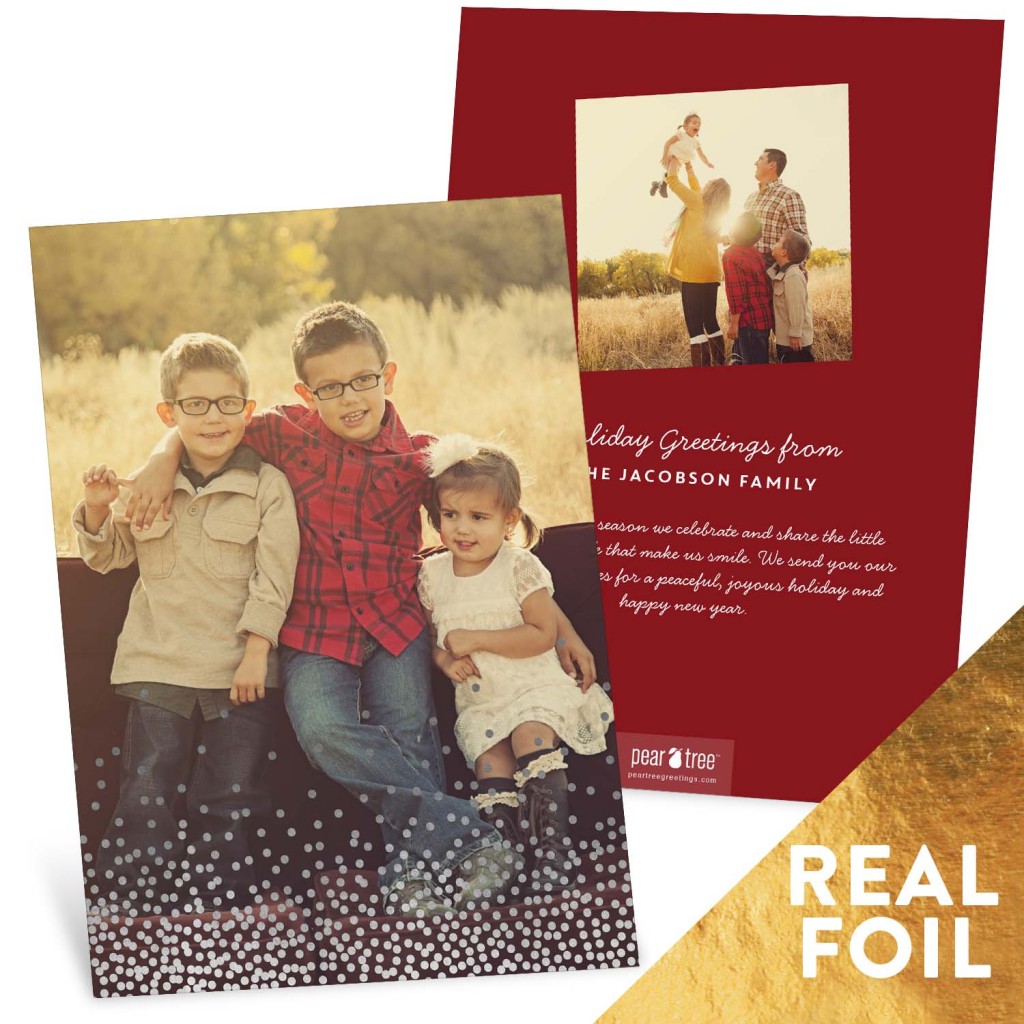 See more festive Christmas cards like this one.
We have a lot more Christmas card ideas to share with you so be sure to watch for our new collection coming soon! In the meantime, check out our current Christmas cards or read our blog for more Christmas card ideas.