Your new bundle of joy has arrived and now it is time for you to take photos to share with friends and family. To help you, we asked a photographer to share with us a few baby photo tips to help you out whether you're a beginner or a bit more advanced.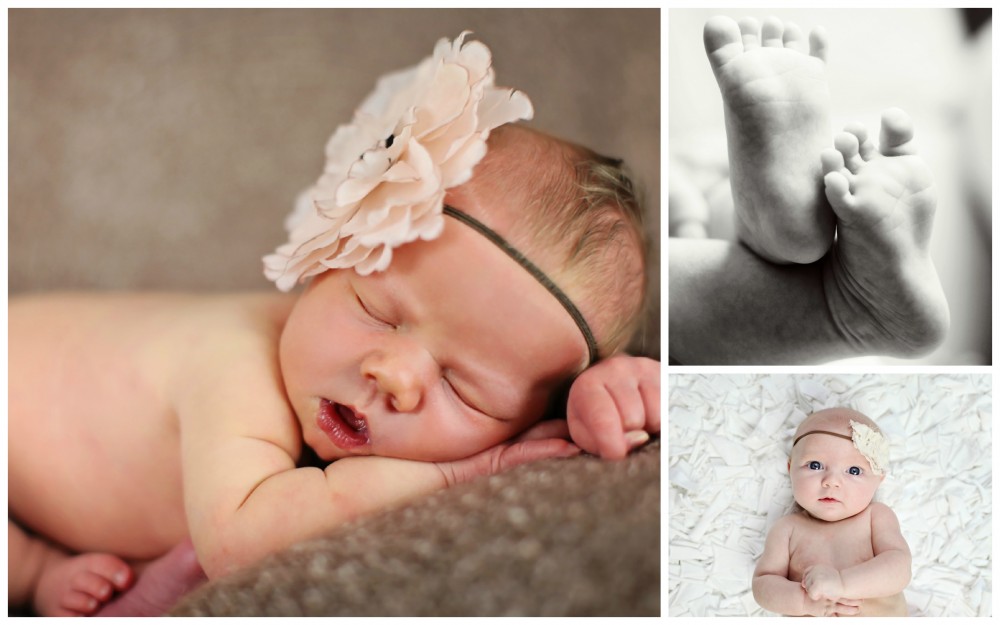 The first thing to remember when photographing babies is patience, patience, patience. Don't expect to get a good shot in a couple of minutes. You are at the baby's mercy and on their schedule. Be flexible, if the baby is sleeping or crying you can still get some great shots.
Use a plain solid colored background, stay away from patterned blankets. This draws attention away from the main subject.
Get down on their level. Get down on the floor and shoot from different angles.
Sleeping shots. If you want some shots of them sleeping lay them down for a nap on the floor where you can do some shots with plenty of room around them.
Take a lot of shots, you won't get it on the first shot.
Capture their different moods, whether that is crying or smiling.
Experiment with natural light. Put your baby by a window and use the light coming in. Sometimes the flash from a camera will take away all your shadows in the face.
Zoom in, try close ups that are cropped really tight.
Shoot hands and feet, put something in the shot to show how big (or small) the hands and feet really are, like a parent's hand.
Take one shot with a favorite stuffed animal, you can take this shot every month or so to see how your baby has grown. When they get older it will be fun to show them how they have grown compared to the stuffed animal.
Now if you're a little more advanced and have control of the camera yourself, here are his suggestions for you.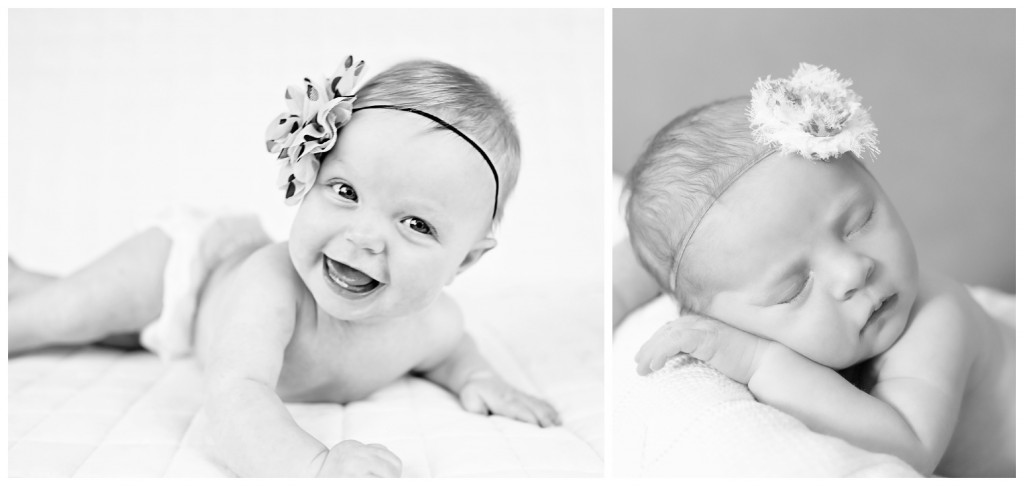 Use a fast shutter speed for babies 6 months to 1 year old. They don't stop moving. Many digital cameras set on auto use 1/60th of a second for the shutter speed, set your camera to shutter priority or manual and use 1/125th to 1/250th. Be careful over 1/250th and make sure your flash will sync that fast (look in your manual under flash instructions if you don't understand this).
Another tip is to be aware of the background. Watch for shadows, if you are interested in a blurry background use as low of aperture setting as possible, F4 or lower is good. You can do this by setting your camera on manual or aperture priority. If you set it to aperture priority then your shutter speed may change.
Finally, experiment BEFORE you do the actual photo shoot. Try different things and see what it looks like. It is difficult to see the results of aperture and shutter speed when viewing images on the camera LCD, if you have the option look at your test shots on a computer screen to be sure you are getting the results you want.
Remember patience, patience and more patience!
Once you have your photos taken, you can start creating birth announcements from Pear Tree Greetings! Upload your photos and have fun designing the perfect announcement to share with family & friends.