At Pear Tree Greetings, we love to celebrate Halloween and love to throw parties. Below are Halloween party ideas that focus on
Halloween invitations
and what delicious Halloween food ideas pair well with that invite. This is a fun way to carry the theme from the invitation to what you serve at your party. Here are 7 of our favorite combinations of invites + spooky foods.
1. My mummy says it all. This combination pairs our Spooky Eyes Halloween invitation with mummy hot dogs. It can be served as an appetizer as the guests arrive. It's an easy recipe that includes only 3 ingredients: hot dogs, crescent rolls and mustard. Here is the full recipe.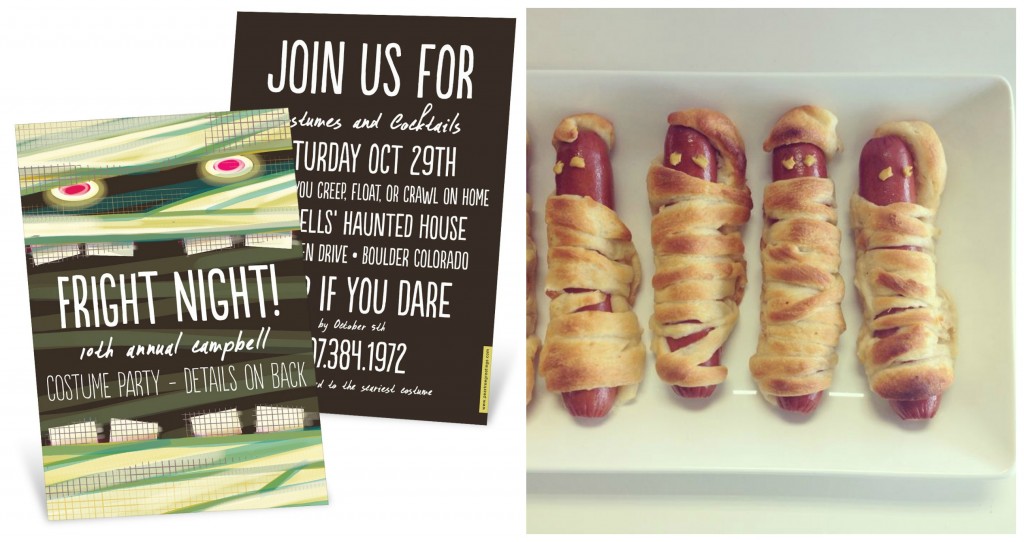 2. Witch's night out. Witches are a signature theme for Halloween and this Flying Witch Silhouette Halloween invitation pairs perfectly with these witch's broomstick Halloween treats. All you need are Reese's Miniatures and pretzel sticks. Simple!

3. Tombstone terror. This tasty graveyard pudding cup would be a perfect dessert to serve at your Halloween party after mailing out our Spooky Tombstone Halloween invitation to your guests. For this recipe, simply pour pudding in the bottom of small cups, add Oreo cookie crumbles to the top and write 'RIP' on a Town House Original Cracker.

4. Ghastly ghosts. Like witches, ghosts are also very popular for Halloween. These three ghosts pair well with our Spooky Ghost Halloween invitation. Simply dip a pear into melted white chocolate, let sit on a pan till dry and use piping to create a cute, silly or scary face for your ghosts.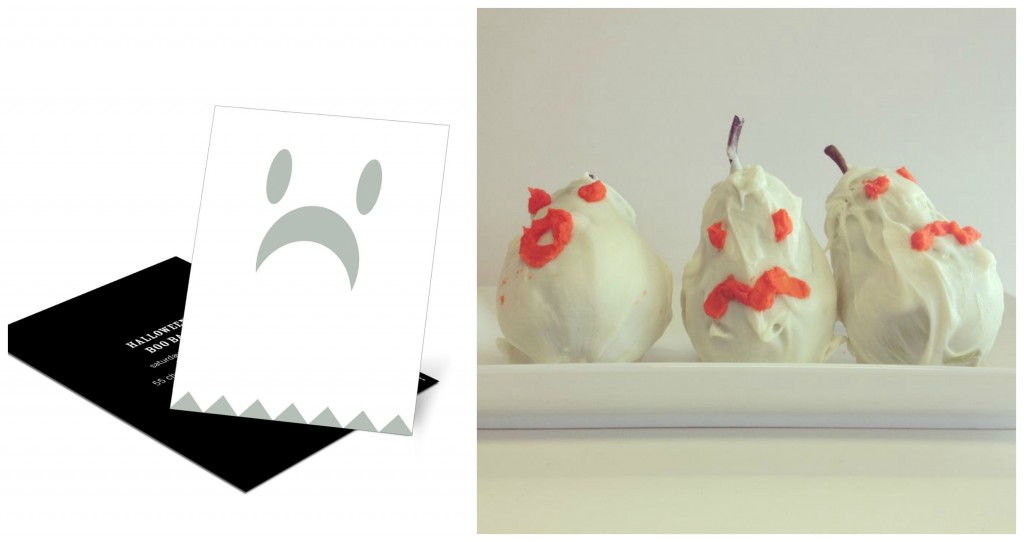 5. Fang-tastic. Get your Halloween party off to a fang-tastic start with this infectious vampire theme. Personalize our Fang Bites Halloween invitation and serve these vampire teeth to carry the party theme through. To make this treat, slice a few apples, put peanut butter on one side and stick mini marshmallows to the peanut butter.

6. Eye for an Eye. Keep an eye on your guests this year with an eyeball-themed Halloween party. Create this theme by personalizing our Eye Got You Halloween invitation and make this eyeball tortellini salad. Get the full recipe for this salad here and simply add eyeballs to the top to creep out your guests.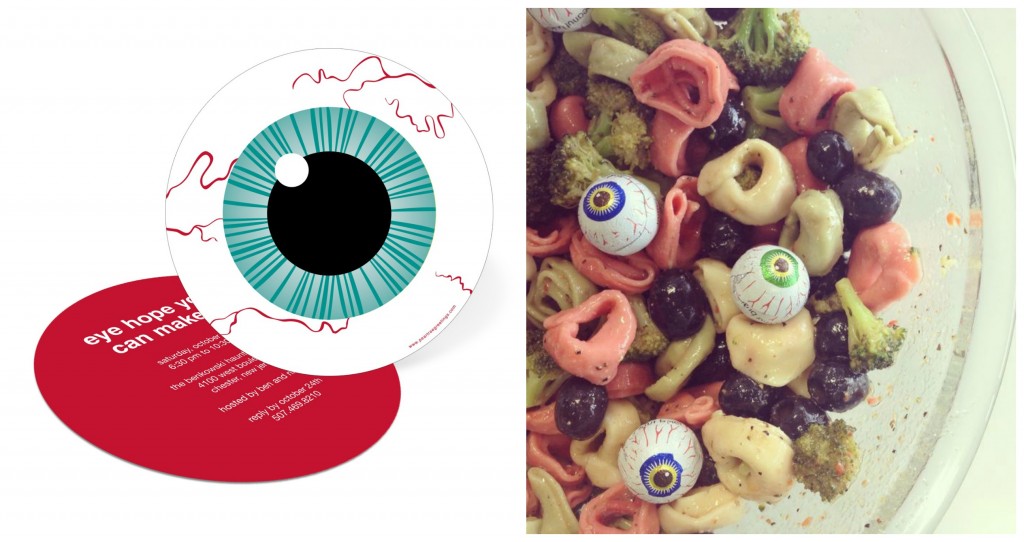 7. Slimy spiders. This slimy spiders appetizer pairs well with our Spinning Spider Web Halloween invitation. To make this appetizer, make deviled eggs as you normally would and cut up black olives to be the body and legs. Creepily delicious!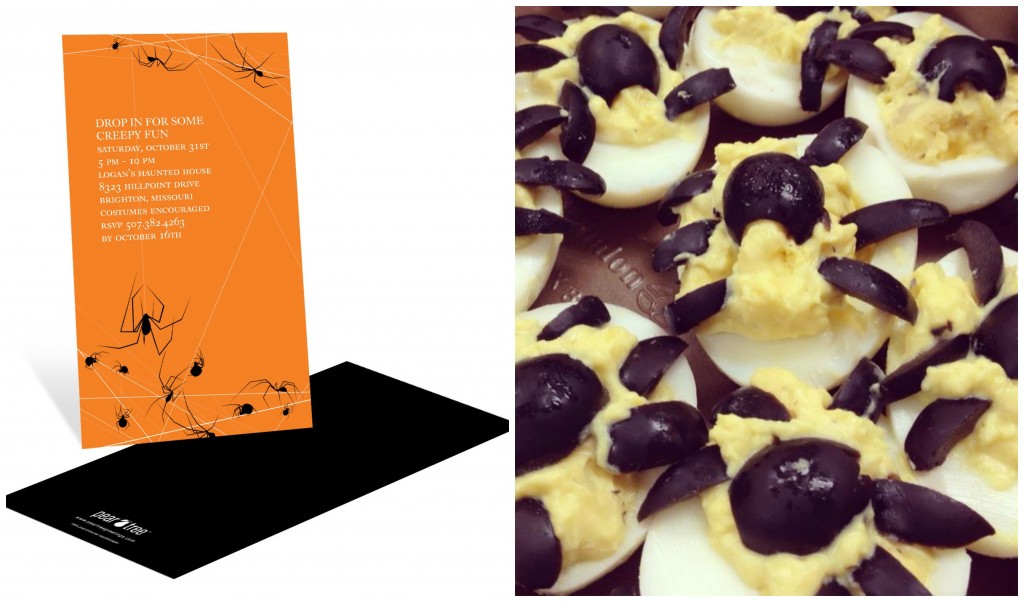 There you have our 7 different Halloween party ideas. Start shopping our Halloween invitations to get started on your theme and be sure to check out our popular Halloween food ideas Pinterest board to get inspired!