When I was thinking about kids' birthday party ideas for my three year old daughter, Brittan, I knew I wanted something fun and colorful. Once I saw the
Little Ladybug Kids Birthday Invitation
at Pear Tree Greetings, I knew that this would be the perfect theme!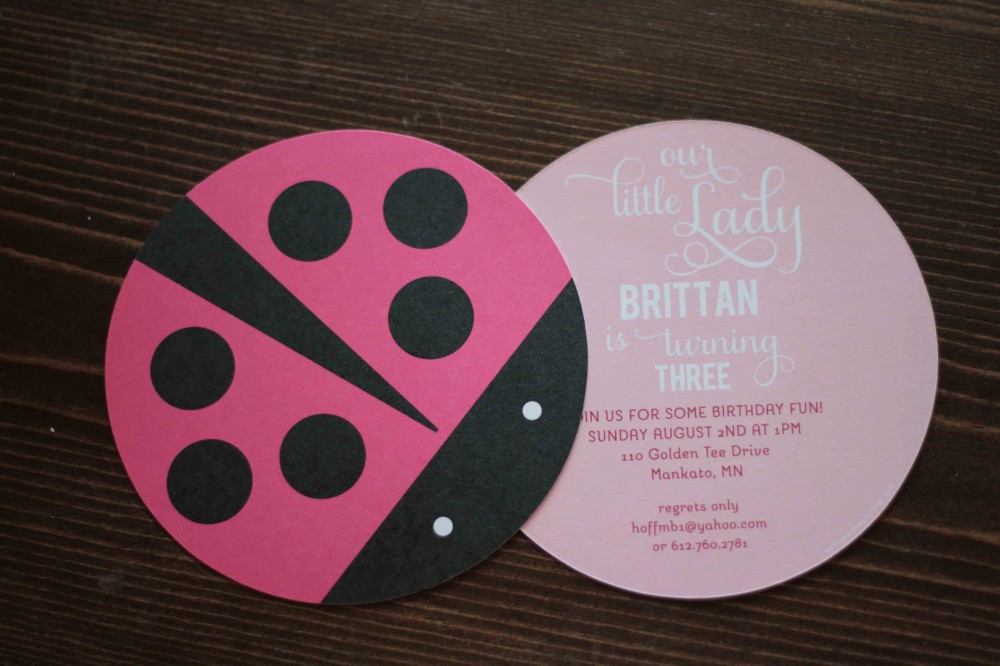 I started by putting together the color palette for the party (with lots of pink, of course). I used twisted streamers to add a touch of color to the backdrop of the table, and used pieces from the Little Ladybug Table Décor Kids Party Decorations to add color to the backdrop.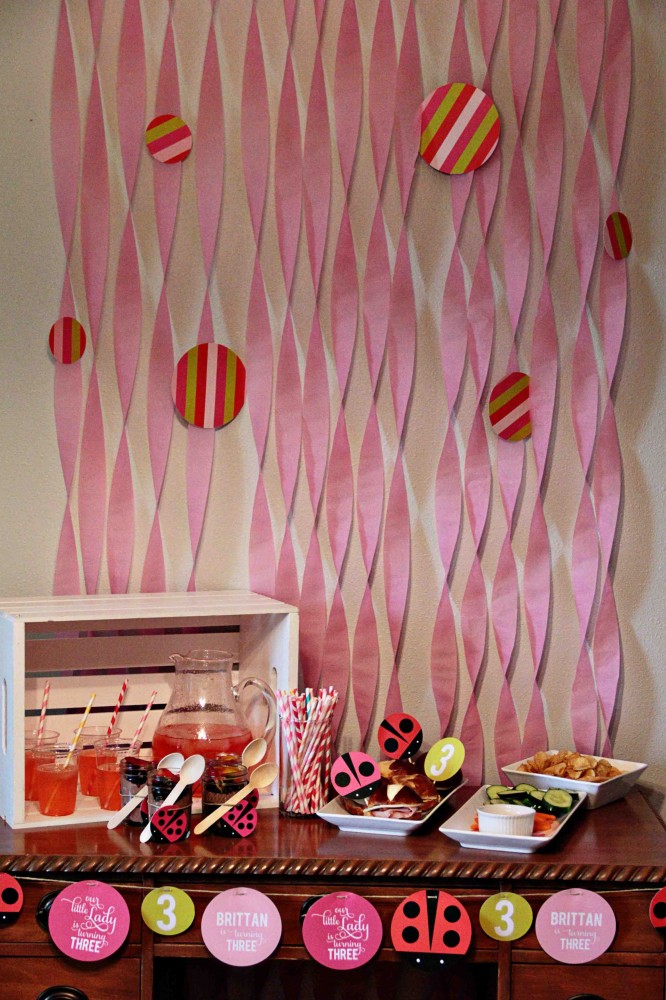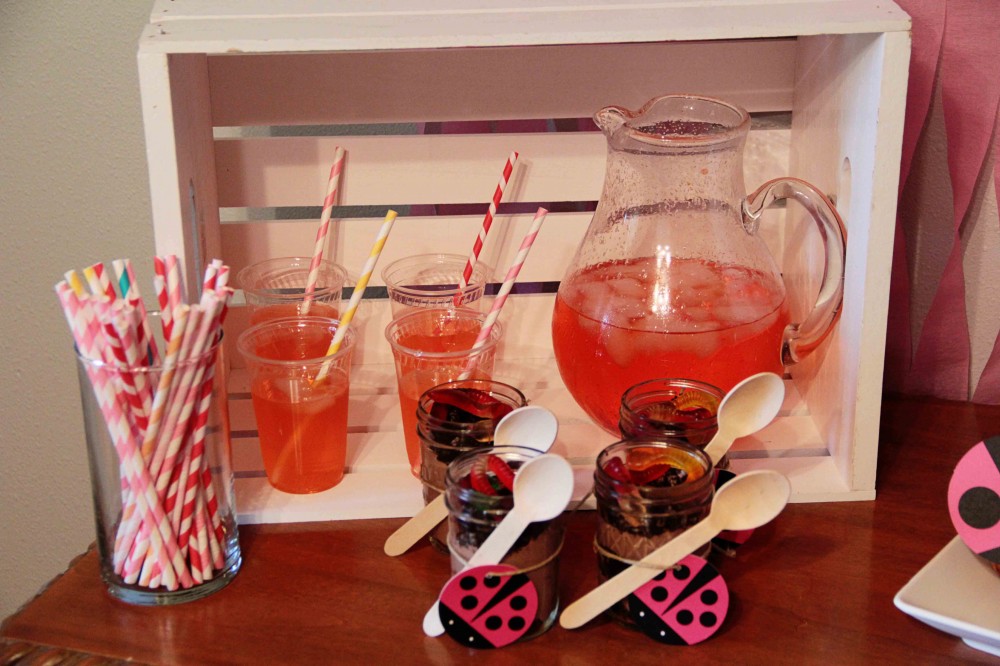 Next, I wanted to incorporate even more of the table décor into the party, so I used twine to string pieces together to make a banner and used it to accent the sandwich plate. I loved using the table décor because there was a cute design on the front of each piece with a fun pattern on the back that was used to tie all the colors together.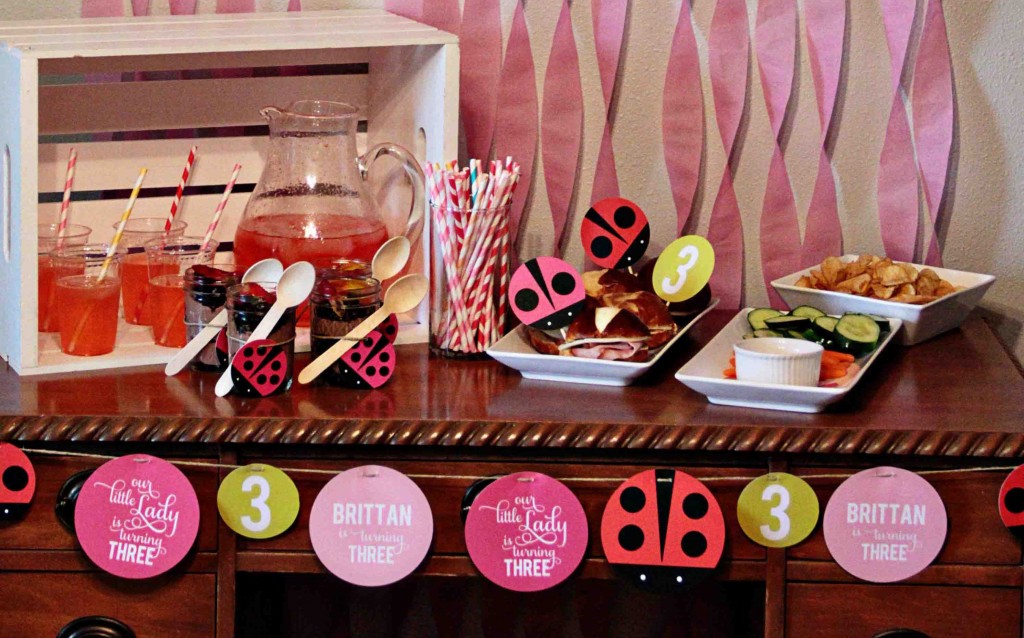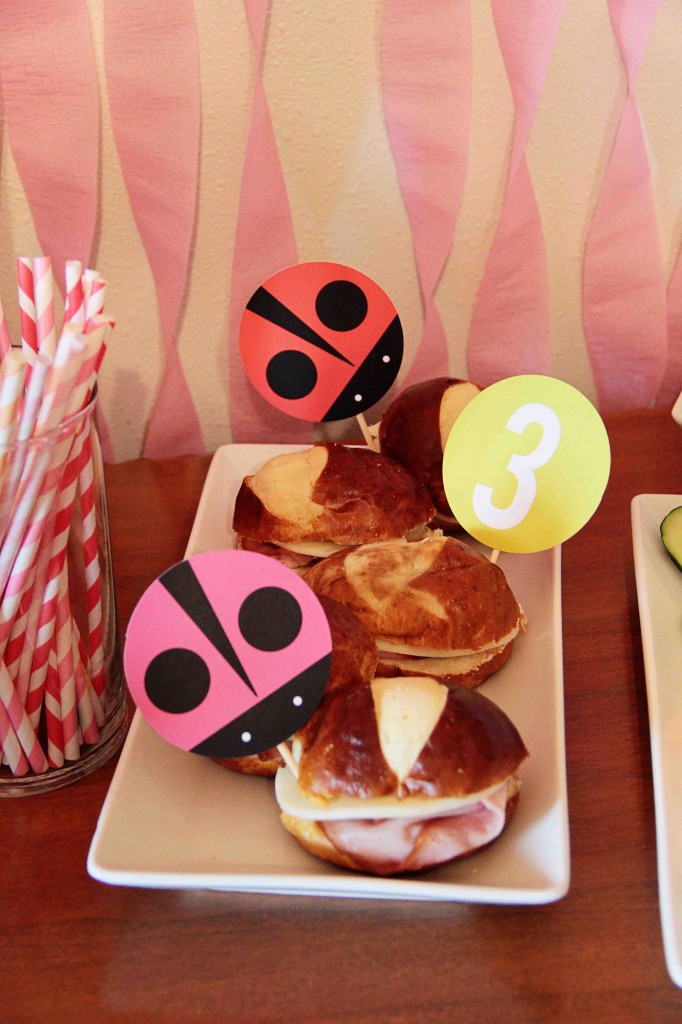 Finally, no ladybug part is complete without worms and dirt for dessert. I used mini mason jars filled with the mixture and topped off with gummy worms. I also added a cute touch with Little Ladybug Kids Birthday Favor Tags.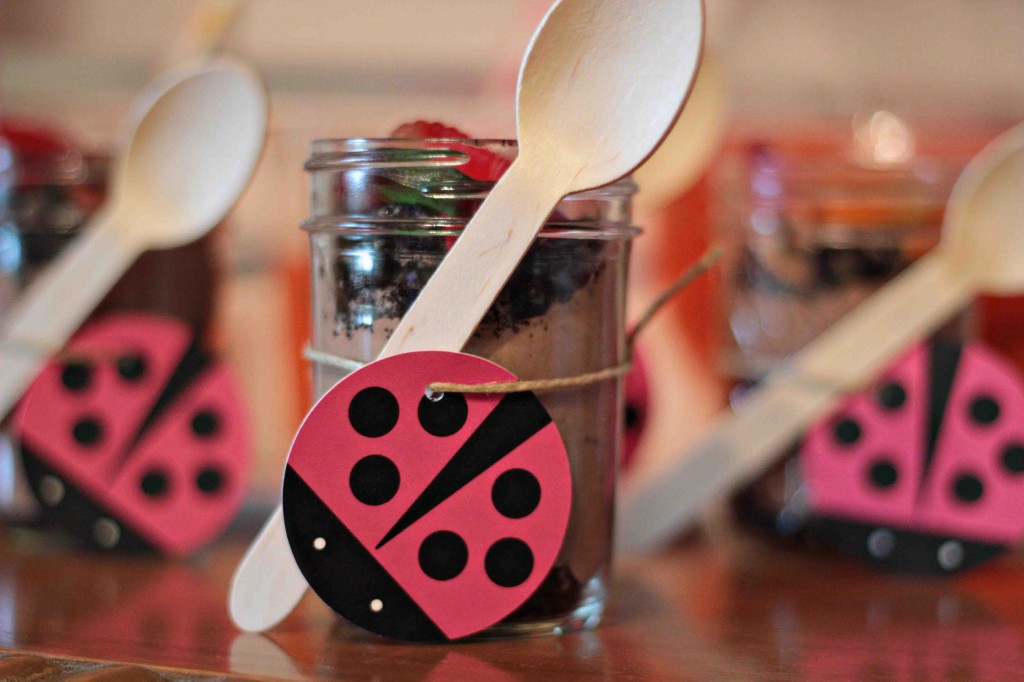 We didn't forget the matching Little Ladybug Kids Thank You Cards for Brittan to thank her guests for coming and spending the day with her for her 3rd birthday.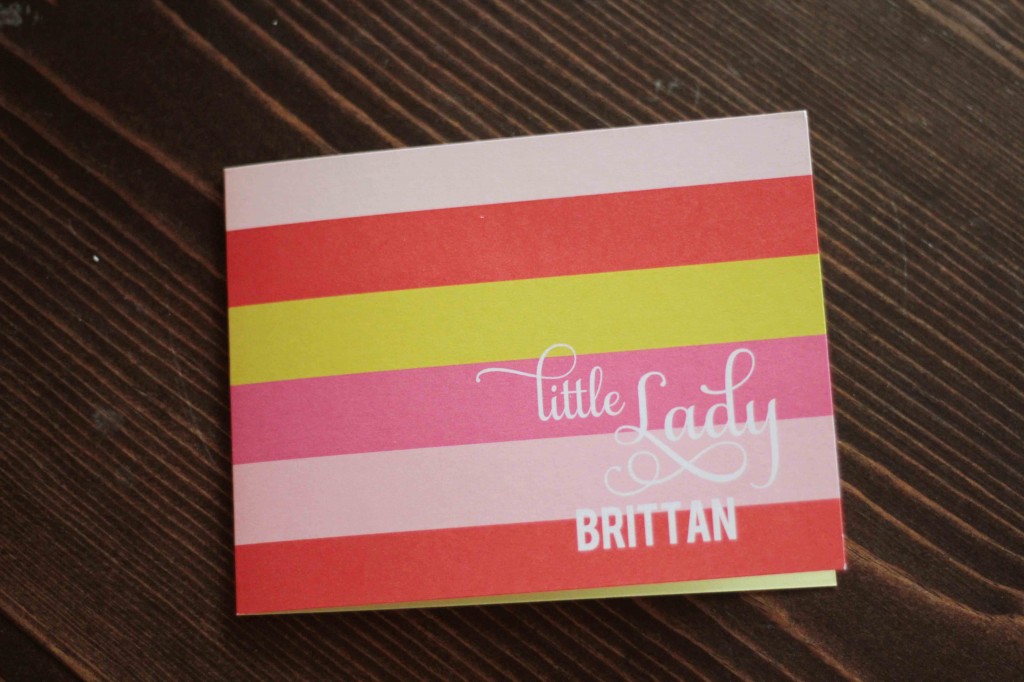 Get inspired by reading more kids birthday party ideas on our blog or start shopping for your child's next kids birthday invitations on our site!