It's tough picking out what to wear for your family photos, so we are sharing with you another three outfit ideas to help you choose this year's wardrobe. Each outfit theme was inspired by our beautiful and unique Christmas cards. You can see more clothing ideas in our what to wear for your family photos
part 1
and
part 2
posts. These have been very popular with our fans and followers.
1. Stylish + Chic. Gray pairs well with many different colors and one of our favorites is using this rich purple to accent it. Top it off with some black and you have a stylish and chic wardrobe combination. This look was inspired by our modern Christmas cards.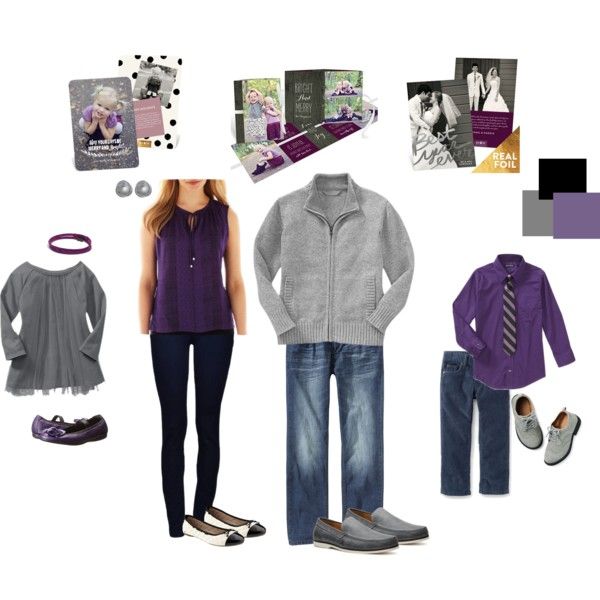 Get this look here.
2. Classic faves. This style features some of our favorite classic colors with navy, tan, charcoal and white. Each outfit has its own characteristics yet make a cohesive look that would look beautiful on our classic Christmas cards.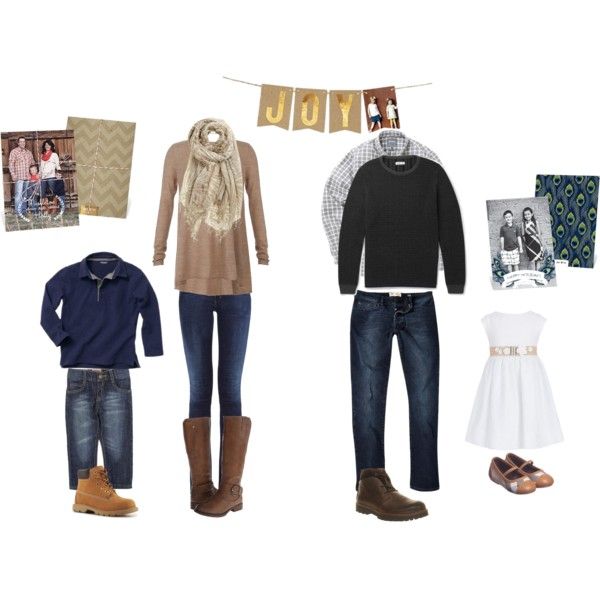 Get this look here.
3. Stand out. Orange may not be the most popular color in your closet, but it does set a new and unique tone. When it's paired with jean blue, it creates a nice refined look. We love this outfit and think our foil Christmas cards will really enhance the photos you get with this style.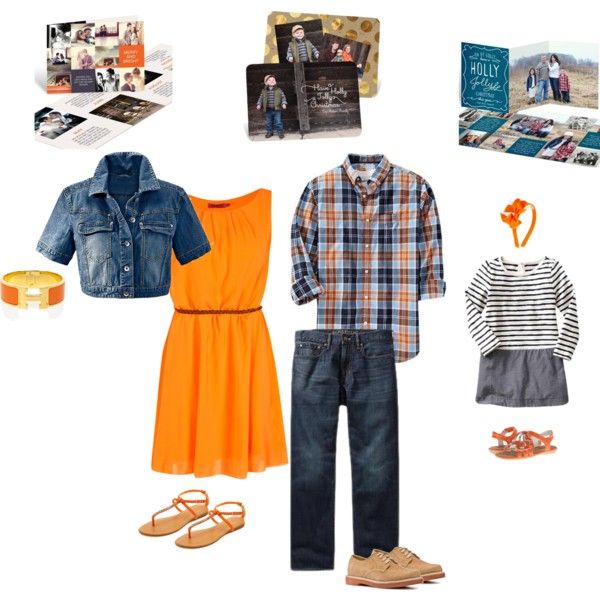 Get this look here.
We hope you enjoyed seeing our clothing ideas and that they will help you decide what to wear for your family photos! You can see more ideas on our Polyvore page or shop our Christmas cards for more inspiration!