Save the Dates
 continue to be a growing trend among engaged couples. They are a great way for couples to announce their engagement to family and friends, as well as inform them of the date and location of the wedding so the guests can plan accordingly. We have lots of unique save the date cards for couples to choose from, as well as different formats like postcard save the dates and save the date magnets. Each of our formats is represented in our 5 best-selling save the dates!
1. Big Date Save the Date Postcards are our #1 best-selling save the date cards! This card features your favorite photo along with the date on the front. On the back you can personalize with your text and choose the background color you want. Postcards are a great option for couples as they save on time (you print your return address on the card) and money (cheaper stamps).

2. Pop Up to Perfection Save the Date Cards definitely deliver the wow factor and engage your recipients to flip open each of the three panels to reveal your date. You also get to add a total of four favorite photos and include a little detail about the proposal for your guests to experience the excitement with you.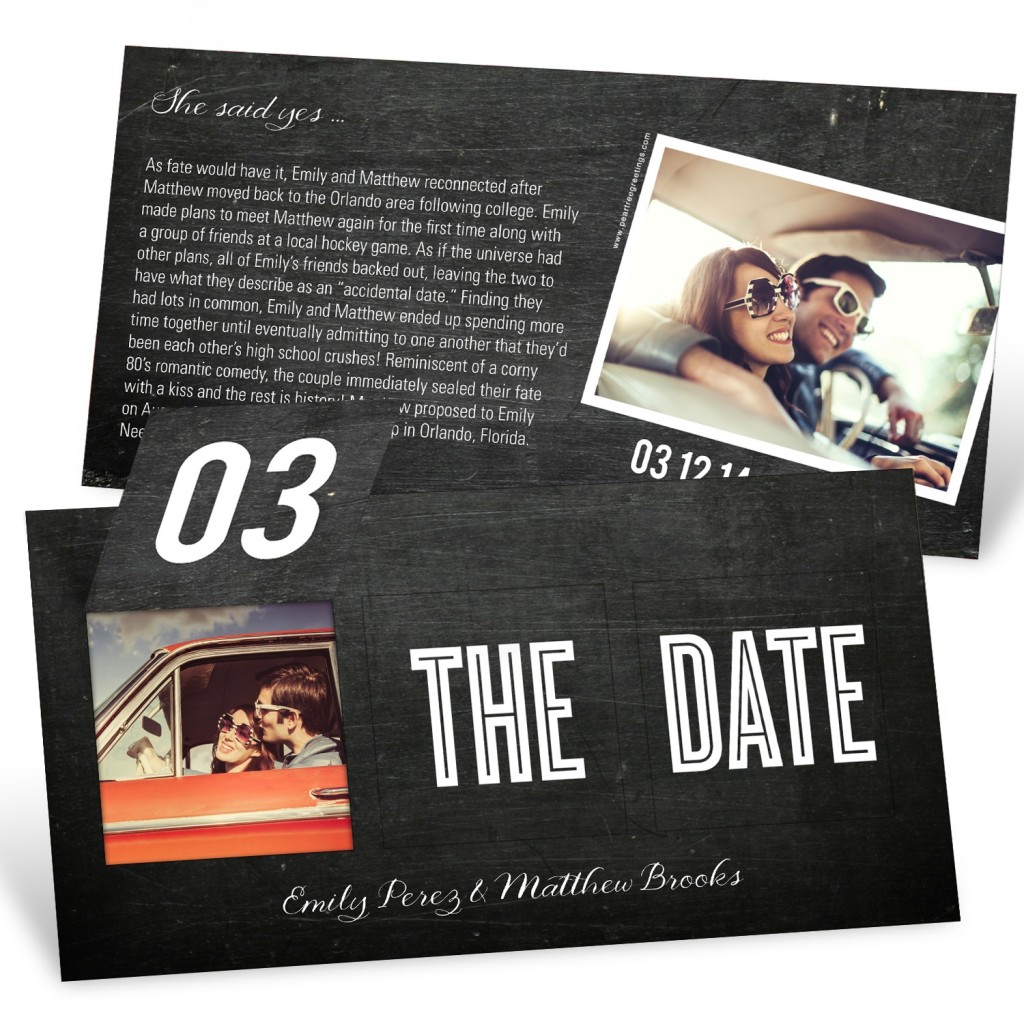 3. Our third best-selling save the date card is the Love Letter. This photo card allows the couple to change all the colors shown, change the font style, and upload five of your favorite photos from your engagement session or throughout the years. This save the date also gives you room to share how you met and the details of the proposal.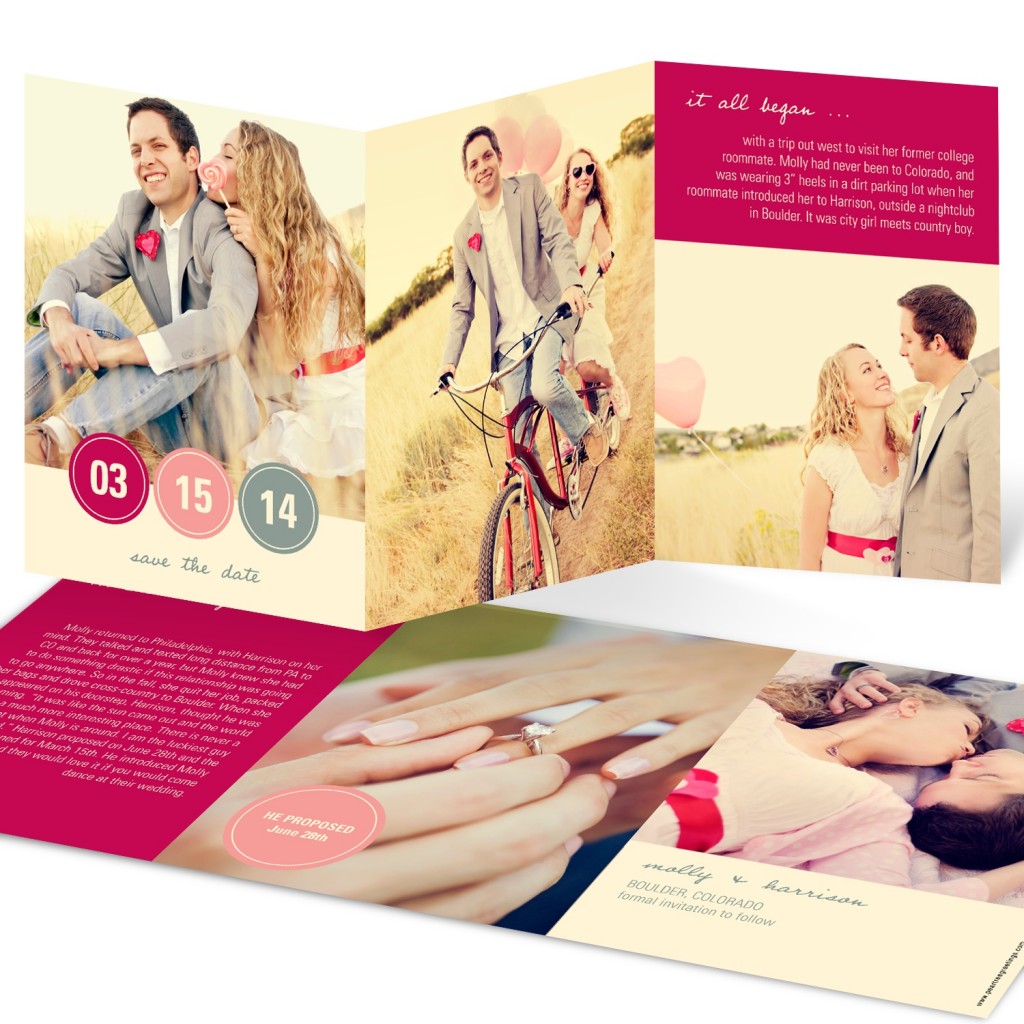 4. Modern Photo Collage Save the Date Magnet is our fourth best-selling design. Magnet save the dates are a perfect idea, since you won't have to worry about them getting lost or tossed with the rest of the mail. With a magnet, you can mail them 6-8 months before the wedding and guests can stick them to their refrigerators so your date will stay top of mind.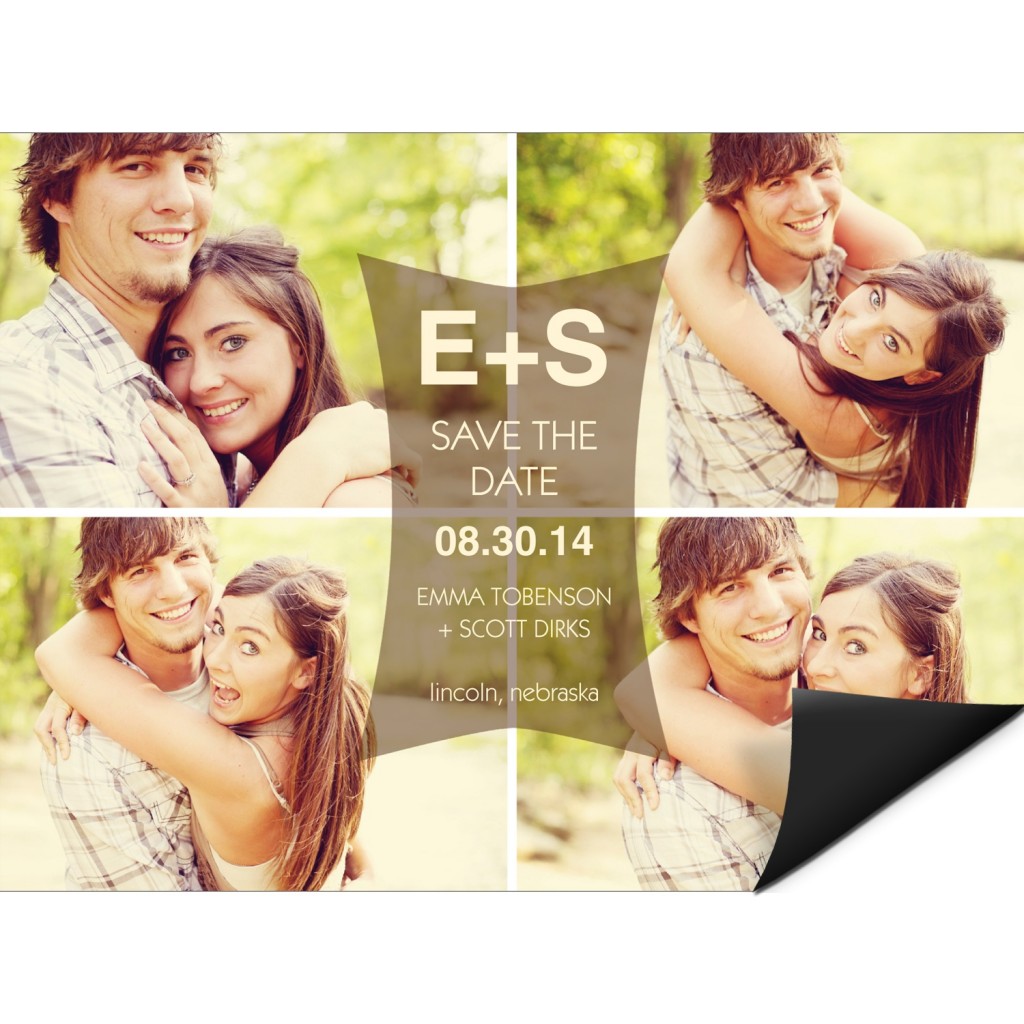 5. Rounding out our top 5 is our Love Squared Save the Date Magnets. This design is very straightforward and allows for you to share the date of your wedding and the location. It's simple, but gives the guests all the information they need to save your date.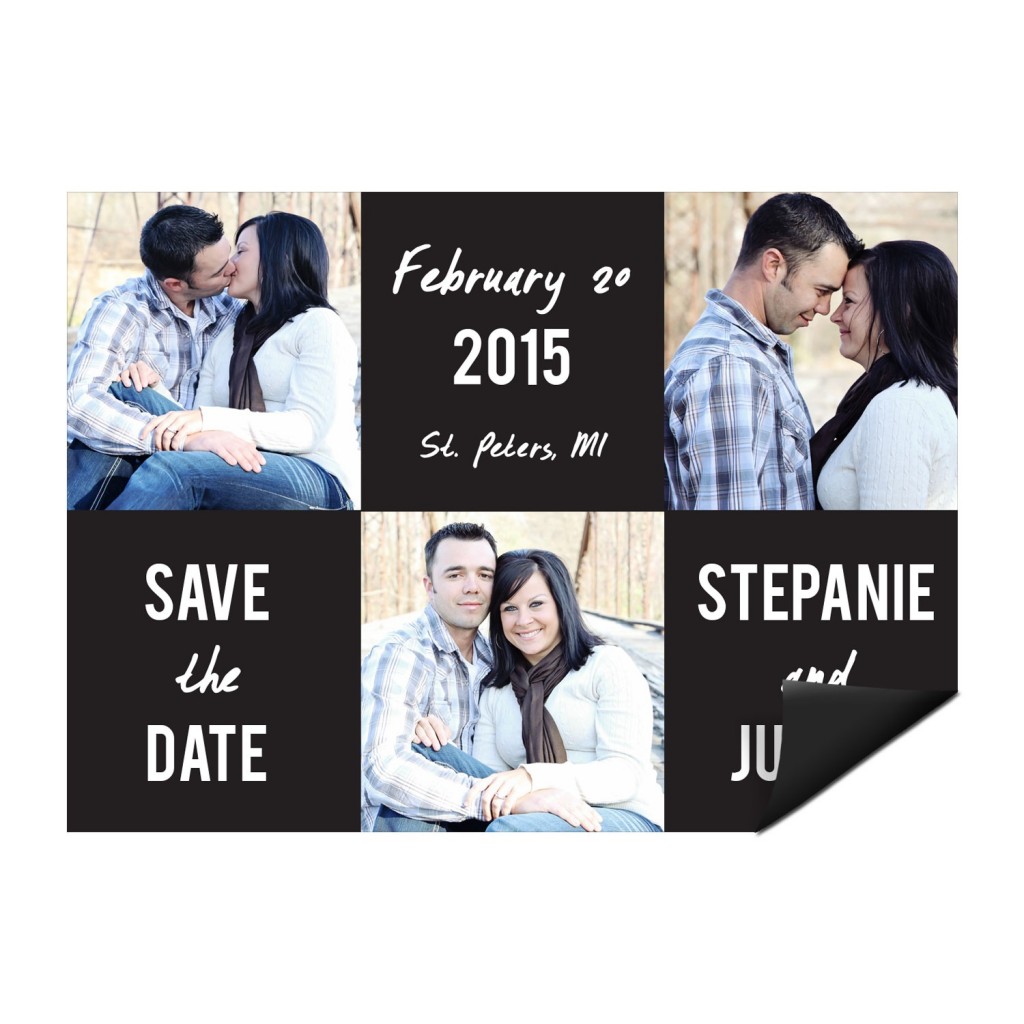 Is your favorite design in our top 5 best-selling save the dates? Let us know in the comments below. Shop our save the dates or keep reading our blog for more save the date ideas.