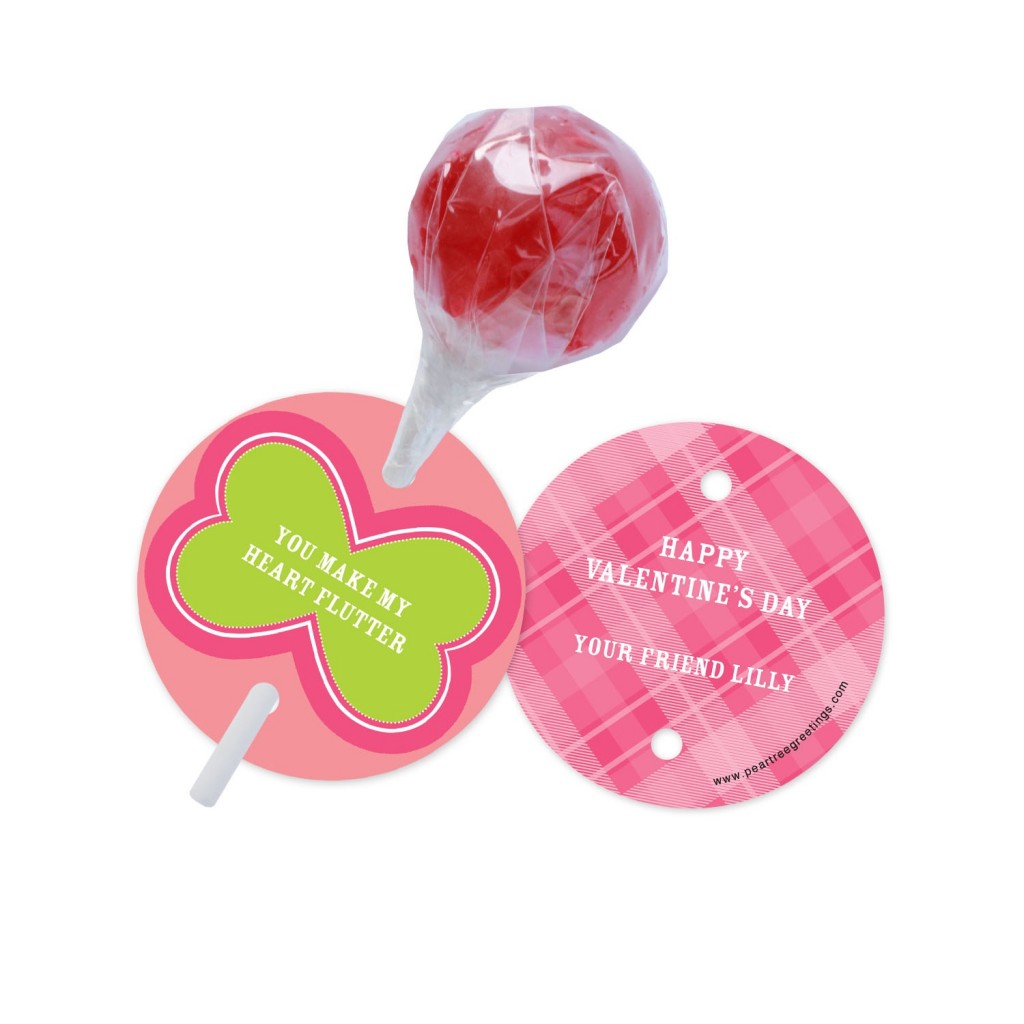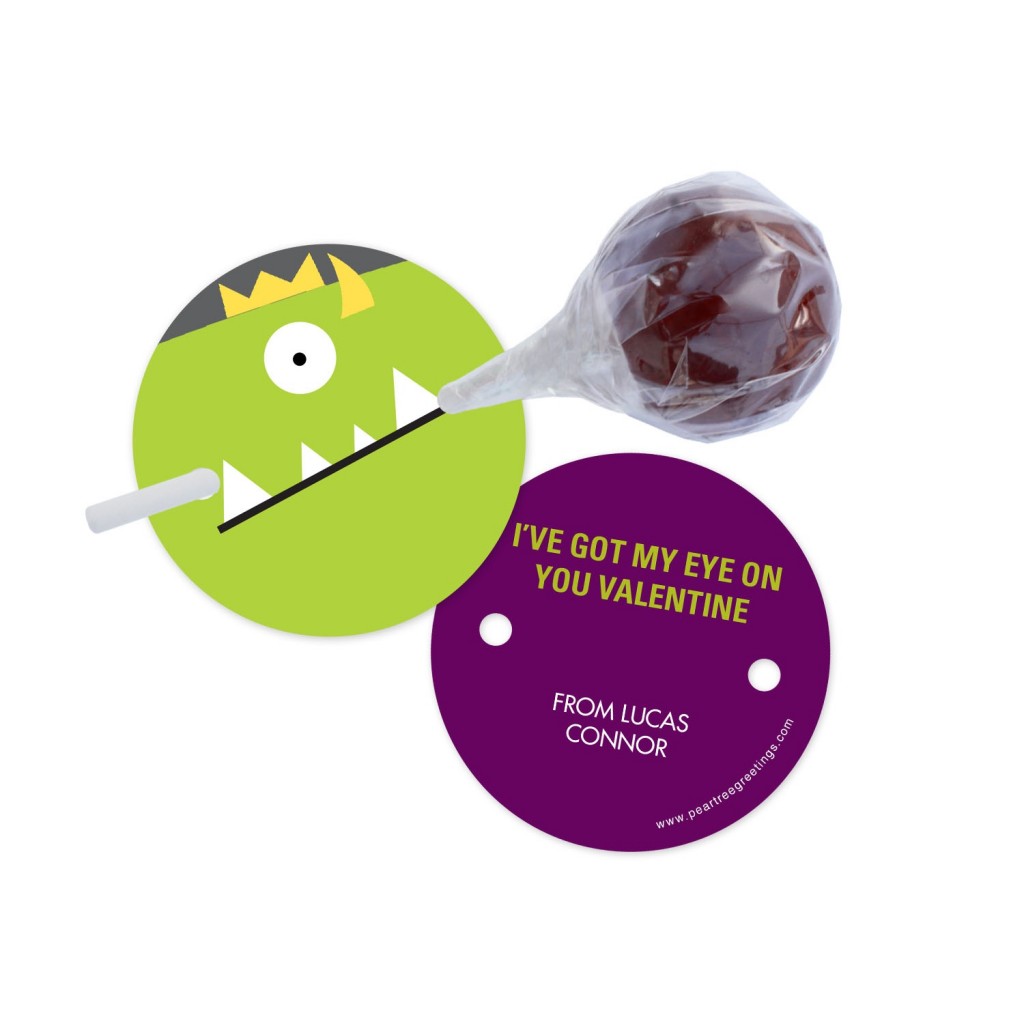 Kids love to hand out valentines at school and here's a way to make the big day even more fun. These
classroom valentines
do double duty as lollipop holders, with small holes for you to thread the stick through. They come in various shapes and sizes, and can be personalized with your child's name — much more fun than handing out the same old nameless treats that everyone else is passing out.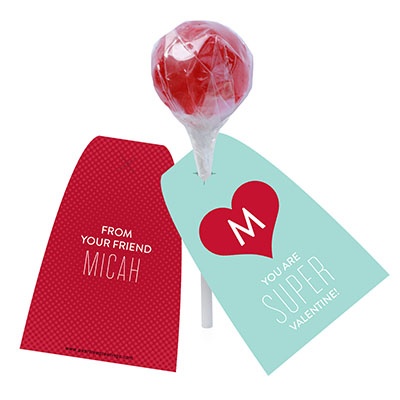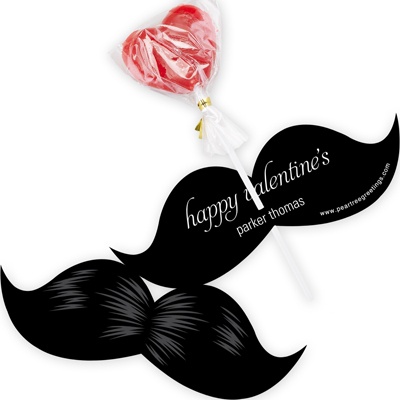 Choose a card that matches your kids' personalities, or let them choose. From a princess to a little monster, there is sure to be a theme they'll love. And since you can order them in quantities of 12, you can even order a few different kinds if you like!
Don't settle for off-the-shelf valentines when you can create your own custom classroom valentines at Pear Tree!