We
heart
Valentine's Day at Pear Tree. We really do. Over the past couple years we have put together darling videos of how to take great Valentine's Day photos of your little ones. Our Valentine's Day photo ideas cover props, printables, and lots of adorable smiles from the kids at Pear Tree. To inspire you this year, we wanted to share with you our best photo ideas that you can turn into
Valentine's Day photo cards
and send love to family and friends.
1. Glittery-gold backdrop. For this background, we used two sets of gold metallic curtains, right on top of each other. Inexpensive, and they come in many colors! Add cute heart-shaped sunglasses for an interactive shot.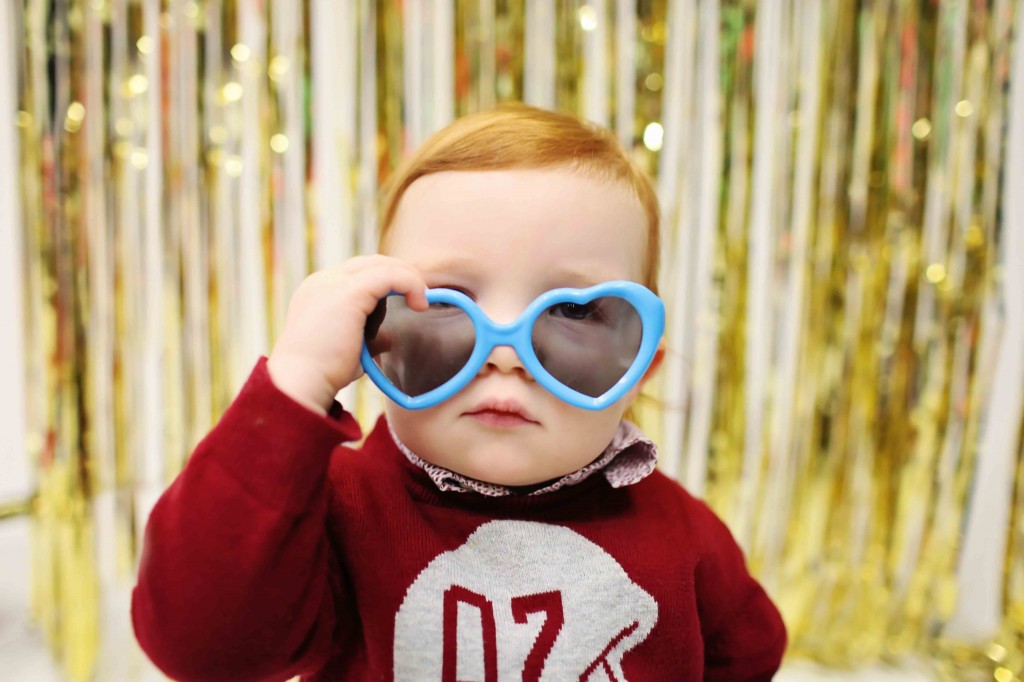 2. Soft & Sweet. We used a soft, textured rug that can be found at TJMaxx for this valentine to lay on. We added a cut-out heart in bright colors and a bright pink lollipop. The perfect amount of sweetness.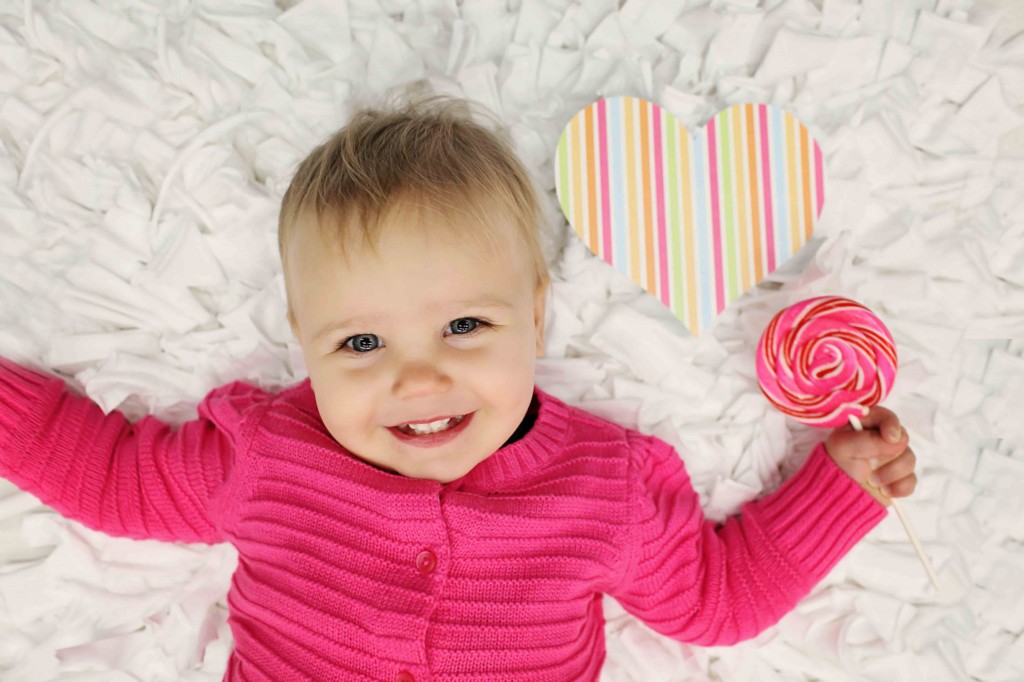 3. XOXO. This Valentine's Day photo is one of our top pinned! We used a chalkboard background and colored paper to cut out the letters 'XOXO'. We strung the letters with a thick, satin ribbon for added softness to the photo.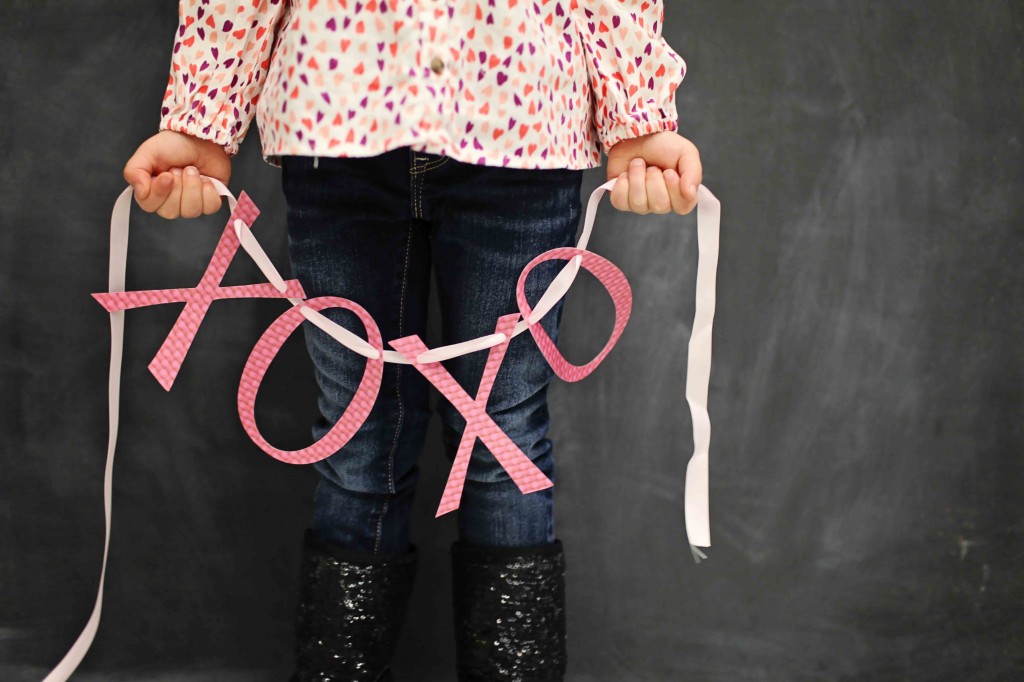 4. Classic paper chain. Get your kids involved to help make a valentine paper chain with fun designs in red, white and pink colors. Add a bright white chair for your valentine to sit on and snap away to capture those amazing smiles!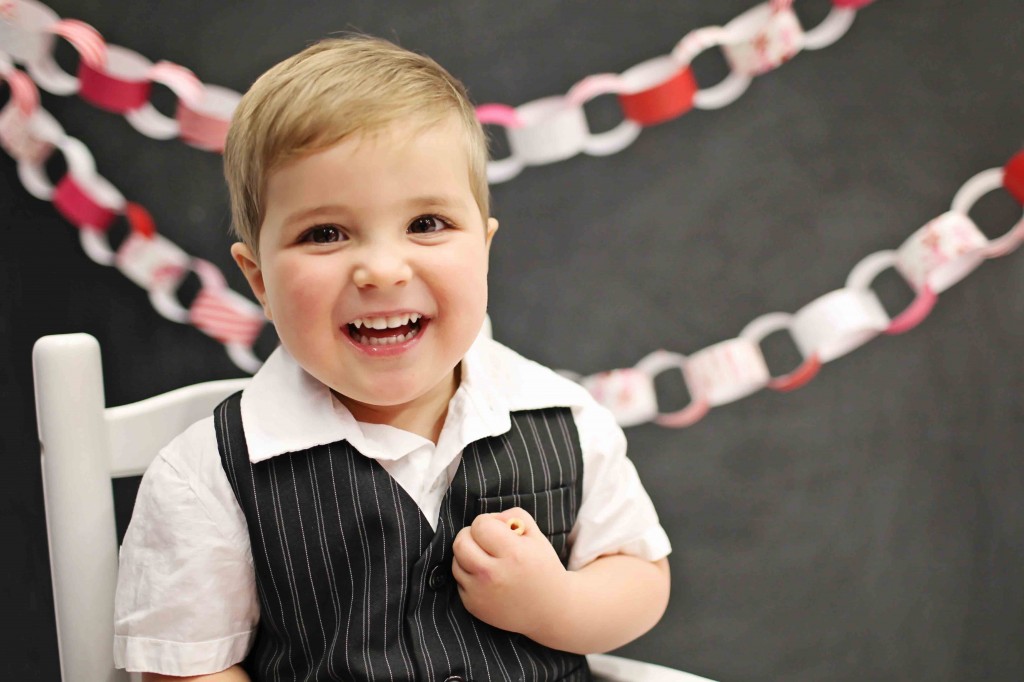 5. Pixie dust. This was one of our favorites to shoot. The kids had so much fun making a mess and not getting in trouble 😉 We continued using the chalkboard backdrop with white confetti (aka pixie dust) for a nice contrast. Put a little confetti in your child's hands and when you're ready with the camera, ask them to blow gently so you can still see their face.

6. Background banner. You can get this free printable banner from Pear Tree! Simply cut out the banner and string with white twine to hang against a white wall or backdrop. Dress up your kids in Valentine's Day colors and add heart-shaped cookies, a soft rug, or a white chair. Adorable!

There you have our beloved Valentine's Day photo ideas. To see these ideas come to life, watch our videos we put together from Photo Shoot 1 and Photo Shoot 2. And once you have your valentine photos, be sure to send the love with our Valentine's Day photo cards. You can already picture hearts melting when these are discovered in the mail.