Congratulations on the arrival of your little one! Now that you have ooo'd and ahhh'd and soaked in all the little dimples of your newborn, it's time to share all the picture-perfect details with family and friends so they can cherish the excitement, too. You'll want to choose
birth announcements
that bring out the best in your baby photos, but where to start?
Lucky for you, when our designers are creating new birth announcements, they are already thinking about ways to highlight your baby in the best way possible. Their designs usually include multiple photos in different sizes and shapes so you can use a variety of shots, combined with fun, stylish fonts that let you layer in even more personality. To make the selection easier for you, we wanted to share our 5 most popular baby announcement ideas. Simply click on the image to see more details.
#1. Taped Collage Birth Announcements. This announcement features 5 photo spots to show off your bundle of joy. The trendy washi tape design on the back adds the perfect touch. You can see how it'd be our top seller!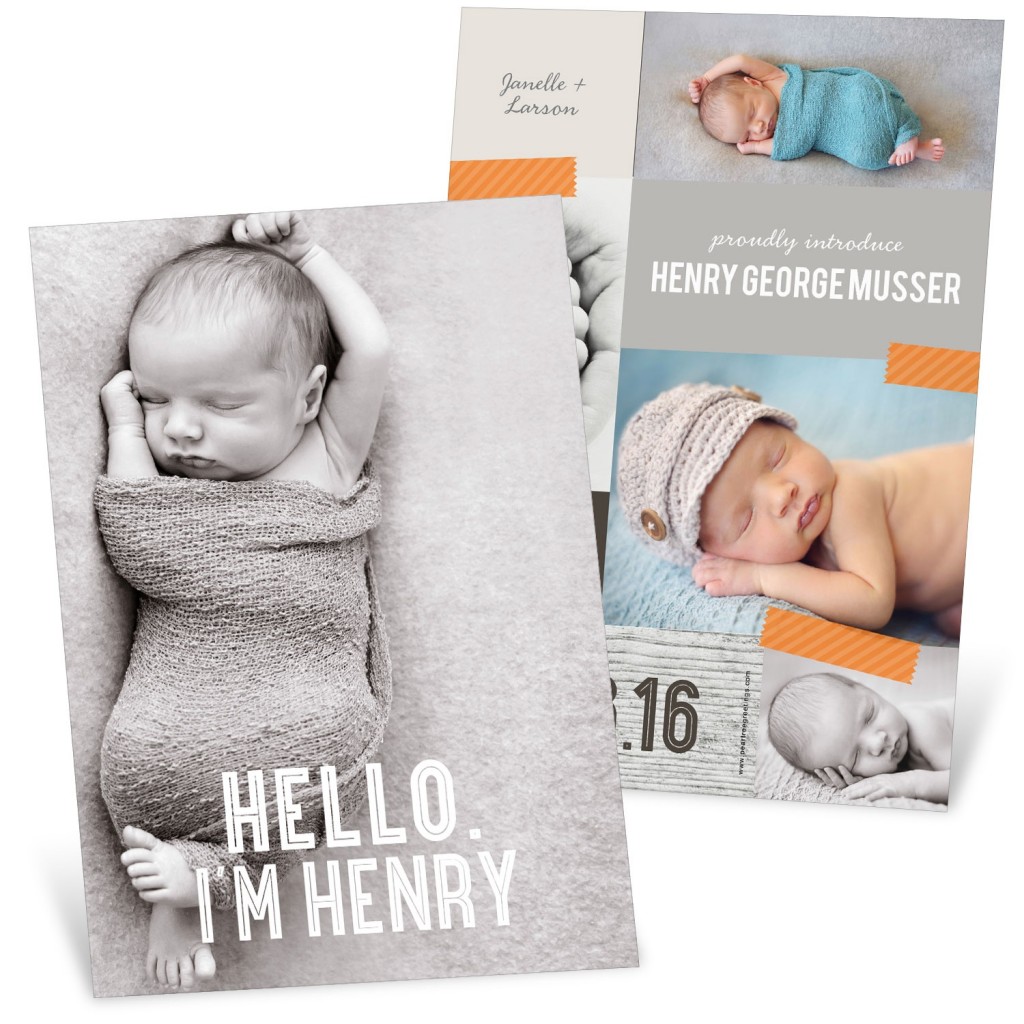 #2. Welcome Baby Boy Birth Announcements. These birth announcements are easy on the checkbook and yet, showcase your newborn exactly how you pictured. There's a total of four photo areas on this card and all colors can be personalized to your liking.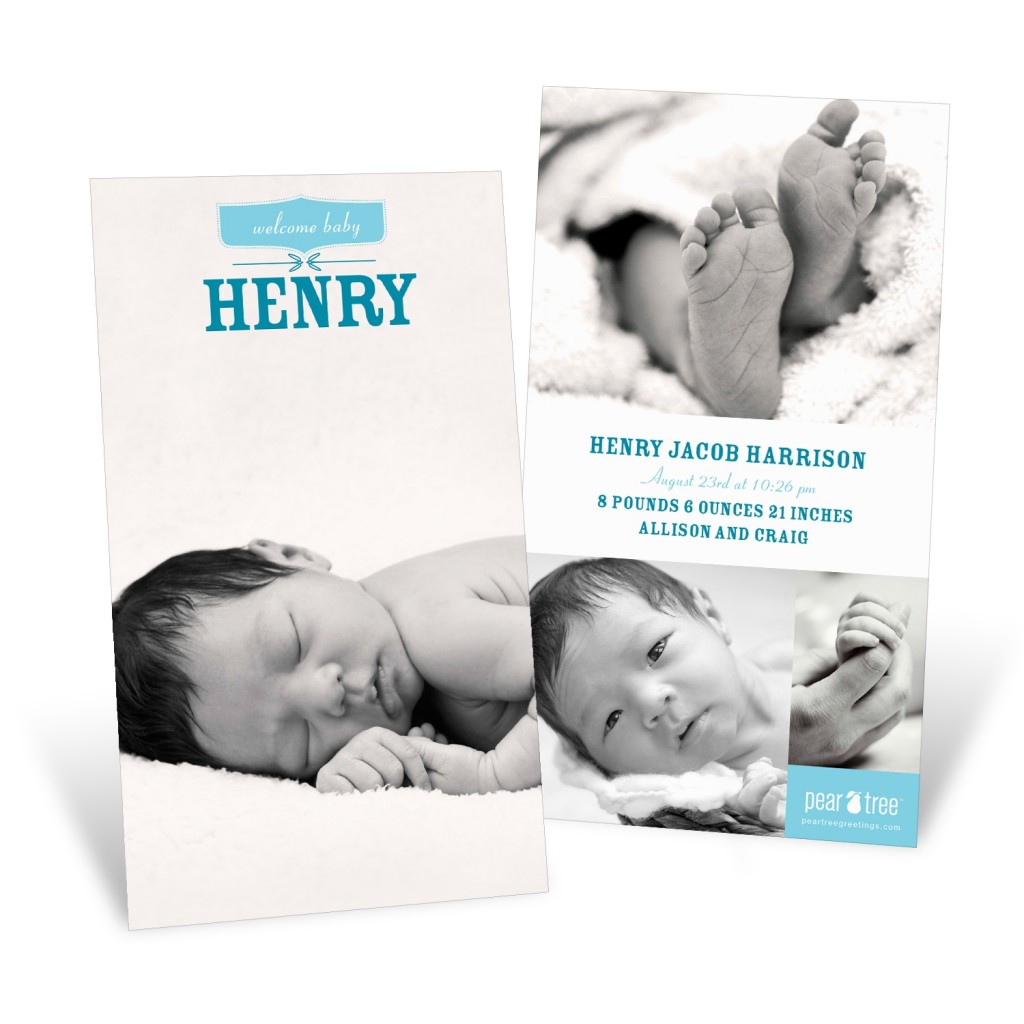 #3. Lasting Introduction Magnet Birth Announcements. We love this idea – a magnet birth announcement! Your baby is so darling, your family and friends can't help but keep it up year round.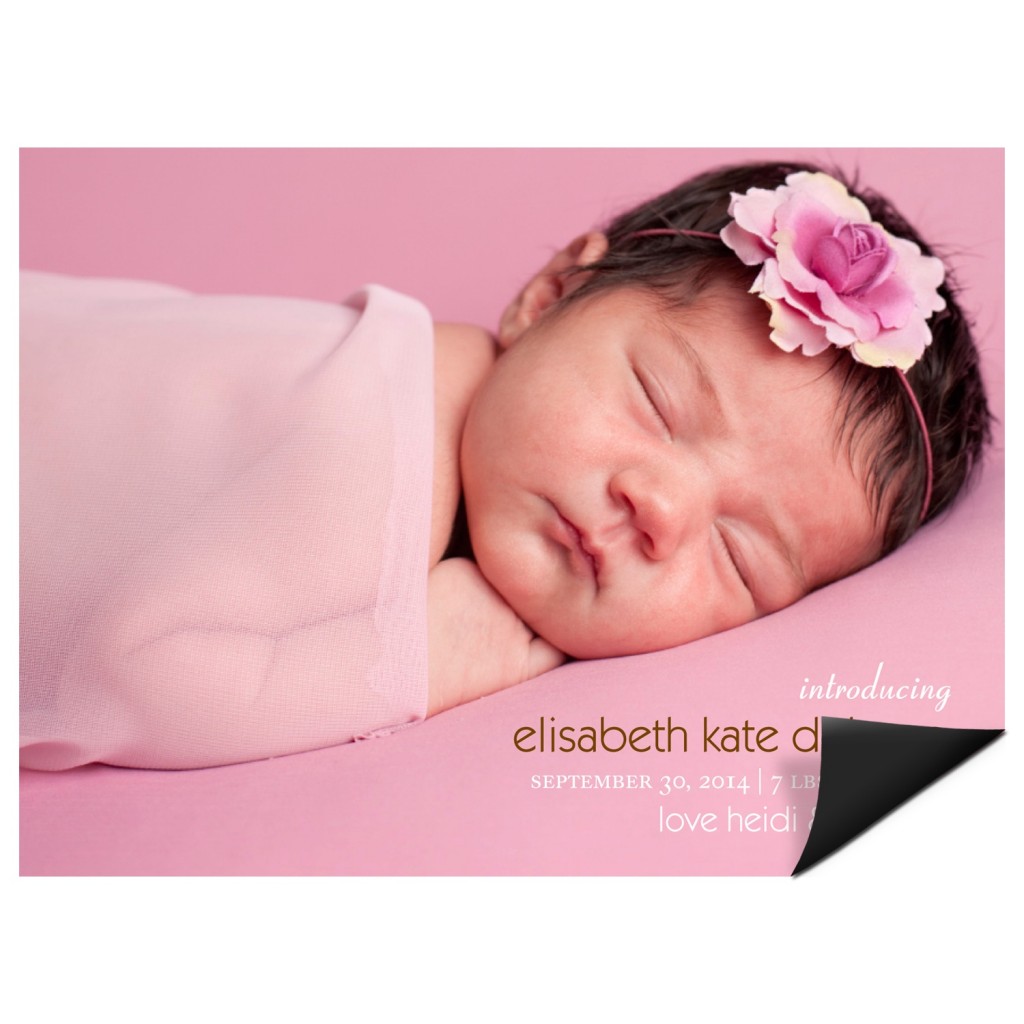 #4. Creative Girl Collage Birth Announcements. This sweet birth announcement features lots of photo areas for you to focus on the dimples, tiny toes and wee little fingers with loved ones.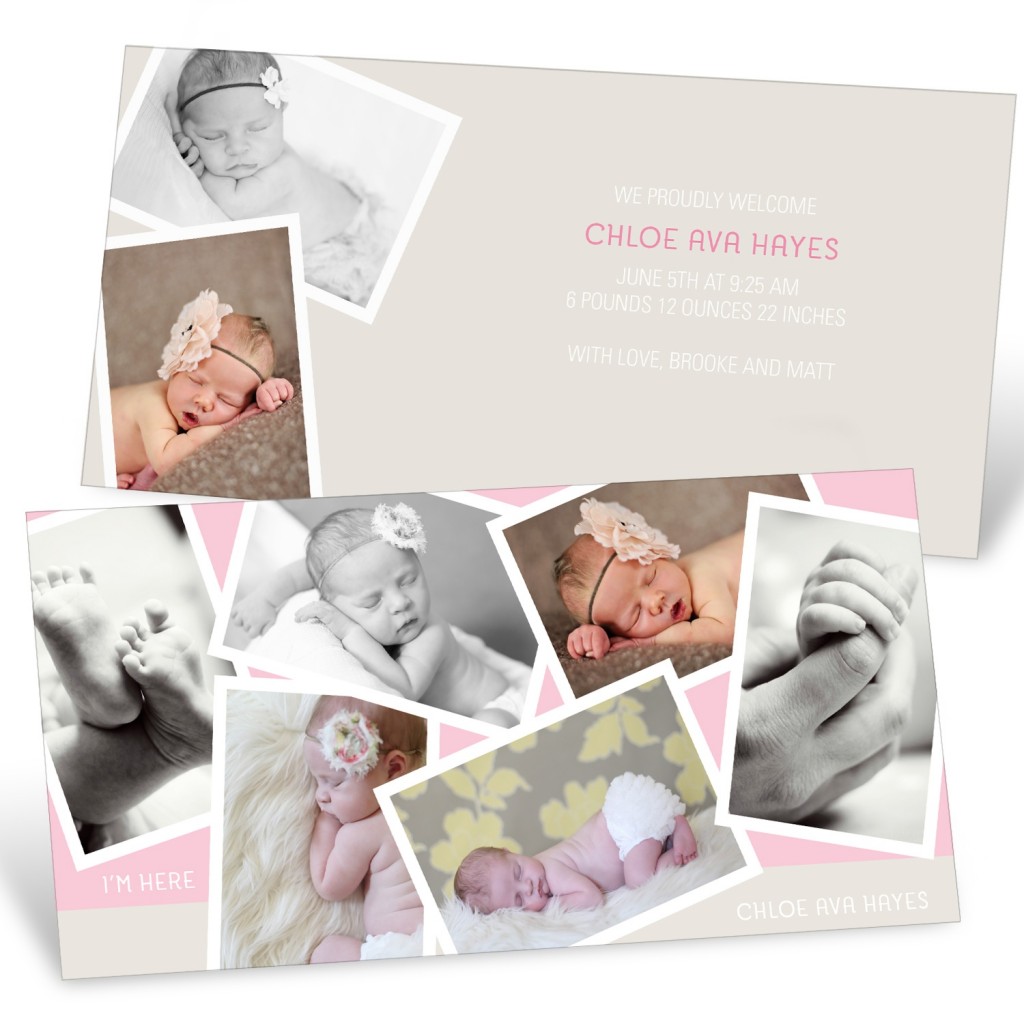 #5. Triple the Fun Birth Announcements. On the front of this card, it features three photos without text or design to let family and friends marvel at the cuteness of your baby. On the back, you get the trendy watercolor design that shares the details of your newborn with another beautiful photo.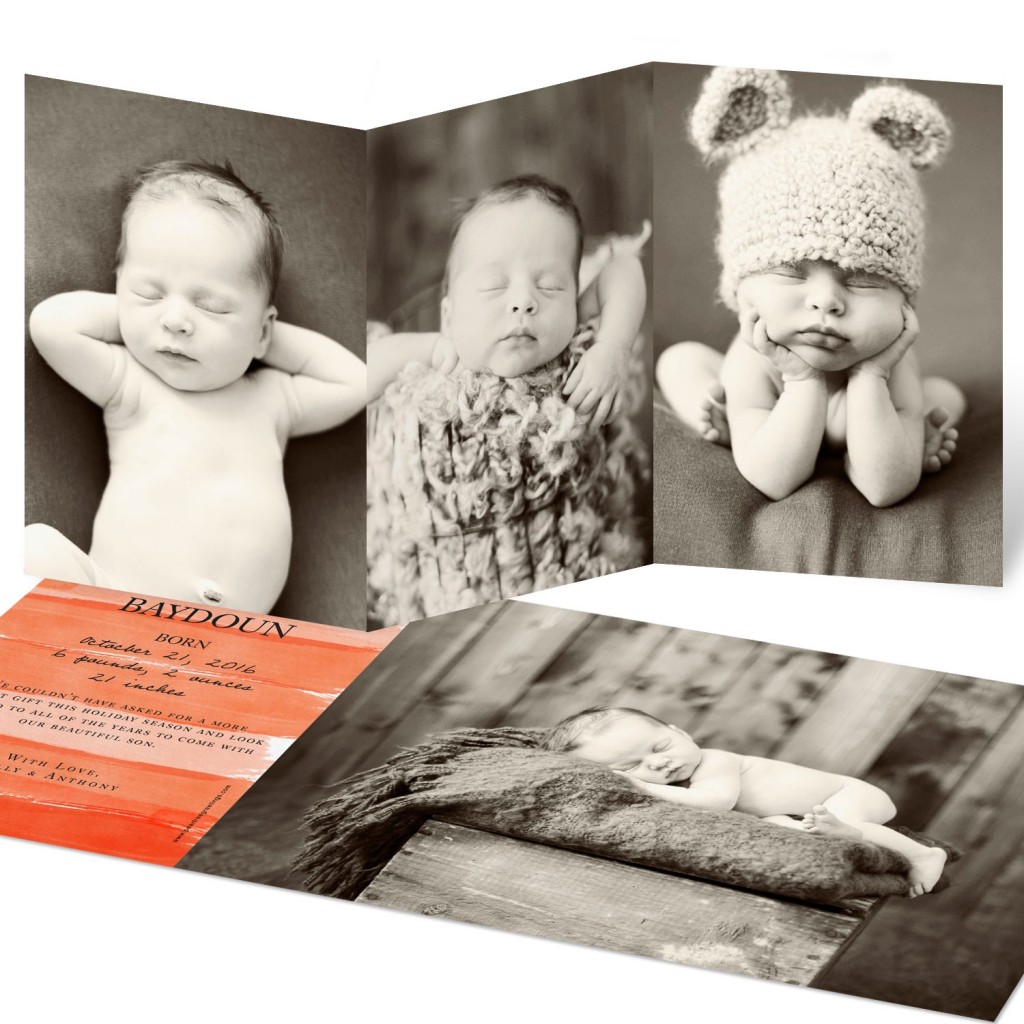 There you have our 5 most popular birth announcement ideas. Do you have a favorite? We'd love to hear from you in the comments below! Also, if you need inspiration ideas for newborn photo ideas, check out our Pinterest board or start personalizing your birth announcements!