Cards you created. Ideas we love.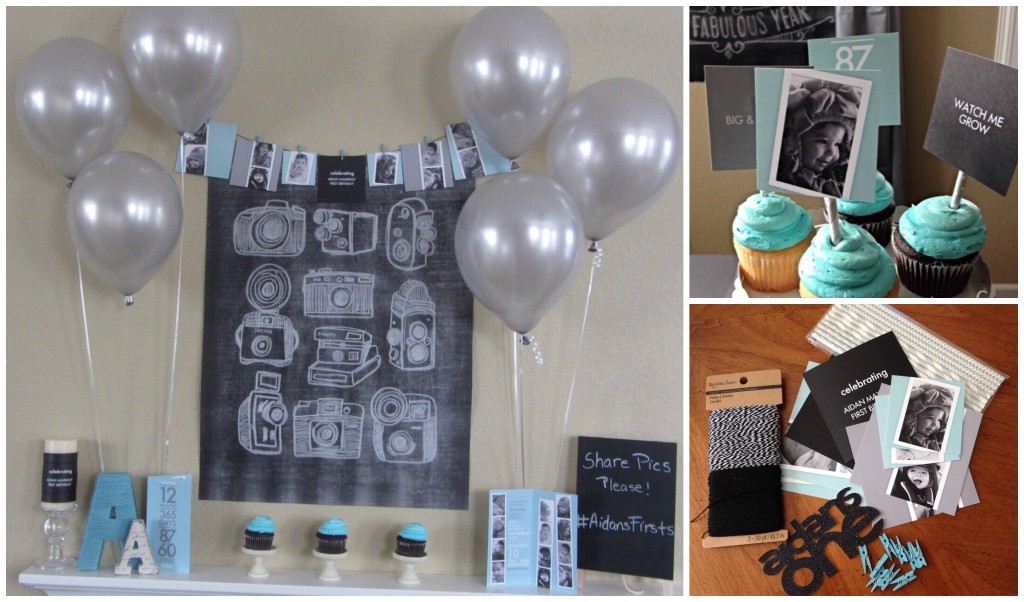 Happy 1st birthday to Aidan! Mom, Mary Beth, shared these photos of her son's 1st birthday with us on Instagram, and we just had to hear her story and see her 1st birthday party ideas. On her blog, Living the Simple Life, she talks about Aidan's birthday party and shares how special this birthday is to her and her family: "This party was bittersweet in more ways than one for me.  He is my last baby, so it's the last first birthday party that I'll host, but more importantly I never got to throw my first born son a party to celebrate this milestone.  After my first born passed away at 2 and a half months old, life gets put into a different perspective.  Each milestone with all of my children has been HUGE.  It was no different for my Little Man.  To be blessed to have a son again, to know that this is my last baby, to be able to see him reach each milestone, to have each month pass and still have him here in my arms…it has been nothing short of AMAZING!" We are so honored she chose to use Pear Tree for this special day.
We love seeing the way our kids birthday invitations can inspire a whole birthday party theme. Mary Beth used our Photo Booth Session First Birthday Invitations and created a photo-booth-themed party that focused on Aidan turning one. "One of my fave things about the invitation was being able to use pics of him from his whole first year and not have to be forced to only highlight one. We were celebrating all 12 months, 365 days, and 8760 hours of our Little Man, Aidan!"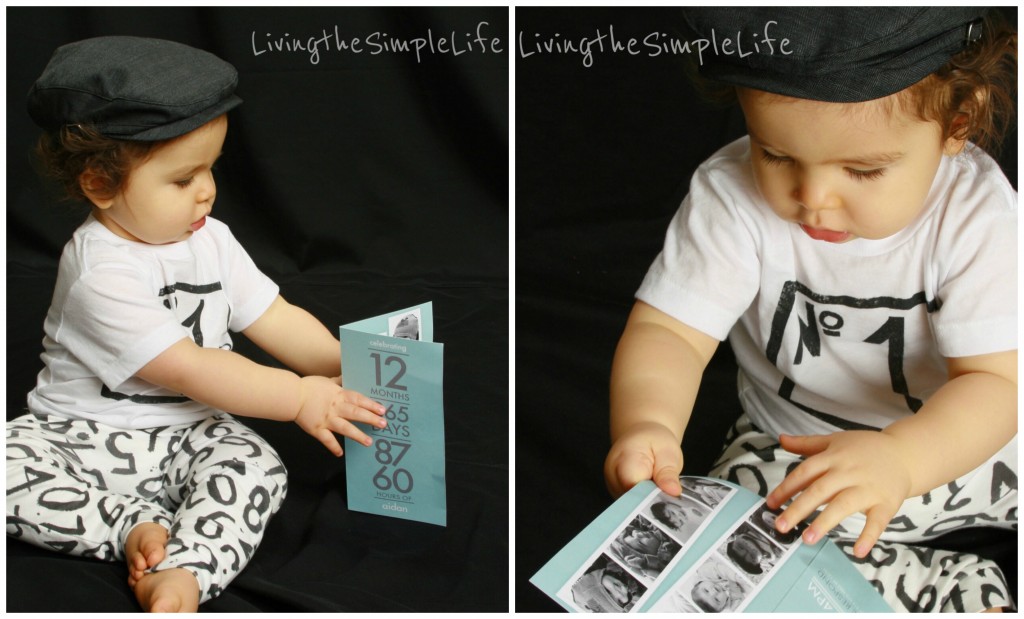 Mary Beth continued the photo booth theme by creating two backdrops. She used CaravanShoppe to get the digital versions of the artwork and printed it off at her local Staples. The large print of these cameras are perfect for this photo booth theme. She also personalized matching Photo Booth Session kids party decorations and strung them across the backdrop with twine and mini clothespins. She added white balloons with cupcakes, wooden letters and the birthday invitation to the mantel. It makes it such a nice focal point in the living room.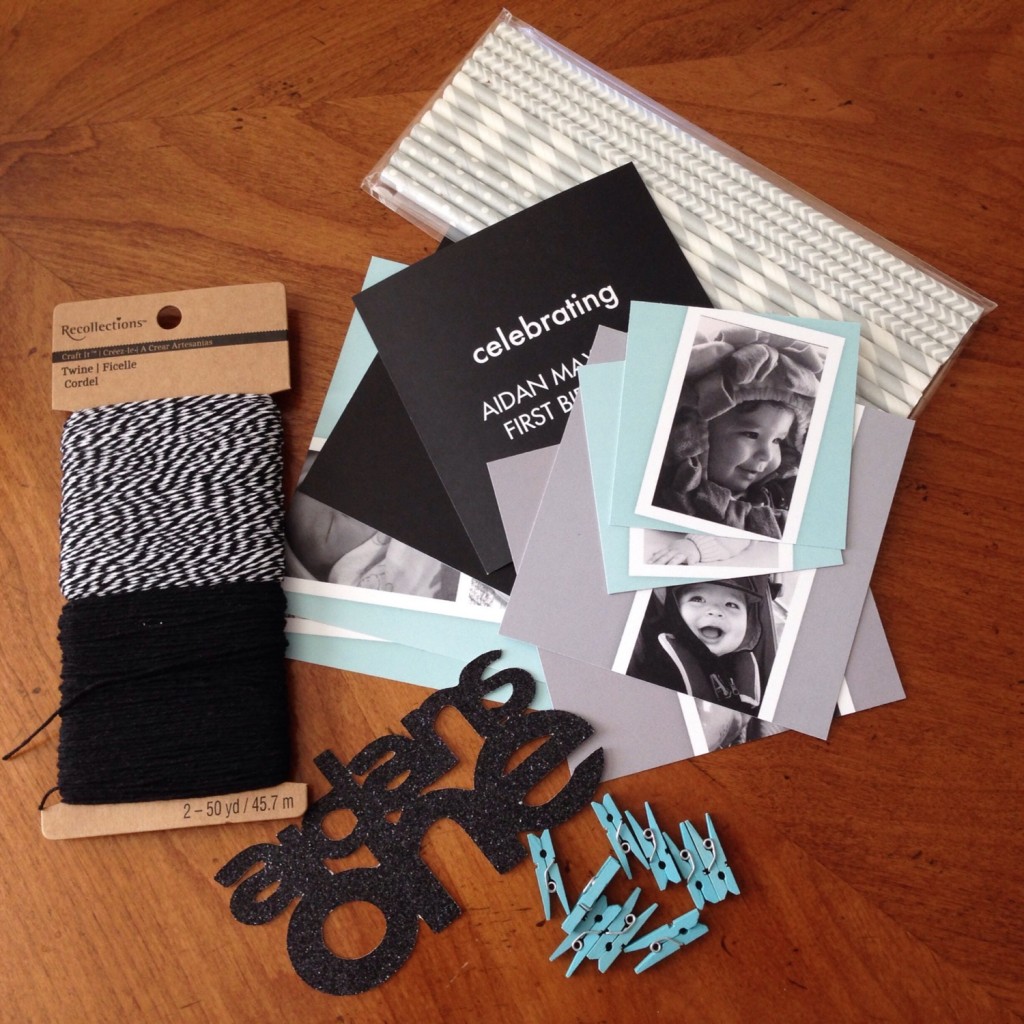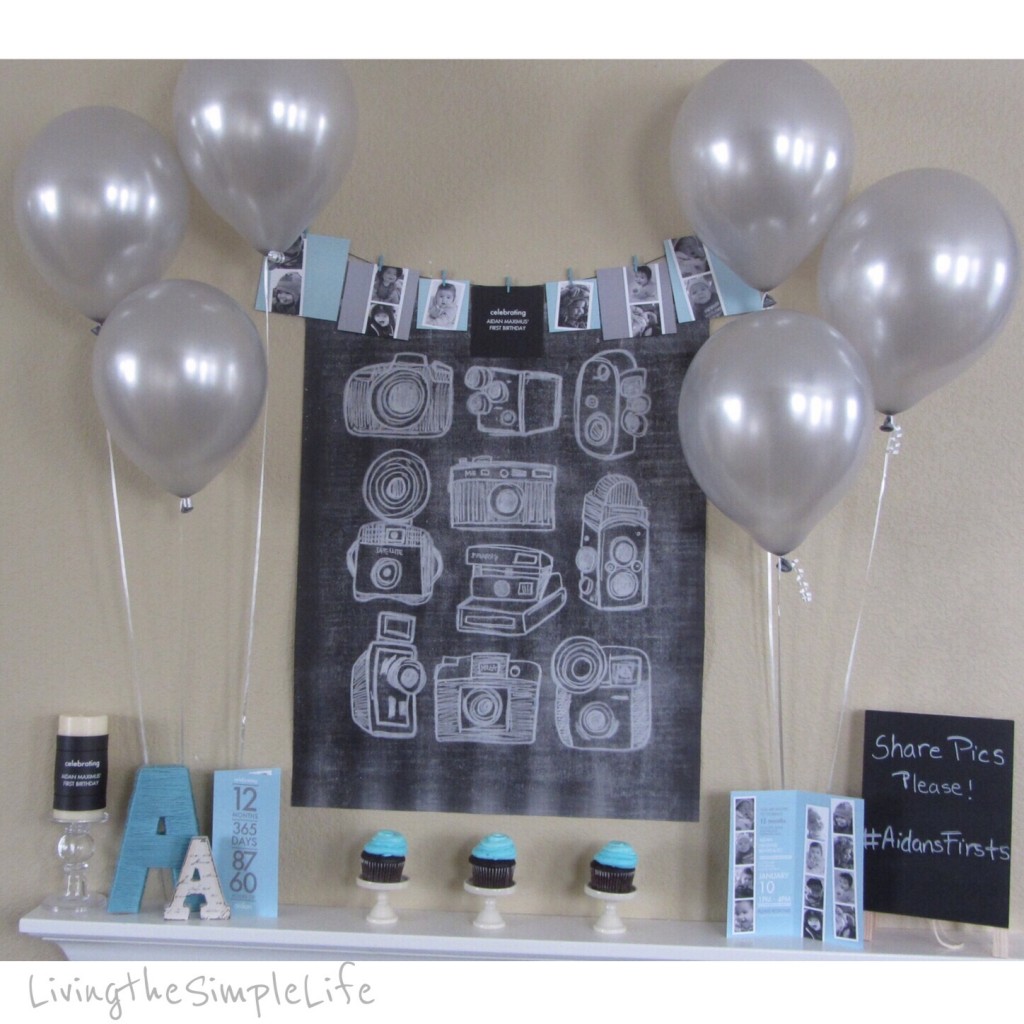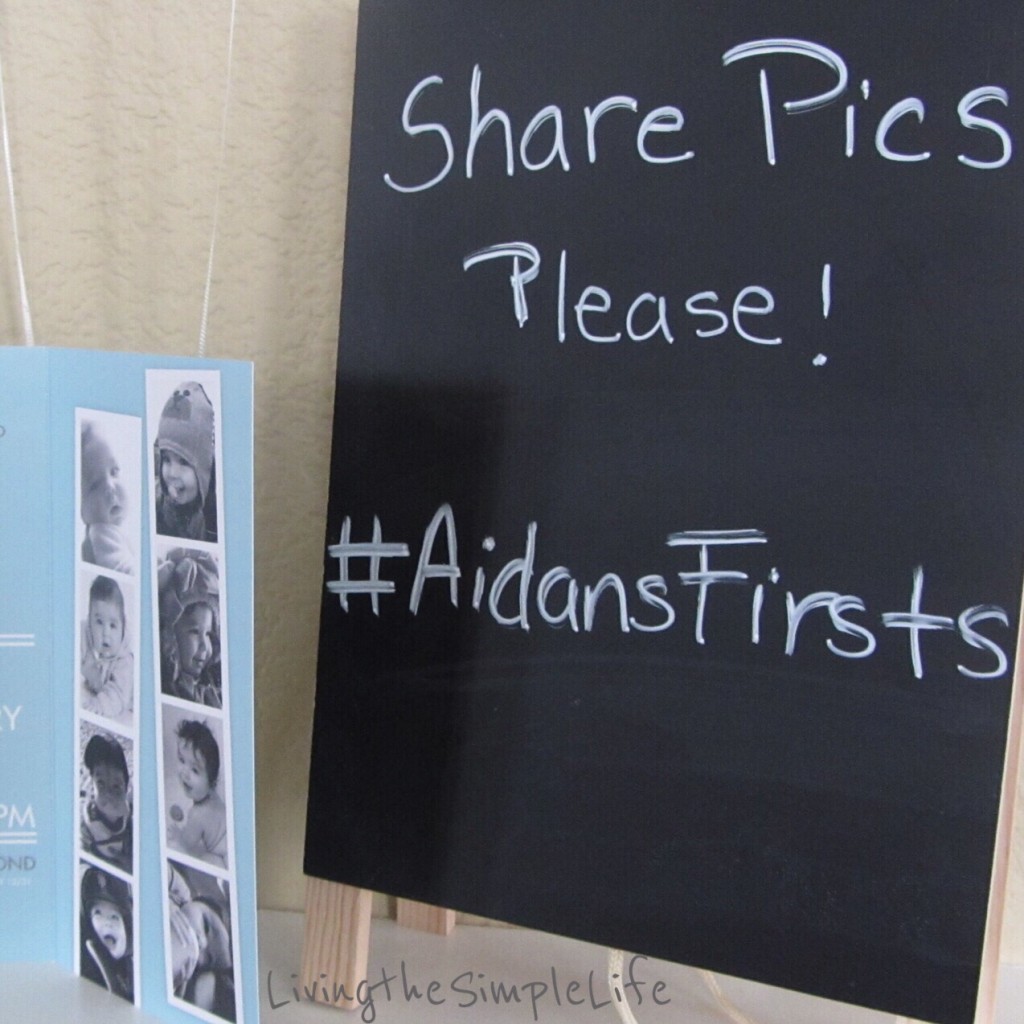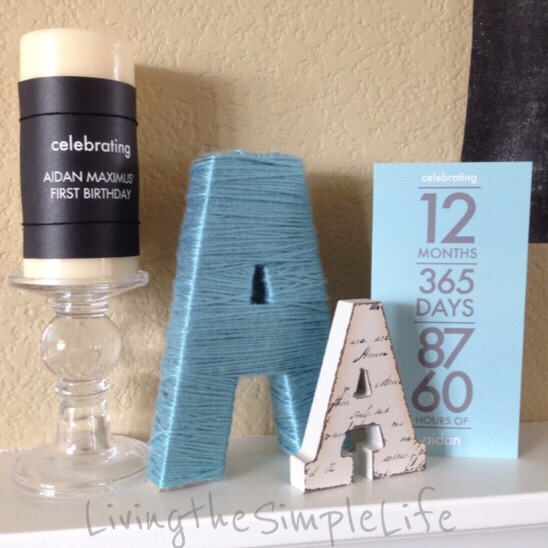 Mary Beth also created this 1st birthday sign with CaravanShoppe and used it as a background for the dessert table (and later the backdrop for the photo booth for guests). She continued with the light blue & black color scheme from the invitation and added party decorations streaming from the ceiling. She had blue cupcakes and cake for guests to enjoy. On the cupcakes she added party decorations as cupcake toppers and made a sign that says "aidans one" for the cake.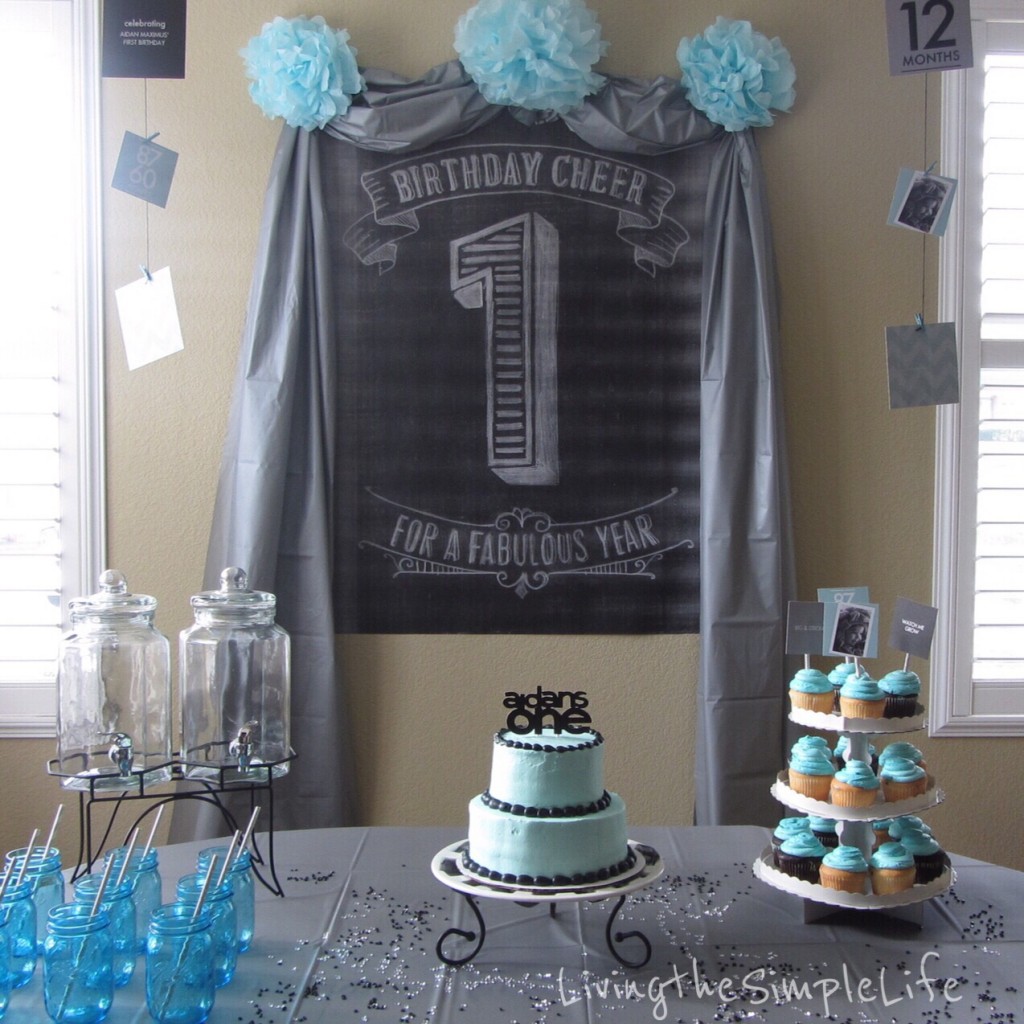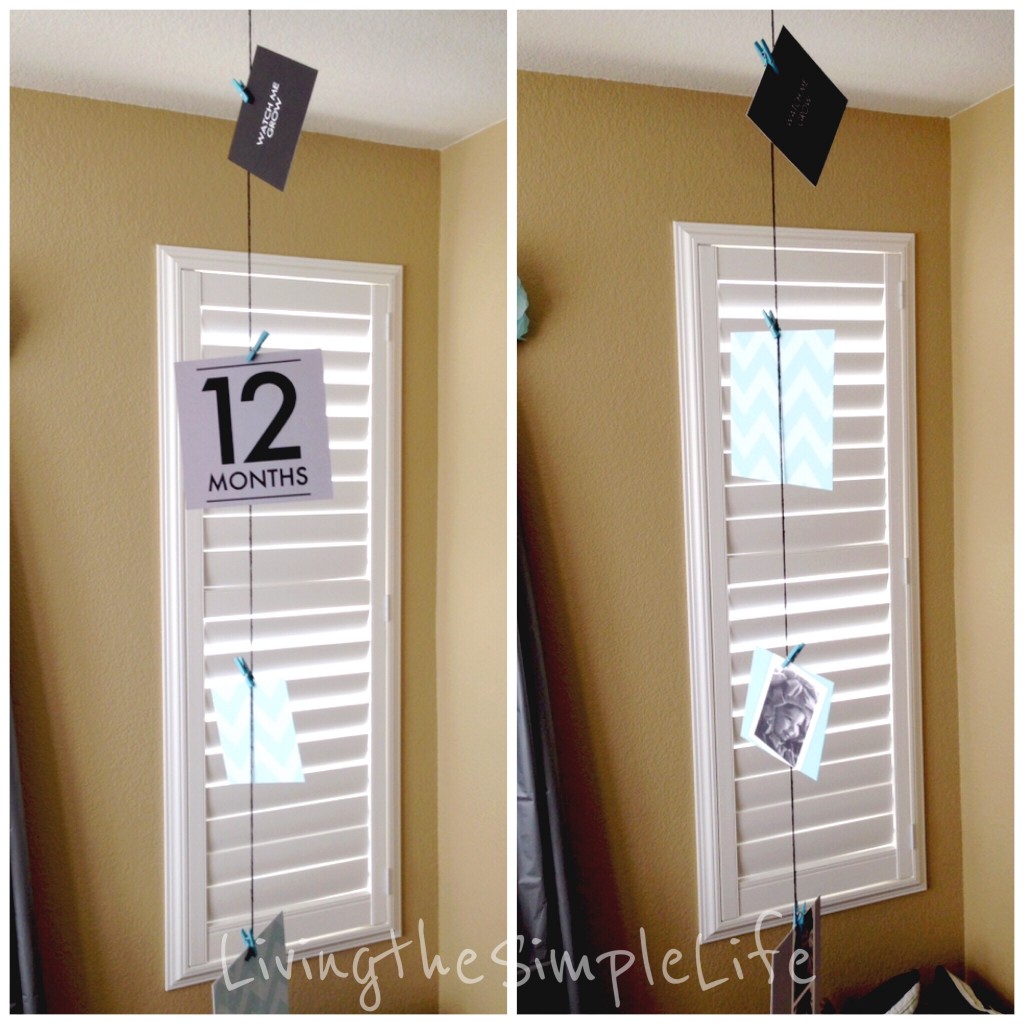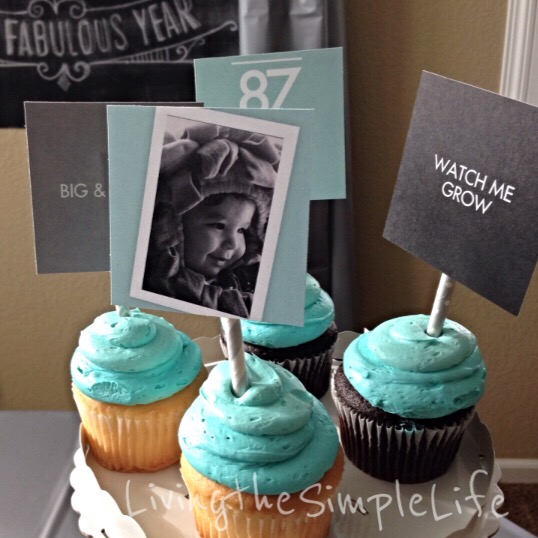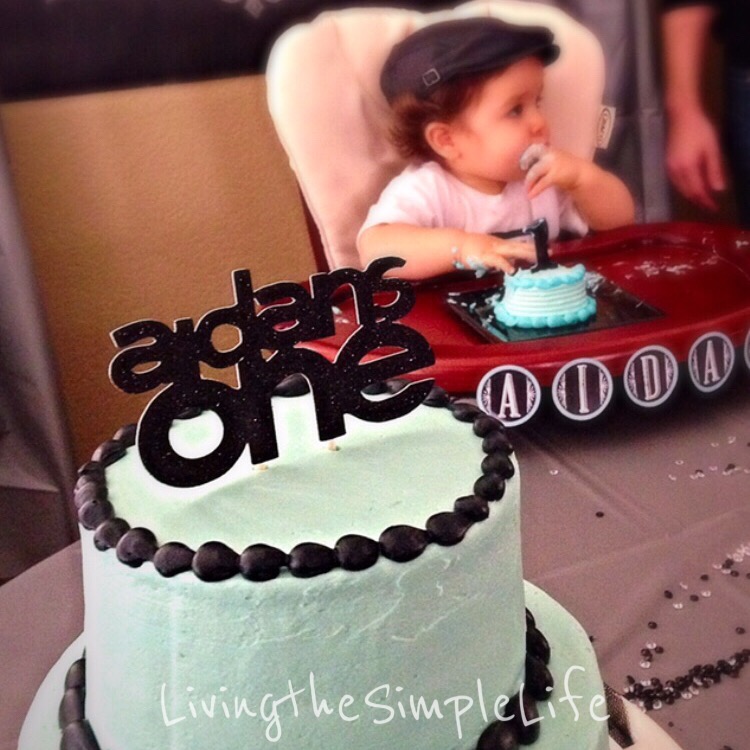 What's a photo booth themed party without a photo booth?! Guests were encouraged to take photos with the guest of honor to commemorate this exciting day!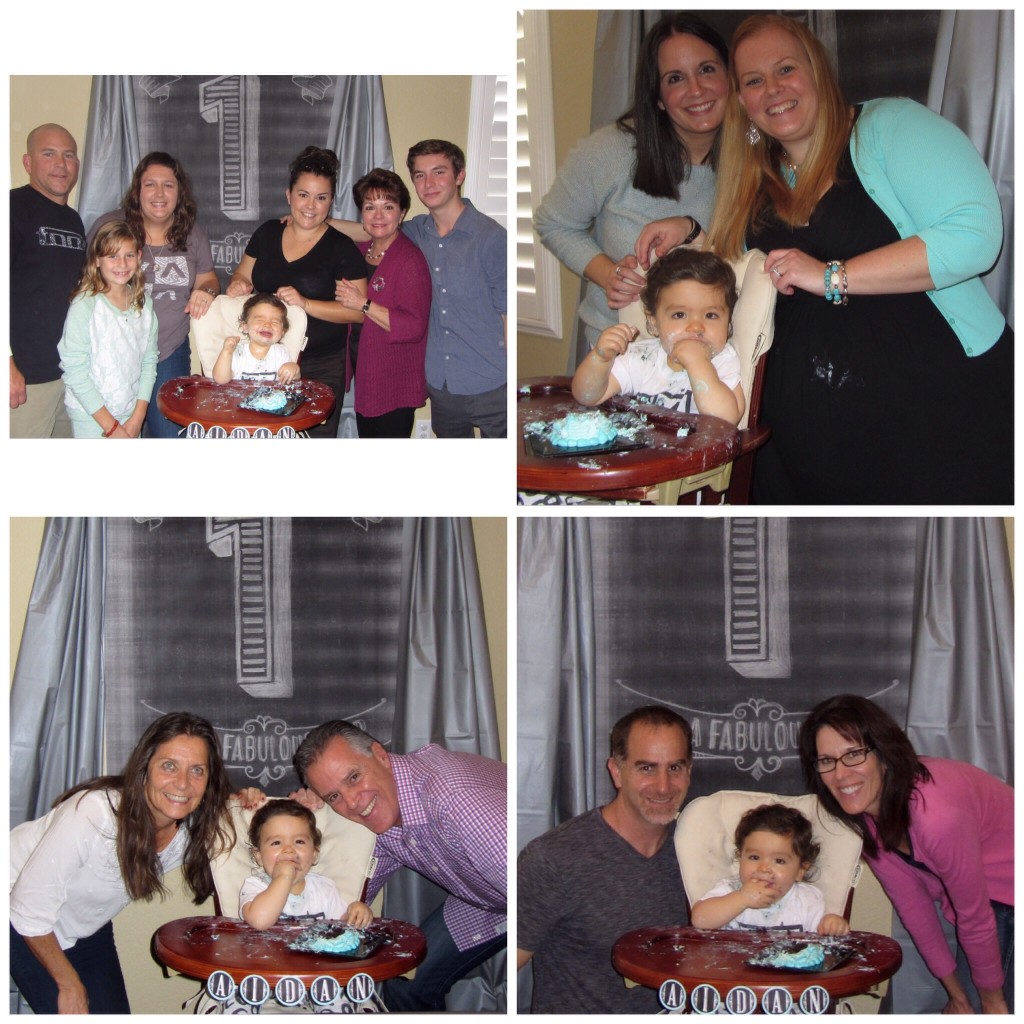 After the party, Mary Beth continued the theme with matching Photo Booth Session kids thank you cards. It was the perfect way to thank family & friends for attending this special 1st birthday party.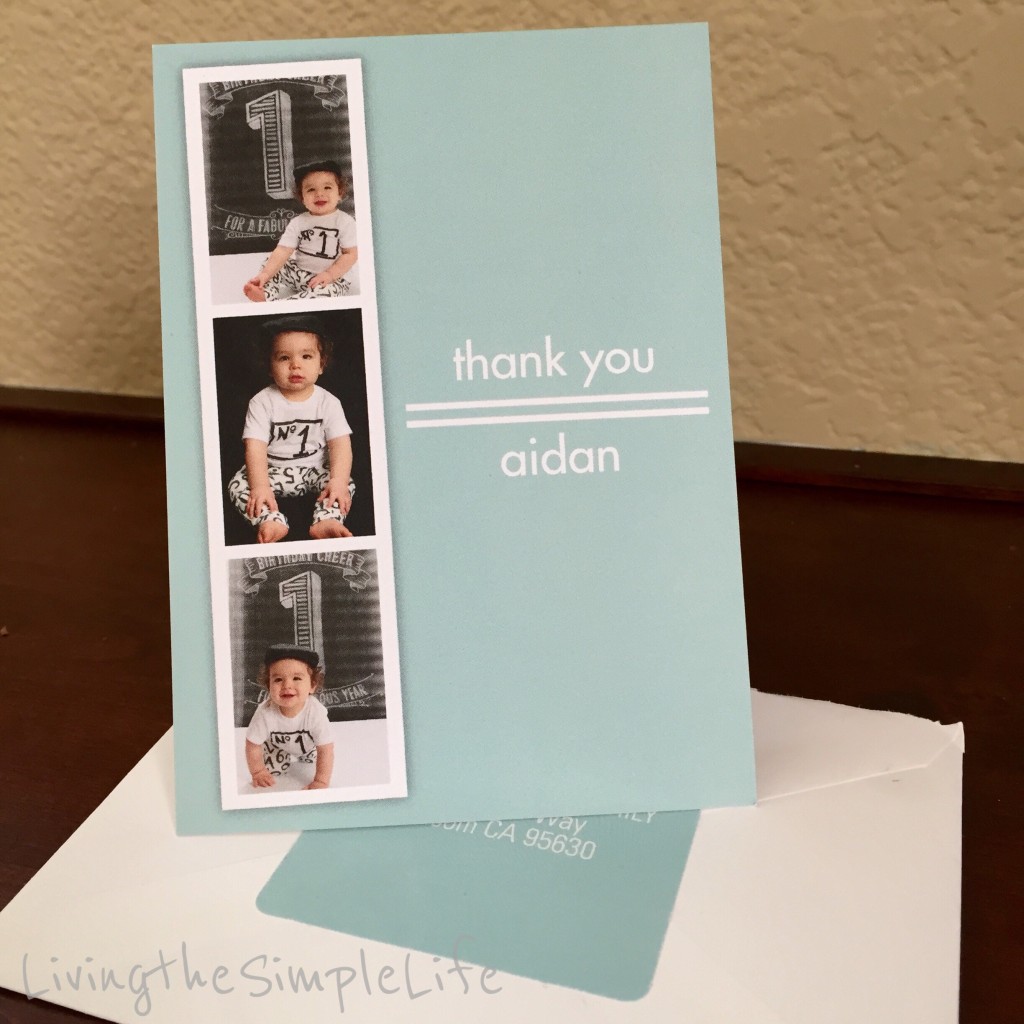 A big thanks to Mary Beth for sharing these 1st birthday party ideas with all of us. For all the details of this party, please visit Living the Simple Life. Find your birthday theme by shopping our kids birthday invitations or keep reading our blog for more 1st birthday party ideas!