We love our new
baby shower comment cards
because you can do so many things with them. Baby shower games and activities are always hard to plan because many can be so silly that they're just plain intolerable for adults. Here's a baby shower idea that gives the mommy-to-be something to take away as a keepsake of the day.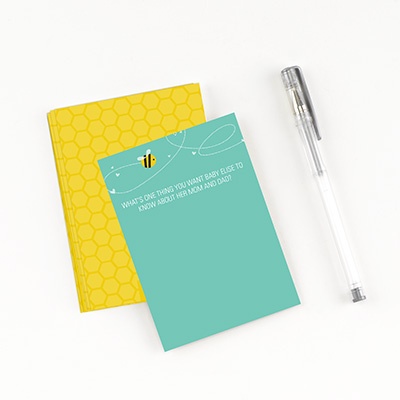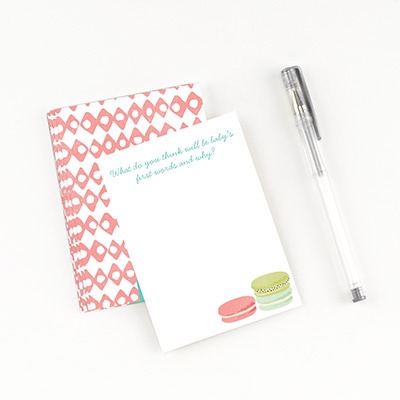 Pear Tree's baby shower comment cards can be used to ask your guests a thought provoking question, give parenting advice, let the new parents know the fun they're in for, or just for laughs. It's all in the way you phrase the question. Guests can fill them out before they arrive, or you can make writing and reading them a baby shower activity. Here are some of our ideas for thought starters, but you know your audience best. Feel free to think of your own!
What do you think will be Baby Carter's first words and why?
Give the new parents your best advice for raising kids.
What's one thing you want Baby Elise to know about her mom & dad?
What should Baby Sutter know about her beautiful mommy?
Write your favorite nursery rhyme for Emily to read to baby.
What can Mary Ellen look forward to in motherhood?
What features do you hope Baby Paulson will inherit from her mommy?
Best of all, these baby shower comment cards match some of our best-selling baby shower invitations, or have solid colors that you can change to match your shower colors. Try this baby shower idea at your next shower and create keepsakes the new parents will treasure!