Everyone loves our
monster birthday invitations
, so we thought you might like to see all of the different kinds of monsters we have, from three-eyed monsters to cut-out monsters and monster lineups. It's not easy to be a monster these days, especially a cute one, but we've got quite a few we think you'll love. Some of these monster birthday invitations let you incorporate a photo of your own little monster, and some don't.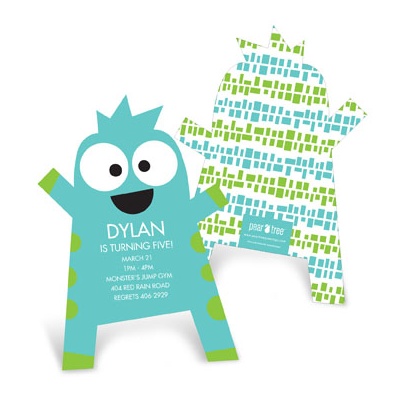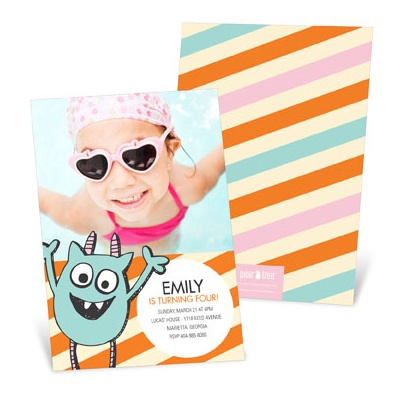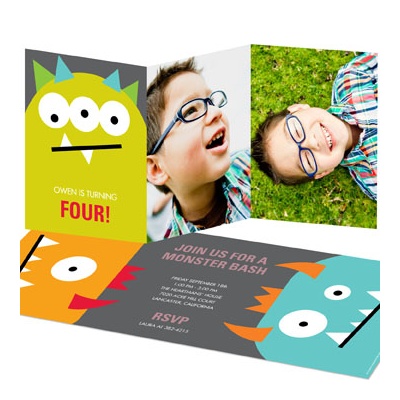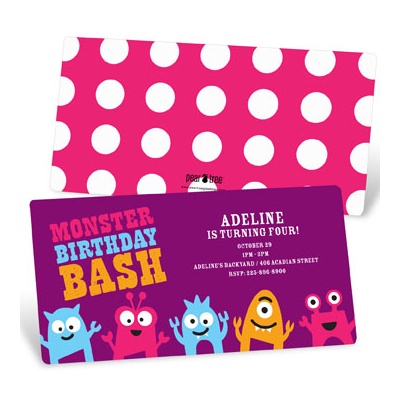 We just love these little monsters and hope you do, too. Once you've chosen your favorite monster birthday invitations, look for matching kids party decorations to go with your monster theme!

As the marketing copywriter for Pear Tree, Cathy knows how intimidating writing a Christmas card or thank you note can be. When she is not writing, she is busy gardening, doing DIY projects around the house or trying to keep her three teenage boys in line.