Skip the plastic stork and put up a new
baby yard sign
to let all the neighbors know if it's a boy or a girl! These personalized yard signs let you share your news in a big way, along with the baby's name, birth date, and any other details you choose. Everyone wants to know, so don't keep them in suspense.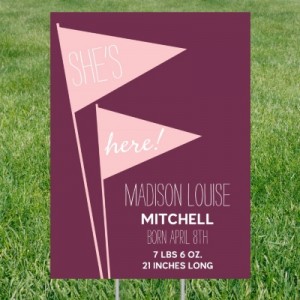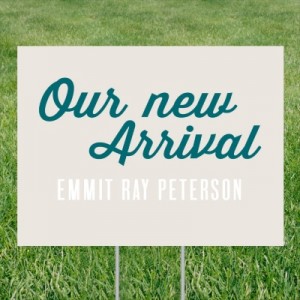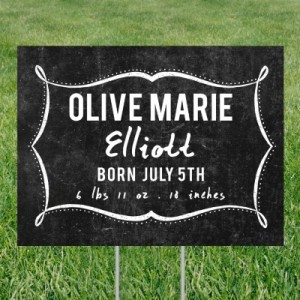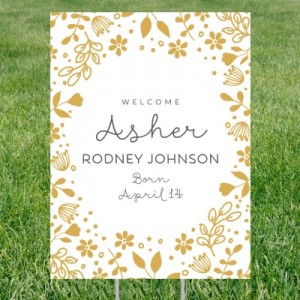 You can even create the sign to match your birth announcements, though that's completely up to you. Shop our birth announcement yard signs for a yard sign all the neighbors will appreciate.

As the marketing copywriter for Pear Tree, Cathy knows how intimidating writing a Christmas card or thank you note can be. When she is not writing, she is busy gardening, doing DIY projects around the house or trying to keep her three teenage boys in line.