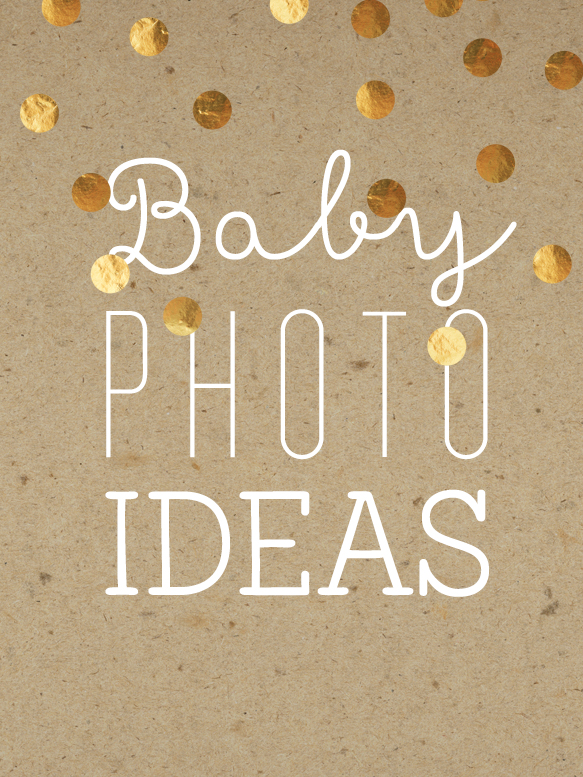 Capture those sweet smiles, tiny toes and chubby cheeks in a way that will make your family oooo and ahhh when they receive your birth announcement featuring your new little one. Below, we share our top 4 new baby photo ideas and how to incorporate them to make a standout 
birth announcement
!
1. Easy on the props. You want your little one to be the main focus, so remember to keep it simple. A prop such as a hat, tie, basket or bucket can make the photo and add personality and a soft sweetness. See how beautiful this Gilded Frame Baby Girl Announcements turned out with these subtle props and a hint of rose gold foil!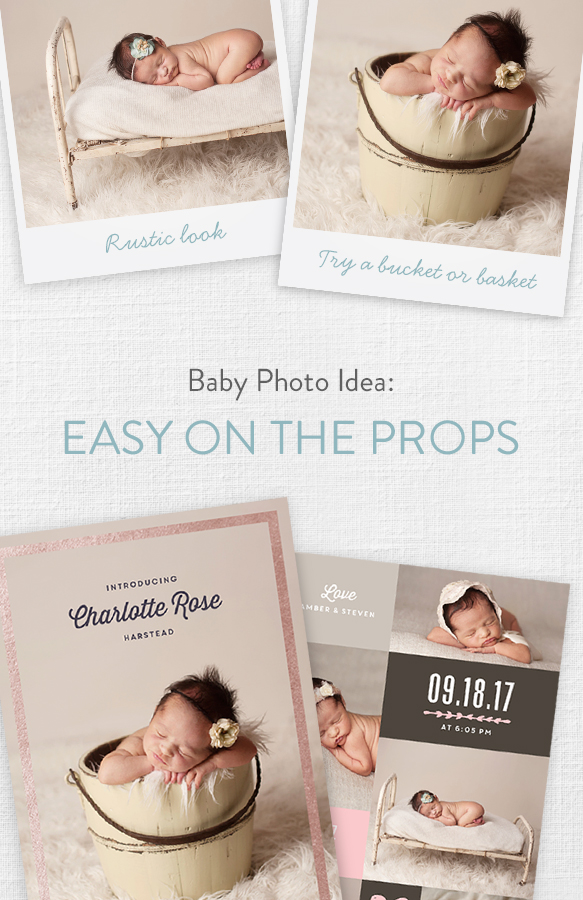 2. Get close up to highlight those important features of your newborn. Everybody wants to see the details, so be sure to get close ups while you can of their toes, cheeks and fingers. This Foil Flower Bed Baby Girl Announcements captures the squishable cheeks and ten little toes that are ready to be tickled.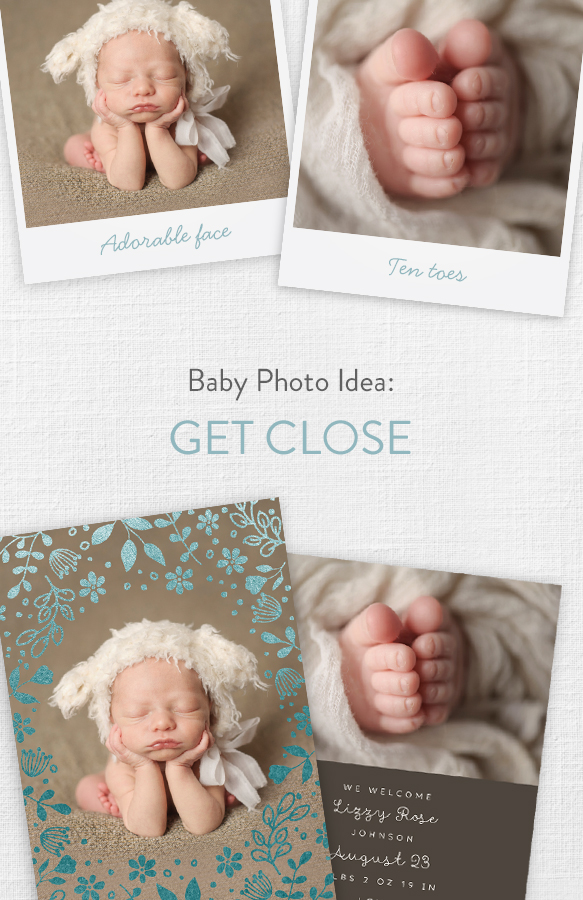 3. Let them sleep. They are so perfect and peaceful when they are asleep, so capture those moments. I mean, what's sweeter than a sleeping baby? This little boy is catching some Zzz's on this Foil Confetti Welcome Baby Boy Announcements.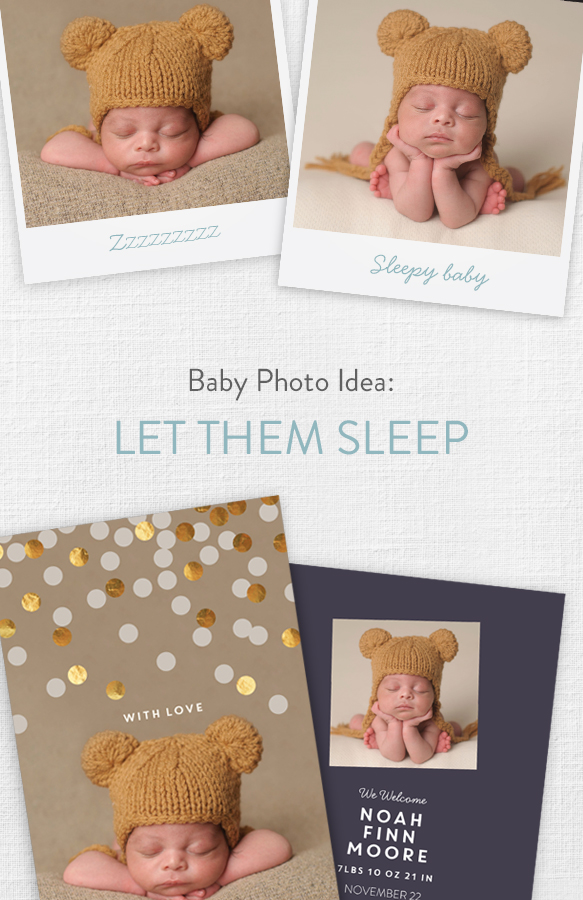 4. Use natural light to get the glistening smile. You can feel the softness of his skin in this photo. So precious!  And these photos are perfectly showcased in our Wave the Flags Ribbon Booklet Baby Boy Announcements.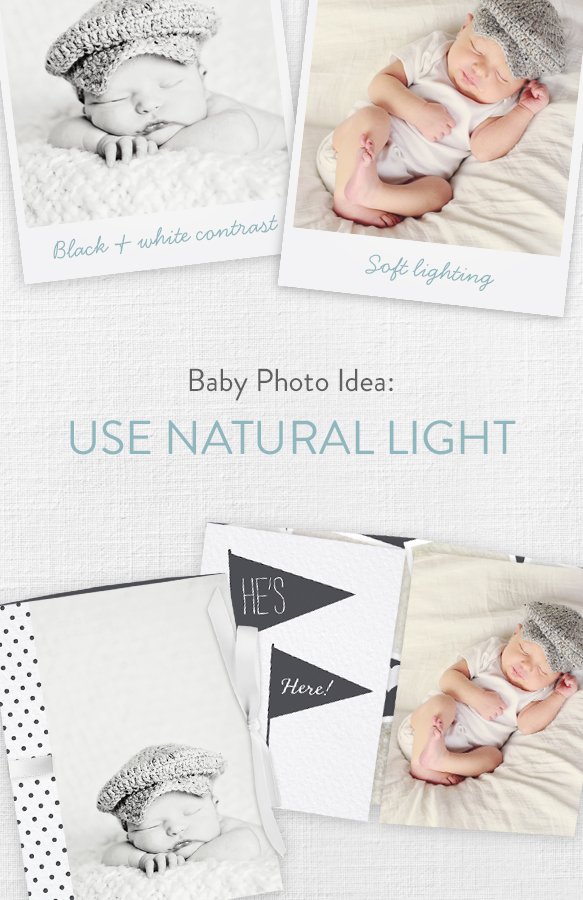 We hope you enjoyed these 4 baby photo ideas and how they can make a birth announcement stand out on your family & friends' refrigerators. Start snapping those photos, and when you're ready, create your birth announcement!