Overwhelmed by all the
graduation announcements
for girls out there? We've narrowed it down to these favorites, all of which incorporate the latest trends and color options. Girls are going to want to show off their style, while moms may be more concerned with prices and party planning. We promise, you'll both love these graduation announcements for girls!
Sparkle & Shine
What's a party without a little sparkle? These graduation announcements let her shine and set the mood for a party that sparkles in every way.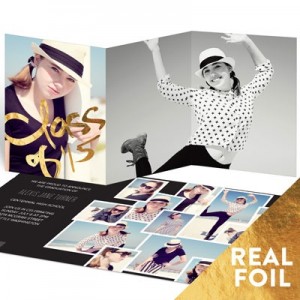 Down To Earth
She tells it like it is, and these graduation announcements let her choose from colors and rustic backgrounds to create a casual look that's all hers.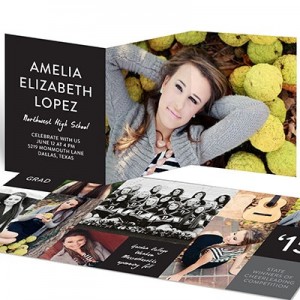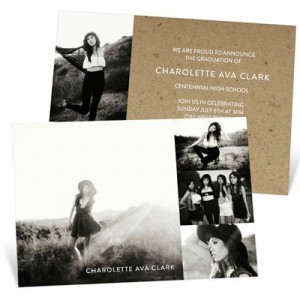 All Girl
If you want something that's all girl, these two announcements have a feminine appeal that's hard to beat. Faux-foil frames showcase her favorite photos, while a beautiful gold script adorns the other option.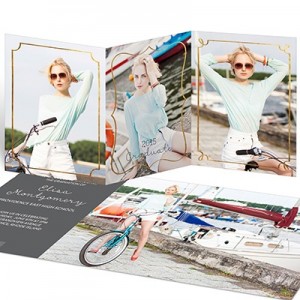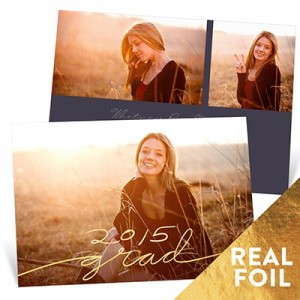 Formal
The foil stamped design on our Silver Foil Diamonds Trifold graduation announcements and the iconic laurel branches featured on our Chalkboard Laurels graduation announcements give these cards a formal look.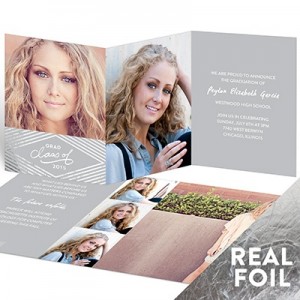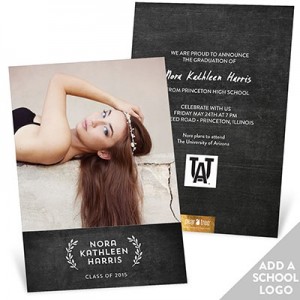 Bold and Bright
You don't have to stick with your school colors, and shouldn't if that's not your style! Go bold with colors and have fun with your party decorations to create a seamless look.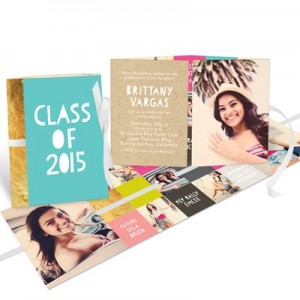 Artistic
These graduation announcements have a hand-crafted look that lets her express her creativity. Choose colors and photos to match the mood.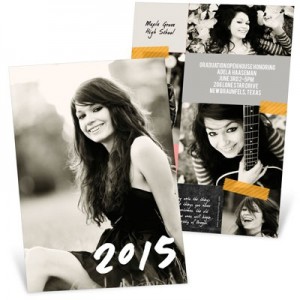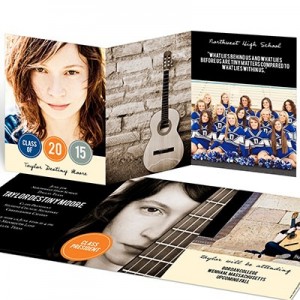 Shop for these and hundreds more graduation announcements for girls at Pear Tree. And read our blog for graduation party ideas and decorating ideas to make your party stand out, too!