What matters the most to your grad at their graduation party? We'll bet the answer is food. It's the topic friends like to talk about because it's what gets everyone excited about their graduation party. We wanted to share with you 5 graduation food ideas that are quick and easy to accomplish and will be a hit with your grad's friends and family!
1. Tacos. At the All Star Graduation Party, we made a taco bar for guests to enjoy. It was pretty simple – all we had to do was cook the meat (a lot of meat) and have the rest of the toppings on hand. Just be sure to refill the serving dishes so your guests don't think they missed out on your meal!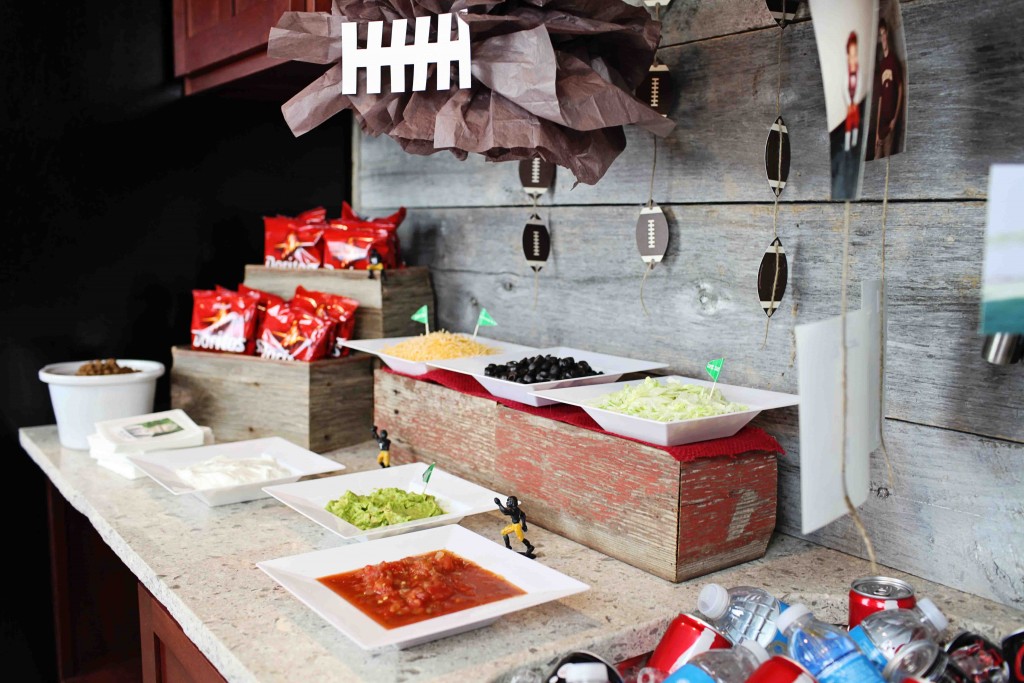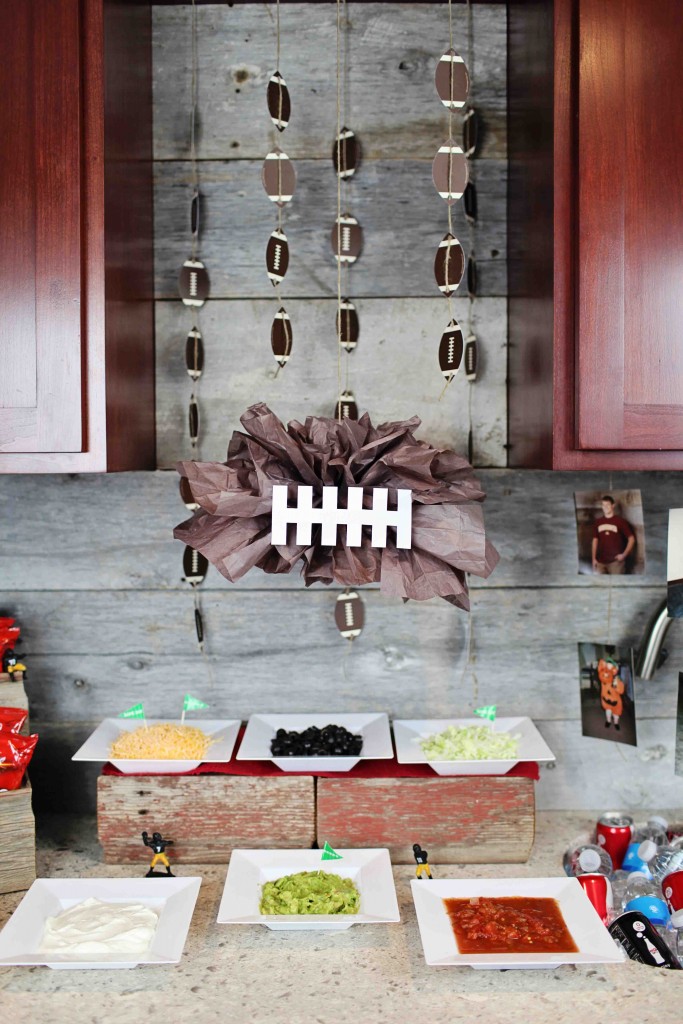 2. Sandwiches. Another simple graduation food idea is to make sandwiches for your guests like we did at the Glam Graduation Party. You could have guests make their own or have the sandwiches pre-made from them to grab and go to keep the line moving. This may require extra hands to make sandwiches ahead of time, but is less work on party day. Ideas for sandwiches: turkey, ham, roast beef, turkey supreme, tuna, meatball.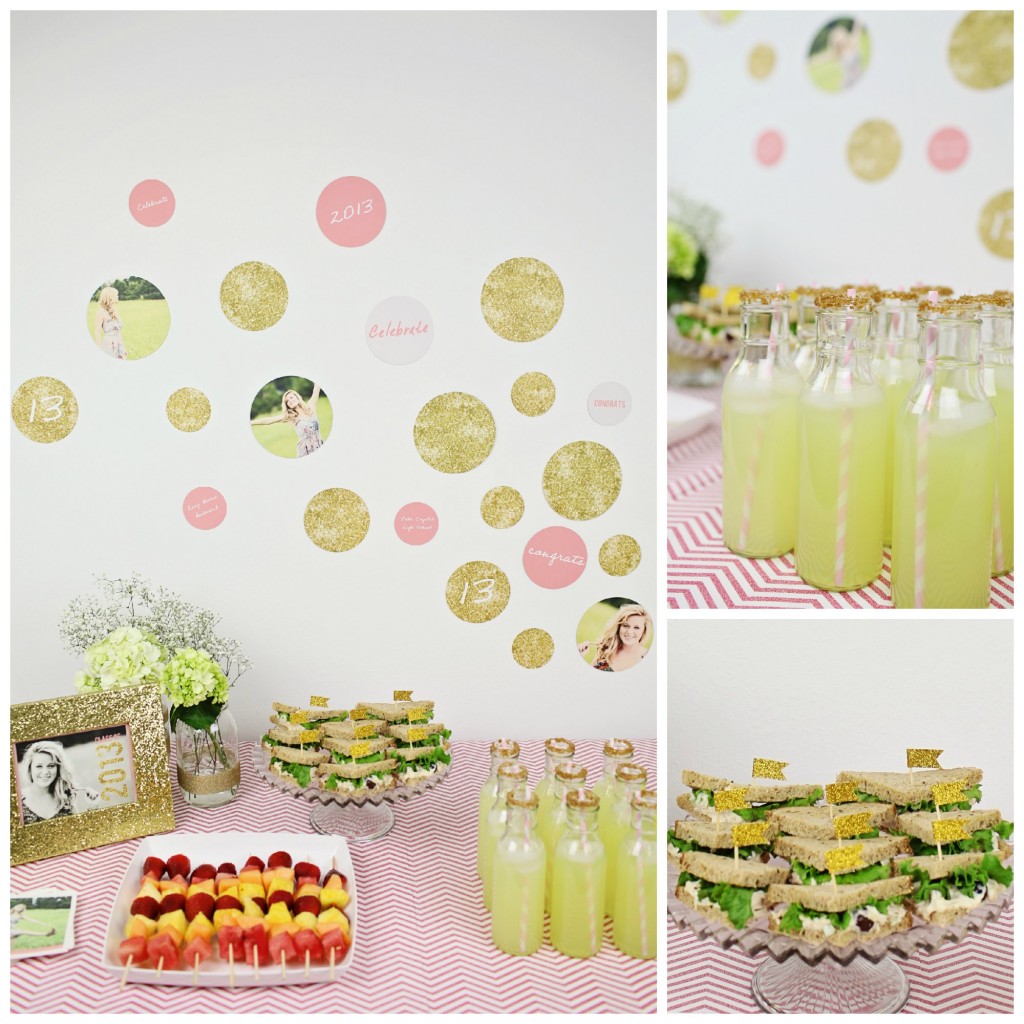 3. Catered. To get out of the kitchen and reduce the stress, have your graduation party catered, like we did with our Kraft & Shine graduation party. Chipotle, Buffalo Wild Wings, Culvers and Ben & Jerry's are all favorites for grads, but you will have to allow a bigger food budget for these ideas.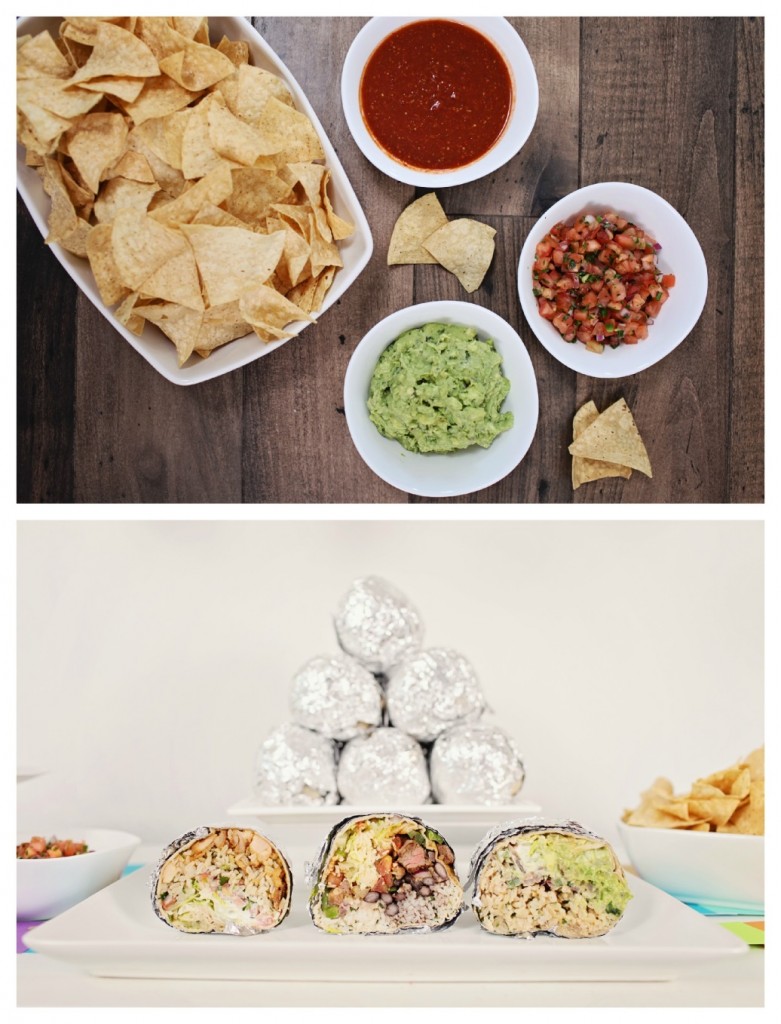 4. Pulled pork. A classic food idea to serve at your graduation party is pulled pork with a variety of BBQ sauces. Easy for guests to dish up and always a crowd-pleaser. Add chips, corn and fruit to continue the classic feast.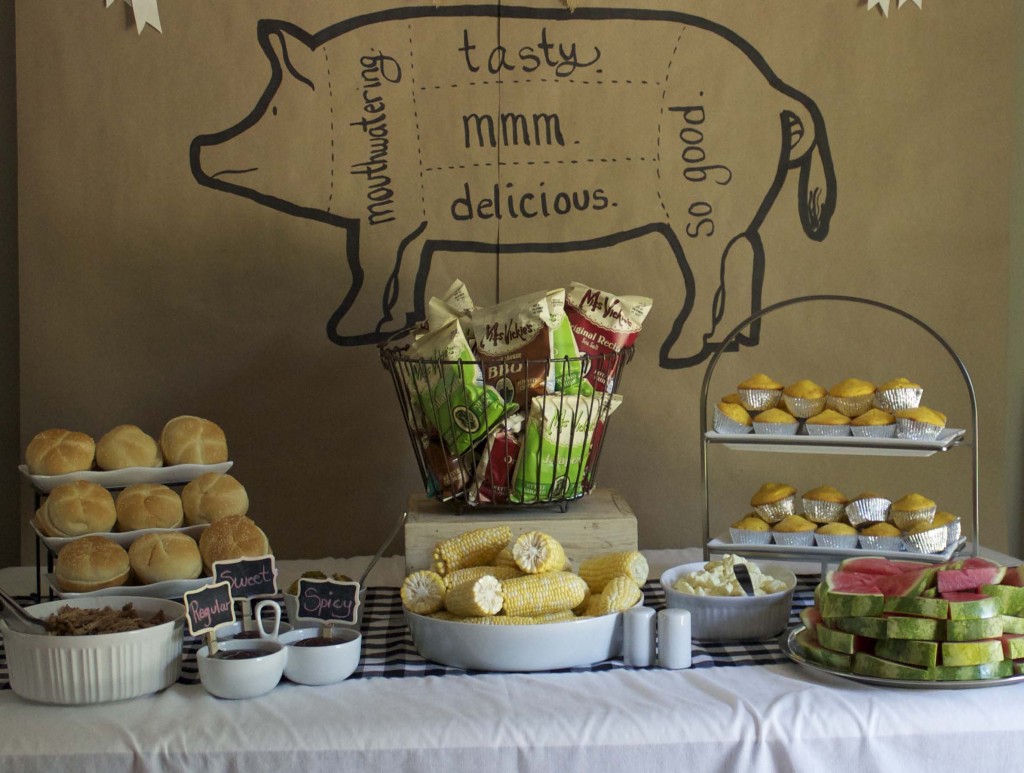 5. Pasta bar. Cook up a variety of pastas with different sauces (marinara and alfredo), a few vegetables (green peppers, tomatoes, broccoli) and meat (chicken, sausage, hamburger). It's a great way for guests to create a dish they love!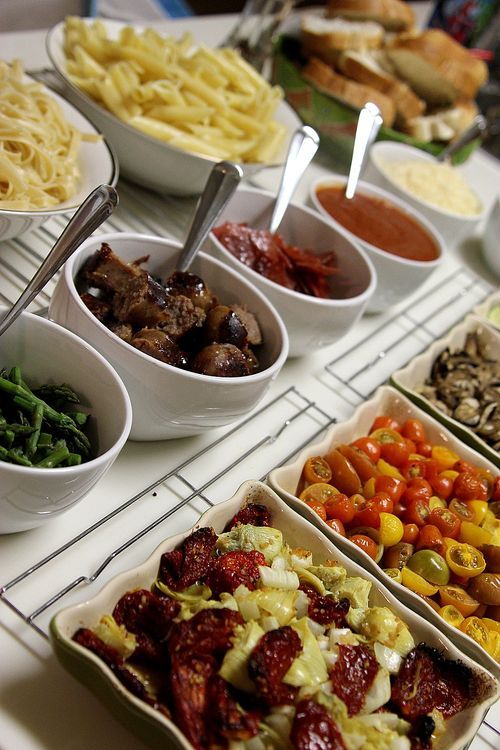 There you have our 5 graduation food ideas to help you plan your menu. We hope these inspired you and if you are looking for graduation party decorations, be sure to shop our site or keep reading our blog for more graduation party ideas. Congratulations and have a wonderful time celebrating!!
Pasta bar image by Create – Celebrate – Explore.