It's graduation season, and that means grads all over the country are having parties, receiving congratulations and good-luck-wishes from loved ones, and opening gifts. Learning how to write
graduation thank you cards
is next on the list.
Let's start with ordering them. It's a nice touch when your thank you cards match your graduation announcements or invitations. Pear Tree's graduation collection includes thank you cards to match most announcements, and they can be personalized the same way. For example, if you choose a certain color for your announcement, you can choose the same color for your thank you cards.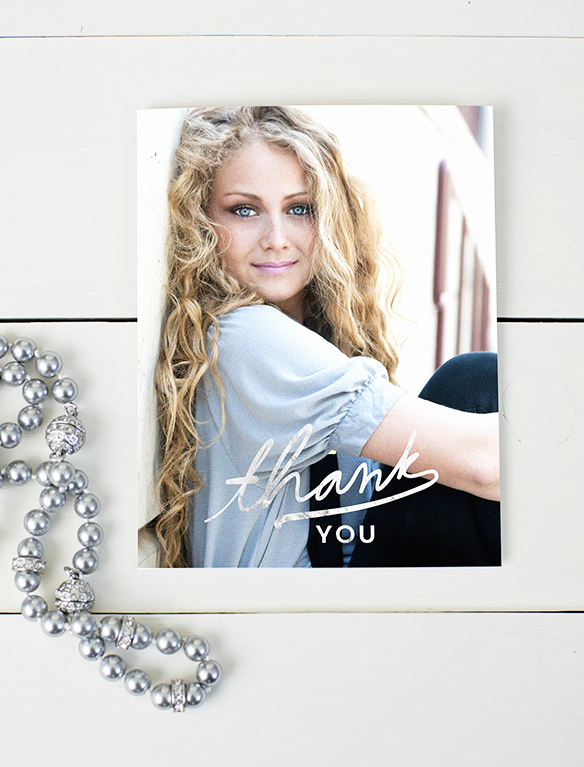 Ordering thank you cards is easy, but writing them? Not so much. Depending on your grad's personality, they might be done in a few weeks or they might become an overwhelming task that drags on for months. We can help with that, too! Over the years we've compiled lots of advice on how to write graduation thank you cards. Graduates might appreciate these 5 Tips on How to Write a Thank You Card, or these ideas for Graduation Thank You Card Wording; and for Mom, we offer helpful tips on Getting Your Graduate To Write Thank You Cards.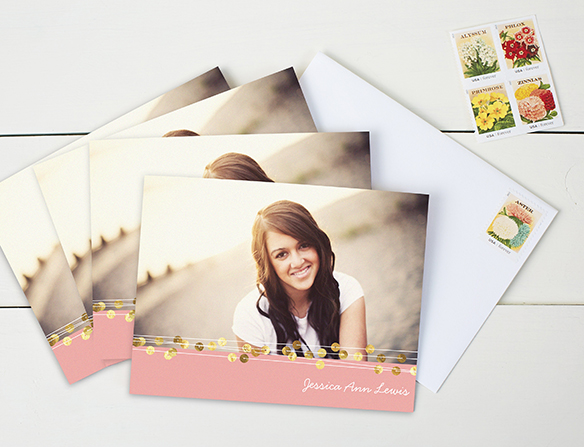 We hope your thank-you-card writing goes smoothly, and wish all of our 2015 high school and college graduates the best of luck wherever the road takes you!