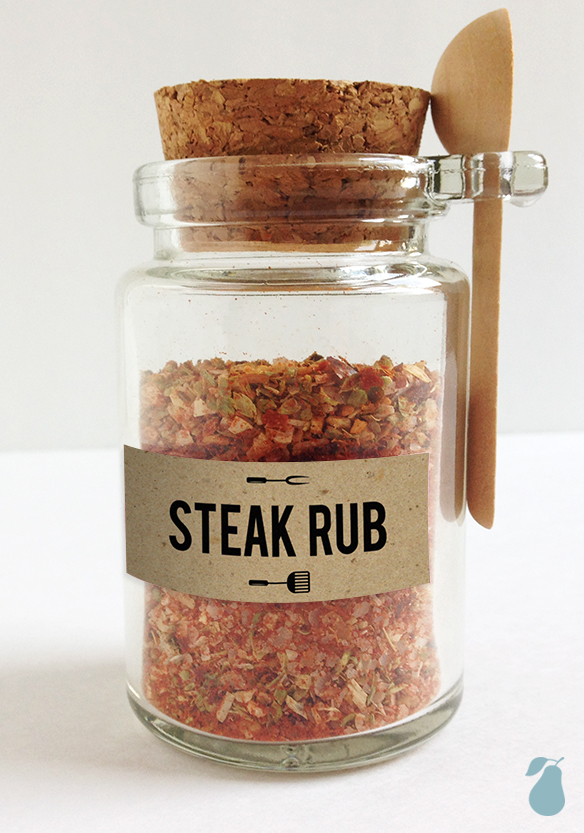 Is your father or husband an avid griller? If so, here's the perfect father's day gift idea to make his juicy grilled steaks taste extra amazing! The best part is that this is one of the easiest father's day gift ideas you'll stumble upon. You might even have all the ingredients waiting for you right in your spice cabinet.
This recipe from recipe.com will give those steaks lots of flavor with just a little work!
Start by grabbing a medium sized bowl and measuring out the quantities listed. (I recommend doubling the recipe or tripling to fill a spice jar. I found this spice jar at Target).
Ingredients
1 Tbsp. kosher salt
2 tsp. smoked paprika
2 tsp. dried oregano
1 ½ tsp. dried minced onion
1 tsp. dried minced garlic
1/2 tsp. ground cumin
1/2 tsp. red pepper flakes
Directions
Mix all the spices together until blended, than pour the spice mix into a small spice jar. We've created this fun printable label that you can download and print for free. Grab some glue (spray mount is recommended) to stick it on a jar as a label, or string it around the lid as a gift tag. Ta da! That's it!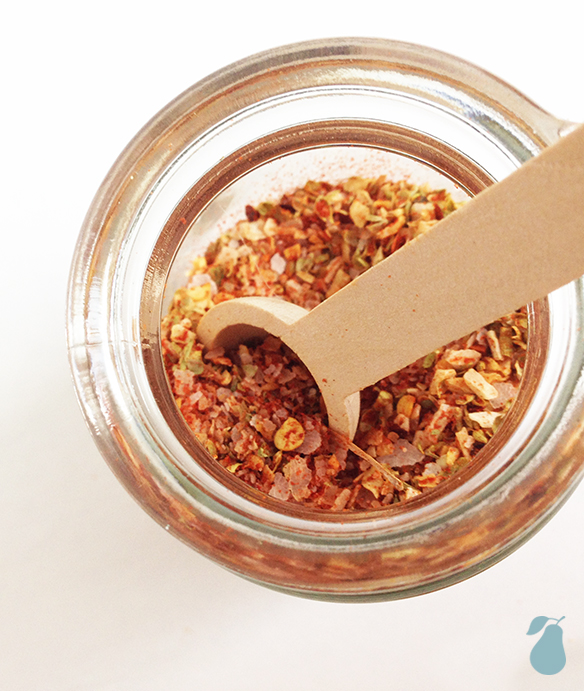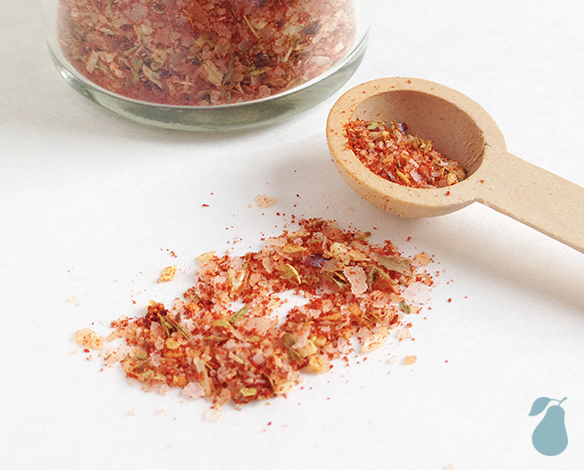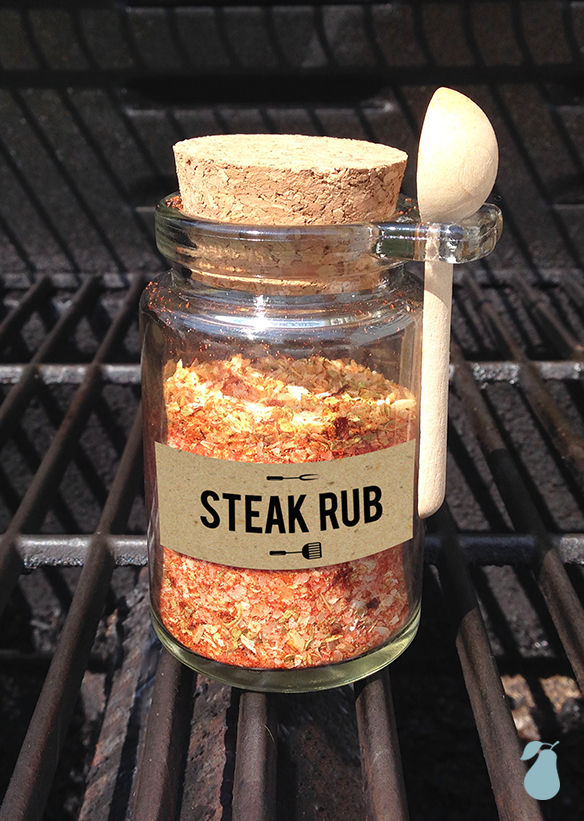 This is one of those Father's Day gift ideas that pairs up great with some grilling utensils and a couple juicy steaks. Your husband or father will be so excited to fire up that grill and will love the thoughtfulness of this easy, handmade gift.