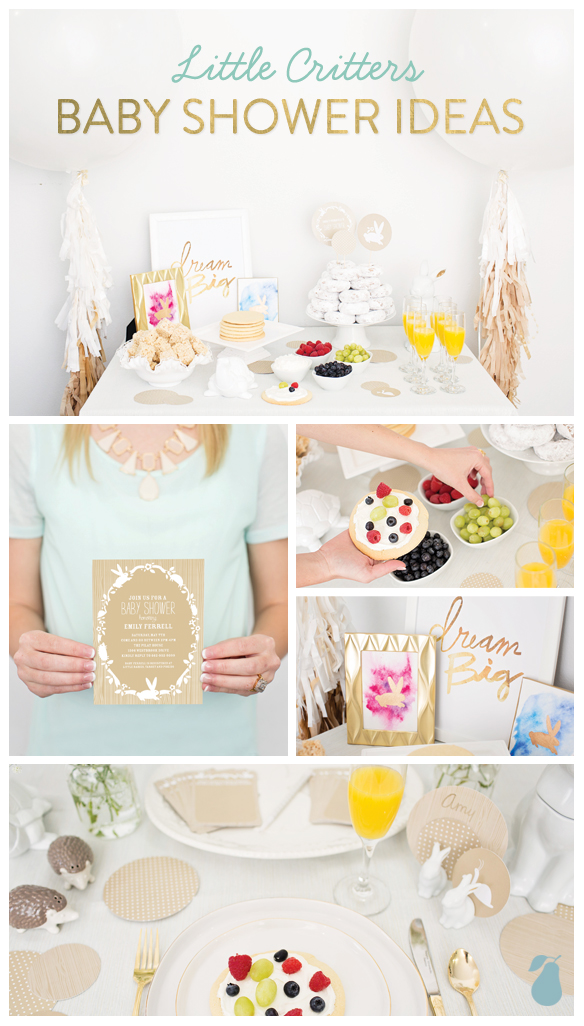 My favorite thing about a party is planning it, so I had a lot of fun coming up with some baby shower ideas to share. As always, I started with the invite. I knew right away I wanted to base the party off of Pear Tree's Little Critters baby shower invitation. Since the invite was rather simple with the colors, I decided to keep the party simple as well. White, gold and little critters were my theme! This invitation is great because you can choose from over 70 colors if you want something a little more colorful.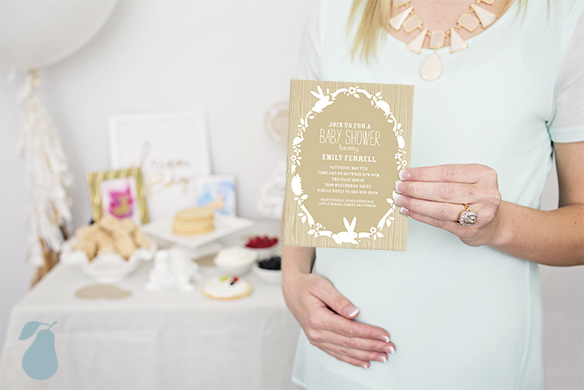 I have always wanted to create a "donut tower" so I decided to make this baby shower a brunch. It was filled with powdered sugar donuts, Rice Krispy treats, build your own fruit pizzas, mimosas (non-alcoholic), and adorable critters. I used Pear Tree's Little Critter Table Décor to scatter across the table and attached them to skewers for a topper on the donut tower. We also worked with Build a Balloon, who created adorable custom fringed balloons for our party. Three foot balloons are definitely a must have!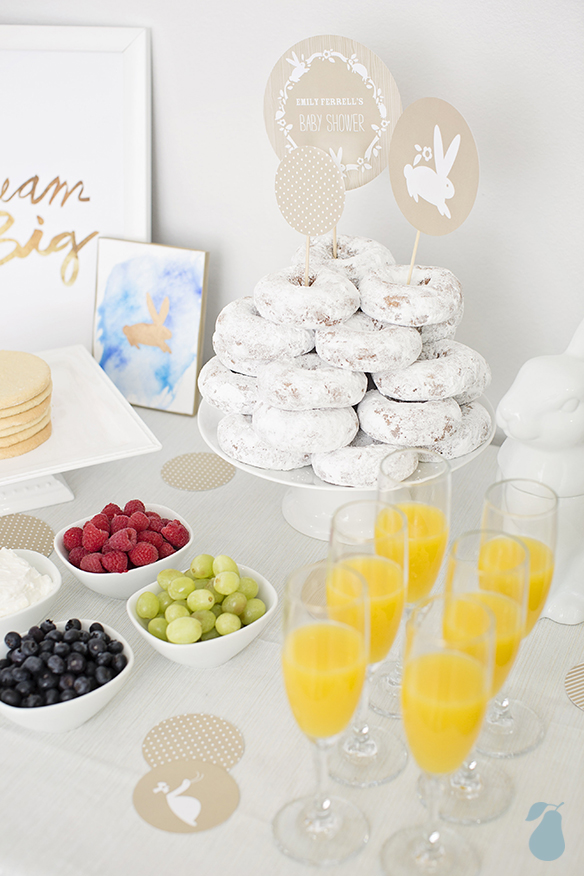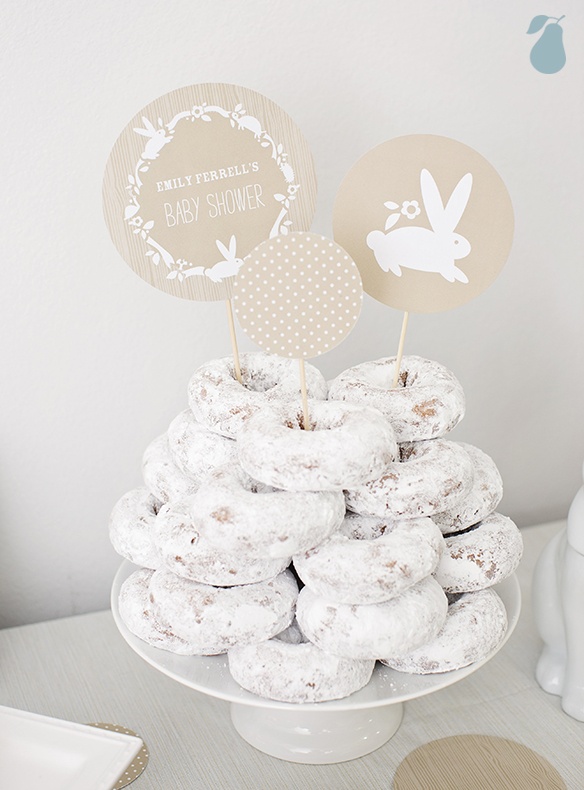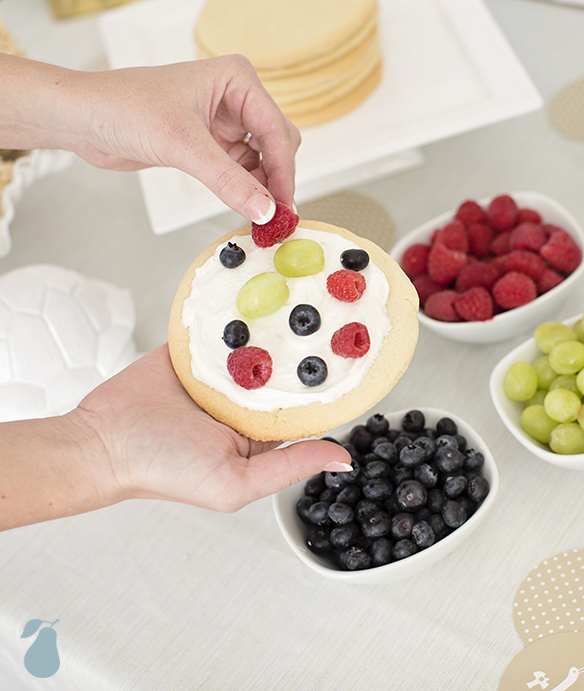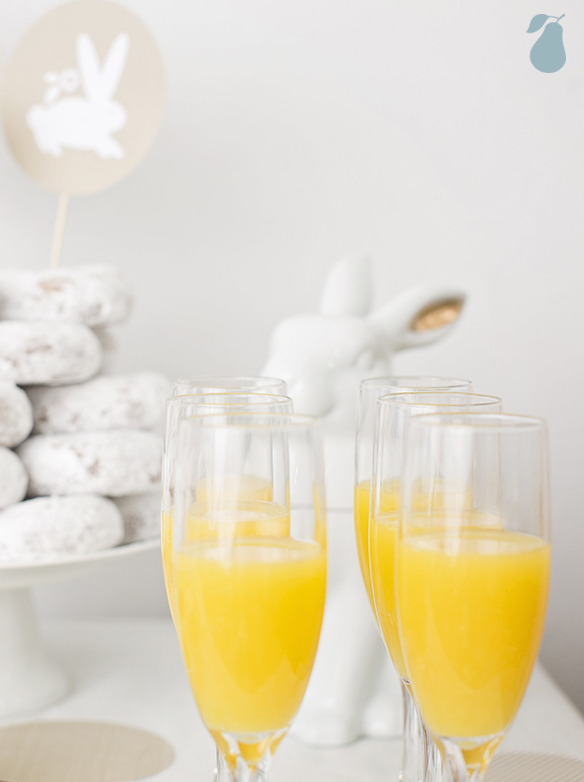 I wanted to be able to give the new mom the decorations as a gift whenever possible, and I knew Pear Tree Greetings' Dream Big Guest Book Print would be perfect. Once again, you can choose from over 70 colors for the background, so keeping with my theme of white and gold, I changed the color to white and put it in a simple white frame. Perfect!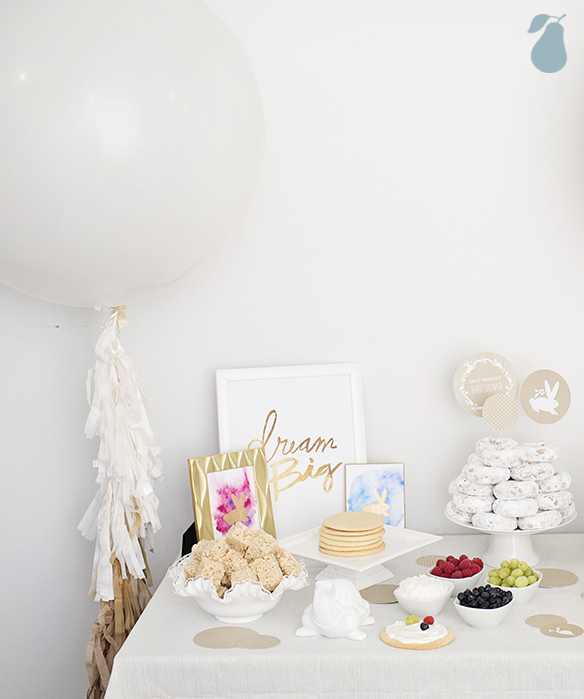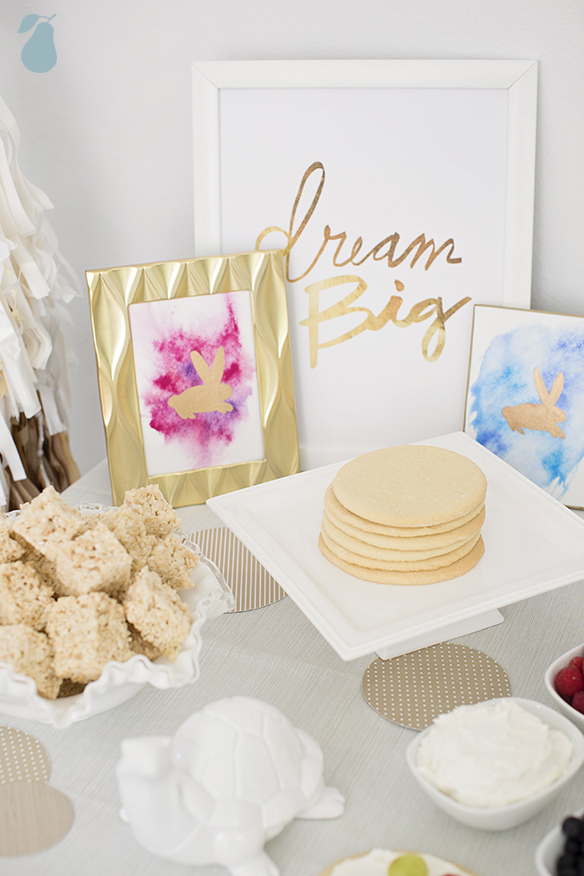 We kept the party gender neutral, but I wanted to make something that had a boy and girl version for the new mom to hang in baby's room when he or she arrives. I found an easy watercolor tutorial from A Beautiful Mess and made a couple tweaks to make it my own. I started by printing and cutting out the bunny from the invite and traced it on watercolor paper. I then painted it and let it dry overnight. My plan was to make the bunny gold, and from experience, using the gold paint I had, I knew it was going to bleed and turn the paper pink, so I needed something to seal the paper and make it non-porous. I used a matte acrylic sealer and let that dry. Then I followed my pencil guidelines and used gold Martha Stewart liquid gilding to make the adorable bunny. For good measure, I sealed the piece one more time—why not?! I found mismatched gold frames for each bunny print and set all three pieces on the main table.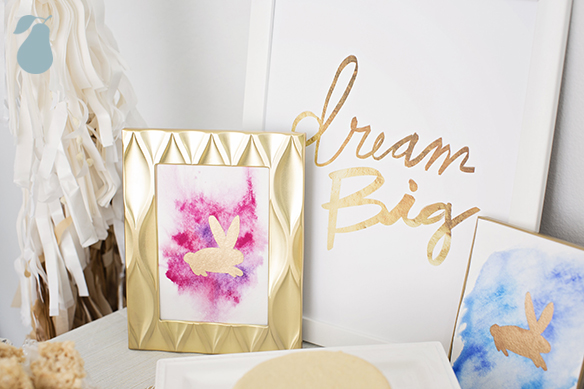 In keeping with our white and gold baby shower ideas, we set our table with white and gold dishes, gold silverware and more critters! I found some bunny place card holders that perfectly held the table décor with the guests' names on them. I also found adorable hedgehog salt and pepper shakers. Both the place card holders and salt and pepper shakers were from Target.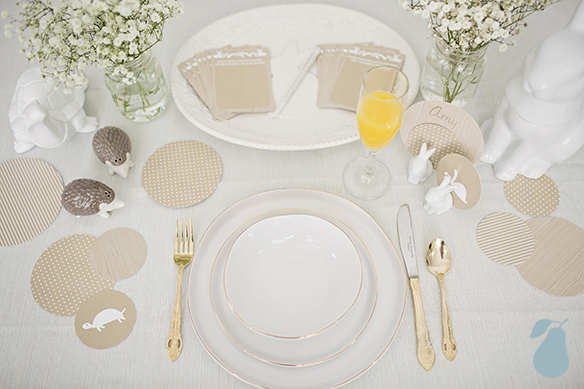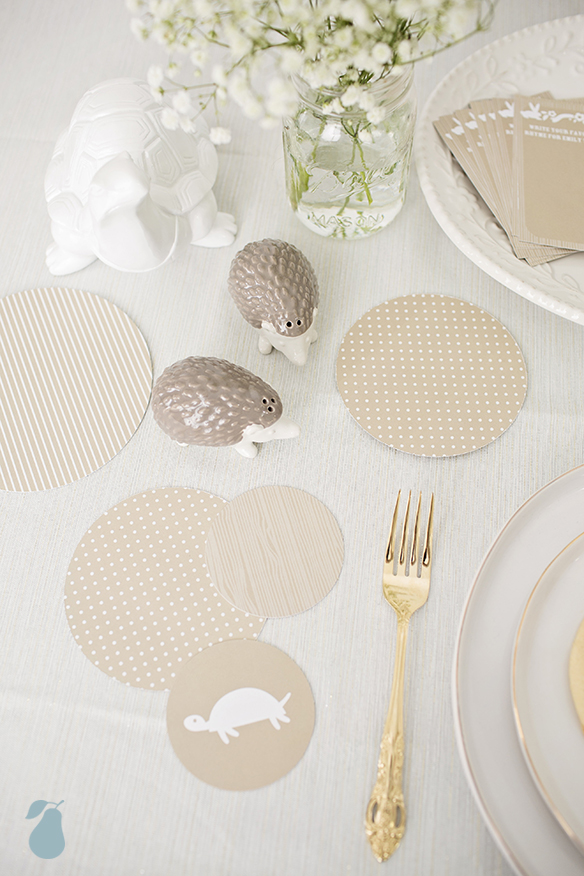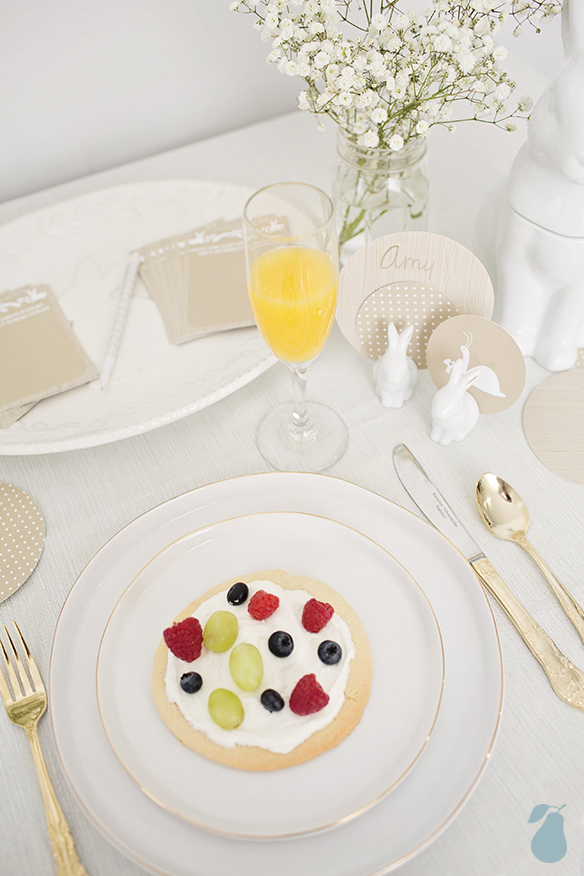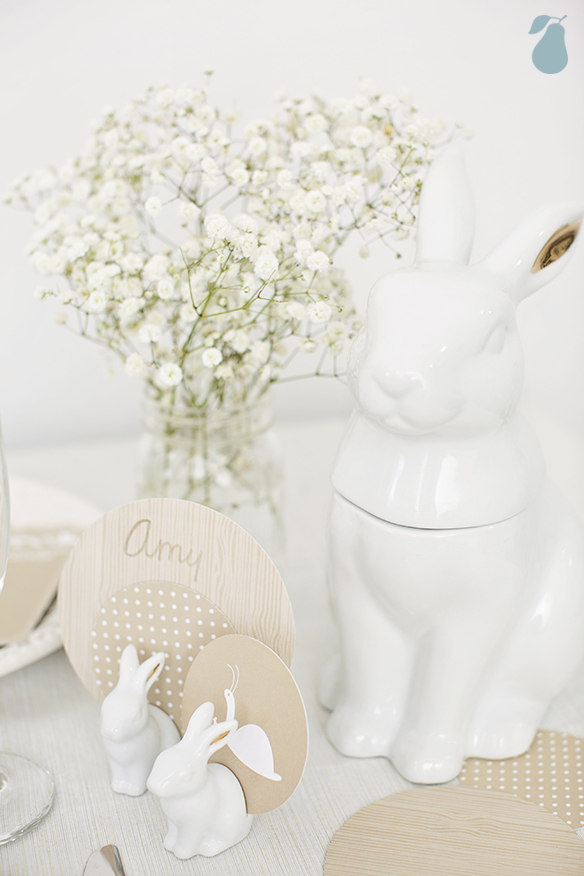 Using a bunny platter, I placed some Little Critters Comment Cards and a coordinating pen on the table for guests to write advice and thoughts for the new mom-to-be. I am sure she will treasure those or at least get a giggle out of some of the advice!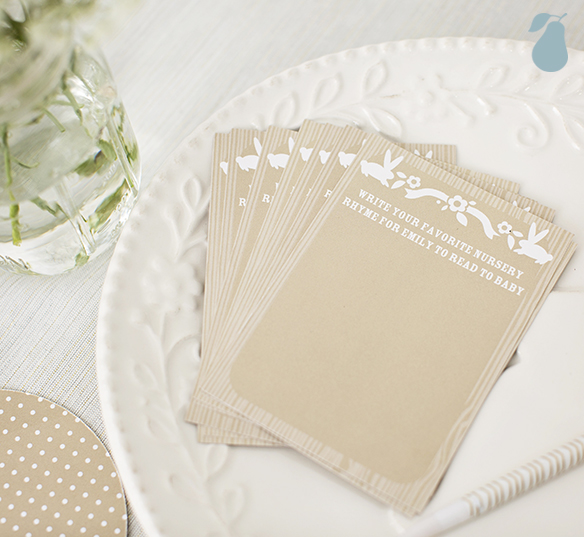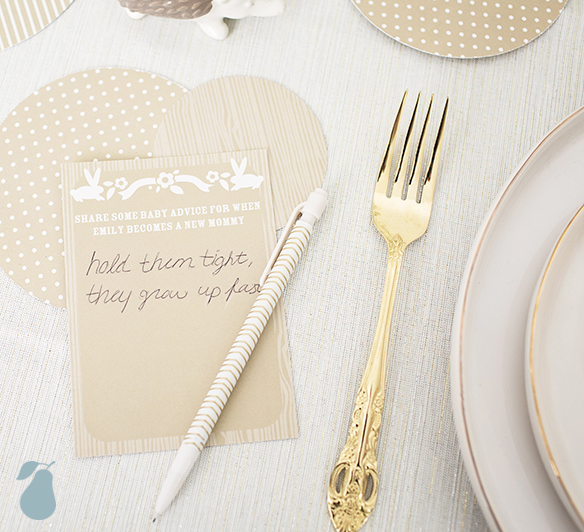 And last, but not least, we set up Pear Tree's Little Critters Yard Sign to make sure all our guests got to the right house.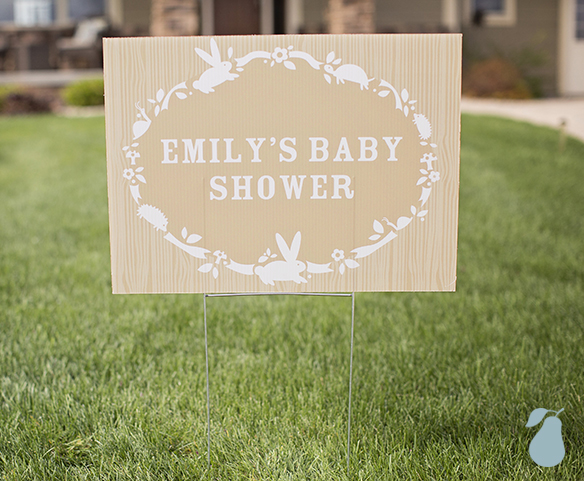 We'd love to hear your own baby shower ideas and see your party! Share your ideas below or keep reading for more baby shower ideas on our blog.