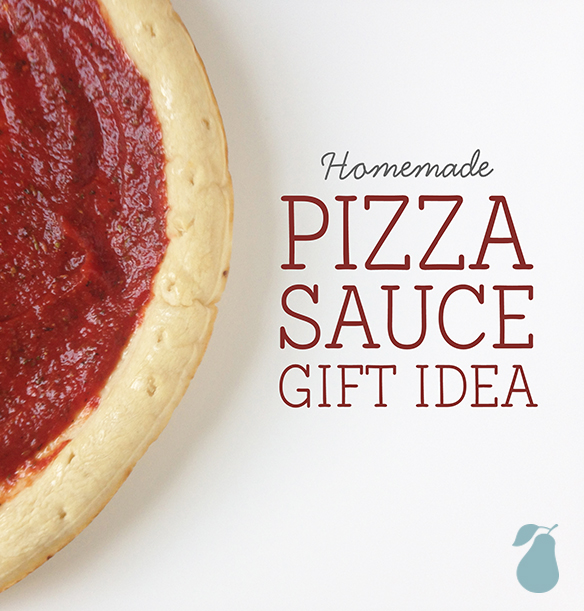 If you're anything like me, you have countless parties to attend this summer. From weddings, to baby showers and barbeques… the list goes on.
I've been searching for wedding gift ideas that I could make, to pair with items on my friend's registry. Of course, her registry was filled with appliances, cooking utensils and towels—the usual. Being budget cautious, I hunted her registry for something affordable. I spotted a beautiful Williams and Sonoma Pizza Pan. The price was right, but something about a pizza pan just seemed lame. Boring. Heartless. Ok, I'll stop now. Luckily, my creativity kicked in, and I thought, let's make it a date night! Pizza pan, pre-made wheat crust, homemade pizza sauce, a fancy pizza cutter and a hand crocheted blanket to cozy up with. Sounds meaningful, sweet and thoughtful, right? Great, I thought so too! But one problem. I am not the greatest cook.
I stumbled upon this FANTASTIC recipe that's easy. I even tested it on a pizza before gifting it. After all I can't let my pizza sauce ruin the end of my friend's "date night." It did not disappoint. And as long as you're going the extra mile, why not make some for yourself? Here's the easy recipe from thebusybhomemaker.com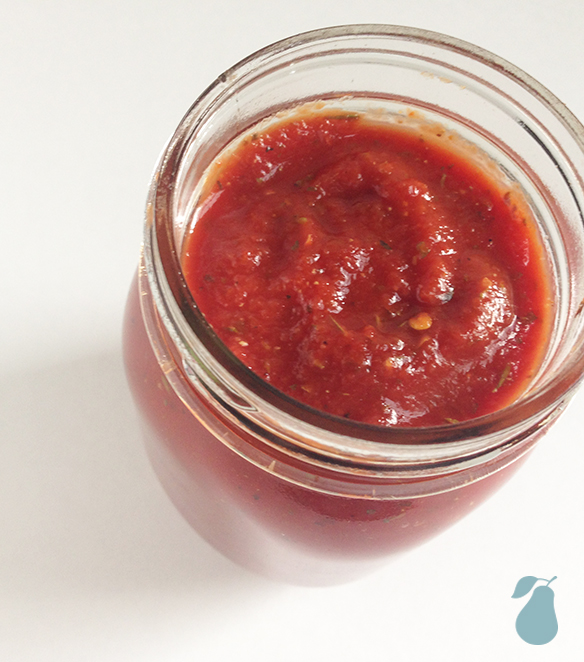 DIY Pizza Sauce for Canning
Ingredients
4 tablespoons olive oil
6 cloves garlic, minced
1 medium onion, chopped finely
1 cup chicken broth
3/4 Cup Lemon Juice
Three 28-ounce cans crushed tomatoes (or six 15-ounce cans)
Salt and pepper
1 teaspoon sugar
1 teaspoon TexJoy
2 teaspoon dried oregano
15-20 fresh basil leaves, chopped
Directions
Sauté garlic and chopped onions until the onions are soft and transparent. Next, add the chicken broth, whisking to deglaze the bottom of the pan. Cook until the liquid reduces by half. Add the lemon juice and crushed tomatoes and stir to combine. Add salt and pepper to taste, sugar, and TexJoy. Add the dried oregano and basil. Then reduce the heat to low and simmer for 30 minutes.
Once made, this sauce should be refrigerated or canned to preserve it for eating later. If you aren't familiar with canning, read further canning instructions at the end of this recipe. You will need half-pint canning jars and a water bath canner, both available at any hardware store.
For those of you crawling sites for wedding gift ideas like I was, stop searching. With this recipe you'll have a perfectly canned sauce and feel like Martha Stewart. You can save the sauce for later, gift it alone, or add it to one or more gift registry items. It gives that extra homemade touch to make your gift well deserving of a "thank you".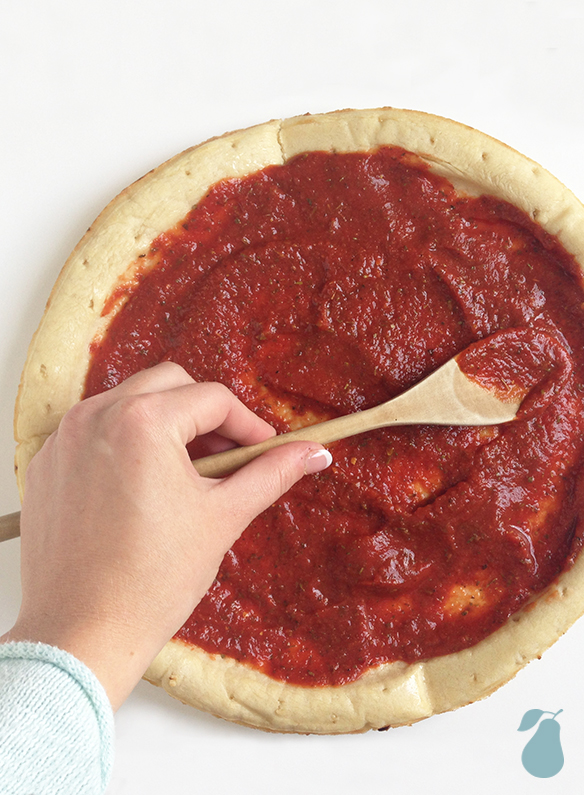 For the finishing touch, I wrapped a wedding favor tag around the top with a little baker's twine. I personalized the Patterned Perfection Wedding Favor Tags with the couple's initials on it and a sweet little message. That extra touch just turned this jar of sauce into an actual gift.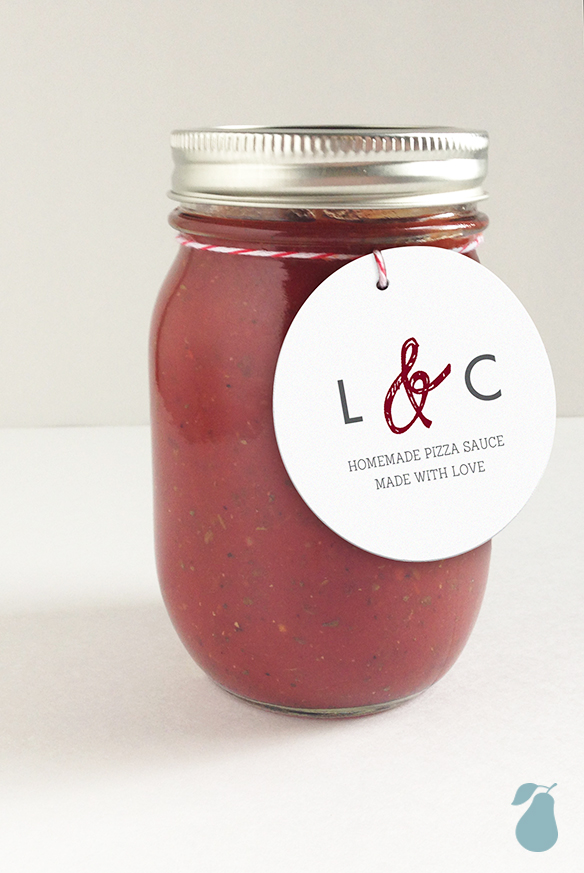 Don't attend your summer festivities empty handed. Even if you can't cook, and aren't crafty, take it from me, you can still create a gift that is memorable and meaningful.