One of our most popular birthday themes for boys
and
girls is a cowboy party or western party. Whether you live in a Western state or your child only dreams of horses and happy trails, a cowboy/cowgirl party is easy and fun to plan. From the decorations to the menu to the activities, there are so many cowboy party ideas out there you'll have a hard time picking your favorites.
It all starts with the invitations, of course, since it's important to let the little cowpokes know what to expect. Pear Tree has a whole collection of cowboy and western kids' birthday invitations to choose from. Here are four of our newest. And be sure to check out the matching kids' party decorations.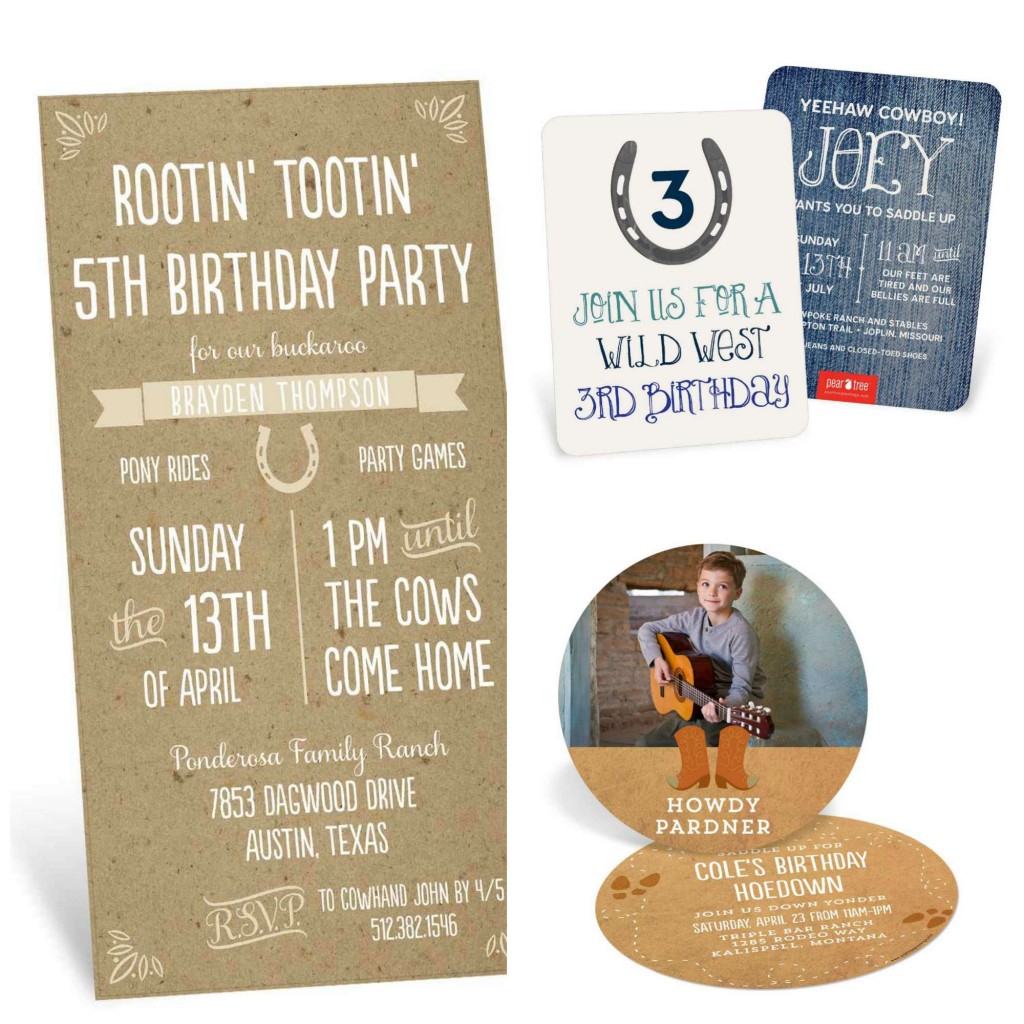 Next you'll need to plan the activities and menu. Hayrides, pony rides, horseshoes, pin the tail on the horsey—kids will love them all. Even stick ponies will do! A brightly colored bandana and a dollar-store cowboy hat are all they'll need to get in the spirit. As for a menu, we like the beanies and weenies idea, but anything grilled is probably a safe bet. Trail mix for snacks, of course. S'mores for dessert, anyone?
For more inspiration, these cowgirl and cowboy party ideas were featured on our blog. They were big hits with the kiddos and are filled with ideas you'll love. You might also want to check out our Cowgirl Party Pinterest Board for more western party ideas.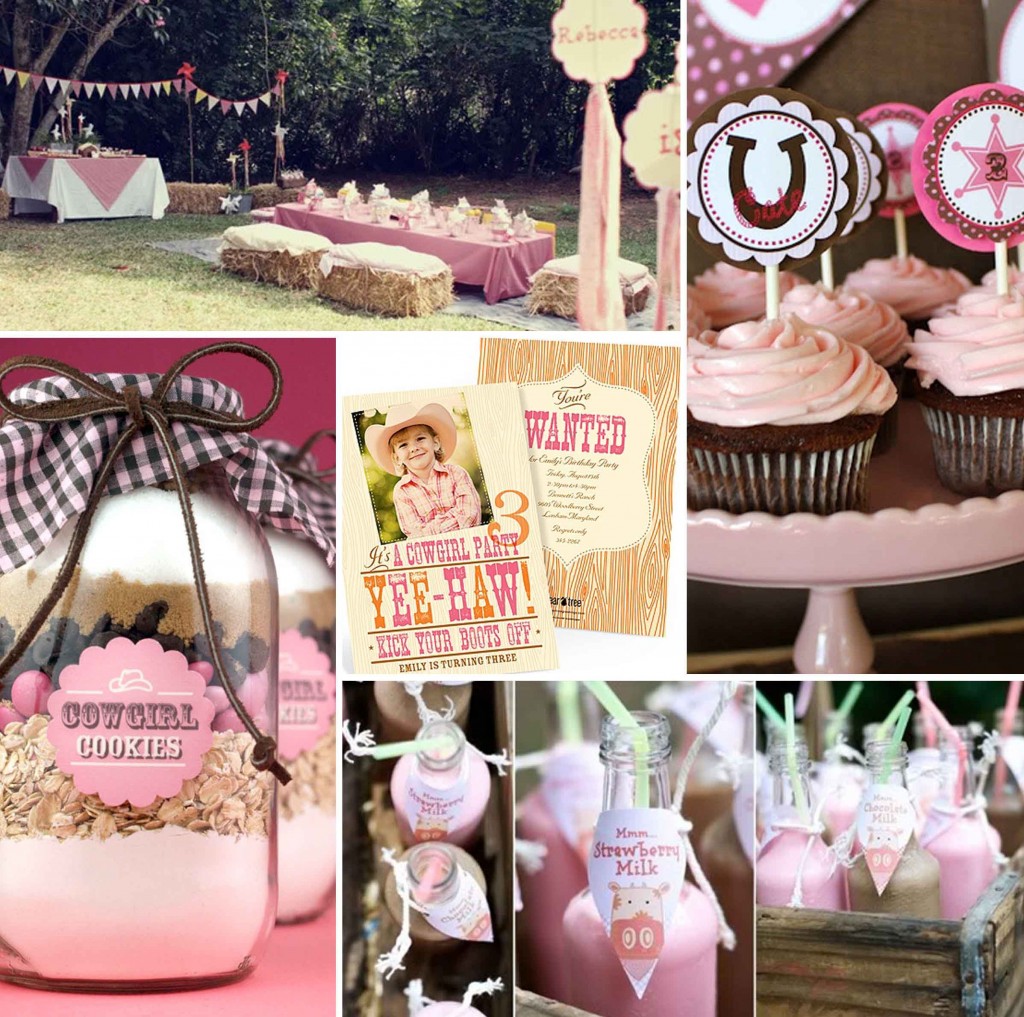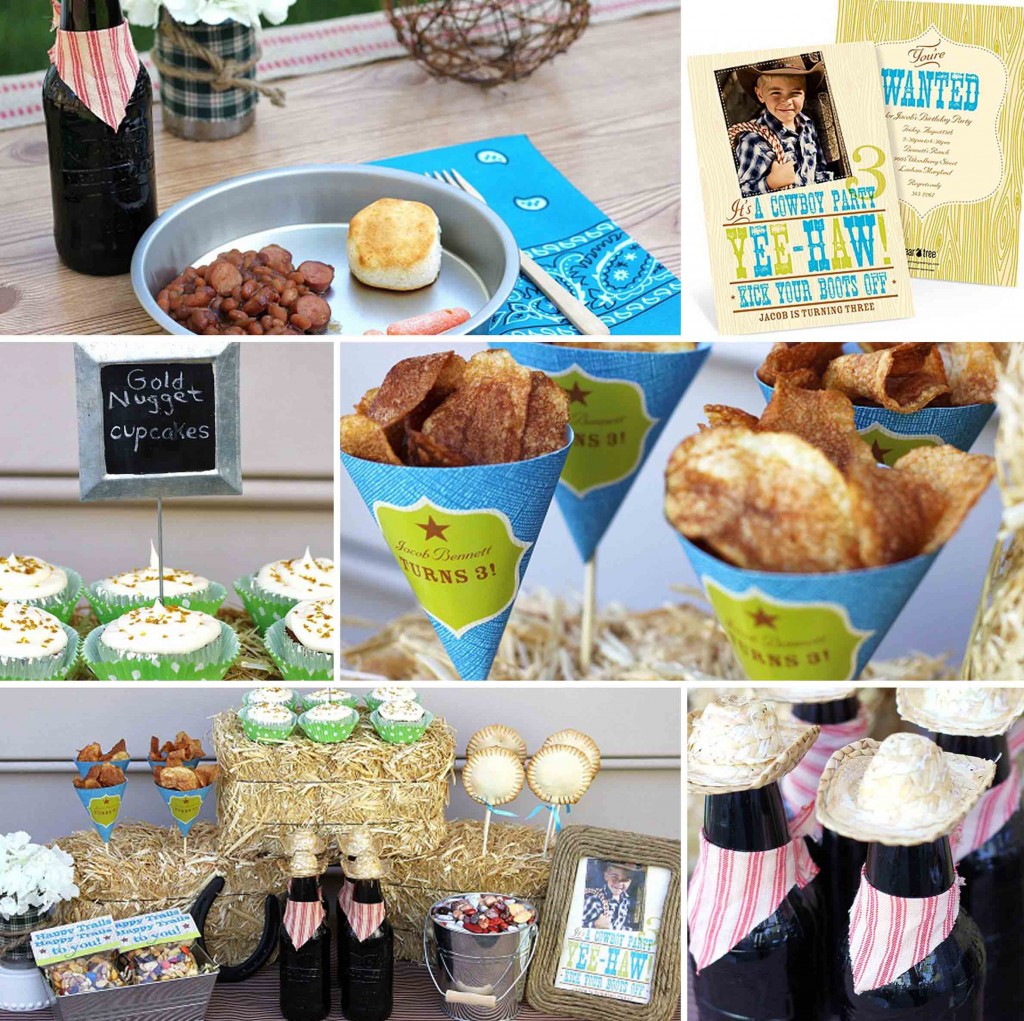 Got a few of your own cowboy party ideas? We'd love to hear them! And if a cowboy/cowgirl party isn't what you're looking for, check out all of our kids' birthday invitations to find a theme that fits your child.